The best successes in Adidas footwear are characterized by a unique, colorful, and unusual design, but above all by their collaborations. They are the focal point to differentiate one model from another in its endless web catalog in the United States and the world. And among the most outstanding at the beginning of the year 2023, are the Hello Kitty Nizza Platform Shoes perfect for lovers of the classic cartoon.
If you're a fan of TV's most famous cat, you'll see the details at Look At The Square (LATSQ) from our fashion experts. In addition to realizing that it has a lot of similarities to your favorite platform designs from Nike and Skechers, which became popular in recent years for their comfort and ability to give you a couple of centimeters more height.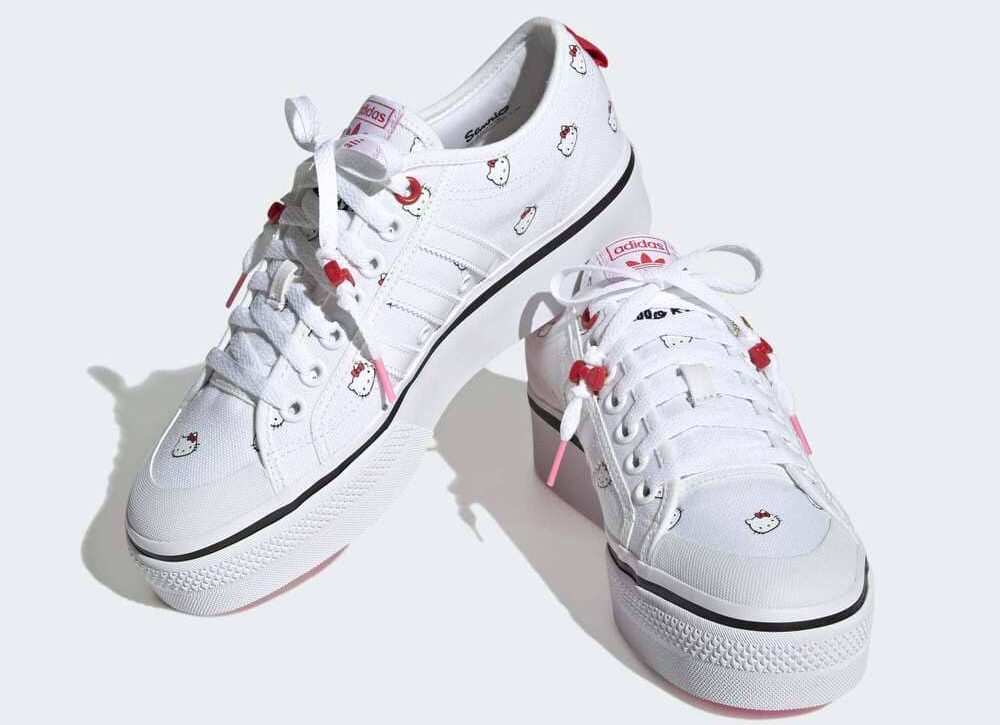 Adidas Nizza Platform Shoes
They are sneakers for women with a retro style from the early 2000s, for all the small details it has. The Nizza Platform Shoes model stands out for the Hello Kitty design it has around its structure. These represent friendship and family values, being a subtle way to capture the attention of the public.
It should also be noted that the Adidas Nizza Platform Shoes model serves multiple occasions. Its composition is more suited to casual outings or working days, but it can also be very useful for training. Especially, for the great comfort they provide on the feet, by keeping them cool at all times.
A shoe with a lifting platform
Perhaps at first glance, the first thing that catches your attention about this Adidas model is its Hello Kitty design. However, the lifting platform it has is another of the main features it has. It is an excellent complement so that you look taller and your legs can stand out more easily, so you attract more looks.
Although they have added height, this is a shoe of good balance and stability. Therefore, you can walk or run without any problems. This is a quality they maintain on whatever surface you are on. This reduces the possibility of suffering an unwanted injury.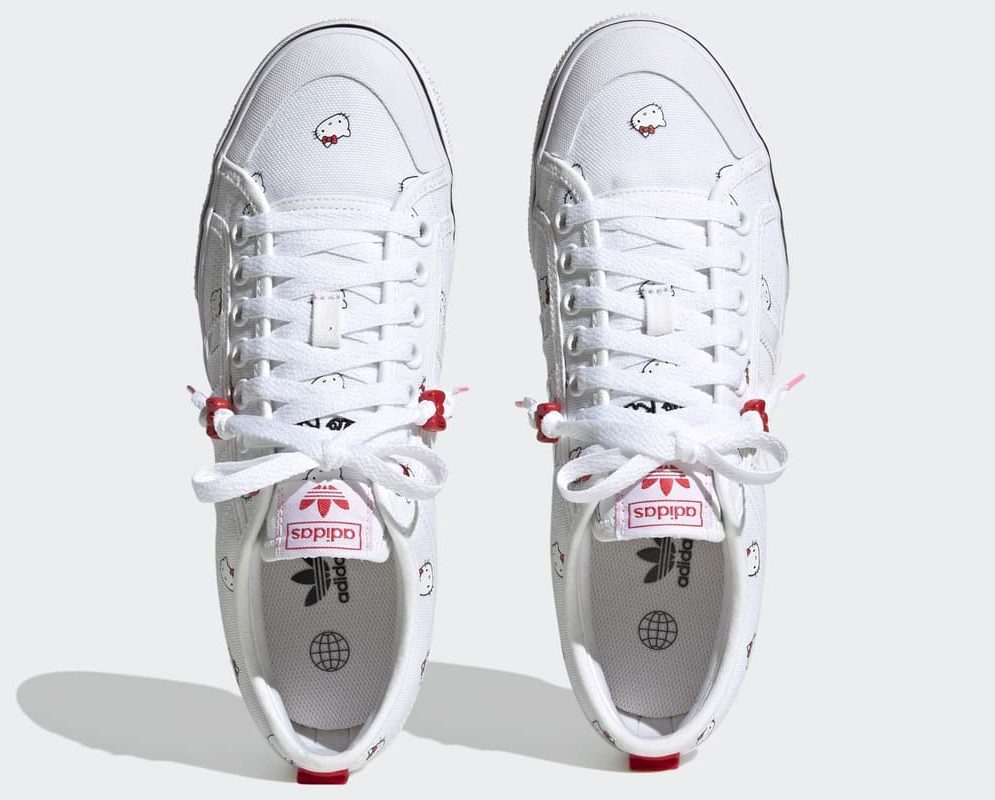 Eco-friendly boots
Much of the manufacture of this Hello Kitty shoe uses materials obtained through other production waste. They use cuts and post-consumer household waste to reduce the negative impact on the environment. They also use recycled content so that its manufacture can be ecological and does not harm the planet.
So, it is a shoe that you can wear without feeling any remorse for the pollution that occurs in the environment.
Essential features
It is a normal-cut shoe that allows you to show off your legs or socks.
They have lace closures so that their adjustment has the security you prefer.
They have an exterior and textile lining of a pleasant texture that does not bother the feet.
The sole of the shoes is rubber, with great flexibility and durability. Therefore, they adapt well to different types of soil.
They have a small Hello Kitty keychain on one side, to complement the print of the shoes.

Adidas Nizza Platform Shoes Price
From the official website of Adidas, you can get the Nizza Platform Shoes model for a fairly affordable price. These uniquely designed sneakers cost $90 and have different payment methods available to the user. You can even activate alerts on the website to notify you when your size footwear is available.