On wet, snowy, or dirty surfaces, it is essential to have shoes that take care of your feet so that they do not get dirty. But what kind of footwear can be the best? While Adidas and Nike give you comfort and style, many of their models may get wet or dirty. For that, Crocs comes to the rescue.
Today at Look At The Square (LATSQ) we have a fantastic model for lovers of rainy and cold weather. Puddles will no longer be a problem, and you can jump over them and remember your childhood. In addition, in the United States, the cold is already increasing and the sky threatens heavy rain, so you must prepare.
Crocs Classic Crush Boot
They are high-cut boots with the characteristic style of Crocs in pink, black, beige, green, and yellow. The Classic Crush Boot model is available in small and large sizes, for both men and women. They are ideal for rain or snow since they keep the feet warm and protected from all external elements that may touch them.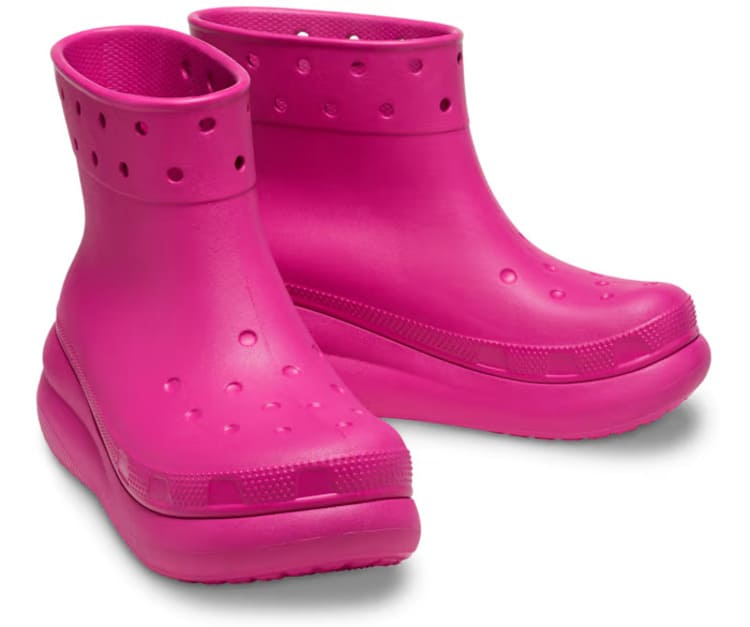 The best thing about these Crocs shoes is that they combine easily with multiple types of clothing, for both sexes. They are flexible in composition and lightweight, which allows you to use them for long periods. You can walk on different surfaces without any problem since they adapt easily and do not lose their range of motion. There are several details to highlight about the Crocs Classic Crush Boot model. Next, we will mention the main ones.
Composition
This model of Crocs boots has a waterproof composition, to dissipate the water and moisture that you get to step on with them. They have a small height in the heel area of 2.4 inches, which does not reduce the stability or traction of the shoes. It allows having better support and return of energy when walking with the shoes.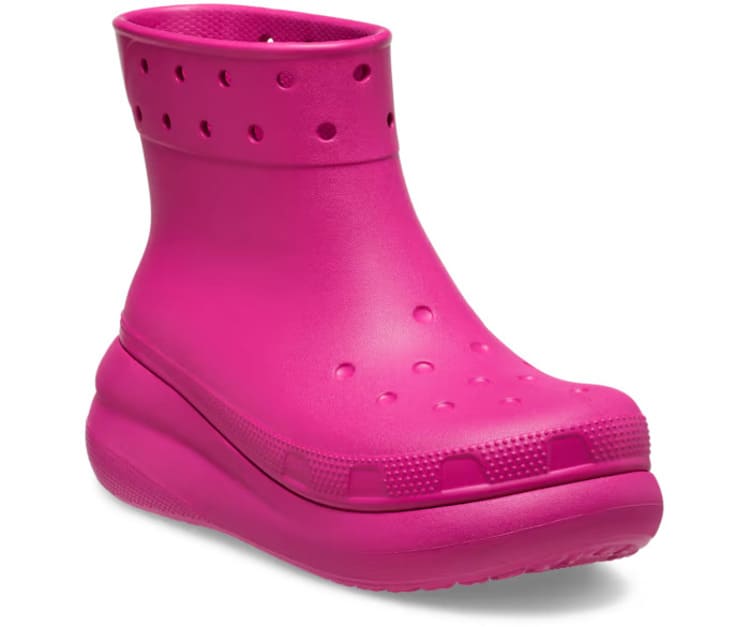 Crocs Price
Currently, you can purchase the Crocs Classic Crush Boot model from the official website. It is an economically priced footwear since it only costs $69.99. You even have the option to pay them in 4 monthly installments and without interest of $17.50, through the services of Afterpay. In addition, the shoes have free shipping to multiple regions. As for the warranty coverage of the boots, they are protected for a period of 90 days.
Customizable with Crocs Jibbitz amulets
Among the main qualities of this original Crocs footwear is that you can change its appearance. By purchasing the Jibbitz charms on the official website, you can customize the upper part of the boots, the way you prefer. There are several packages to choose from in the Crocs catalog, among them, we highlight the following.
Crocs Tropical Resort 5 Pack Jibbitz charms
It is a pack of charms to customize Crocs boots. Tropical Resort 5 Pack Jibbitz charms have a unique Caribbean style, expressed through 5 high quality and economical price amulets. They cost $19.99 or $5.00 per month in 4 installments via Afterpay.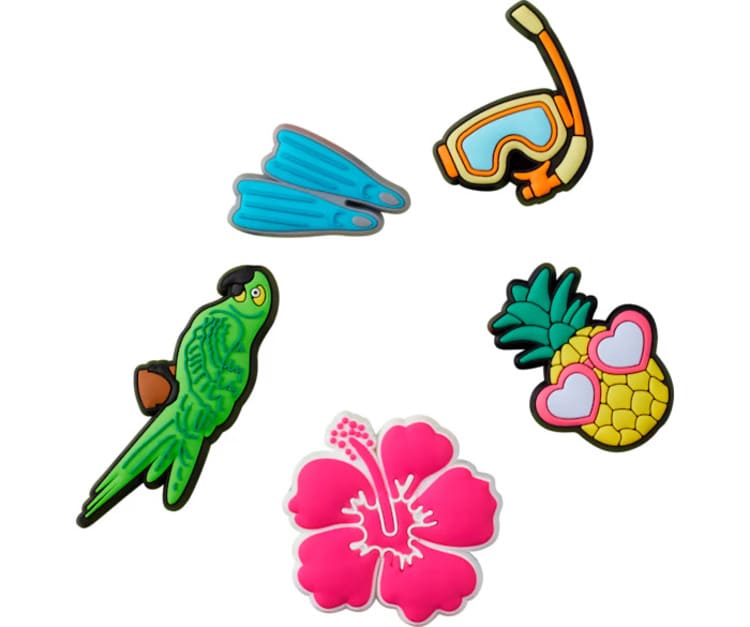 Crocs Young Girl Cartoons 5 Pack Jibbitz charms
On the other hand, we have in the Crocs catalog the Young Girl Cartoons 5 Pack Jibbitz charms to decorate the footwear. They are of feminine design and are made with high-quality materials, to last for many years and resist different environments. They are priced at $19.99 and are also eligible for purchase with funded payments.