Wearing stylish shoes helps you feel more confident with yourself while getting great comfort. Many fashion brands in the United States offer these qualities, at a great price. On this occasion, we have to talk about Nike and its most recent discounts.
Now it is possible to buy slippers retro for an insane price, within your website. They have offerings that compete with Adidas and Skechers, making them worth considering. For that reason, in today's special on Look At The Square (LATSQ) we will tell you about some models of sports boots Nike.
Nike Air Force 1 LV8
It is one of the best-selling Air Force 1 models, due to its classic style and design. They double as sports boots and casual shoes, so you can wear them any way you like. These sneakers have classic laces and tongue labels, with high-quality leather and an excellent cushioning system.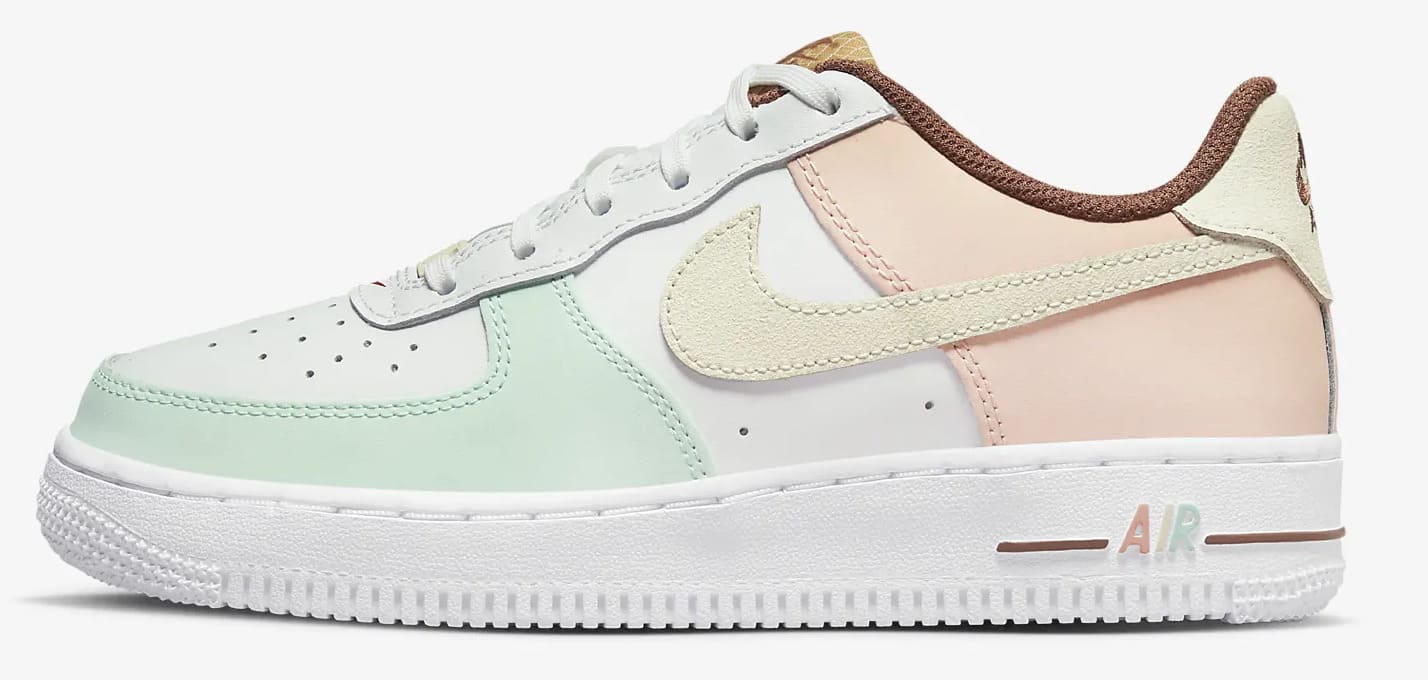 Therefore, it is a product that will be part of your closet for many years. It will provide comfort to your feet, without cutting off perspiration or range of motion. Instead, the rubber outsole helps improve traction as you move around in them. They used to be $95, but with the 14% discount, their current price is $80.97.
Nike Force 1 Toggle SE
We continue with an Air Force 1 model for little boys, available in a wide range of sizes. They are white, with details in a warm yellow tone. They use real and synthetic leather, along with a rubber sole. Thanks to this, it is a sports shoe that provides spectacular comfort. It does not detract from the children's energy, at any time.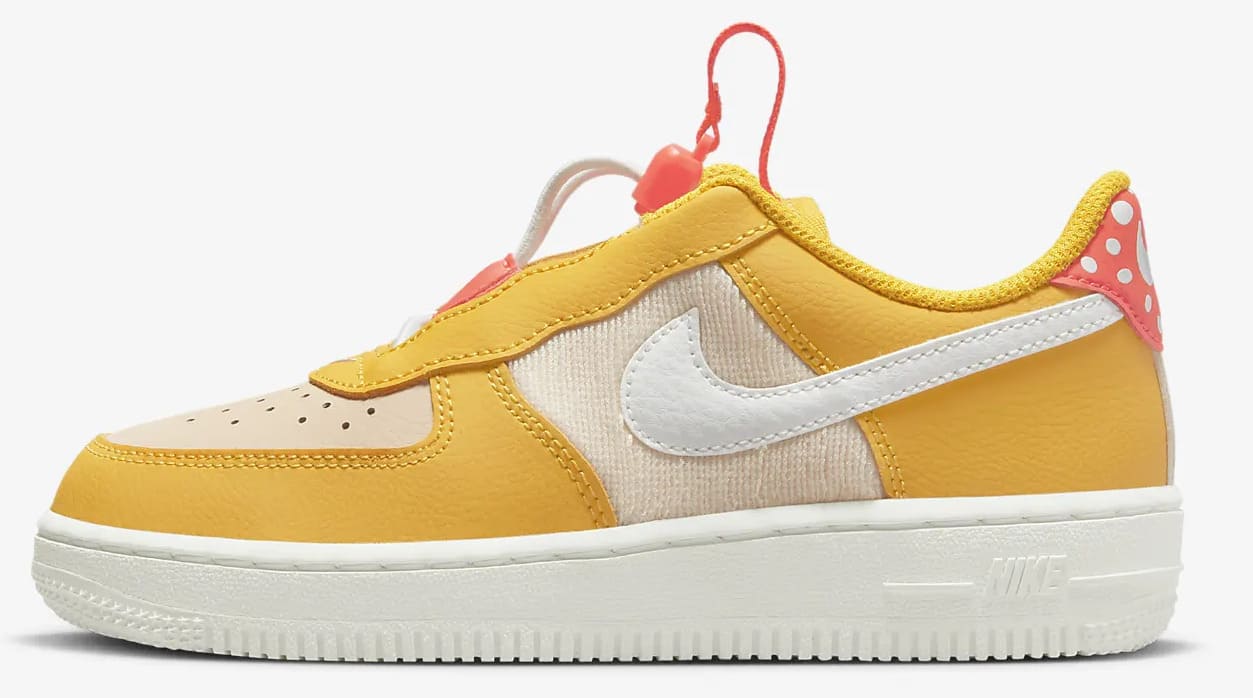 Being composed with a toggle closure system, these sneakers are easy to put on and take off. In this way, the smallest of the house will be able to learn to use good quality boots. Best of all is that they will serve to play and go out. Their old price was $75, today they are worth $63.97.
Nike Air Force 1 '07 LX
In the Nike sports boots catalog, it is also possible to find Air Force 1 women's shoes. This model that we bring you here is one of the best options available, for quality, price, and design. They are white, with details in orange and yellow. They are used to train, walk and go out, which is a highly versatile shoes.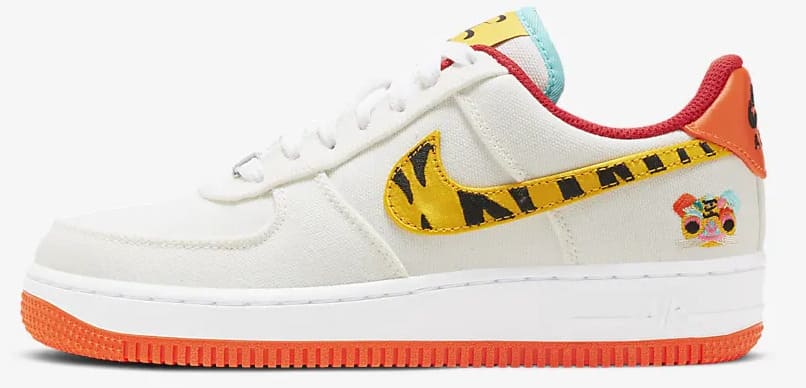 Like other Air Force 1 models, these shoes have an excellent cushioning system. Thanks to this, there is no pressure when walking or running and it does not reduce mobility either. It is a shoe that feels light to wear and offers a minimalist aesthetic. They were worth $130, but currently, you can buy them for $80.97.
Nike Air Force 1 '07 LV8 1
Finally, the Nike Air Force 1 discount shoe catalog has this wonderful model for men. They have a classic design but are updated in several aspects to adapt to modern styles. It is red with perforations on the toe, rubber sole, foam insole, and leather on the upper part.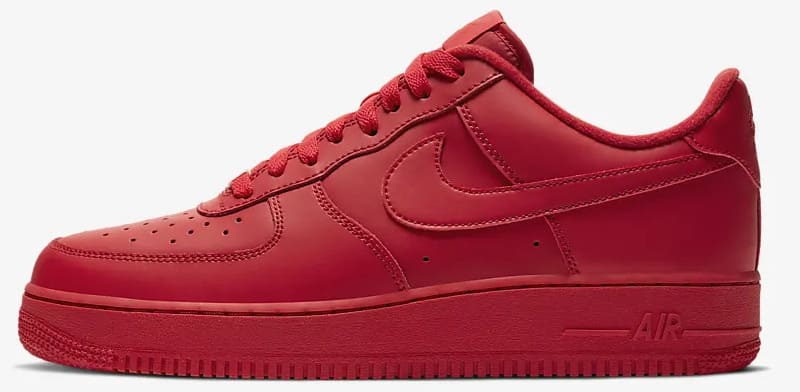 Due to their composition, they are sports shoes that can be used in different outdoor activities. They generate comfort in the feet, with a durable and soft composition. Previously, their price was $130, but they have a 19% discount. Therefore, you can now buy them for a cost of $104.97.