You never know when a snowstorm or overwhelming cold can strike, and to protect your skin you need a jacket or coat that also makes you look like you're not about to freeze. To meet both demands, the fashion experts at Look At The Square (LATSQ) have found several fantastic models in Adidas.
That among its benefits are to keep you warm, combines with any type of outfit and occasion, and are highly durable. In addition, by combining sports components with a functional finish, you will have a garment that will become your best friend for a long time.
Terrex MYSHELTER Down Hooded Jacket
The first option that we bring you from the Adidas winter catalog is this splendid dark red hooded jacket. It is a perfect garment to keep your body warm and look good at the same time, with the possibility of combining it in different ways. It can repel water and eliminate cold spots on the body.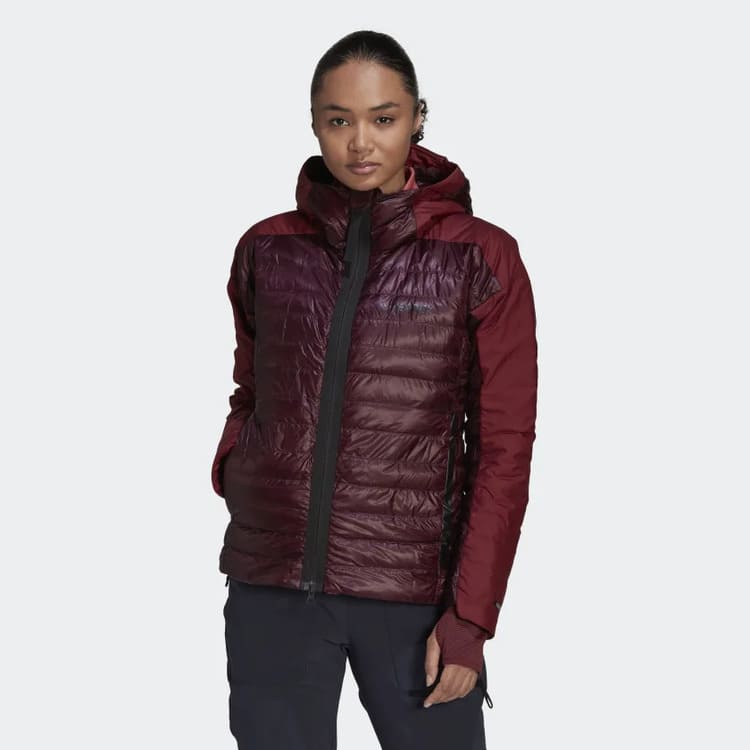 The Terrex MYSHELTER Down Hooded Jacket model is made with tear-resistant nylon, goose down, and feather. All these materials are recycled, to reduce damage to the environment. The hood is elastic, while the hem is adjustable. Terrex MYSHELTER Down Hooded Jacket used to be worth $320 and now costs $224.
Adidas Helionic Relaxed Down Jacket
We continue with the Helionic Relaxed Down Jacket model from the Adidas winter catalog. It is a black jacket with availability in sizes from XS to 2XL. It has a durable finish to repel water, snow, and moisture in the environment. On the other hand, its filling is a mixture of duck down and feathers, while the smooth fabric is made of recycled polyester.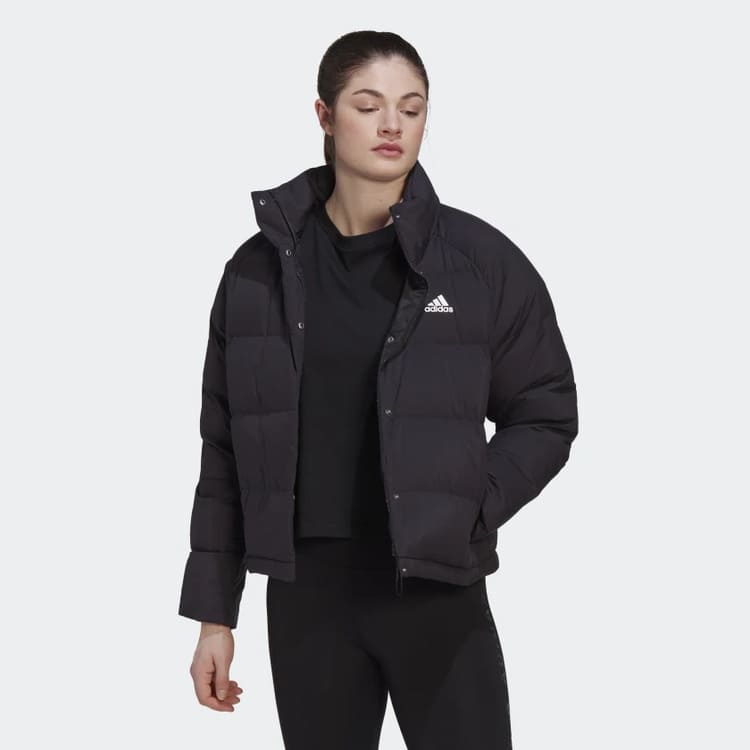 Helion Relaxed Down Jacket is loose-cut, raised collar and forehead with hidden push buttons. The cuffs have hidden elastics and also have front zippered pockets. Without a doubt, it is a garment that you can use both inside and outside the home. As for its price, this Adidas piece is worth $140.
Utilitas Hooded Parka
Another option to protect you from the winter cold is the Adidas Utilitas Hooded Parka model. It is also black, with a minimalist design, and is available in both small and large sizes. It is normal to cut with adjustable Velcro cuffs and a full zipper with a hood. In addition, it has patched front pockets.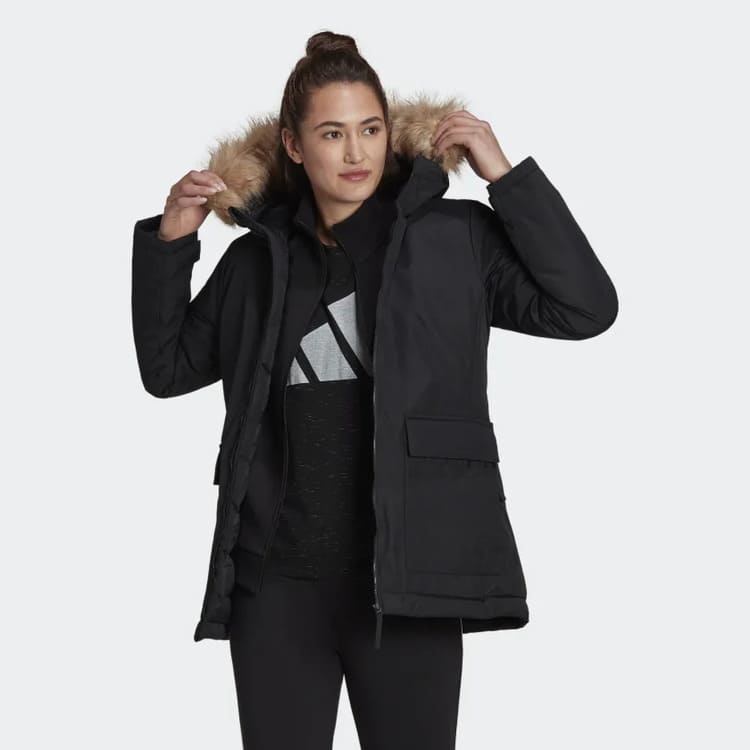 Utilitas Hooded Parka has a recycled polyester padded filling, while the exterior is a smooth nylon fabric with a coating. As a result, it's a piece that will help you look stylish and warm at the same time. You can wear it with casual and formal clothes. It used to be priced at $165, but now you can buy it for as little as $116.
Adidas Helionic Hooded Down Jacket
Finally, the Adidas winter catalog also has the wonderful Helionic Hooded Down Jacket model. This piece of the winter collection is red in a light tone, with availability in all sizes. It is a classic style for protection against the cold, with a design that allows it to combine with all kinds of formal, casual, or sports clothing.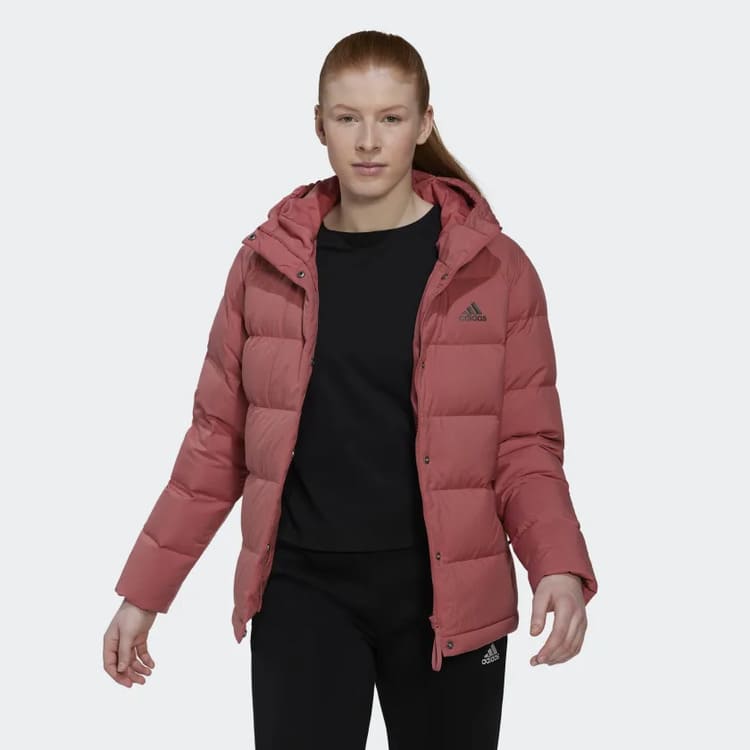 The Adidas Helionic Hooded Down Jacket model has a similar composition to the rest of the garments on the list. Especially because it uses recycled fabric, duck down, and feathers on the outside and filling. It has elastic cuffs and a hood trim adjustable to your personal preferences. Apart from that, it is a winter piece that repels water and moisture. This jacket was priced at $160. However, it is now on a discount. Therefore, you can purchase it for a cost of $128.