Christmas in the United States is just around the corner, and to have the best December holidays you deserve a shoe that fits your personality and style. Crocs clogs can provide comfort and warmth for these dates, even if you want to spend it inside your home or go out to a meeting. That's why we want to show you the new model at the Crocs store.
Here at Look At The Square (LATQS) we want you to spend this holiday season with your loved ones and family at ease, so we have created a series of articles on the best products of high quality and design, which can be your ideal allies throughout December. So stay and read all this content to find out what we are talking about.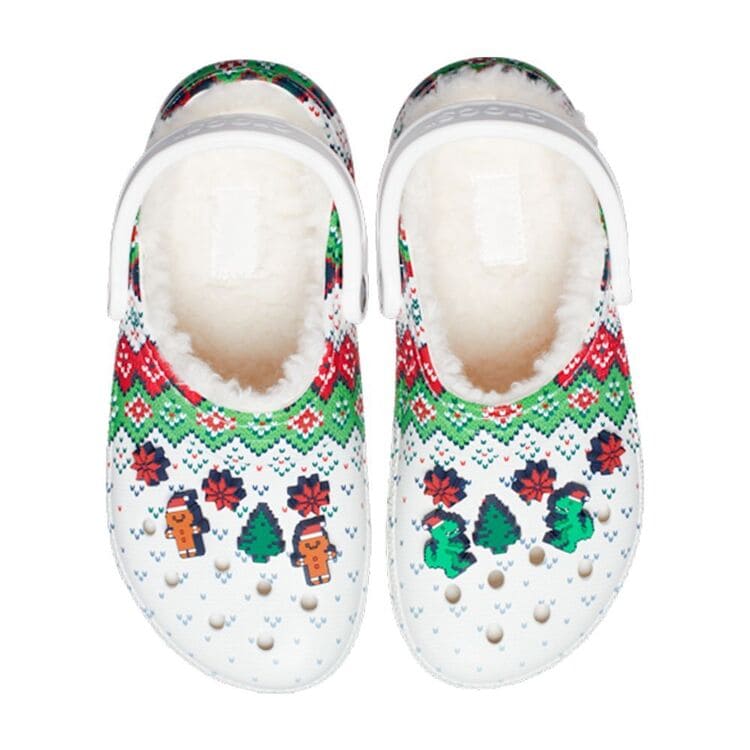 Christmas beaded clogs with classic crocs lining
For nobody is a secret that the crocs classic clog slippers are excellent for going out for a walk or to be inside the home; this is because they, besides being extremely comfortable, have an incredible design, which will attract the eyes of all.
This crocs model comes in different sizes; in that sense, you can find the following sizes for women: 6, 7, 8, 9, 10, 11 and 12, and for men, these sizes are available: 4, 5, 6, 7, 8, 9, 10, 11, 12 and 13.
On the other hand, this model of footwear belonging to the Crocs brand can be customized with special stickers of the same brand. This accessory must be purchased separately, and its cost varies according to the pack of stickers.
Features of the Crocs clogs with beads
This incredible footwear of original appearance, which will fill your spirit and appearance with pure Christmas feelings, contains the following characteristics:
They are made with a warm and fuzzy lining, which guarantees that your feet will remain at a good temperature all the time you have the crocs on.
The design resembles a Christmas sweater pattern.
Included in the box are festive Christmas-themed Jibbitz charms.
They are incredibly lightweight; with them, you can go long distances without feeling exhausted and with less pain in your leg muscles.
They have pivoting style straps that adjust at the heel so your shoes won't slip off with every step.

These come in two models, one in

Red / White

 and one in 

White / Multi

.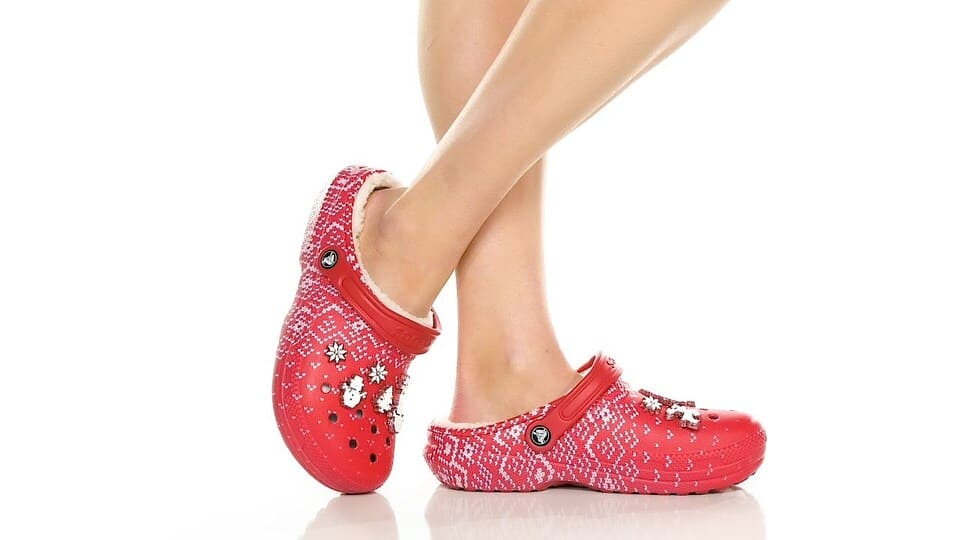 Benefits of Crocs classic clogs
Likewise, if you decide that this shoe is ideal to complete your Christmas outfit, here are all the benefits you get with it:
They are a comfortable shoe that you can wear anywhere since it does not clash with casual outfits and varied clothing.

You can acquire these clogs for personal use or if you want to give them as a gift to a loved one, regardless of gender, since they can be

unisex

.

It is quite a festive footwear, which will get you into the feeling of the Christmas season and fill your home with the spirit of Christmas.

They are affordable and can easily be purchased by any social class.

They can be ordered through the Crocs store's web platform; with this, you will not have an obligation to leave your home to acquire them.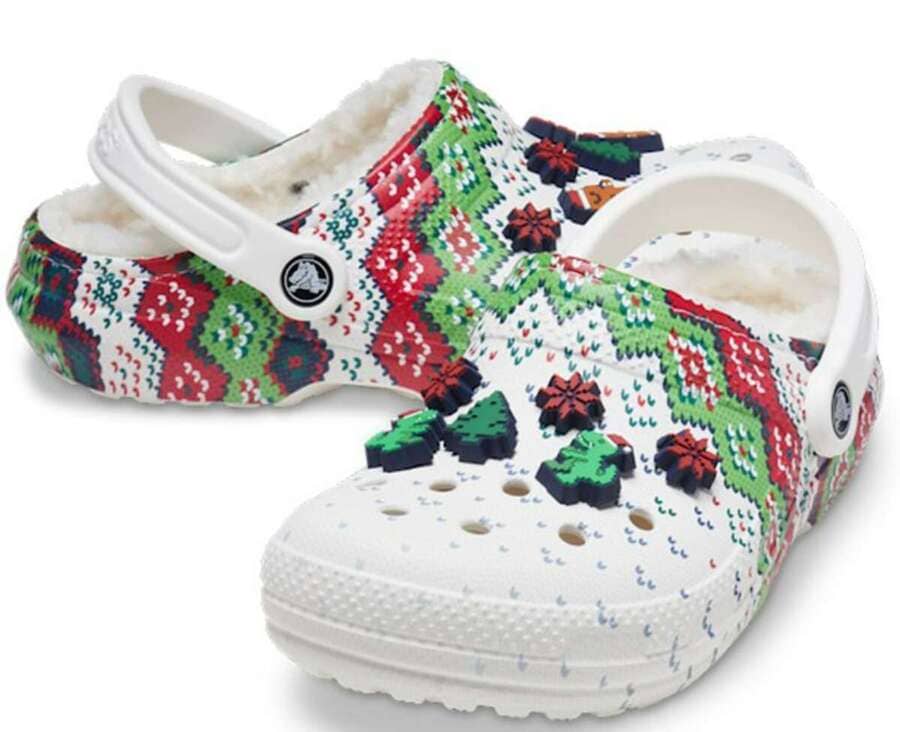 Cost of the Christmas Beaded Clogs 
The price of these Crocs is $70, which can be paid in 4 installments only if you are an afterpay customer. On the other hand, being an order over 50$, you have the right to receive your package with free shipping and the returns system at your disposal.