You cannot forget your garden when you start the process of decorating your home, because it is where you will share beautiful moments with family, friends, or yourself. And if you are one of those who love the outdoors, having a space at home where you can breathe calmly, will be very beneficial. Especially, when you have invested in a set of outdoor chairs suitable to feel as if you are in your own bed.
Costco is your greatest ally when you are looking for comfort and design. You do not have to sacrifice one for the other because, with its mixture of beige and gray, they combine with any space completing it perfectly. We at Look At The Square (LATSQ) loved it, especially because it also keeps you warm during the next snowfall.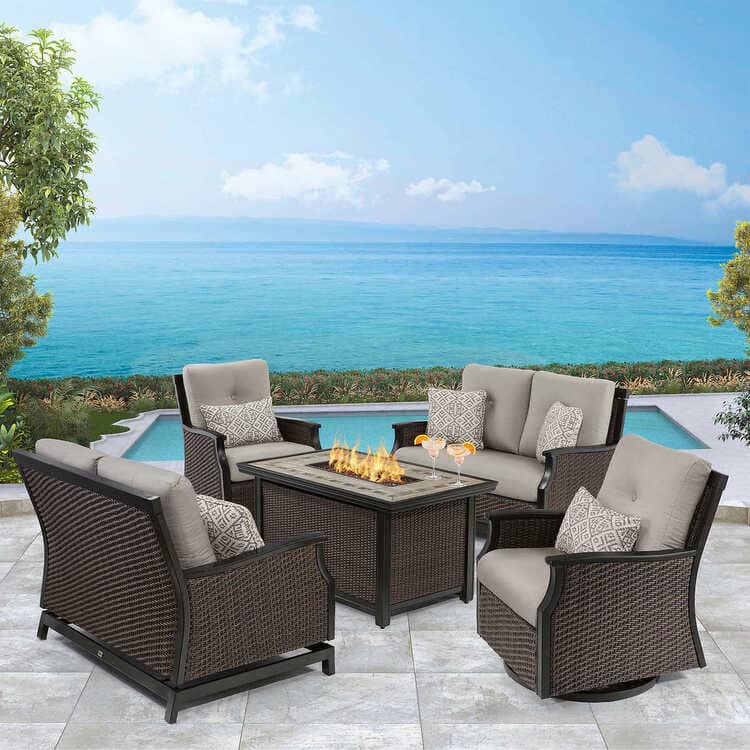 Costco Agio Conway 5-piece Fire Deep Seating Set
It is a set of chairs consisting of 5 seats to decorate the patio of your home. The Agio Conway 5-piece Fire Deep Seating Set has a splendid style that fits anywhere. You can order the pieces in different shapes, depending on your preferences or the size of the exterior of your residence. And best of all, they are easy to maintain in good condition.
With Costco's Agio Conway 5-piece Fire Deep Seating Set, you can sit and hang out with your family in a pleasant way. It even works as a space to eat out and enjoy nature. Then, you will not have to be locked inside your home and you will not have to spend a lot of money either.
In general, this product has a high-quality composition with wonderful characteristics. Next, we will talk about the main specifications of the Agio Conway 5-piece Fire Deep Seating Set model from Costco.
Costco chair set composition
As we mentioned before, this Costco product is made up of several pieces, which are the following.
2 chairs.
2 sofas.
1 mesa.
6 decorative cushions.
1 furniture cover.
1 AA battery.
Due to the way it is constituted, up to 6 people can enjoy this set of outdoor chairs at the same time. And best of all, the cushions and pillows are made with Sunbrella fabric, so they have a splendid texture to the touch. This also means that they are resistant to all types of environments and stains.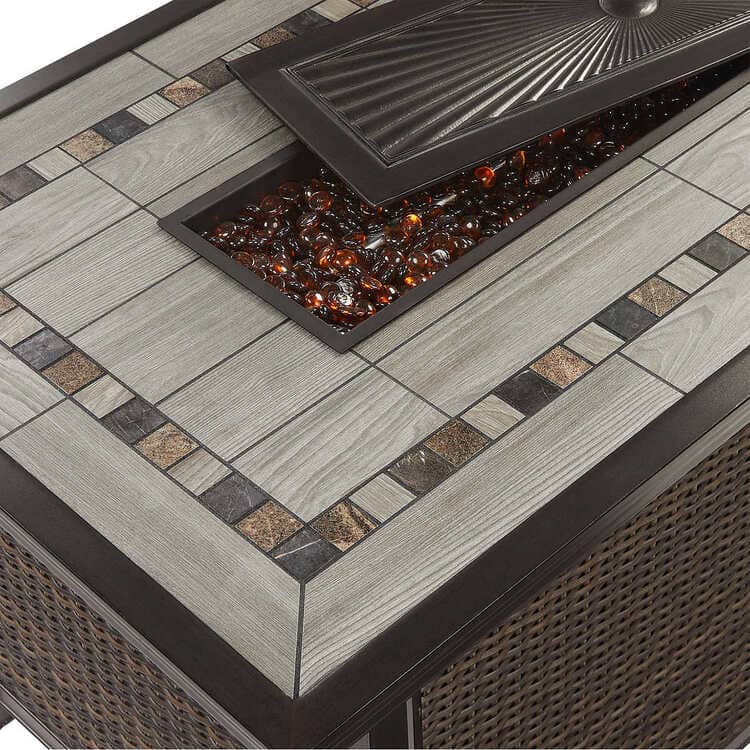 As a result, you can place this set of chairs outside your house without having to worry about the weather. You will never have problems with the discoloration of your parts or the degradation of your materials. This is because its aluminum construction is resistant to rust.
Stove to keep you warm outdoors
So that everyone stays warm when sitting on the set of chairs, the table includes fire. It operates with a power of 30,000 BTUs which poses no risk to people nearby. In addition, it does not produce pollution in the environment.
So, it is a spectacular feature to enjoy outside in a warm way. However, it is important to mention that this uses a standard 20-pound propane tank, which is not included.
Some disadvantages
There are several details to note about this Costco product. In particular, it is necessary to mention that it requires assembly and is only for outdoor use. Inside the home, the fire table presents a risk of accidents.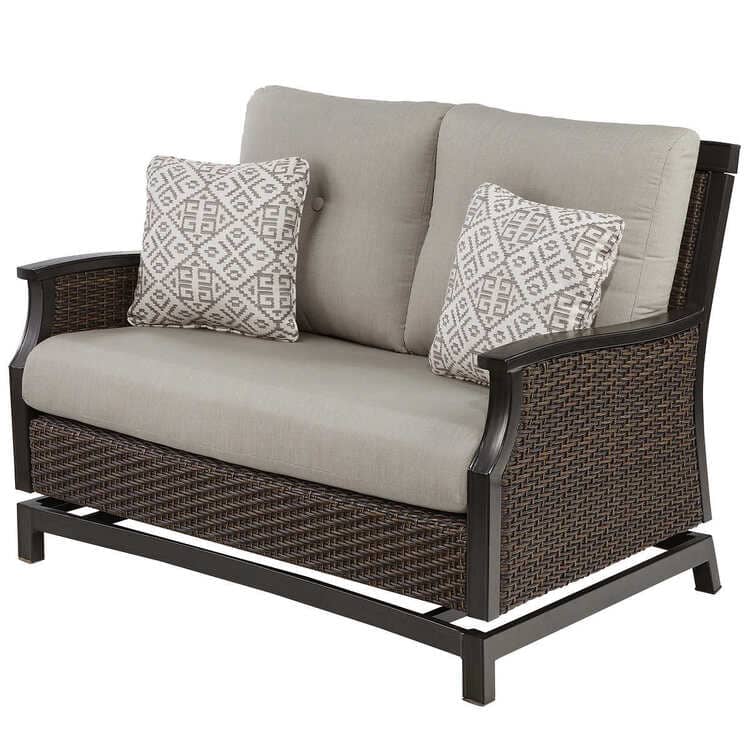 Costco Agio Conway 5-piece Fire Deep Seating Set Price
Currently, this Costco product is available at a bargain price. It's worth $3,199.99, but now you can buy it for a reduced price of $2,499.99. The cost of shipping is already included in the purchase.