We agree that a true Halloween outfit includes the costume, the mask, the makeup, and maybe a wig. But there is an accessory that sometimes goes unnoticed and is not given the necessary attention despite its importance: footwear. And it is that good shoes can make your costume go from being good to be simply incredible.
Different brands such as Amazon and Crocs launch their Halloween shoe lines throughout the United States on this special date. A shoe with designs alluding to the festivities and special manufacture that allows them to be personalized and create the perfect accessory. At Look At The Square (LATSQ) we prepare to make your Halloween the best of all.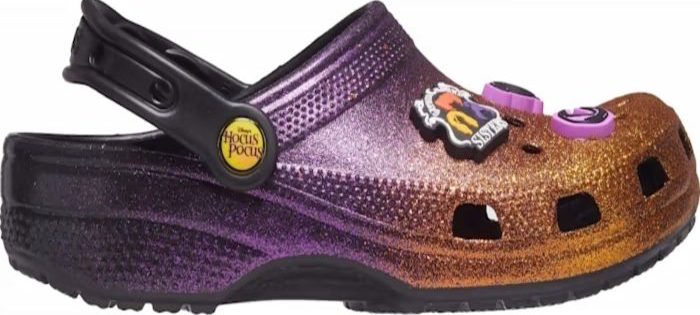 Classic Disney Hocus Pocus Crocs
The Swedes are a classic design that appeared a few decades ago to completely revolutionize comfort and simplicity in terms of footwear. And in the whole world no one can resist good clogs that, besides to being comfortable, are very easy to wear. to carry and clean at any time.
Crocs has been characterized by perfectly representing said comfort and style. And with an unmistakable brand design it's easy to customize style thanks to the possibility of adding accessories, it allows us to personalize the shoes at any time, such as in this time of Halloween.
In this classic clog design decorated with amazing glitter colors and a group of decorative stickers produced by the Jibbitz brand, Crocs wants to revive all the charm and magic of Disney for this time thanks to Crocs Hocus Pocus, a franchise loved by true fans of Hocus Pocus. the saga of the wicked witches.
Characteristic
Light and soft material to wear.
Exclusive design that adapts perfectly to the foot.
Adjustable strap.
Classic Crocs design.
Ventilation holes.
Easy to wash and dry.
Available in multi-color glitter style.
6 different sizes.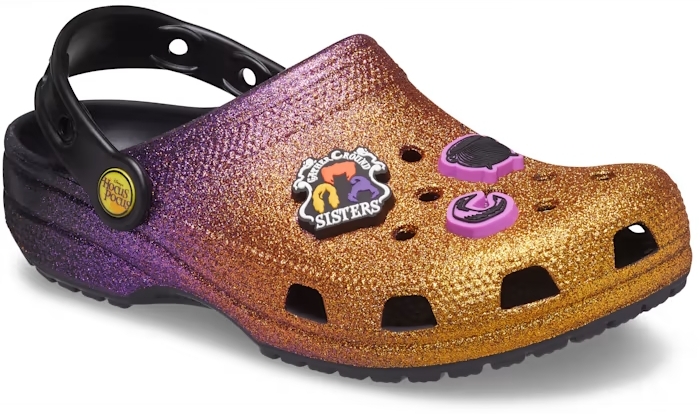 Put on this pair of clogs and complement your Halloween style, enjoy the charm of this celebration for a price of only $59.99, and remember that a perfect costume requires attention to every detail.
Disney Hocus Pocus 5 Pack from Crocs
If your original Crocs look amazing on their own, imagine adding a little more personality to them by creating your own unique style that wows everyone on the street when they see you.
That's what you'll achieve when you pick up this stylish and eye-catching Hocus Pocus movie-themed accessories from renowned brand Jibbitz. All ready to be thrown on your Crocs and look great.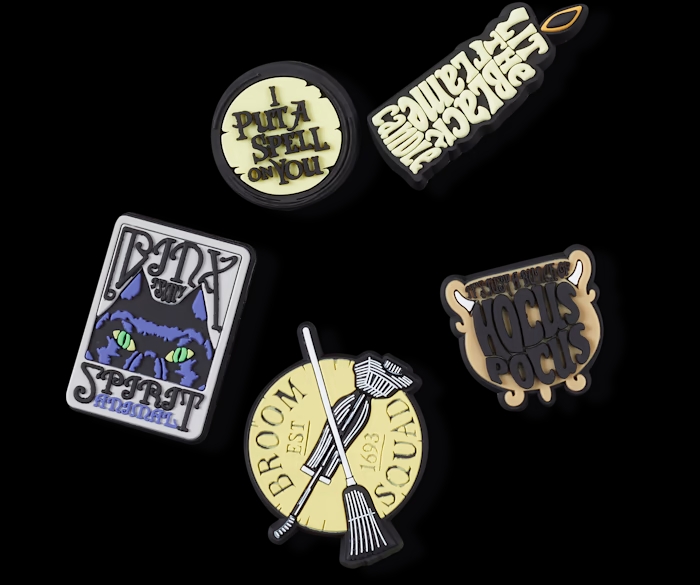 Also called amulets, these types of pieces are the best customization and design option in the famous Crocs clogs, they even serve other footwear brands that also allow such customization.
Besides, this Halloween season we're completing the costume. Is an idea shared and enjoyed by adults and children. Also, the Hocus Pocus theme combines perfectly with any outfit, no matter if it's a dress, pants, or a full suit.
Characteristic
Five different Disney Hocus Pocus-themed accessories.
Resistant and durable material.
It's not a toy; it isn't allowed for children under 3 years.
Also, to adorn this, and many more Crocs, you can purchase this accessory pack for $19.99. Besides, we recommend checking product availability before purchase, in a physical or virtual store.