The beloved Crocs store is on its 20th anniversary, and we at Look At The Square (LATSQ) want to celebrate with you. Because this time, it gives you a unique design so that you walk the streets of the United States as if they were your modeling catwalk. In addition, with unique Jibbitz, they will be an opportunity for you to renew your casual footwear from day to day.
To celebrate, we want this fantastic product to be at your fingertips. It is ideal for all ages since the store always considers the comfort of all its clientele. With a well-deserved recognition, he has decided to design this version to give way to many more years full of creativity and versatility.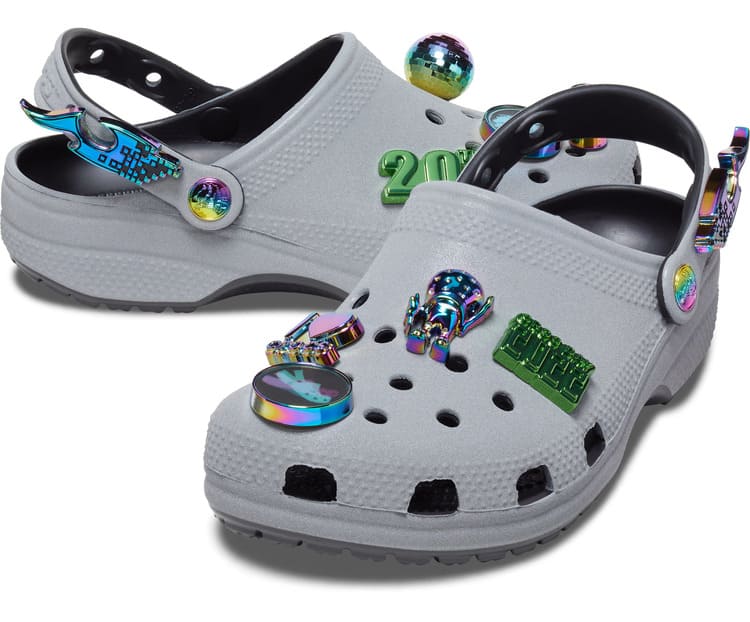 Croc Day X Crocs Classic Clog
The Croc Day X Crocs Classic Clog is a version that celebrates the 20 years that Crocs has pleased the feet of all its buyers and fans. The design was based on the first Crocs model in 2002. However, many details were added about its 20th anniversary.
It has some metallic Jibbitz charms with which you can customize the footwear styler. The texture and appearance of these are a shiny silver color. These are clear signs that with the same style of the past, they have reached the present, and the goal is to continue. The price of these is $70.00. But, you can pay them using 4 installments of $17.50 without interest through Afterpay.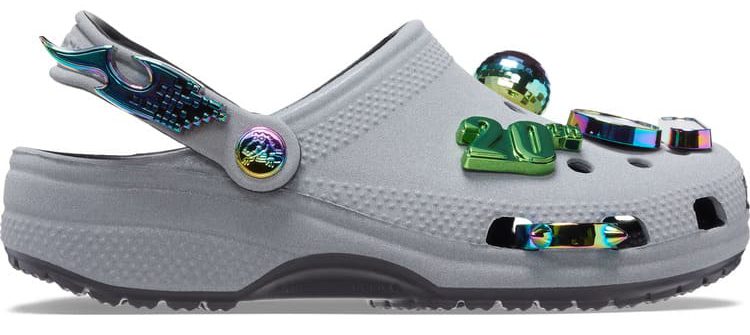 Advantages of Croc Day X Crocs Classic Clog
Color: Their bright silver tone gives you much more style.
Lightness and impermeability. Its manufacturing material is very light and waterproof. So in addition to being lightweight, it will also let water pass without it staying for a long time.
Design: Their design is sliding, making it much easier to use.
Iconic Crocs Comfort: this seal guarantees lightness, comfort, and flexibility in all footwear. So you can be sure that you will wear high-quality footwear.
Easy cleaning: its manufacturing material does not allow it to get dirty quickly; it will not be a problem. But when it does, just a little water and maybe soap is enough.
Style: it has several Jibbitz charms that allow you to customize it, place them wherever you like, and make the combinations you imagine. Some of these are metal so that they will last y long time.
Freshness: the best thing that all Crocs have is the freshness they can offer you. All this happens thanks to the ventilation holes that make them an ideal shoe to wear during the summer.
Fit: When you want a more fabulous fit on your foot, you must use the back strap that goes right on the heel. With that, your foot is adjusted and will not come out.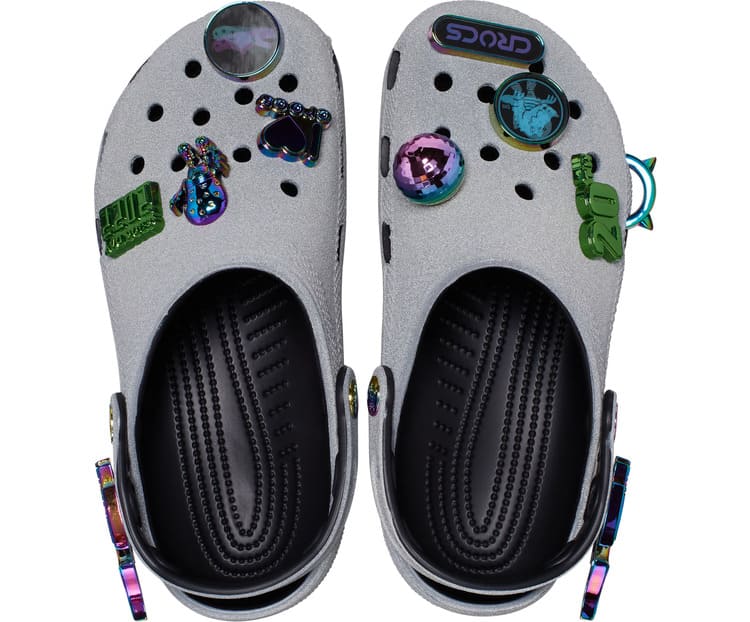 Crocs Shipping
When shopping at Crocs, you have several options to receive the product(s) you buy. Depending on the time in which you want the purchase to arrive and the budget you have, you can choose between the following:
Economical: if you want to spend little, you will only pay $7.99; if you spend more than $49.99 on the purchase, you will get free shipping. With this, you will have to wait between 1 and 3 days for the shipment to be made and between 3 and 6 days for it to reach your address. This is available every day of the week.
Standard: the cost of this type of shipping is $9.99; if your purchase is higher than $49.99, you only pay $5.99. The purchase investment is sent between 1 and 3 days; after that, it takes 2 and 5 days to reach where indicated.
2-Day Express: Its price is $19.99, but if you spend more than $49.99, you have to pay $15.99. It is sent to you between 1 and 3 days, and after that process, it arrives in 2 days.
1-day express: this is the fastest and most expensive shipping. It is $29.99; if the final purchase price exceeds $49.99, you will only pay $19.99. It ships in 1 day and takes one day to arrive.