For being at home or for staying comfortable in outdoor areas, Crocs shoes are ideal, because thanks to their construction materials they bring freshness and a carefree style that adults and children love. If you're a fan of this brand, you'll want to know that some of their merchandise has special clearance discounts; take note of these examples available directly from their online store for immediate shipment throughout the United States.
Look no further for clogs and flip-flops from other brands on the web, not even on Amazon or eBay, because the best ones are here, with plenty of variety to choose from and mix and match.
Marbled clogs for kids
This is the traditional footwear of the brand, recognized worldwide for its comfort and ease to fit and to keep them clean. This time they have been modernized with a mottled design that adds color and freshness.
They come with a new technology that includes a marbled foam called Croslite, which gives the shoes a more youthful look. This effect is exclusive, so you will not find 2 identical pairs of clogs.
They maintain their light weight thanks to the incorporation of the classic Crocs Comfort technique with which they have been made; in addition, they are cool due to the added ventilation ports. They adjust with a pivoting strap at the heel and can be customized by placing Jibbitz charms on their round, wide toe.
They are normally priced at $44.99, but there are 2 clearance colors you can pick up for 20% off: slate gray/multicolor and lavender/multicolor, the former available in sizes C11, C12, C13 and J1, and the latter in sizes C11, C12, C13, J1 through J6, priced at $35.99.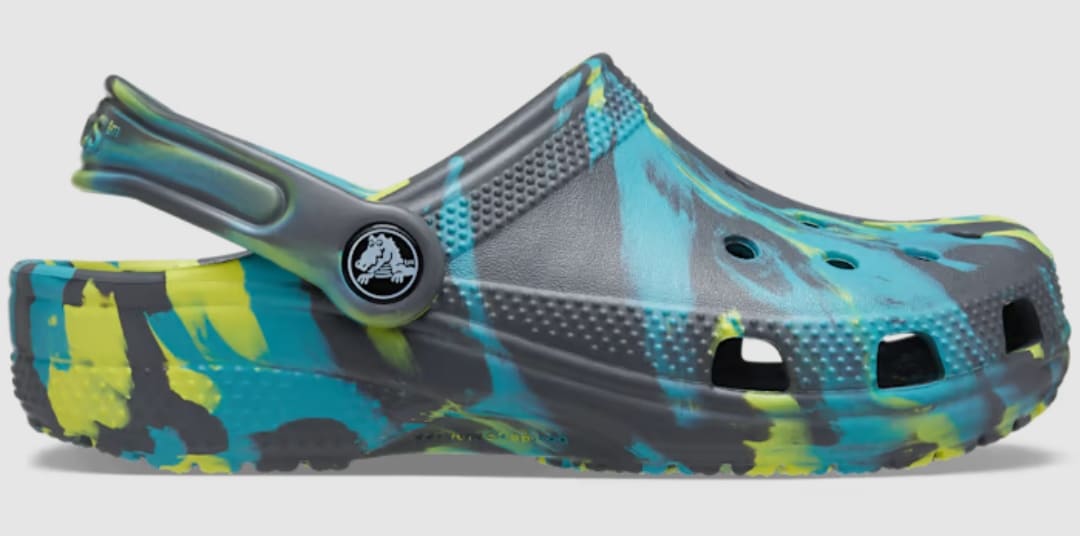 Classic all-terrain clogs for toddlers
These are comfortable clogs that are easy to put on and take off for small children; they have a Classic All-Terrain system that allows good grip of the sole to the ground, in addition to the incorporation of high resistance studs.
They have a classic, simple, round toe design with ventilation holes, customizable with charms and adjustable with turbo straps. They are water resistant and dry easily, allowing children to stay comfortable and move safely through different environments.
They are available in navy blue with a price of $ 39.99, and in slate gray with a discount of 25%, remaining at a price of $29.99.
Sizes range from C4 to C10.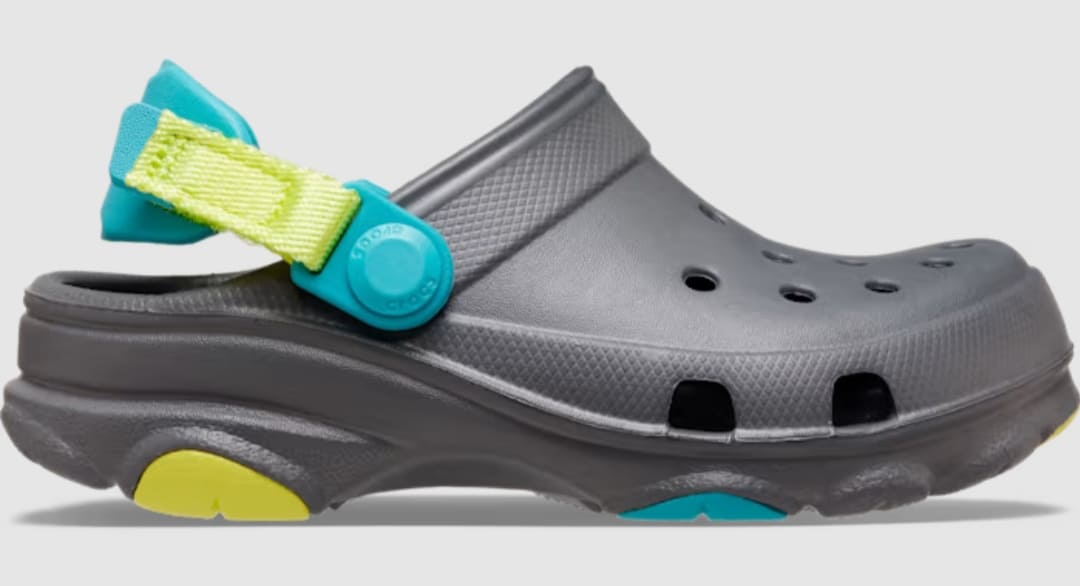 Traditional flip-flops
Also available for adults are the typical Crocs flip-flops with anti-slip system and water resistance. They are lightweight, easy to clean, have a single strap with ventilation holes suitable for attaching charms and are completely heelless.
They have Croslite foam insoles and Iconic Crocs Comfort system that provides cushioning, flexibility, lightweight and comfortable design.
They are available in a variety of colors, including: black, white, blue, pink, among others.
Its price is $29.99, but in the following colors you can get a 25% clearance discount: light blue, turquoise and yellow, remaining at a price of $22.99.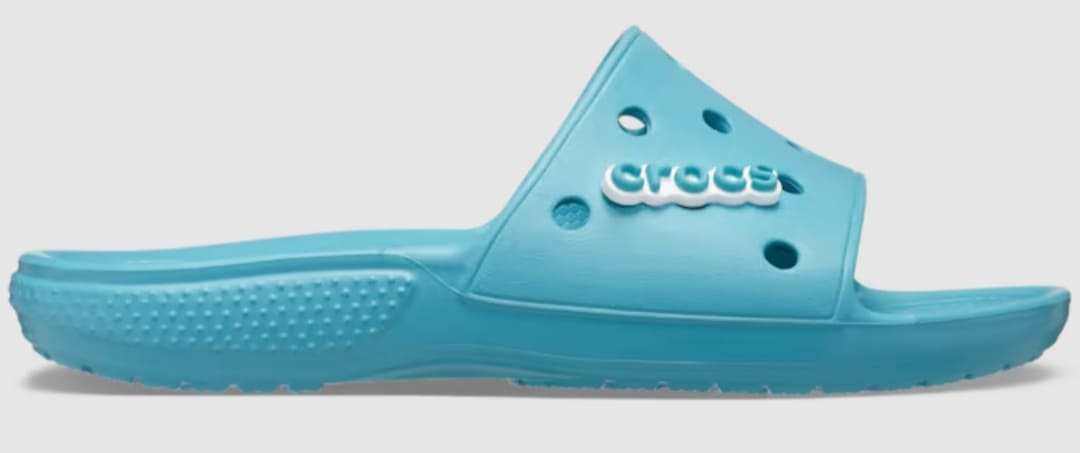 Remember that on the official Crocs website you have many other models for all tastes and at prices that suit all pockets.