Autumn comes with very heavy rains, and Crocs has in its catalog an incredible option to avoid accidents while still having a stylized outfit. The Stomp Lined are waterproof boots that not only leave aside the insecurity of walking on the wet floor, but combine perfectly with an autumnal look, as well as being available in several colors so you do not worry about changing your wardrobe. Besides, they are at an incredible price not to miss these incredible boots.
On the other hand, its interior includes a fairly comfortable and warm material so that each step feels like walking in the clouds, as well as not having to endure the cold of the dates. Its sole is quite thick and flexible, so it can withstand any terrain without worrying about it wearing out quickly. In addition, anyone can obtain them, since they are available in sizes for both men and women.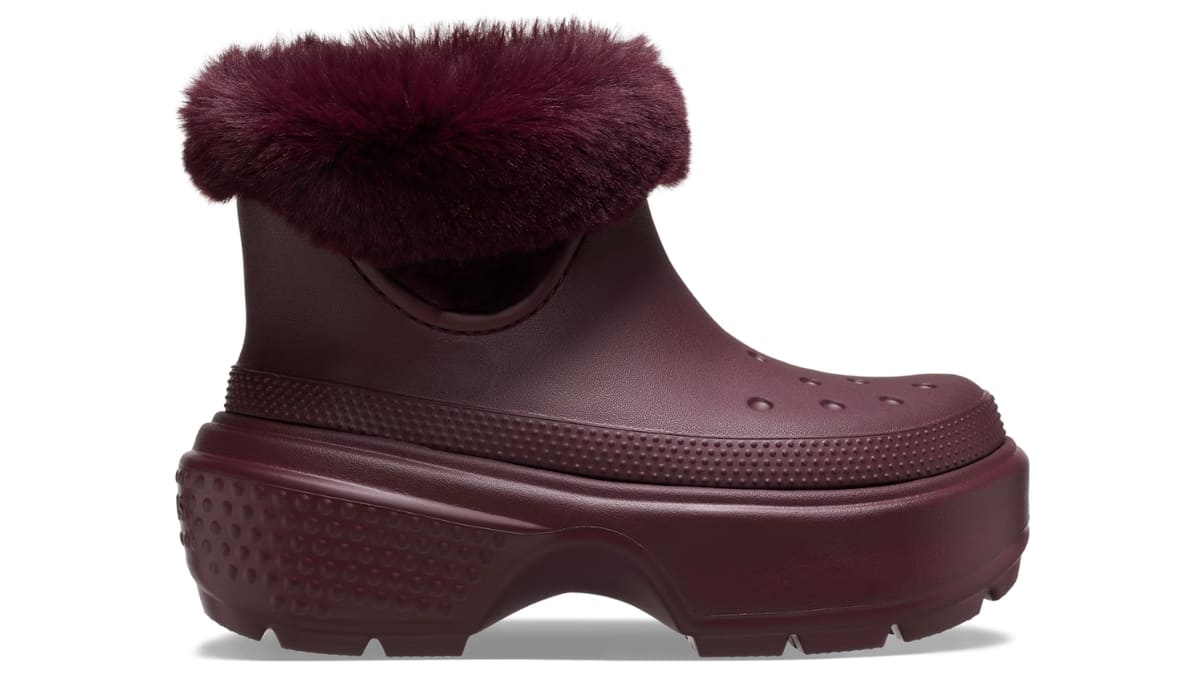 Crocs Stomp Lined Boot
The Stomp Lined Boot model from Crocs is a great option to enjoy shelter and comfort in periods of cold and adverse climates. This is a shoe specially designed to provide protection on the feet and keep them warm at all times. Therefore, you can use them in rainy, snowy environments, among others.
And best of all, this is a Crocs shoe with a modern design that you can easily match. Thanks to this, the Stomp Lined Boot model adapts smoothly to varied situations. In addition, it has a resistant composition that allows it to be part of your closet for long periods of time.
Crocs boots for warmth and style
This Crocs footwear has a unique composition that stands out for combining fashion with functionality. That is, they have an attractive design that attracts attention to the naked eye and offers many possibilities to combine. At the same time, they are made with high-quality materials that provide shelter in cold weather.
Thanks to these qualities, this is a shoe that can be adapted to special situations or everyday use. It all depends on your needs or the environment where you are living. In any case, these are boots that are easy to get the most out of.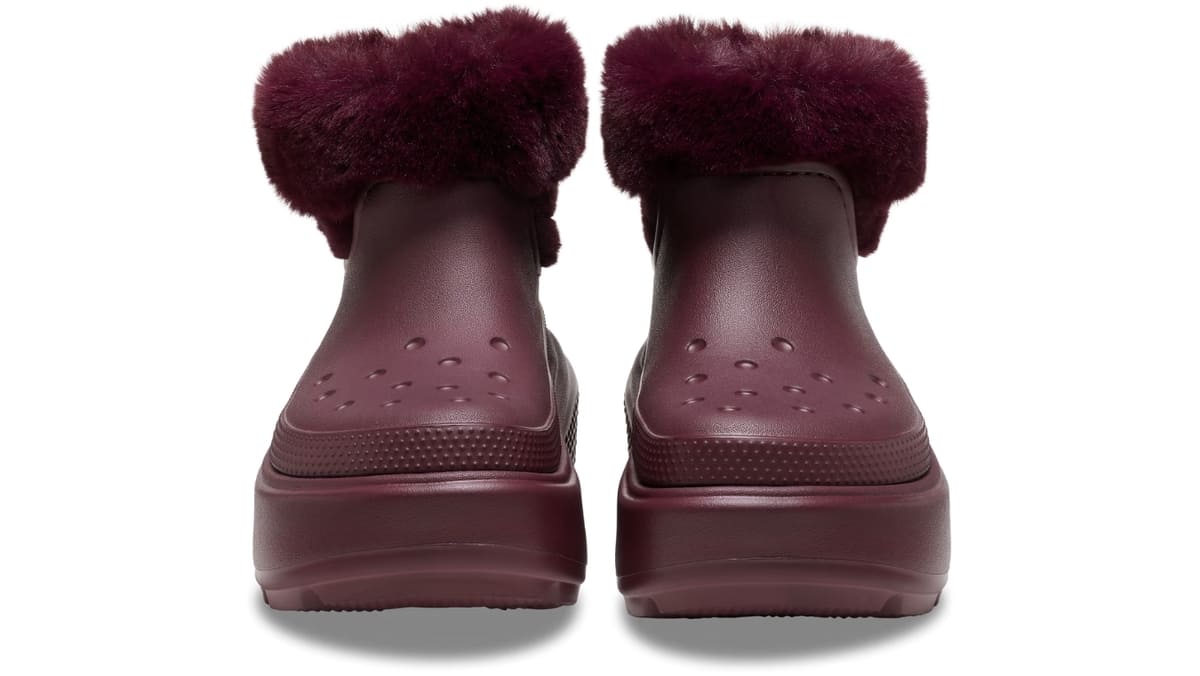 Crocs boots lined design
To guarantee the quality in your feet, these Crocs boots have an elaboration with lined fabric. Especially in the area of the interior and neck, thus providing an additional dose of warmth. As a result, your feet can be fully protected and will be accompanied by a cozy feeling.
Taking into account this composition, this footwear is ideal for use in adverse weather conditions. That is, rainy or snowy environments where the temperature can generate problems in the feet.
Crocs boots with sole with cleats
Another of the key qualities of this Crocs footwear is the sole that is designed with built-in studs. This is not only a decision that improves the aesthetics of the boots, but also optimizes the grip they provide. In this way, you can count on additional traction and stability on all types of surfaces.
So, to face adverse weather conditions or varied terrain, this is a shoe that offers good results. It will help you look stylish, walk with better posture and reduce the risk of accidents in the process.
Relevant qualities of the Stomp Lined Boot model
They are boots designed with a lightweight construction so as not to generate any pressure on the feet.
The upper part of the shoe is composed of Croslite material molded to adapt to the feet and their texture.
They have a democratic fit design, given that the collar of the boots reaches the middle of the ankle.
They have a Dual Crocs Comfort composition to optimize the support they can provide when walking.
They have thick soles to absorb impacts when walking and reduce joint pain.
It is a shoe available in 4 different colors to suit your stylistic preferences.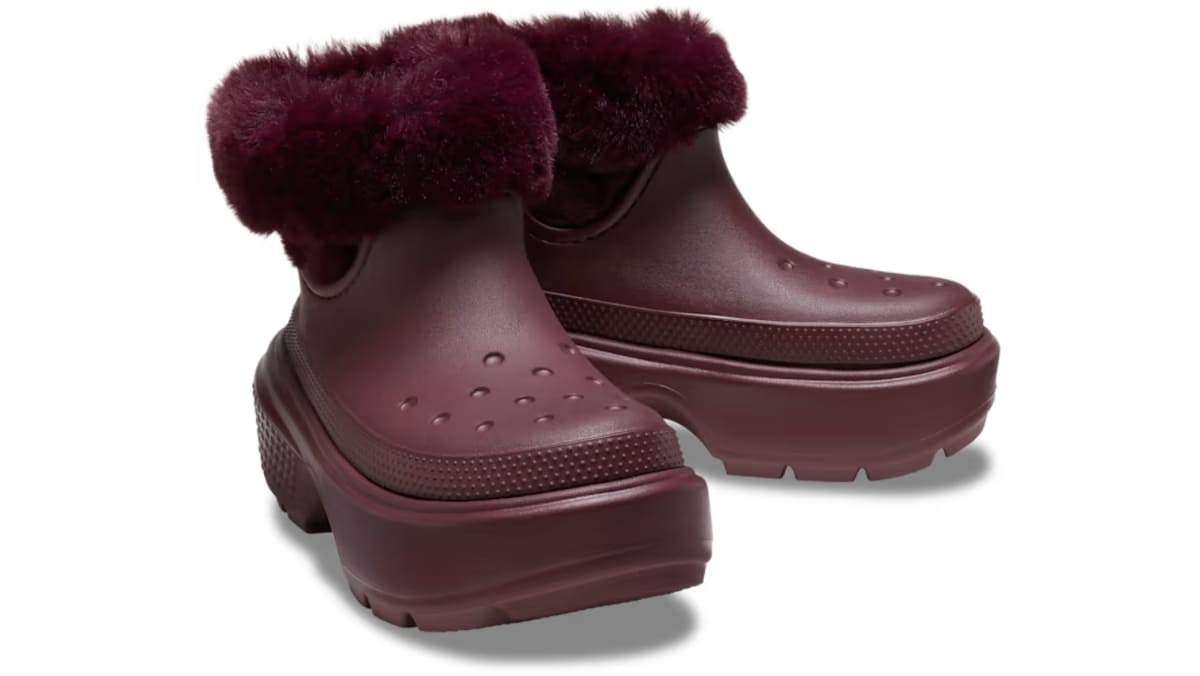 Crocs Stomp Lined Boot price
If you are interested in purchasing the Stomp Lined Boot model, we recommend you look for this shoe on the official Crocs website. Within the digital platform you can find these winter boots in any size and color of your preference. You only have to pay $119.99 or $30.00 in 4 interest-free installments to receive them with free shipping.