Jean clothing has a style that suits any season, both men and women. It does not matter if it is the hot or cold months of the year, they are elegant and casual just like Macy's. In the United States, Macy's is the best option to buy clothes of this style. Especially for the incredible discounts, they have available on their website.
Stores like Walmart and Amazon have their products available, but at higher prices than Macy's. Besides, from the official website, the catalog is updated in real-time, with new discounts and collections for each season. In it, you can get clothes for men and women, at the best prices. For this season, we recommend the following pieces:
Men's Denim Trucker Jacket
The Levi's jean jacket is one of the most requested men's clothing items at Macy's. It is available in multiple colors and sizes. From the smallest to the largest. It is an accessory with a classic and original design, perfect to combine with other styles. It is a regular fit, with welt pockets and a hem that passes the waistline.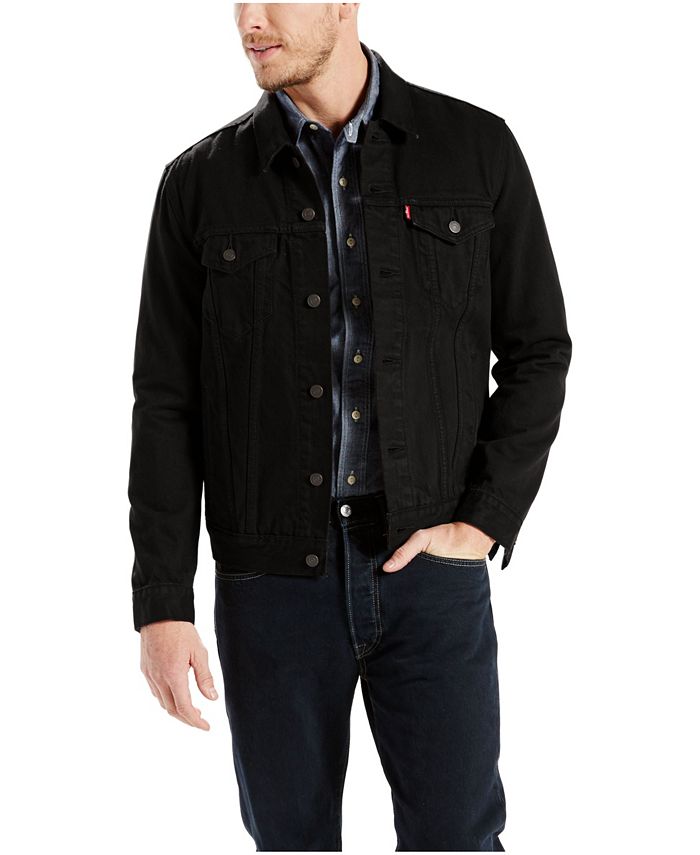 On the other hand, the denim trucker jacket has a front button closure. Being made entirely of cotton, you can wash them in a washing machine. It is a garment with free shipping and returns. It is currently on sale and is worth $62.65. You can also pay it in four interest-free payments of $15.66.
Macy's Women's Ribcage Straight Ankle Jeans
We continue now with a garment for women. In this case, Macy's has to offer short-length Levi's jean pants with ribcage. It is available in multiple sizes and different shades of blue. Its design resembles that of classic jeans, but these have a long and cropped style. They feature a zip and button closure on the front.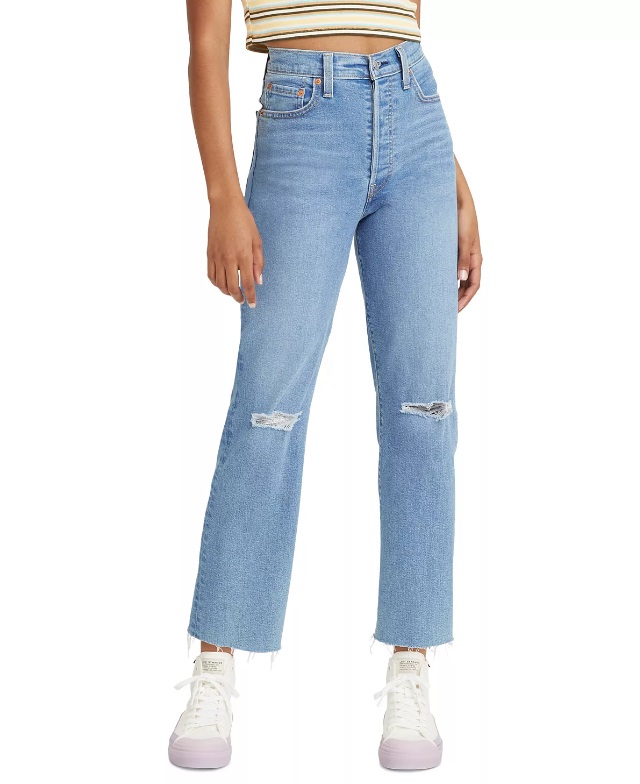 The pants feature Levi's classic leather patch at the back of the waist. They are made with cotton, polyester, and elastane. Thanks to this, they can be cleaned in a washing machine. Like the previous product, this women's garment has free shipping and returns. It is on sale, priced at $49.99 or four interest-free payments of $12.49.
Men's Zip-Up Hoodie
For the colder months of the year, a hoodie can do wonders. Not only to protect from the cold but to provide a different style of clothing. This men's zip-up sweatshirt from Macy's is a great option. You can purchase it in ginger, black or gray. It is a regular cut, has long sleeves, and features a kangaroo pocket.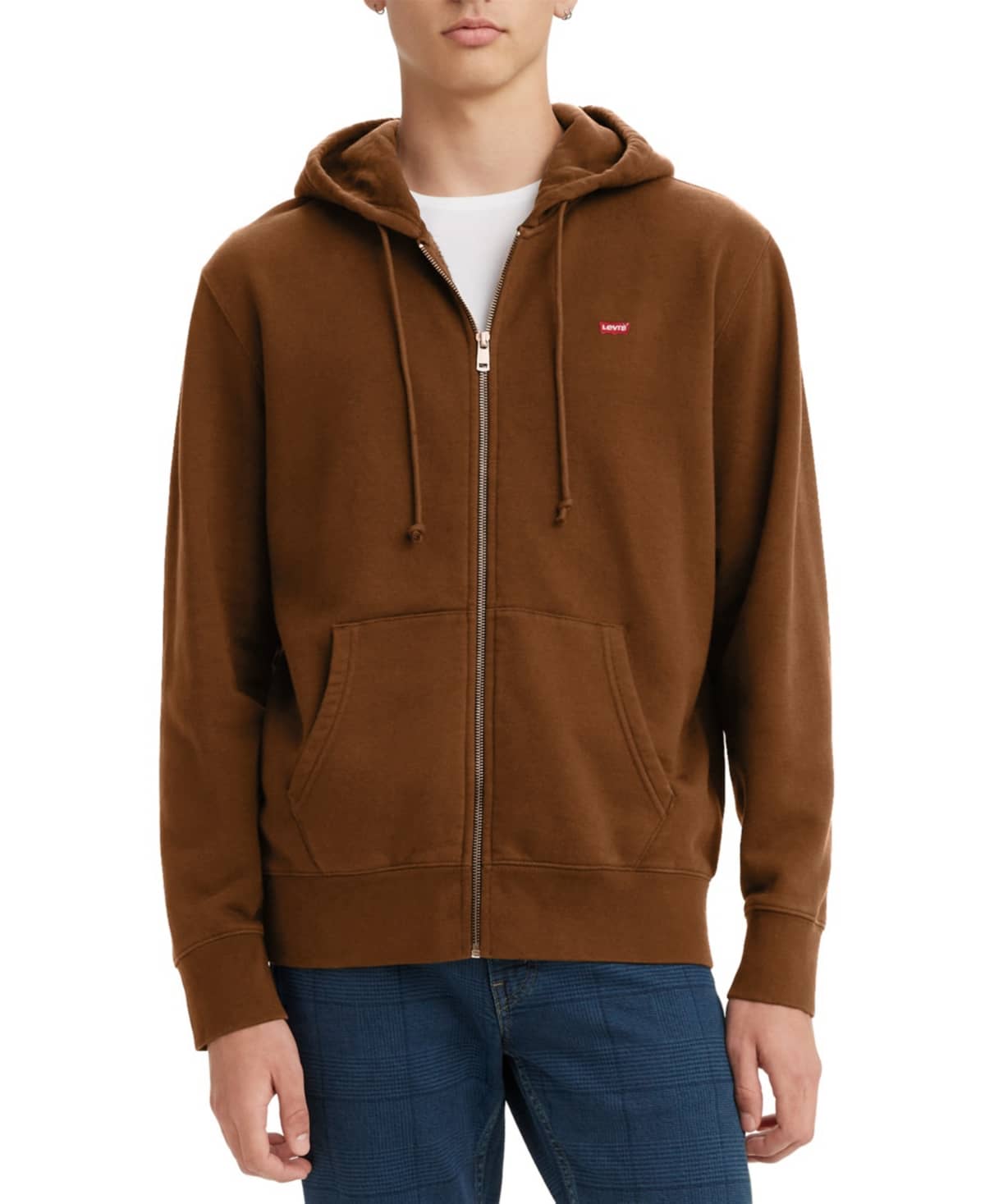 The hood of the sweatshirt comes with drawstrings, while the chest part has Levi's logo. This garment is made of high-quality materials, such as wool, cotton, and polyester. It is currently available at a 30% discount. Thanks to this, its price is $35.70 or four monthly installments of $8.92.
Macy's Women's 311 Shaping Skinny Jeans
Lastly, these Levi's skinny jeans for women are available at Macy's. They have an original design that combines with any style. In addition, there is availability in multiple sizes and shades of blue, from the softest to the most intense. These pants are made to enhance shape and lose weight. They are comfortable, soft, and innovative.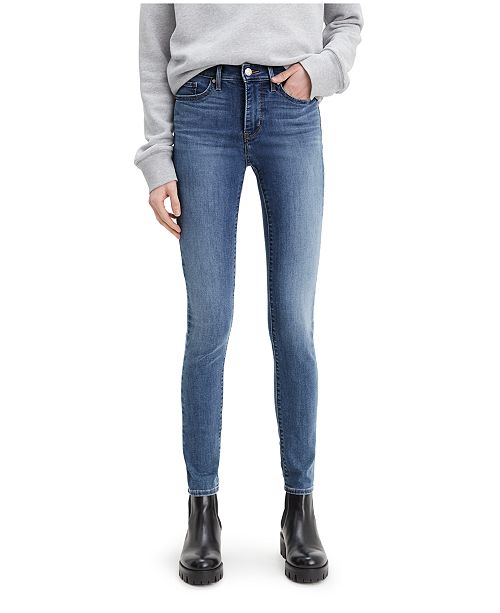 It is a product composed of cotton, elastane, and polyester. All these materials are ecological and recycled. In addition, it has a zipper closure and a front button. For a limited time, Macy's is selling this product at a discount price. It costs $39.99 or $9.99 in interest-free payments for 4 months.