With the end of the year, there are times between families, to give warmth to the home as we have not done the rest of the year. The United States takes on a very familiar atmosphere, and we at Look At The Square (LATSQ) are already preparing for the arrival of Christmas.
You can do it too so that you can wait for Santa's arrival comfortably at home with the pajamas that Zara Home has for you. This store has always thought about your comfort, elegance, and style. And with shorts, nightgowns, robes, and much more… make your nights the warmest and most comforting.
Zara Home Nightgown with Straps and Buttons at The Back
The famous brand brings you a model of pajamas extremely elegant and simple. For all women who love comfort, elegance, and simplicity, this pair will be ideal.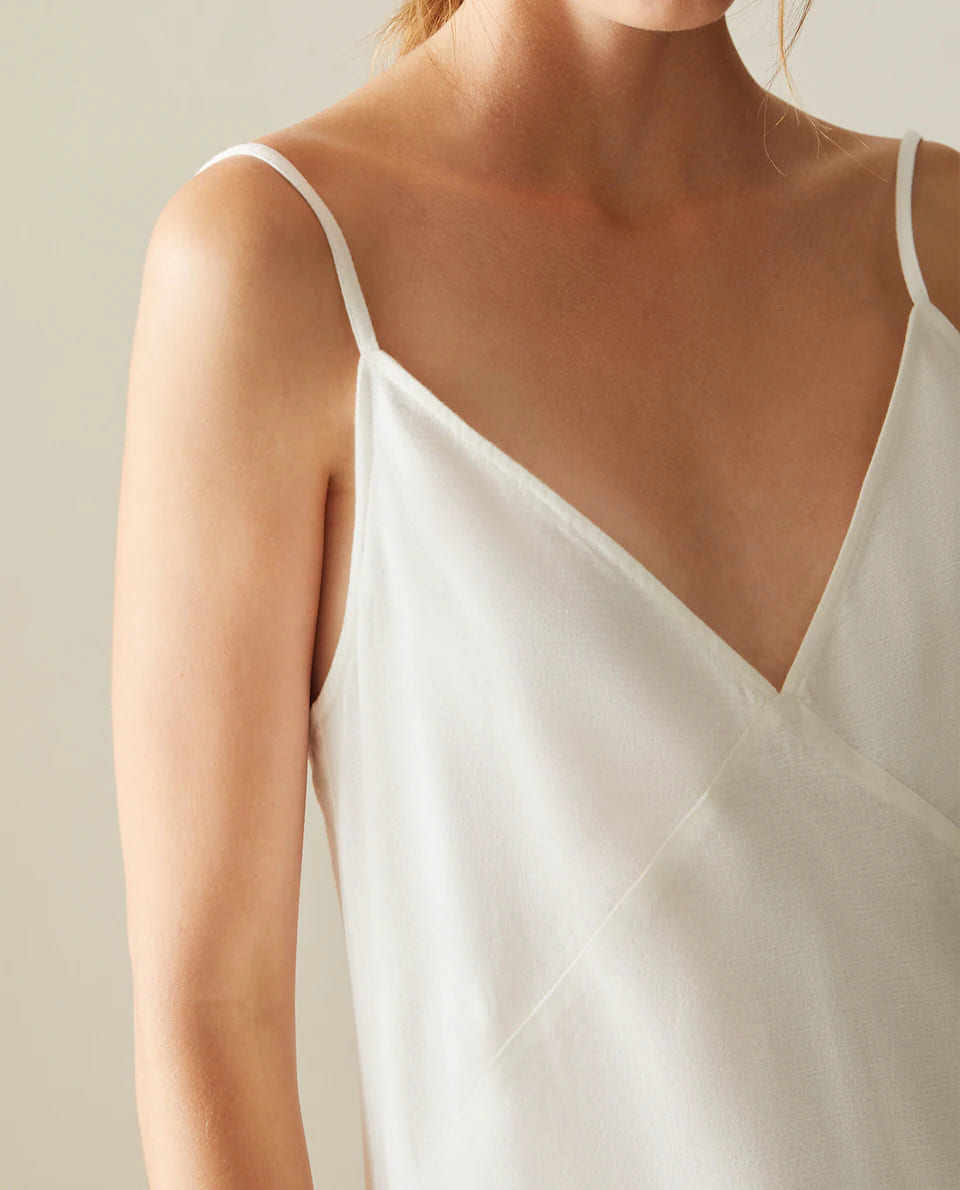 Zara Home manufactured this nightgown, with cotton and linen of the best quality, with thin straps and a neckline in peak. In addition, to look much more catwalk even in pajamas, it included a detail of buttons lined on the back.
You can find it in different sizes, by checking the size guide. Plus, this stylish nightgown can be yours for $59.90.
Plant Embroidery Shorts
Of course, pajamas can't be complete without matching shorts. And Zara home is not one of the stores that overlook the details. These Plant Embroidery Shorts enjoy is a very elegant design.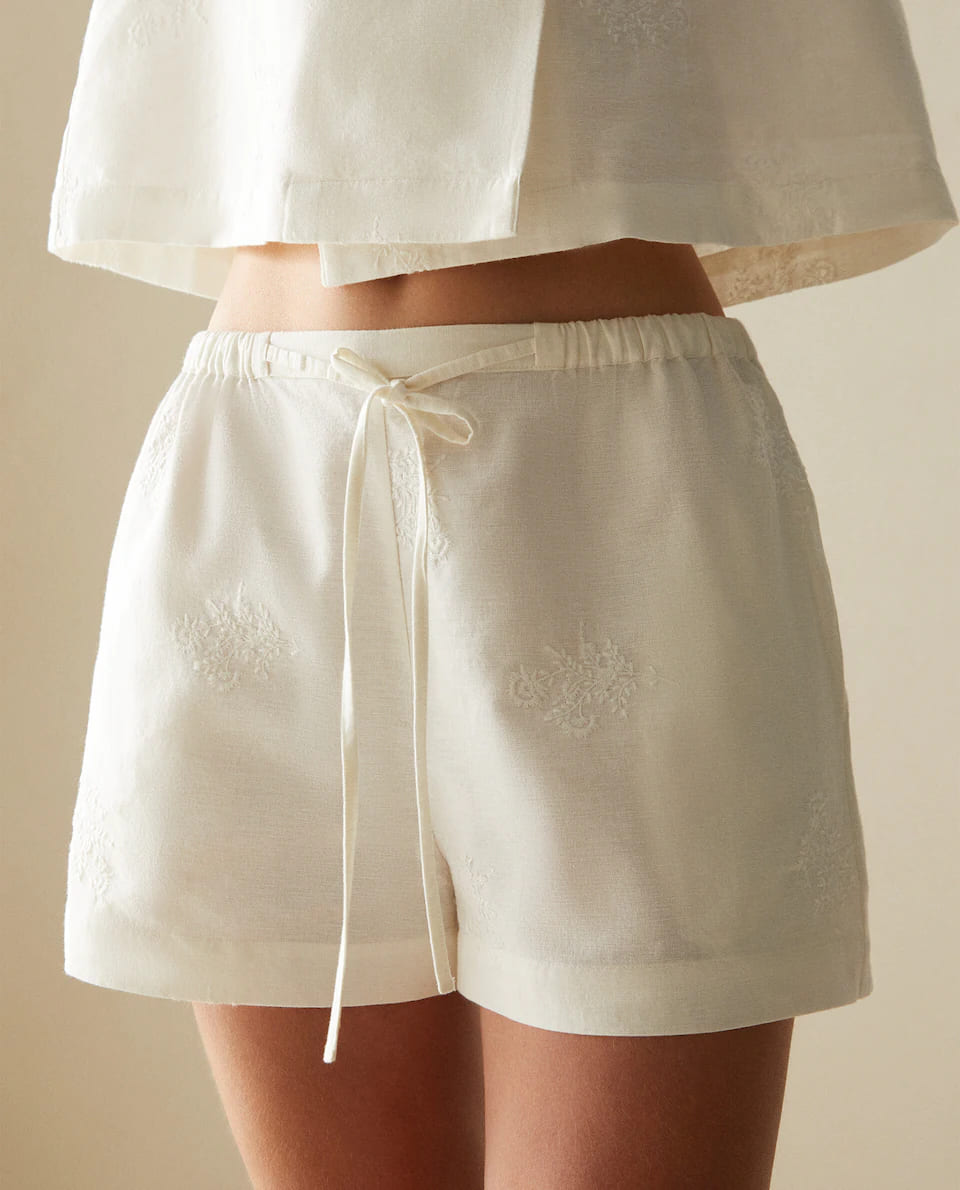 We can see that they made it with cotton and linen, with plant and vegetable embroidery on different parts of the fabric. With a champagne white color, complete your pajamas by purchasing this shirt for only $49.90.
Zara Home Short-Sleeve Cotton T-Shirt
It is no secret to anyone that includes in its catalog a wide variety of styles and designs to satisfy the tastes of all its customers. That's why this Short-Sleeve Cotton T-shirt gives you a much more casual and carefree style.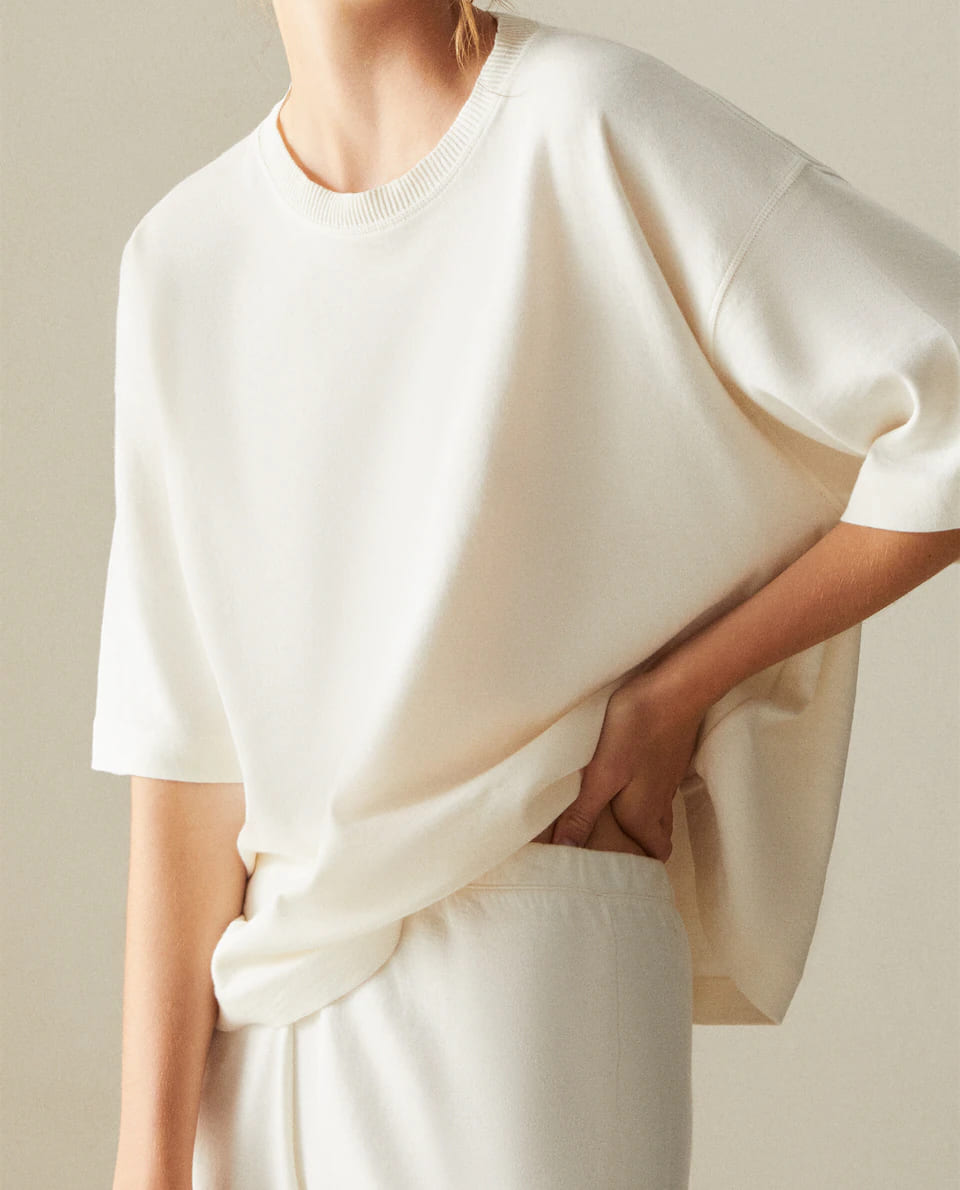 It is a short-sleeved shirt, with a round neck that is characterized by having been manufactured in the hands of JOIN LIFE Care for water. This means that much less water was used for its manufacture. Also, the use of closed cycles, the technology of machines with a low index of mass dyeing and rinsing, allows the consumption of water in the process of washing and dyeing the garments to be much lower. And it can be yours for only $29.90.
Solid Color Cotton Shorts
Of course, you can't start the fall without a matching shorts. Keeping the same special feature as their matching nightgown, these Solid Color Cotton Shorts were manufactured with a much smaller amount of water.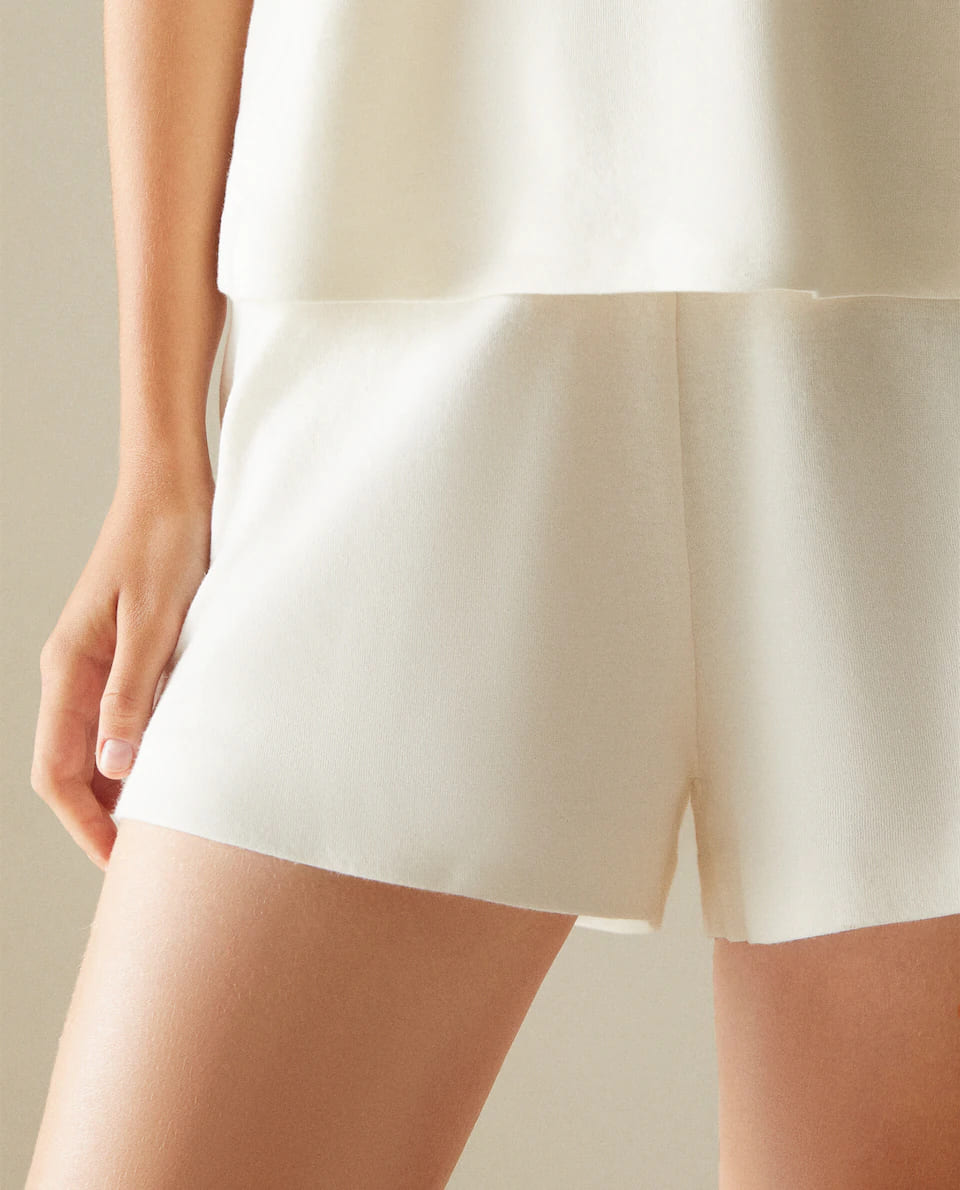 We can see that it's short, made of cotton, and elastic waist. He makes an amazing game with his shirt, and he doesn't squeeze on the waist part so you can wear it as much as you want. Therefore, you can find this short in Zara stores for only $29.90.
Zara Home Long Sleeve Linen Shirt
To sleep with comfort never seen before, this store offers you this model of Long Sleeve Linen Shirt.  Also, made of linen, it includes front buttons and a pocket for you to hide snacks overnight.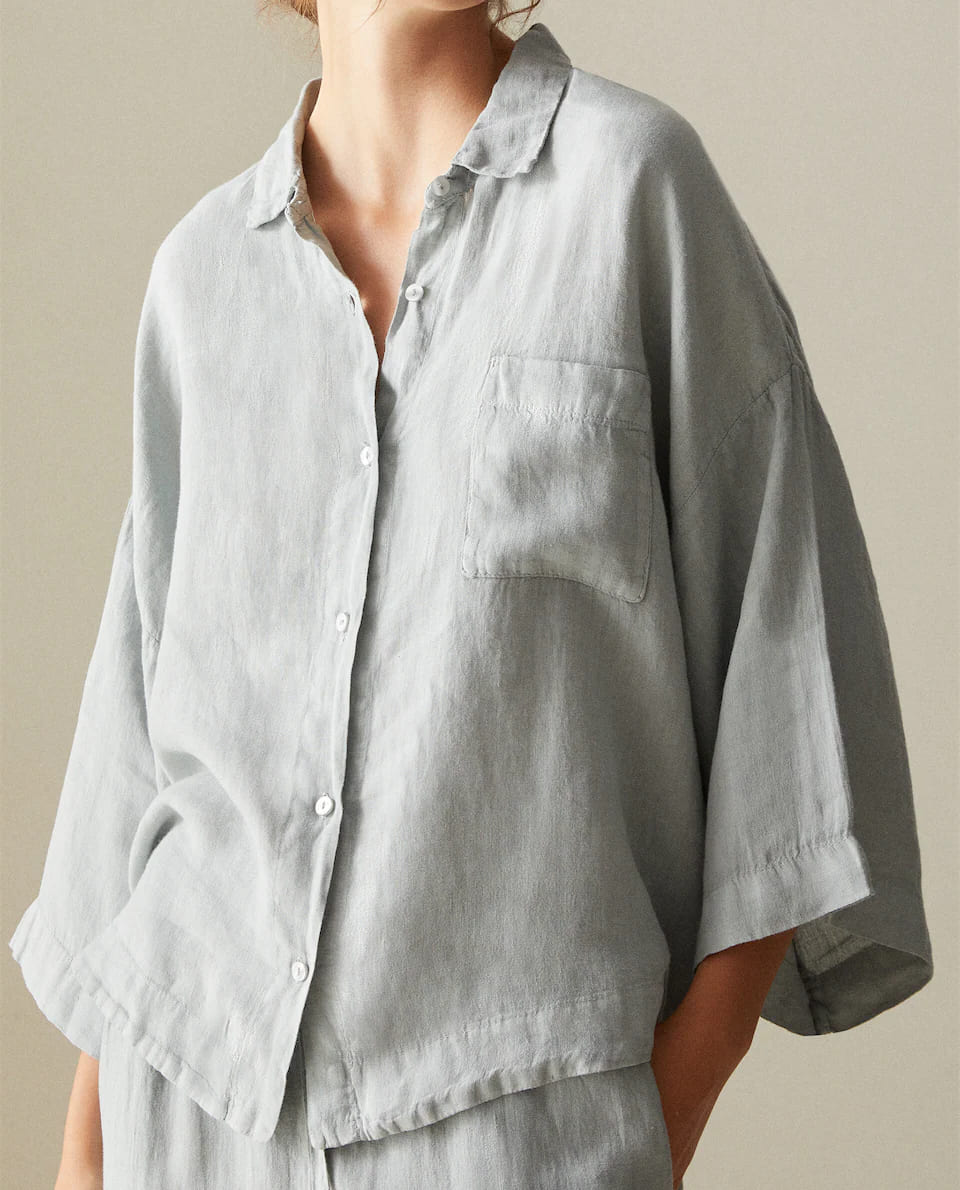 Also, it's designed for those who seek not to feel uncomfortable by the fabric during the night. You will feel that you are not carrying anything, and you will be able to use it throughout the day because it also pretends to be like a normal house gown. Purchase it for $69.90.
Linen Shorts
Finally, don't forget to purchase matching shorts so you have your pajamas full this season. The best thing about these shorts is that even the smallest size looks oversized.  Besides, this allows greater ease, and ability to move so that you are completely comfortable at night.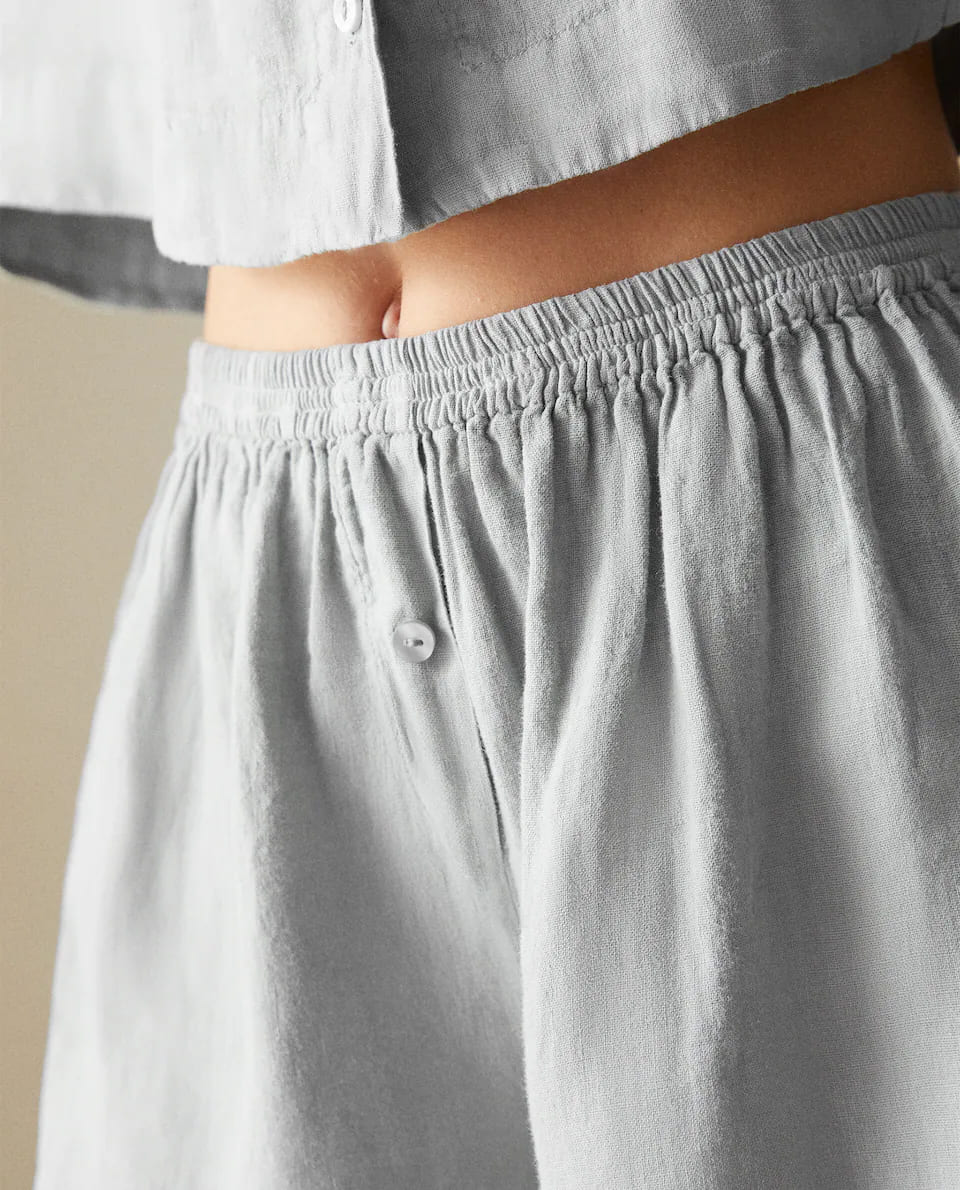 Also, complete your pajamas, and stay comfortable thanks to Zara Home, acquiring these Linen Shorts for only $49.90.