While Crocs gives everything to design original and striking models such as the Vera Bradley or the Furever Crush that have taken all sales in recent months, it also revives the most classic and popular models that never go out of style. Now with the All-Terrain that we have exhibited several times in Look At The Square (LATSQ) in its versions of Black Panther and Jurassic World, comes a model as classic and elegant as in its beginnings.
The catalog of the Californian store is the same everywhere in the United States, so this model can reach you easily. And to complete your 2023 collection and you already have Adidas sports boots or elegant sandals from Zara, comfort cannot be left aside with this original model.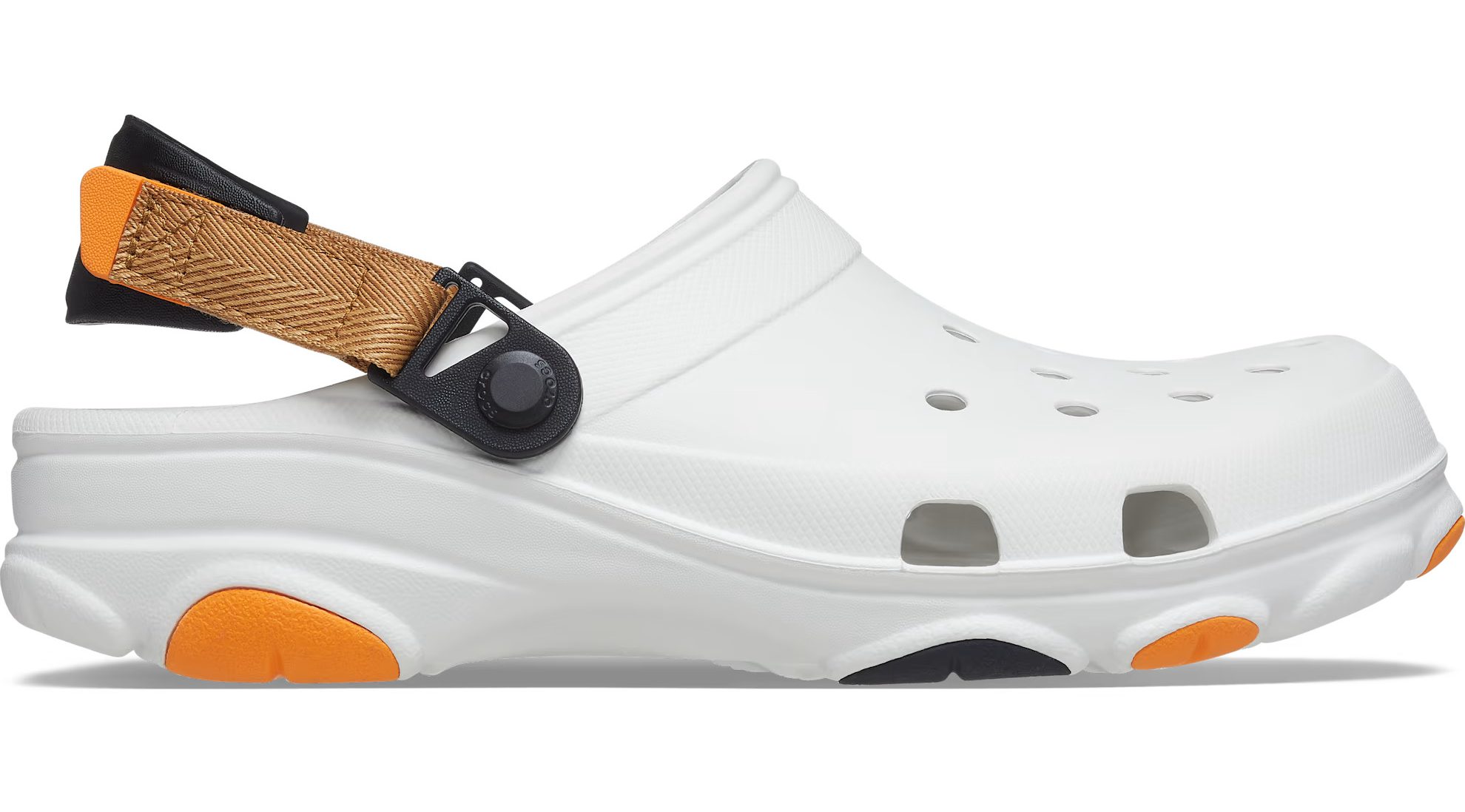 Crocs All-Terrain Clog
It is a shoe designed by Crocs for all kinds of activities both inside the home and outdoors. The All-Terrain Clog model adapts to all types of surfaces, with a comfortable and resistant structure. It allows your feet to perspire and stay cool, without disturbing the heel area or when walking.
And best of all, the Crocs All-Terrain Clog model is very easy to combine, in the different styles in which it is available. Its formal and minimalist design helps to fit naturally with all kinds of garments. Therefore, you will not have any problem when you want to leave your house with them on.
Essential design details
The sole is equipped with studs of great strength and traction. These provide support with improved tread.
In the upper part, they use a Croslite foam top that offers a pleasant sensation to the touch.
It has perspiration ports so that you do not accumulate moisture inside the clogs.
They have adjustable turbo heel straps that allow you to wear the clogs the way you prefer.
It is a flexible design footwear since you can customize it with Jibbitz charms from the Crocs catalog.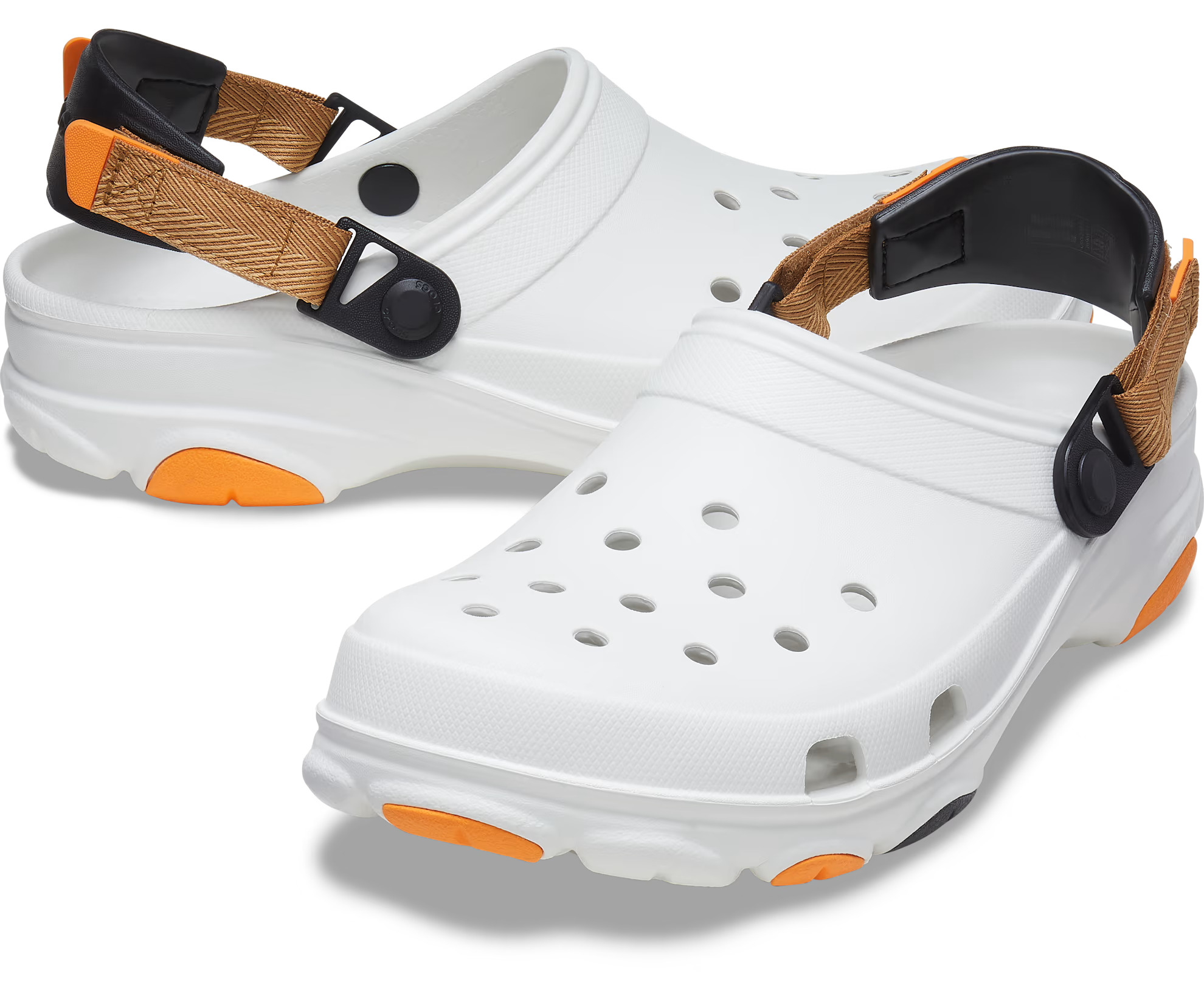 Crocs All-Terrain Clog Price
From the official Crocs website, you can order the All-Terrain Clog model with free shipping. This shoe is available for an affordable price of only $54.99.  It has a 90-day warranty, in case its structure is defective or comes with a factory defect. Therefore, you will be able to make a safe purchase.
Other All Terrain models that the public loves
On the Crocs website, you can find other All Terrain models to complement your collection of clogs and sandals. Among the most popular, we must highlight the following.
Crocs All-Terrain Flip
To be inside the house or go to the beach walking comfortably on your feet, the Crocs All-Terrain Flip model is perfect for you. Not only are they sturdy, but they're also customizable. They are available at a 50% discount. Therefore, its original price of $34.99 drops to $17.50.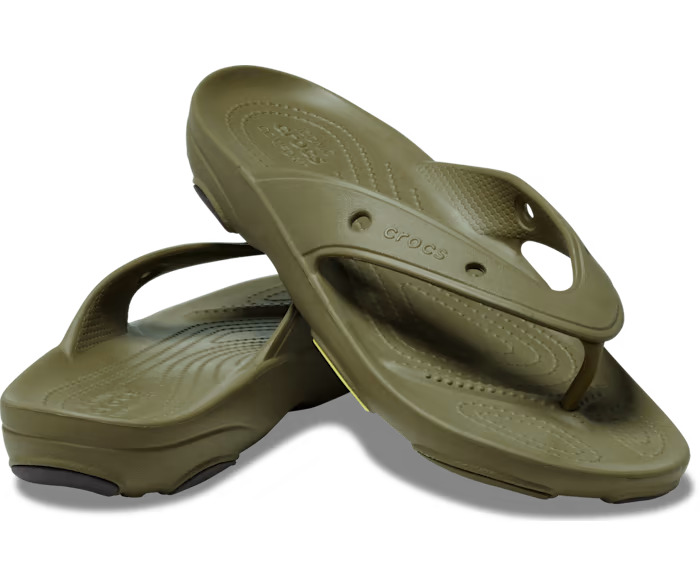 Important features
Lightweight structure.
Flexible composition.
Easy to clean.
Optimized traction and support soles.
Crocs All-Terrain Sandal
Another model that you may like from the Crocs catalog is the All-Terrain Sandal. They are of classical composition, with a style that serves
all kinds of occasions. And best of all, they are available at a 25% discount. As a result, they used to be worth $44.99 and now cost $33.74.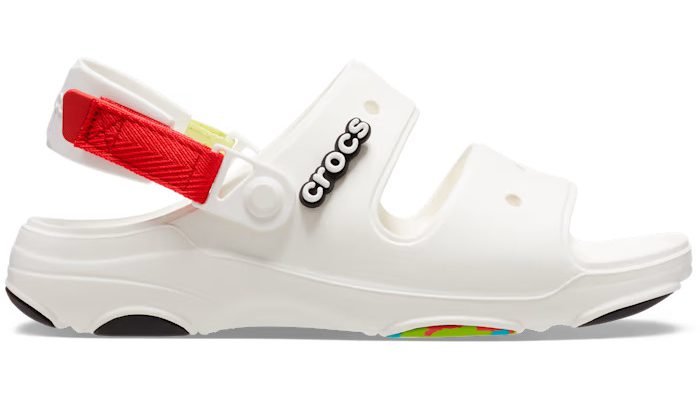 Main specifications
Double strip instep.
Adjustable heel straps.
Stud soles for better traction.
Croslite foam on top.
They can be customized with Jibbitz amulets from the catalog.