Beauty goes far beyond simply putting on makeup before you go out or taking care of your skin with moisturizers, and Sephora knows it. In addition, the beauty experts at Look At The Square (LATSQ) remind you that a good hair detox can do wonders for your body. Especially with your scalp, which usually gets dirtier than usual and suffers damage daily.
In the United States, trends are constantly changing, so you may want to change your hair color constantly. Heat, dyes, chemicals, and dirt are gradually mistreating your hair. And if you want to match the color of your hair with the outfits you find in Urban Outfitters or Zara, make sure you keep it healthy and well cared for.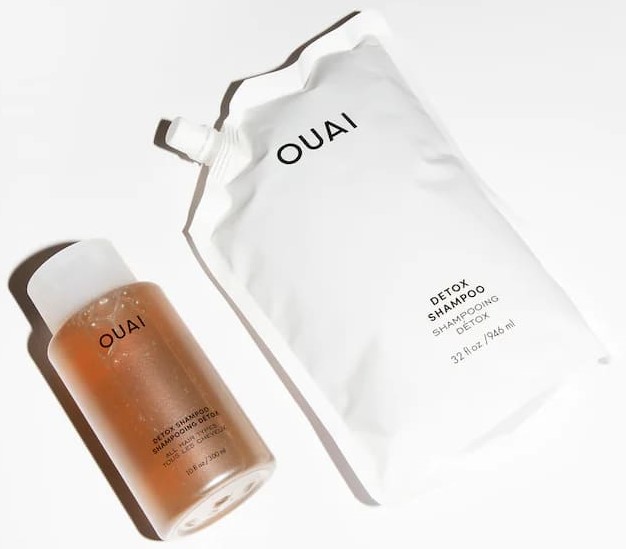 Sephora OUAI Shampoo Detox
To start effectively caring for your hair, you must learn how to wash it properly. With this OUAI Detox Shampoo that Sephora has for you, you reach deeper into the layers of the scalp to clean it thoroughly. Thanks to its ingredients, it applies a detoxifying effect that scrapes, eliminating dead cells, accumulated dirt, stuck dandruff, and chemical residues.
OUAI Detox Shampoo also supports scalp health, promoting hair growth and volume. It is suitable for straight, wavy, curly, and afro hair. In addition, it helps you fight especially excess oil, gives you back the shine you had lost and promotes the treatment of dry and scaly scalps.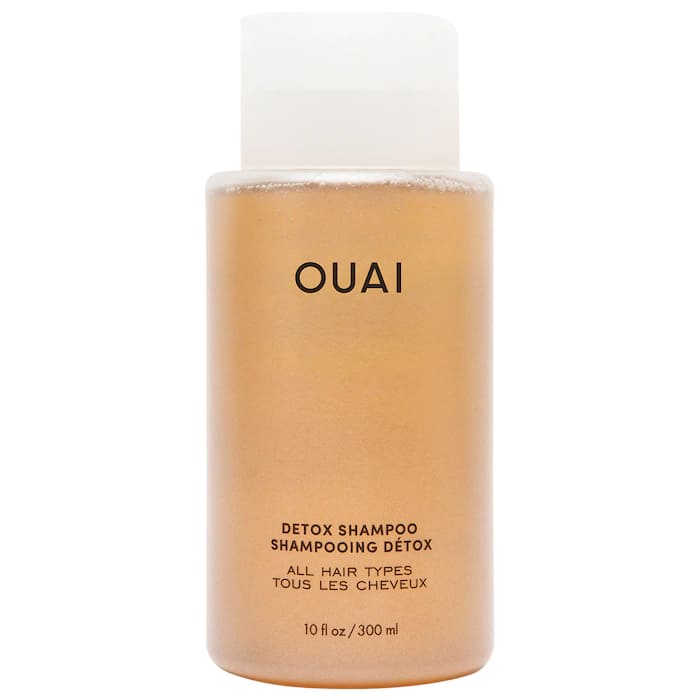 Another of its brilliant characteristics is that it helps eliminate hard water deposits and impurities in the skull that develop dandruff. In the same way, thanks to apple cider, vinegar helps exfoliate and remove scales, residues, and the accumulation of dirt. Finally, hydrolyzed keratin softens, smoothes or curls, and adds shine to your hair. You can have many benefits for as little as $30.00.
Instructions for use
The first thing is to detach your dry hair to loosen and release any accumulation of dirt. We recommend combing for several minutes because it helps promote growth.
Wet your hair thoroughly and then remove excess water.
Pour a prudent amount of OUAI Detox Shampoo into the palm of your hand and rub until you get a foam.
Apply directly to the scalp, giving gentle massages that will increase in intensity within minutes.
Then, go down and finish cleaning the rest of your hair. Besides, if necessary, apply a little more product.
Leave on for 5 minutes, rinse with plenty of water and apply a moisturizing mask.
Sephora OUAI Cleansing Scalp & Body Sugar Scrub
A great way to finish your hair detox is by using this OUAI Cleansing Scalp & Body Sugar Scrub. Which, in addition, is excellent for exfoliating and removing dead cells from the rest of your body. What is most striking about this product is that it cares for and does not damage the color of dyed hair.
And in the same way, it finishes exfoliating and removing the accumulated scalp products to soften and nourish. Thanks to the sugar crystals, it offers a gentle exfoliation that favors microcirculation. It is important not to exert too much force when massaging and not to irritate the scalp.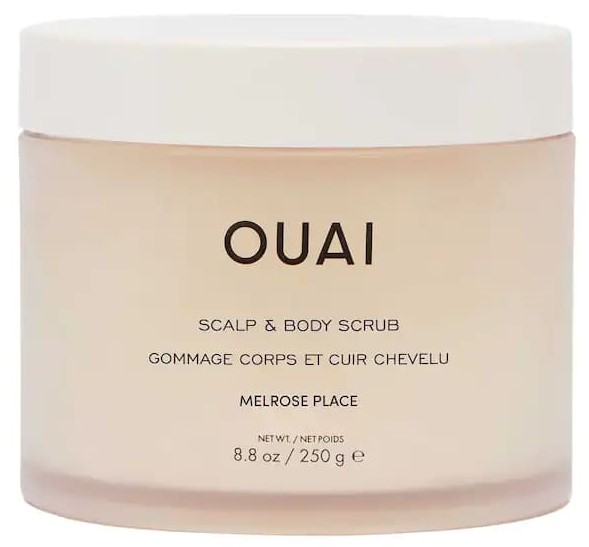 On the other hand, thanks to panthenol and glycerin help to promote the hydration of the skin. Say goodbye to your dull and brittle hair, and say hello to strengthened hair, full of life and shine. And finally, coconut oil helps nourish the scalp and the entire body.
If you decide to use it to exfoliate the rest of your body, you will have smooth skin with a unified tone. The impurities will come out independently, decreasing the risk of developing black or whiteheads. All these benefits can be obtained for only $30.00.