Adidas never stops in its task of bringing the best models of sneakers to lovers of sports and casual fashion. And being one of the best-selling brands in the United States, it never hurts to put a model like the 4DFWD 2 under the magnifying glass, which stands out for having a very peculiar design, with a sole designed to give you that boost you always need.
And recently at Look At The Square (LATSQ) we have realized that with the constant pressure from Skechers and Nike, the German brand has taken on the task of taking its models a step further. Like the Ultraboost, and the NMD_R1, that not only stand out for their style, but for the ability to adapt to any situation you need.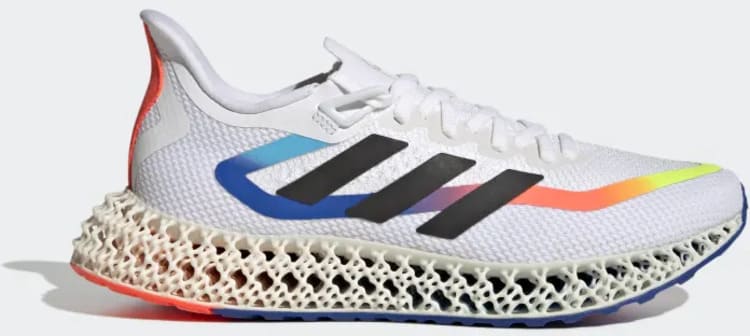 Adidas 4DFWD 2 Running Shoes
So that you do not get out of your training routine this Christmas, the new Adidas shoes will help you stay in shape. The 4DFWD 2 Running Shoes model is an innovative shoe that has a special design for running and physical activities.  And best of all, they serve on all types of surfaces.
Because of the way it is made, the 4DFWD 2 Running Shoes model is one of the most popular in the Adidas catalog. Not only will it allow you to train, but you can also use them for casual activities. You will feel comfortable at all times, without losing mobility in your feet. Without a doubt, they are shoes of the highest quality.
Design details that make it so special
Design with lace closure so that you adjust them in the way you feel most comfortable.
They use a mixture of technical mesh and Adidas PRIMEKNIT+ on top that allows air to pass to the feet.
Its structure features a sock-style fit to keep the feet warm and moisture-free, without reducing perspiration.
They have a 3D-printed 4DFWD midsole that optimizes movement to prevent muscle injuries.
The Continental rubber sole adapts to smooth and wet surfaces so you always get your best performance.
It is a shoe made with more than 50% recycled and ecological materials to eliminate damage to the environment.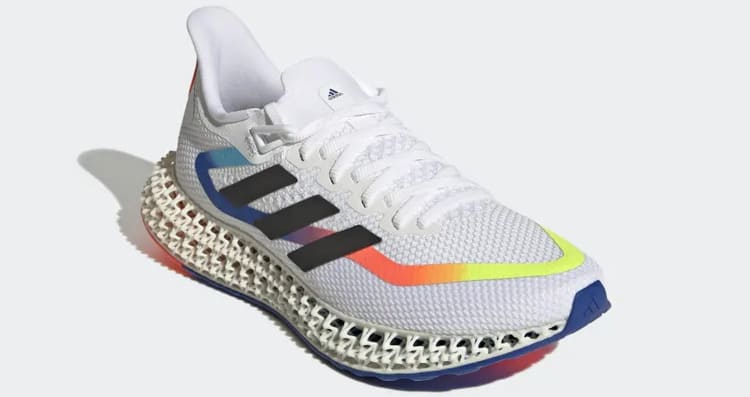 Main qualities
They are shoes that allow you to walk without suffering blows on the pavement.
They reduce the force used on the feet when braking dry.
The energy of the impact when walking transforms it to move more freely.
They are smooth transition and help optimize energies when walking and running long distances.
This model of sports boots are the winners of the award for the best running shoes of Tech Magazine.
Clean them this way
With a screwdriver or a spatula removes the dirt accumulated on the sole by running. You can also hit the soles between them.
Mix mild laundry detergent with warm water to clean the top. Use a clean towel to clean more efficiently.
Then, wet another cloth with warm water to remove the soap and foam from the detergent.
Put the laces and insoles in a pillowcase. Now put them in the washing machine in a cold and delicate cycle.
Dry boots indoors, without using a hairdryer.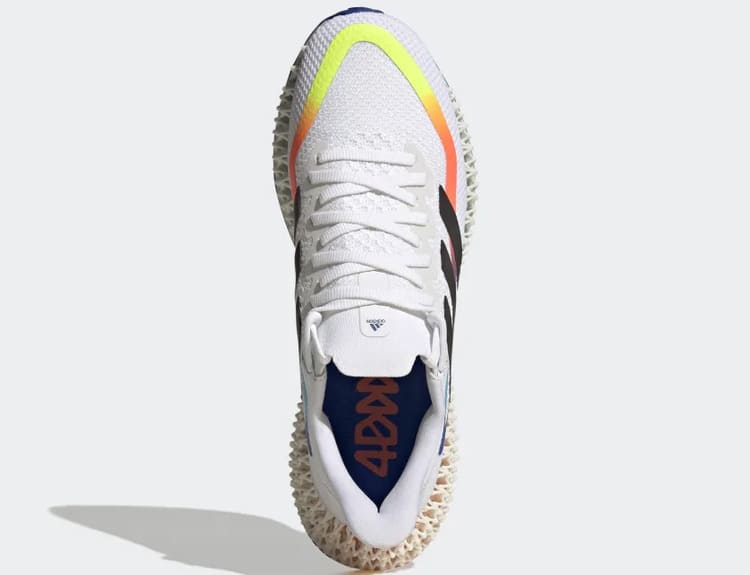 Adidas 4DFWD 2 Running Shoe Price
It is important to note that the Adidas 4DFWD 2 Running Shoes model is currently available at a discounted price. Its original value is $200, but now you can buy it for half its cost. That is, you only have to pay $100. In addition, you have the option to make installment payments with Afterpay, Affirm and Klarna.