You don't have to limit your personal care options if you don't want to. Some are faster and more effective than others, and a product that works perfectly for your best friend may not work for you the same way. That's why Sephora is responsible for including in its catalog options such as Vegamour GRO Dry Shampoo for Thinning Hair, which is ideal for those moments of trouble.
The beauty experts at Look At The Square (LATSQ) talk a lot about the benefits of dry shampoo. And seeing the details will help you know why it is so popular in the United States and why more and more stores like Amazon, Macy's or Target choose to include it in their catalogs.  Let's look at it further: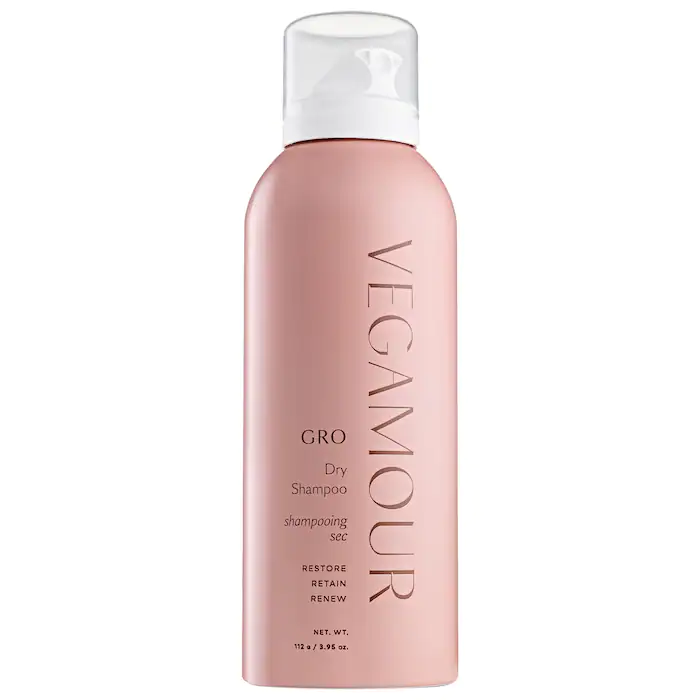 Sephora Vegamour GRO Dry Shampoo for Thinning Hair
Sephora's catalog is so extensive that you can find incredible personal care options like Vegamour GRO Dry Shampoo for Thinning Hair. That goes beyond the simple options given to you by many conventional shampoo stores that end up mistreating your hair. On this occasion, a dry shampoo can be your ally to keep your hair healthier and cleaner for much longer.
Benefits of Vegamour dry shampoo from Sephora
Say goodbye to grease which doesn't necessarily have to mean your hair is dirty. After a long day or the next morning, keep your scalp looking like new by quickly using Vegamour GRO Dry Shampoo for Thinning Hair.
Thanks to the fact that it is a shampoo spray, you give much more volume to your hair to improve texture. And if you want to mold your hair at your whim to shape it more quickly, you can do it with dry shampoo.
It helps you create different looks, avoid rebellious strands, frizz and all kinds of inconveniences with your hair.
It removes dirt from deep into your scalp and prevents pores from getting dirty.
Finally, remove the extra shine in your hair with a single pass of your new Vegamour GRO Dry Shampoo for Thinning Hair to make it look much healthier and cleaner.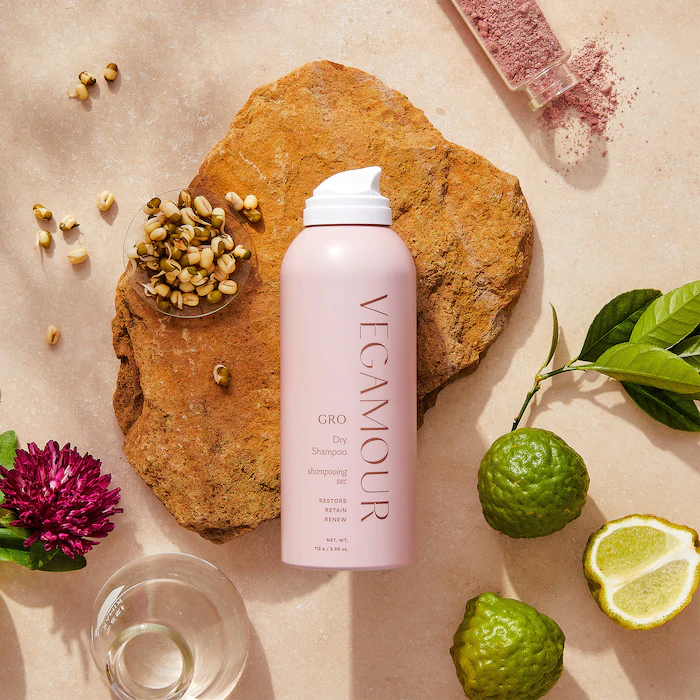 Featured ingredients that will work wonders
Organic rice starch: helps absorb excess dirt, grease and sweat.
Red clover/mung bean: shown to help prevent key causes of hair loss (IGF1, BMP4).
Suitable for all hair types
Unlike other types of shampoo, this Sephora product can be used by all types of people. It does not matter if your hair is thin, medium or thick, you will always have the assurance that you can use it without any inconvenience. On the other hand, it helps strengthen thinner hair by increasing the thickness of the strands and making it stronger and more resistant.
Using it is extremely simple
Finally, take advantage of the fact that this shampoo is very easy to apply. You just have to shake it well to activate the components. Then, hold it four to six inches away from your hair and spray directly onto the roots. Unlike conventional shampoos in which you need water, you should not apply it on the tips, only on the roots. Now, massage your scalp until the product absorbs all the dirt and you see how your hair is less shiny and with a much cleaner appearance.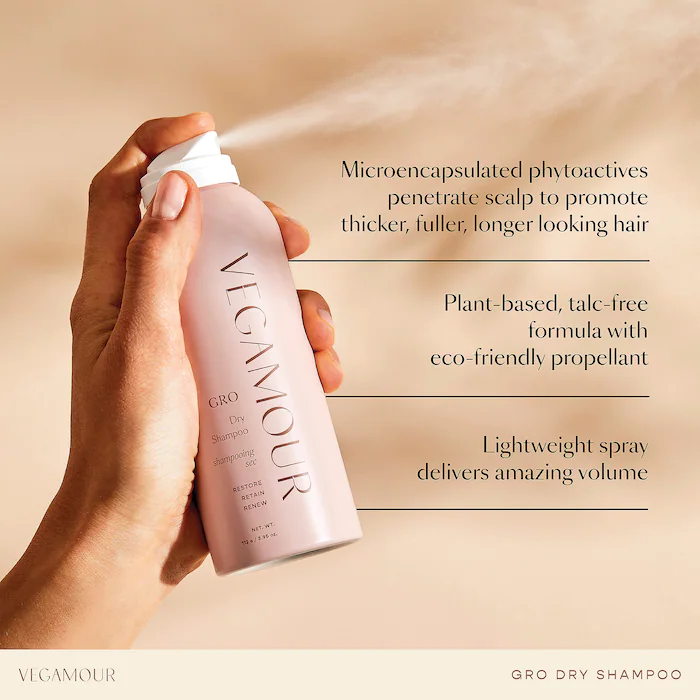 Sephora Vegamour GRO Dry Shampoo for Thinning Hair Price
If you want to do wonders with your hair, and you have liked all the advantages that this product Vegamour GRO Dry Shampoo for Thinning Hair Price can give you, you can obtain it for a comfortable price of $36.00.