Christmas is the best excuse to fill our outfits with color, striking images, and Christmas motifs that serve us all with joy and hope. Did you know that Crocs releases more and better designs every year so that you don't have to repeat the identical shoe next year? And obviously, we at Look At The Square (LATSQ) love what's new, and we know you do too.
The Christmas bells will soon ring, and you and your family cannot do without comfort and color. And since the streets will be filled with white snow, the best way to be in tune is to have this white model on your feet and the cute Christmas Jibbitz, especially if you combine it with Zara's coats, which will make you look elegant at all times.
Crocs Winter Wonderland Pack
A shoe that will blow your mind, these crocs have padded interiors and a unique design. Besides, it is an excellent option for Christmas, and if you already have a Crocs shoe, you can buy the stickers and combine your favorite stickers with taking your personalized Crocs wherever you want.
We know winter is coming, and there's nothing better than staying warm in style with this Winter Wonderland Package. The package consists of an all-white classic Crocs shoe, and the stickers are sold separately. Available for men's, women's, and children's sizes.
Personalized combinations with your Crocs
What this Crocs product allows you to do is to customize your footwear as you like, having the possibility of buying only the interchangeable stickers or buying the complete package.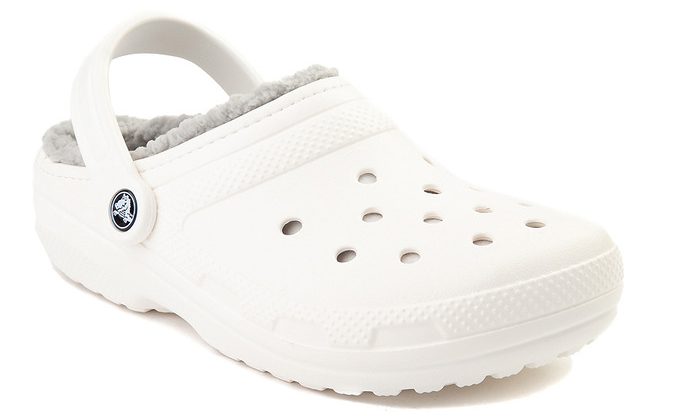 Combining this way these stickers with others that you may previously have. The beautiful prints will give you a characteristic Christmas touch. Instead of opting for traditional crocs of a single color, you can always look with a different style as if they were laces in conventional slippers. It's up to each consumer to decide the type and how many stickers to use.
13 Christmas Stickers in the Winter Wonderland Pack
If you want a more relaxed, more Christmassy outfit in combination with the best quality, you have the opportunity to purchase the Crocs Winter Wonderland Pack with 13 different stickers. Each has a Christmas theme, from a penguin, a polar bear, an igloo, a snow car, snow crystals, a snowman, and more.
Imagine going to work in comfort and being the one who steals the show or spreads a few smiles with the decorations on your crocs. This pack contains many more stickers than others from Crocs, so consider if this is a good deal for you.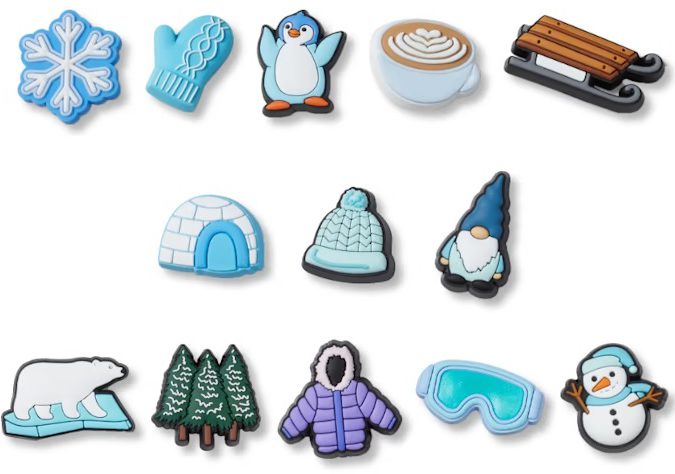 Crocs Winter Wonderland Pack Price
The pack with all the stickers costs $40, but you can purchase it through an installment payment. More specifically, four installments of $10 thanks to Afterpay services. If you want the complete Winter Wonderland package, the white snow Crocs cost $50, meaning the whole set with the stickers would cost about $90.
The offer is for a limited time and is subject to last-minute changes, and complete shipping information is available through shipping support. The total is determined after discounts are applied and do not include applicable taxes. This offer is for complete shipping information.