At Look At The Square (LATSQ) being great lovers of technology, we know how frustrating it can be to play a new video game you've waited for years, with a computer that doesn't meet your expectations.
But, for all the inveterate gamers in the world, Walmart has a laptop so compact and powerful, it will make you fall on your back.  Amazon and Best Buy set their sights on it because it will surely be your favorite option this season. Graphics that will leave you amazed, a high refresh rate, and a capacity so that you can demand much more from it.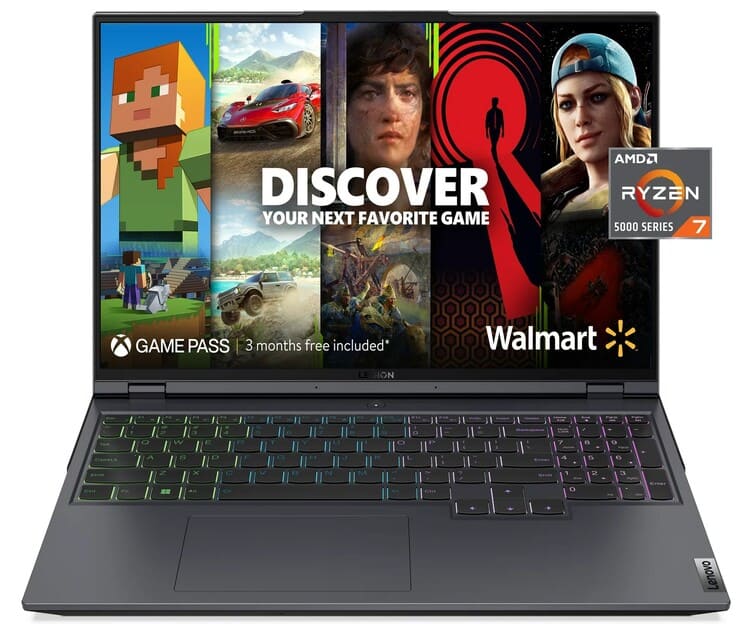 Walmart Lenovo Legion 5 Pro
It is a gaming laptop of compact size, ultra-thin screen, and gray housing. At first glance, it is a simple design, but elegant. The Lenovo Legion 5 Pro model is durable and resistant since it adapts to different environments and can withstand both shocks and minor impacts. In this way, it will serve you to play for many years.
However, it is necessary to mention that this laptop is professional performance. Therefore, it is a versatile device that adapts to many activities, apart from the latest generation of games. Then, you can also use it to work and study anywhere, since it has excellent autonomy.
In general, Walmart's Lenovo Legion 5 Pro model has very good performance. To determine its capacity and the limits it has, you have to know all its hardware and software components. Next, we will mention the most important.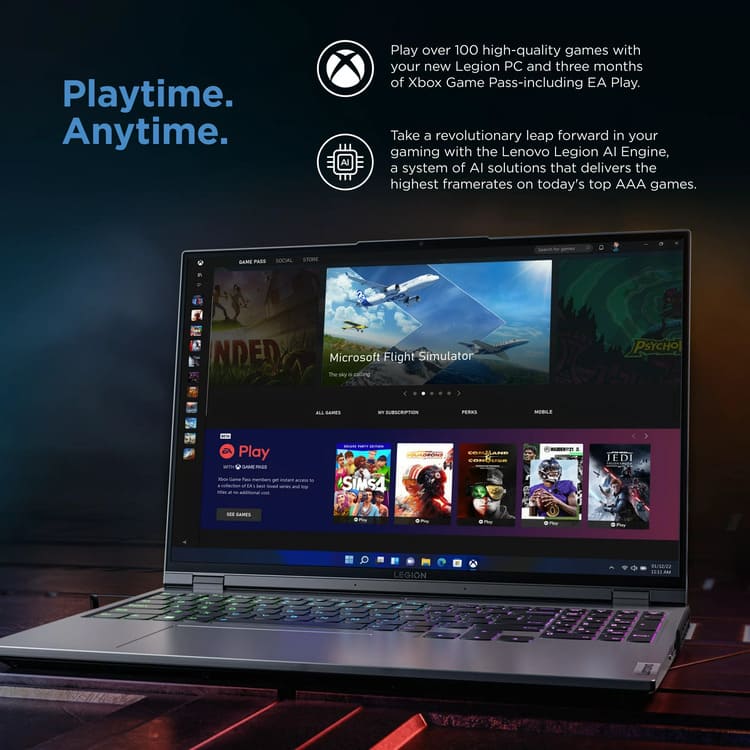 Operating system
Unlike other laptops in Walmart's catalog, the Lenovo Legion 5 Pro model already comes with a factory-installed operating system. This device has Windows 11 Home and is complemented with the Office software package. This way you can save a lot of time in the installation and configuration of a new OS.
Processor
To make sure it works with any high-requirement program, this laptop features an AMD Ryzen 7 5800H processor. It is one of the most recent and efficient models on the market. Work efficiently and quietly, so you can play or work with peace of mind on your laptop.
Video card
The processor it has complements perfectly the integrated graphics card that the laptop has. This is an NVIDIA GeForce RTX 3070 that helps games play naturally. It operates at optimal speeds of 4, with a Legion AI engine and a Legion Cold front 3.0 thermal system.
In this way, you can eliminate the most annoying inconveniences with the presentation of the graphics. So, you can improve your performance when playing.
RAM
This Lenovo laptop model has a powerful RAM of 16GB DDR4 3200MHz. Taking into account that the standard is 8 GB, with the capacity it has you will not have problems when playing. In addition, it is a fundamental component so that the laptop does not present errors when using several programs at the same time.
Hard disk
As for the internal storage of the laptop, it is a model that has a 512 GB TLC NVMe SSD hard drive. It is a good capacity to store games, files, and all kinds of documents. Especially since you can complement it with Microsoft's virtual cloud.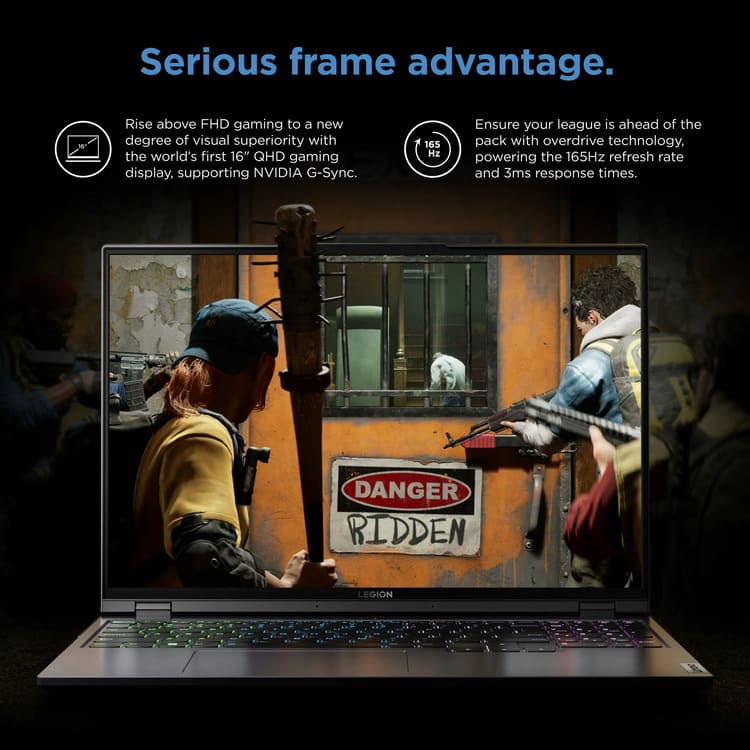 Other features
16-inch LED screen, 165 Hz, and QHD resolution.
2-hours battery life.
Webcam and built-in microphone.
2×2 W speakers
Dimensions of 10.41 x 14.02 x 1.07 inches.
Walmart Lenovo Legion 5 Pro Price
This Lenovo laptop is priced at $1,269.00 and Walmart has funded payment options through Affirm services. So you can buy it in installments of $65 per month.