Dress like a tennis world champion with the new sportswear designed by Serena Williams, available at the official Nike store. In this way, you will be able to put together the training clothes that will give you greater motivation and push when giving that last effort.
World-renowned, multiple-time US Open winner, Serena Williams has teamed up with Nike. And this has resulted in sportswear that you won't find at Adidas or Puma. That's why at Look At The Square (LATS) we've handpicked the freshest and most exciting outfits for you to wear and train like a pro.
Serena Williams Design Crew Women's Half-Zip T-Shirt
From meeting up with friends to training and attacking the net, the Serena Williams Women's Half Zip T-Shirt is as versatile as it is comfortable. You won't know the difference between fashion and function in this piece of sportswear.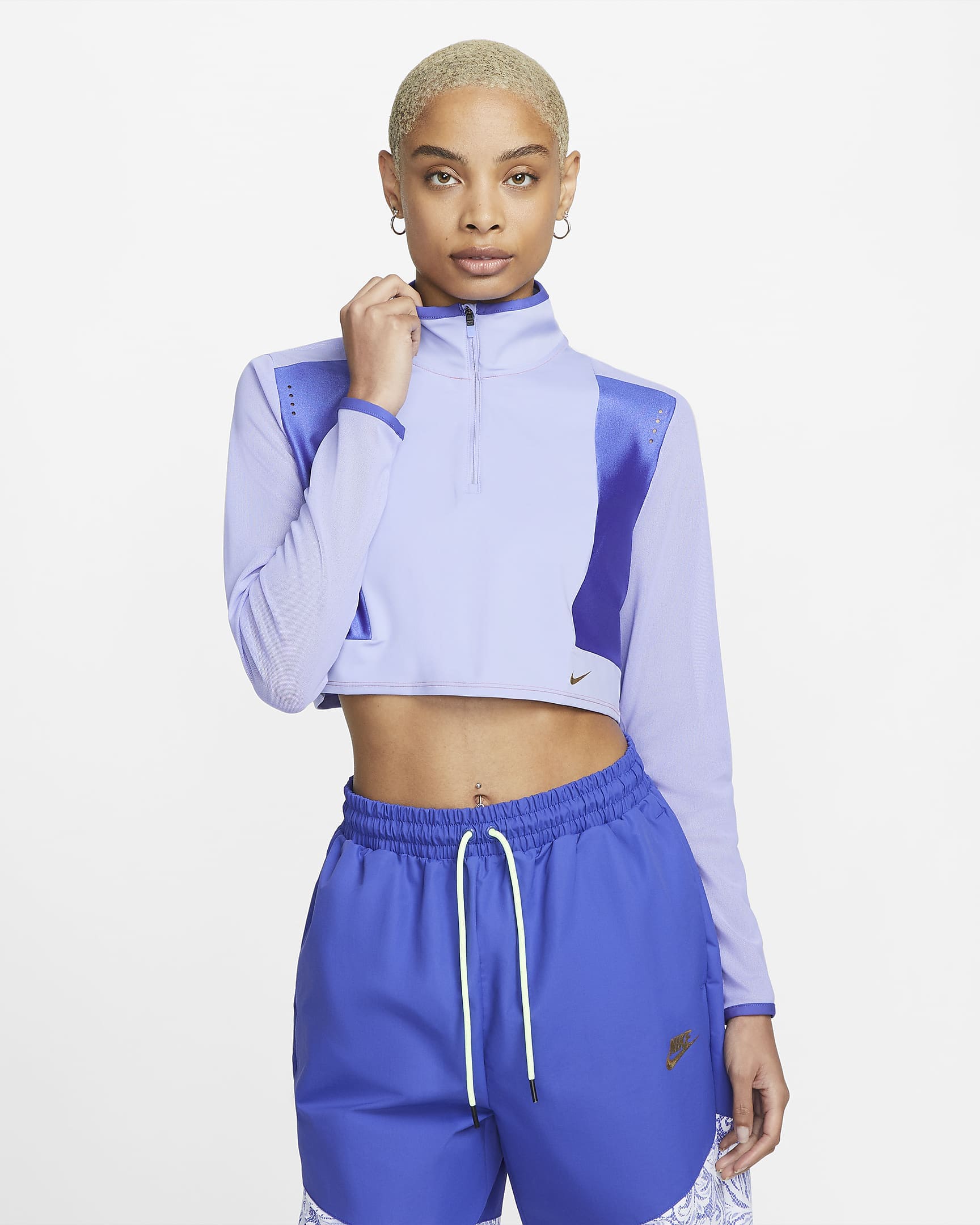 Characteristic
Made of: -Body: 83% polyester, 17% spandex. –Mesh: 81% polyester, 19% spandex.
Mesh sleeves.
Half-zip design.
Printed Swoosh logo.
Printed ribbon on the neck.
Due to its light fabric, sweat will not be a bother, thanks to the fact that it maintains breathability and comfort. Likewise, it is completely soft and elastic, so that it molds to you and you can move freely on the court or on the street. Its price is $75.00.
Serena Williams Design Crew Women's Woven Pants
Complement the previous garment, to create an amazing outfit that you can wear on any occasion. These woven pants give you looseness so you can unfold naturally everywhere.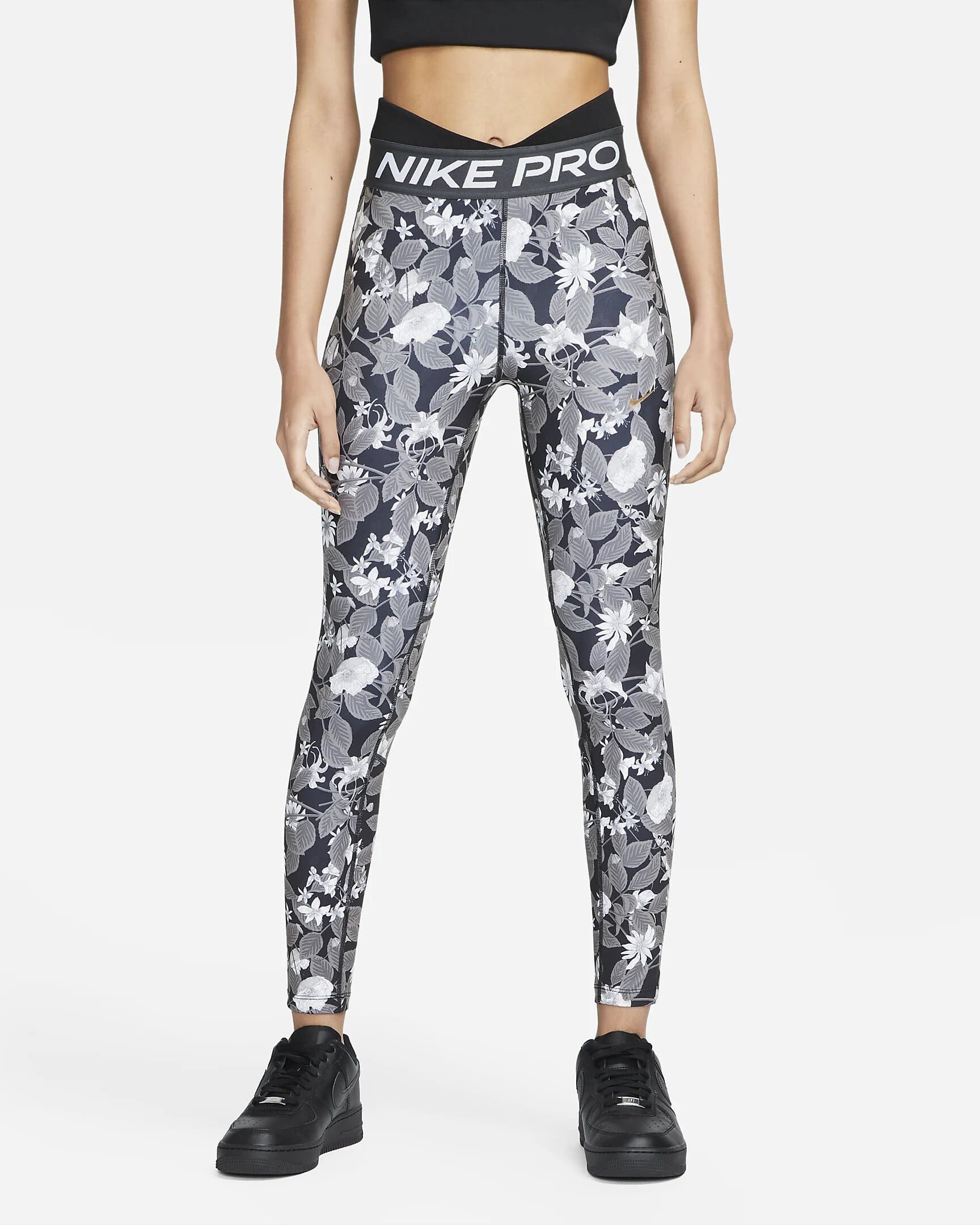 Characteristic
100% nylon.
Elastic waist and drawstring.
Ankle closures.
Printed Futura logo.
Woven to knit label.
That said the Woven Pants give you softness with a flawless look of great comfort. It also has a wide design on the hips and thighs, which fit the leg making the footwear you wear shine. They have a cost of $85.00.
Nike Serena Williams Design Crew Women's Woven Jacket
French fashion is Serena's favorite, which is why this jacket features floral prints and French lace designs. You will have all the freshness and ease of use with its layers that keep you comfortable at all times; it's not for nothing that Serena is the champion of 23 Grand Slam titles.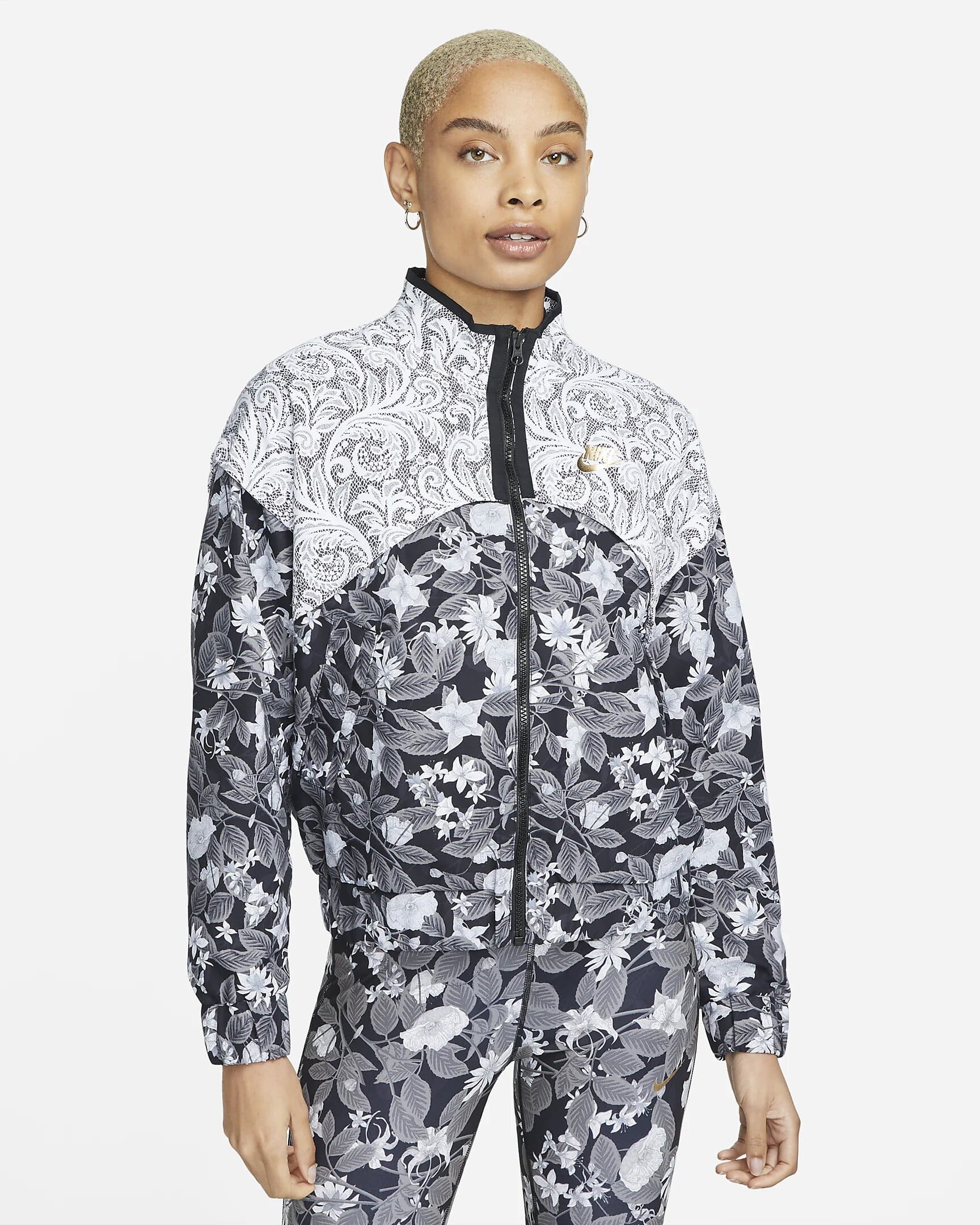 Characteristic
Made of: Body: 100% nylon, Lining: 100% polyester.
Elastic cuffs.
Futura logo in gold foil.
Mesh lining.
In the same way, its wide finish maintains looseness in the body, sleeves, and shoulders. Every detail of Serena's collection is approved by her, so you'll have the seal of a champion. Get this jacket for only $115.00.
Nike Serena Williams Design Crew Women's Crossover Tights
The botanical print is Serena's favorite, allowing you to look bold, bright, and beautiful in these soft and stretchy leggings. That way you will have higher yields thanks to its favorable characteristics for training.
Characteristic
Made of: 83% polyester, 17% spandex.
Knitted fabric.
Elastic and sweat-absorbent design.
Therefore, you will be able to wear these crossover tights on any occasion and always have a comfortable feeling. Likewise, its elastic waistband plus ribbed fabric material gives you a style with additional coverage and support at all times. Its price is $95.
Nike Price and Shipping
For customers affiliated with the Nike club, non-urgent shipping is free, while it costs $7 for guests. The same goes for standard shipping for members, while for guests it costs $8. For expedited and express shipping the price is $20 and $30, respectively, with a $10 member discount.
You can also choose to pick up the order at the store or at a delivery point; availability should be checked.