When training ground, good footwear it's important to avoid any type of injury and help you to reach your full potential, these Nike Metcon are ideal for that. Few sports shoes ensure optimal performance in any of the disciplines you practice.
However, the Nike Metcon line is designed with all the needs of professional athletes in mind, as well as beginners. They are the most desired and used for those who practice crossfit. Available for the United States and the rest of the world, you will find these sports boots for both men and women in the official Nike store; as a rule, they will be rare at Amazon and Walmart. From Look At The Square (LATSQ) we have selected those designs that we have found most beautiful
Nike Metcon 8 Women's Training Shoes
Have support that adapts to your foot in the Nike Metcon 8 for women. These have Nike React Foam which creates a comfortable and cushioned base. Its sticky rubber adjusts to your arch in the most intense workouts, giving you traction and balance on wooden floors and asphalt.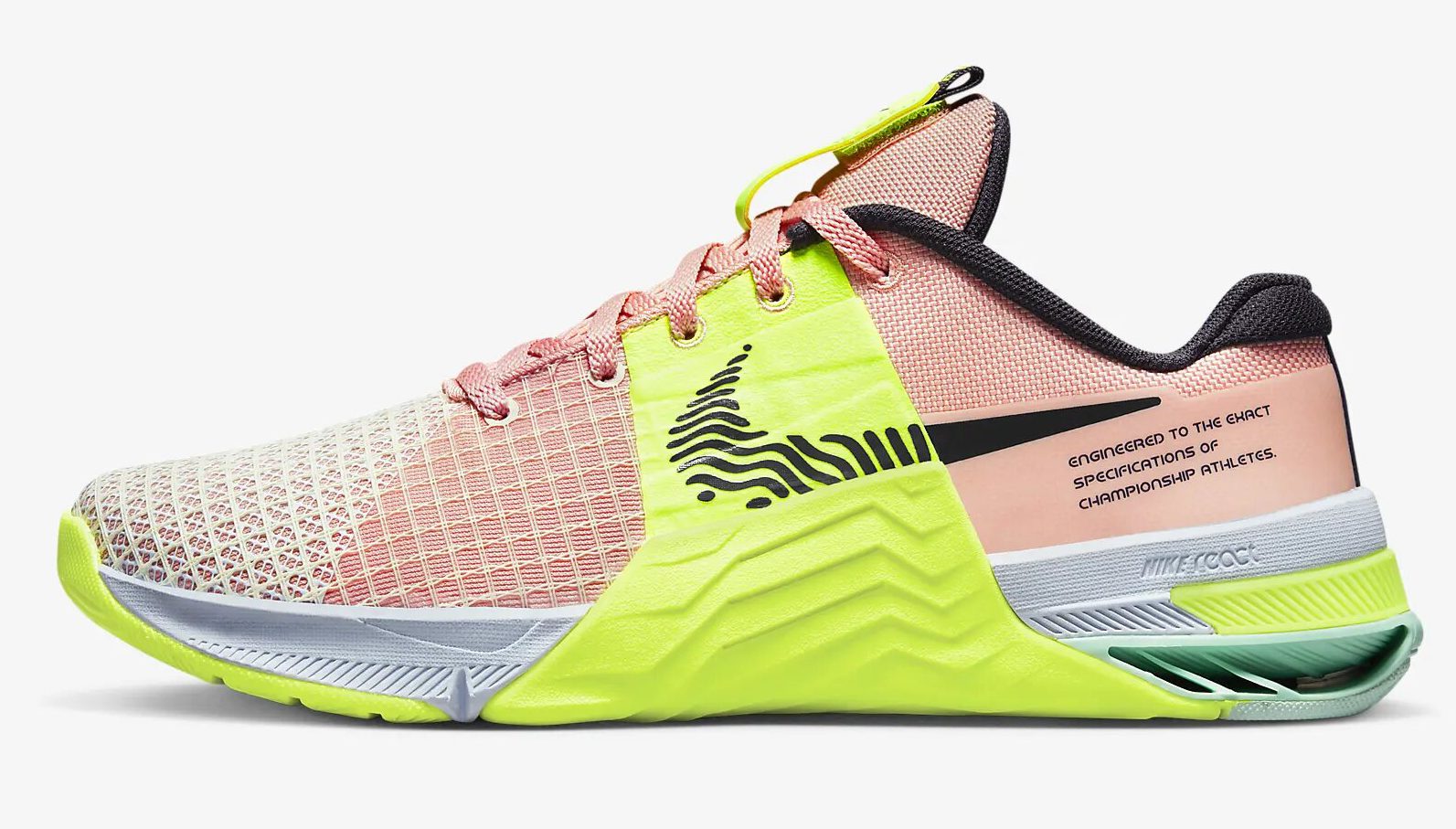 Likewise, its flat and wide heel ensures solidity when lifting weights, distributing the weight from edge to edge. The sports shoes come in different colors in their characteristic design; its mesh upper part guarantees greater breathability. They are priced at $130 and you can pick them up at your nearest store with free pickup.
Nike Metcon 8 Men's Training Shoes
Use them to run, climb, lift weights or practice any exercise; the Metcon 8 for men has a lighter, sweatier upper. Also with its Nike React Foam, you will have the best balance when pushing yourself in the lifts, since it adjusts to the base of your foot.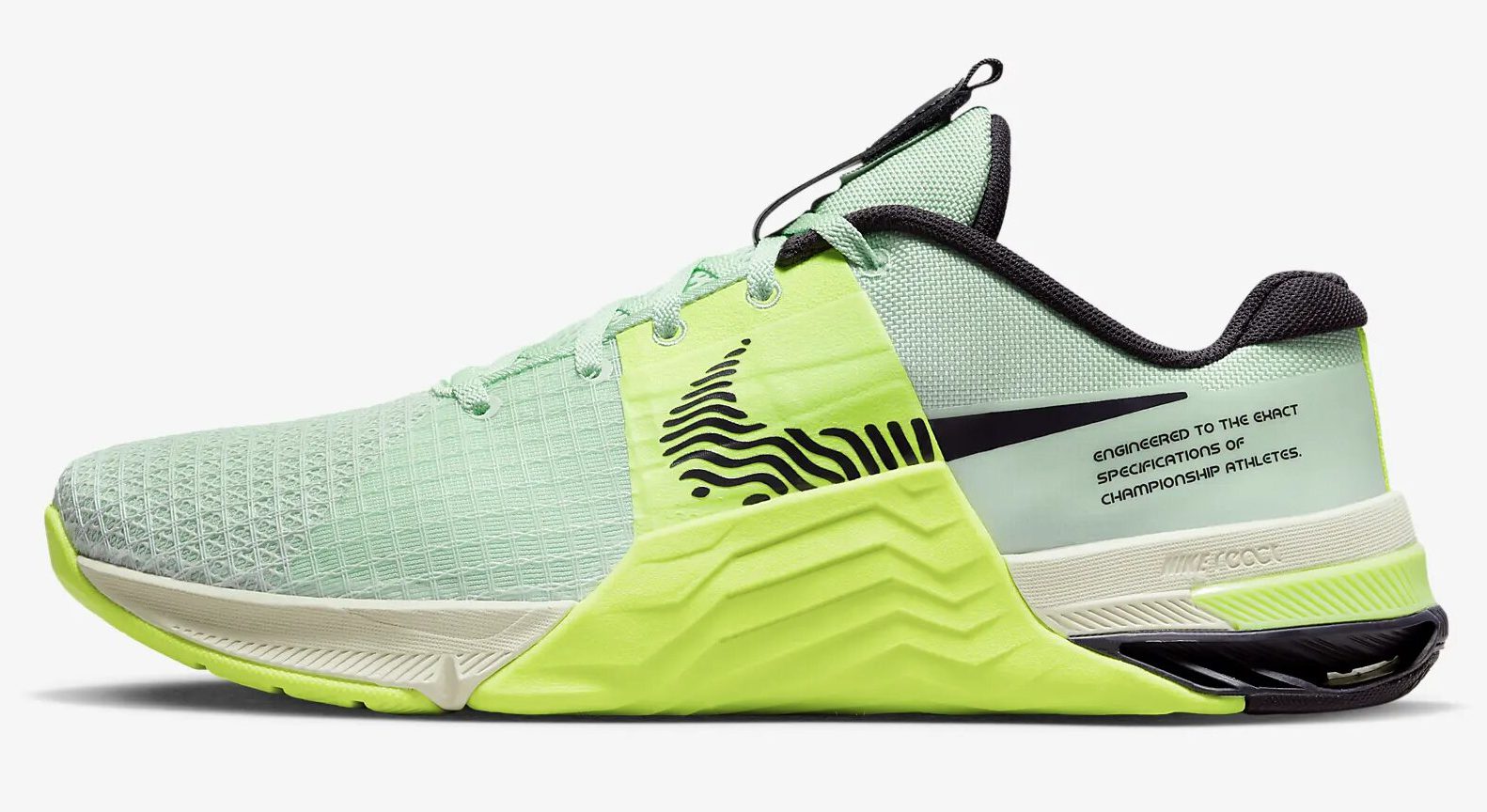 Its have a wide sole that helps you distribute the force evenly, giving you the firmness you need to avoid any type of injury when lifting weights. The sports shoes have a classic Metcon design with a diverse range of colors, so you can combine them with your training clothes. Its price is $130, and you can pick it up directly at the official store.
Metcon 7 AMP training shoes DH3382-504
Made of resistant and flexible materials, the Metcon 7 AMP are unisex boots that can favor you when exercising. Its heel is smooth and vast, so it favors you when performing a lift without a guide. They also have Nike React foam that softens the impact on the ball of your foot.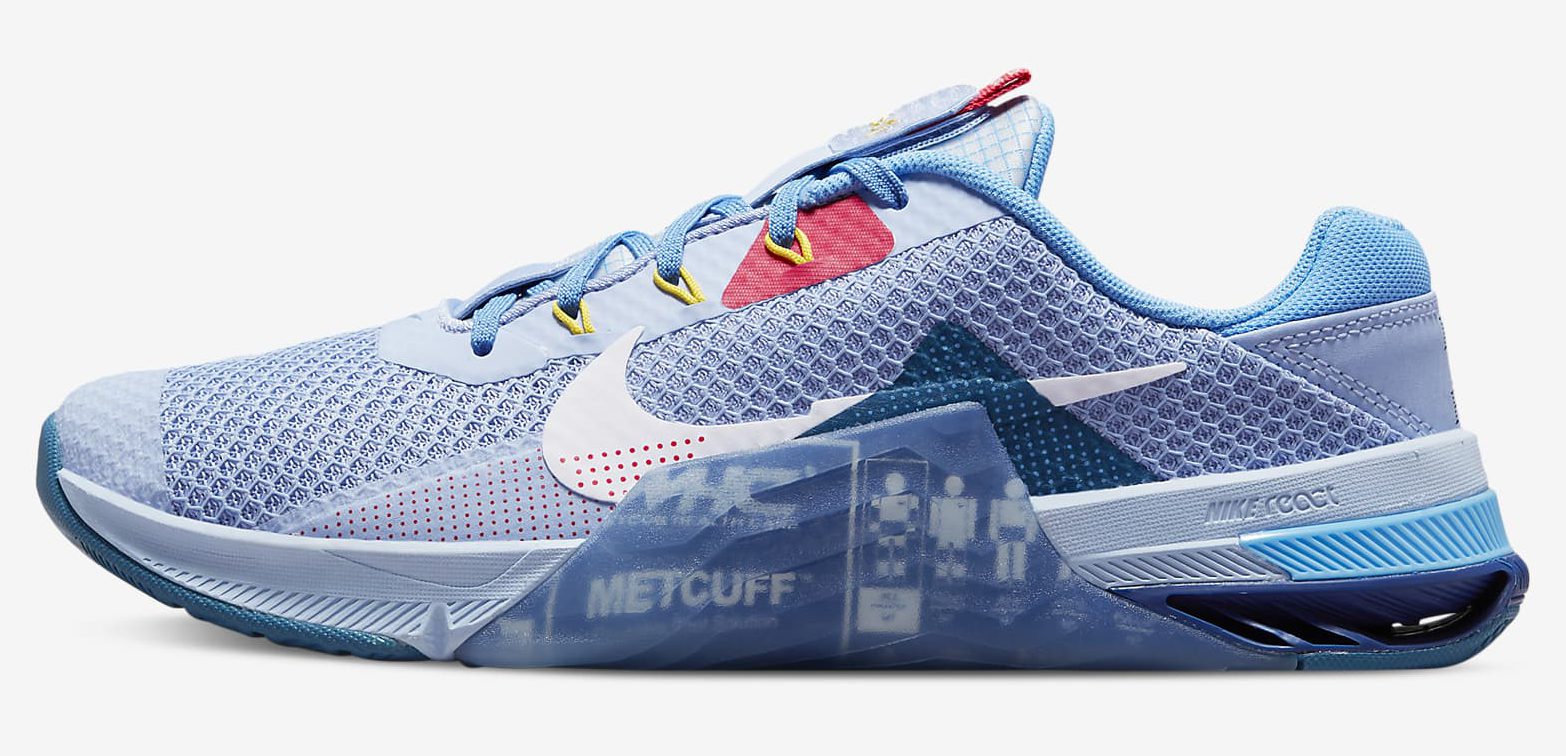 In addition, its rubber wraps around the arch of the base, adjusting to it and giving you a grip in the most intense disciplines. With its rubber sole, you will have better drag when running or climbing. They are priced at $119.97 and can be picked up at the store for free.
Metcon 7 AMP training shoes DM0259-900
For the most seasoned athletes, the Metcon 7 AMP is the solution to imbalance problems when practicing weightlifting. Its specialized design avoids bad movements at all costs, in addition to keeping the feet well attached to the floor. Whether on wooden, grass, or asphalt floors, its grip is superior thanks to its rubber sole.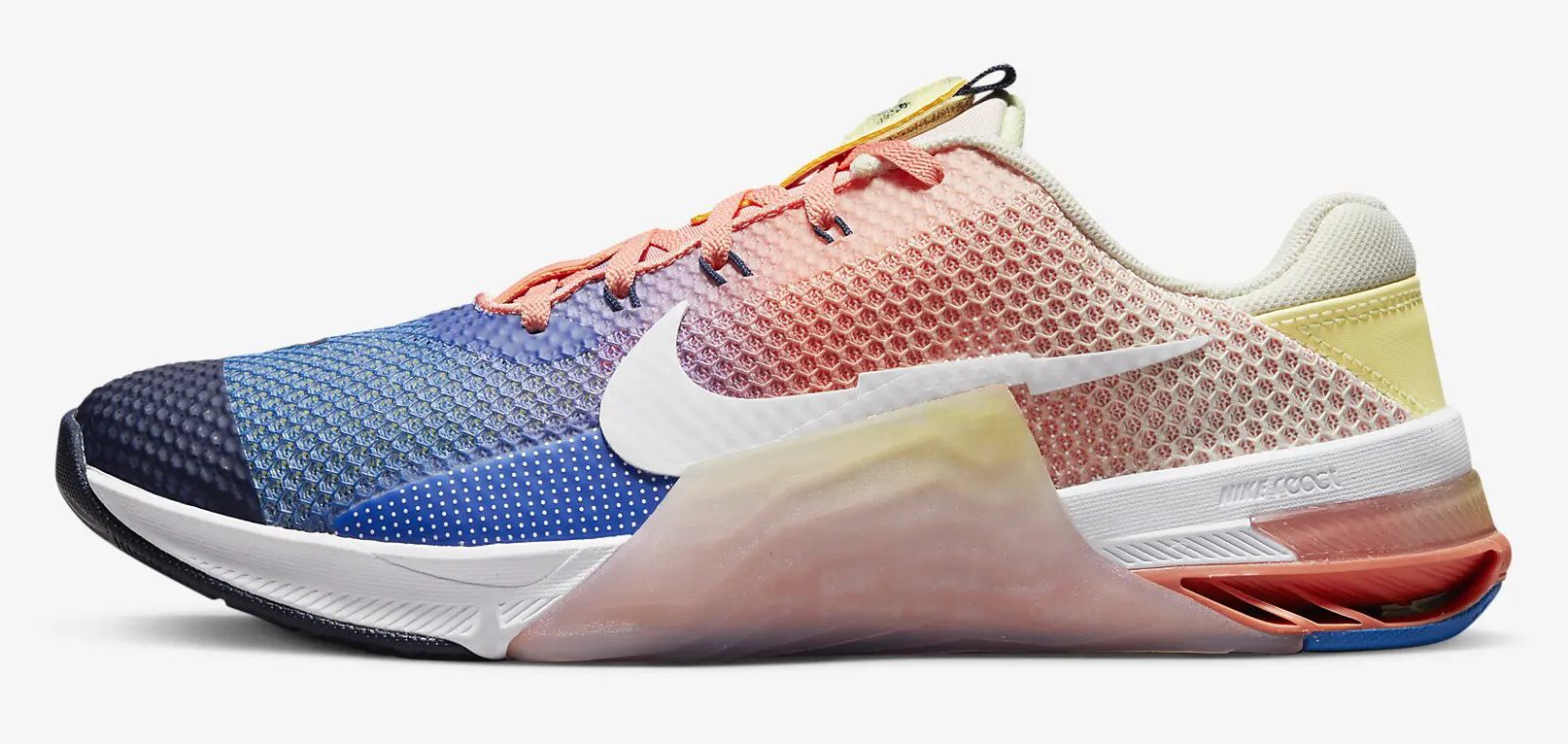 In addition, with the React foam, the base of your lifts is firmer and safer. And not only that, but it is also light and bends easily without causing damage to the model. This gives you increased performance in high-impact sports. It costs $119.97 thanks to the 14% discount currently.
Shipping
You can choose to receive them at home for free by being part of the Nike club. Otherwise, the costs vary according to your location. Picking it up at the store is free; availability should be checked.