Renewing your collection of sports boots allows you to stay fashionable with the trends of the United States. It helps to be comfortable while walking and to have more shoe options to match your clothes. For that reason, you will love the new Nike shoes; they have a unique design and a structure of the highest possible quality.
We at Look At The Square (LATSQ) love sports stores like Adidas and Skechers, but Nike has stolen our hearts this time. And so that you have comfort, durability, and resistance when walking, running, or climbing a mountain, we bring you these fantastic models. Go to work, exercise, or be in your day-to-day with Nike.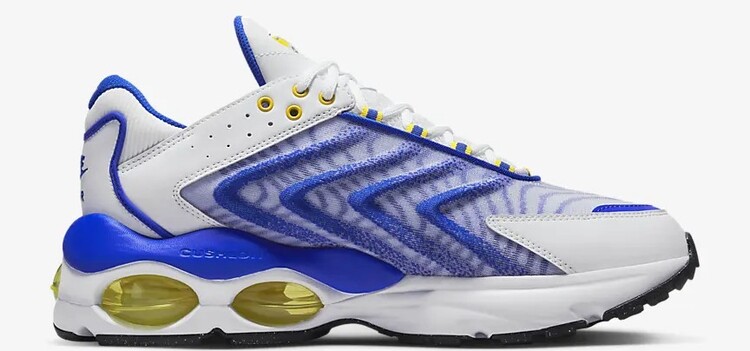 Nike Air Max TW
It is a model of men's sneakers, original from the official website of Nike. Depending on your preference, you can buy the Air Max TW model from size 6 to 15, in white with blue or black with white. In any of the tones, it is a shoe that combines effortlessly with casual clothes and sportswear.
You can use these sports boots for any activity since they have a versatile structure. They serve for walking, running, and other agility sports such as basketball, football, and baseball. In addition, this shoe offers excellent comfort and energy return to reach your potential and maximum performance. Before buying the Nike Air Max TW model, it is necessary to know its composition in detail. Next, we will tell you some essential information about these sneakers for men.
Composition
At first glance, the first thing we can highlight about these shoes is that they have a classic style of the 90s. However, they combine this design with several modern details of sports shoe trends. In particular, the Nike Air cushioning system allows you to walk comfortably and gently without feeling pressure.
On the other hand, they have radiant lines in the upper part that give a unique touch to the boots in any of the available colors. In addition, this composition helps the feet to perspire more efficiently and prevents you from feeling suffocated. This helps improve the comfort of the shoes while increasing your performance. In the beginning, these men's shoes were designed for running. However, this new edition of Air Max TW is much more versatile and adaptable to different situations. This is achieved thanks to the rubber sole and the internal cushioning system.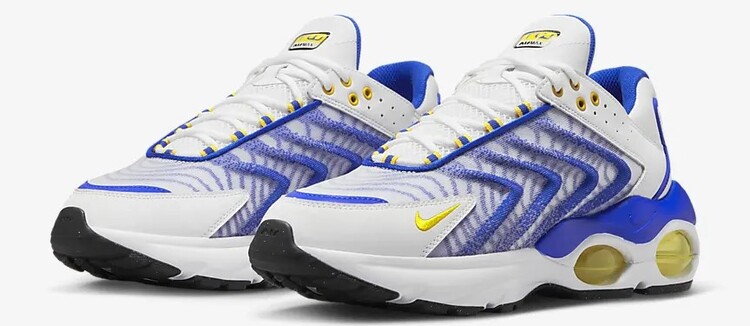 Elaboration
These Nike sneakers only use sustainable materials to preserve planet Earth and reduce environmental damage. Therefore, it is an ecological elaboration that seeks to eliminate the environmental pollution that the production of previous models caused. Despite this, they still maintain the highest possible quality in terms of durability and resistance.
Thanks to their elaboration, this model of Nike sports shoes has good stability and traction on different surfaces. So, you can walk or run wherever you want, with an extended range of motion and no risk of injury when slipping or bending an ankle. Then, you will be protected and fashionable at the same time.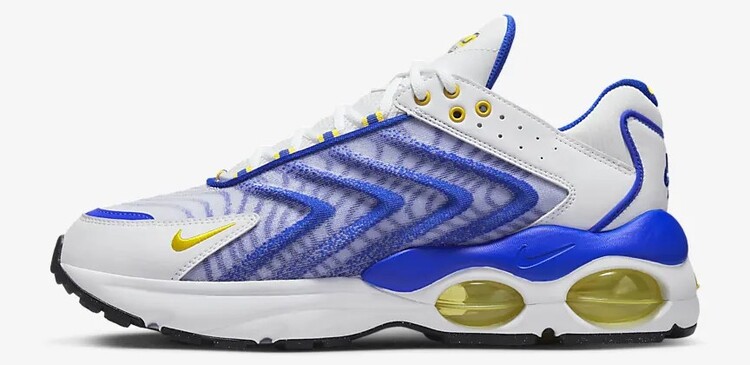 Nike Price & Shipping
You can buy Nike's Air Max TW men's sneakers from the official website for an affordable $160. In addition, Nike offers the option to purchase them in 4 interest-free payments of $40.00 with Klarna's payment method. This way, you can have them without making a single expense, but several reduced.
You get standard shipping and free returns for 60 days if you're a registered Nike member. Instead, unregistered users must pay an additional cost for shipping the shoes unless they pick them up at one of the official stores.