Skechers is a brand of great popularity and recognition. The shoes in their catalog are not only cheap, but they are also of great quality. In particular, summer footwear for women. They have many options, in different price ranges and models. There are sizes, colors, and feminine styles for all tastes. You are sure to find something to your liking.
There are many models of women's shoes. You can choose from the Skechers catalog. They are all different in style but offer the same quality and comfort to a woman's feet. If you are preparing for the parties this summer season, we recommend you to see the following women's shoes.
Beverlee, Pretty Chic Sandal
These are ideal women's shoes for summer. They are dark blue, with an open style to refresh the feet. It is available in sizes 5 to 11. On the other hand, they have a discounted price of $31.99. If you have Afterpay, you can cancel it in four installments of $8.00. This women's casual style shoe's ideal for parties, work, or daily activities.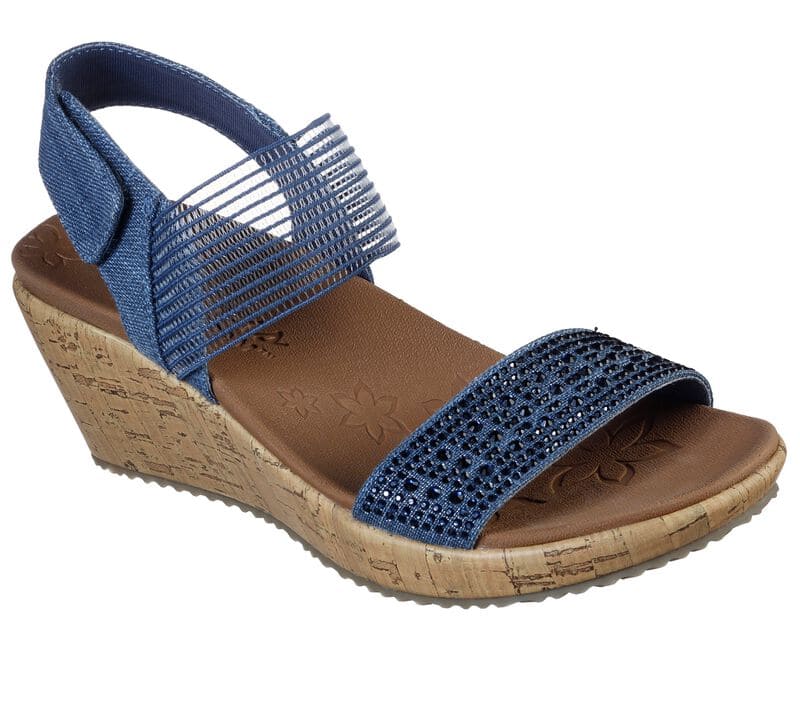 They are made with a wedge heel, while the back strap is micromesh and shiny linen. To offer greater balance when walking, the midsole was made of a cork sheet, with a Luxe Foam insole. Mini rhinestones can be seen on the top of the slippers, giving you a classy look.
Beverlee, Clicky Vibes
If you are looking for a different style of women's shoes than before, Skechers has to offer the Clicky Vibes model. They are sneakers with a modern and open style, perfect to wear during the hottest seasons of the year. It is available in brown and white. You can buy these sandals for a price of $55.00. It does not have discounts or payment of installments.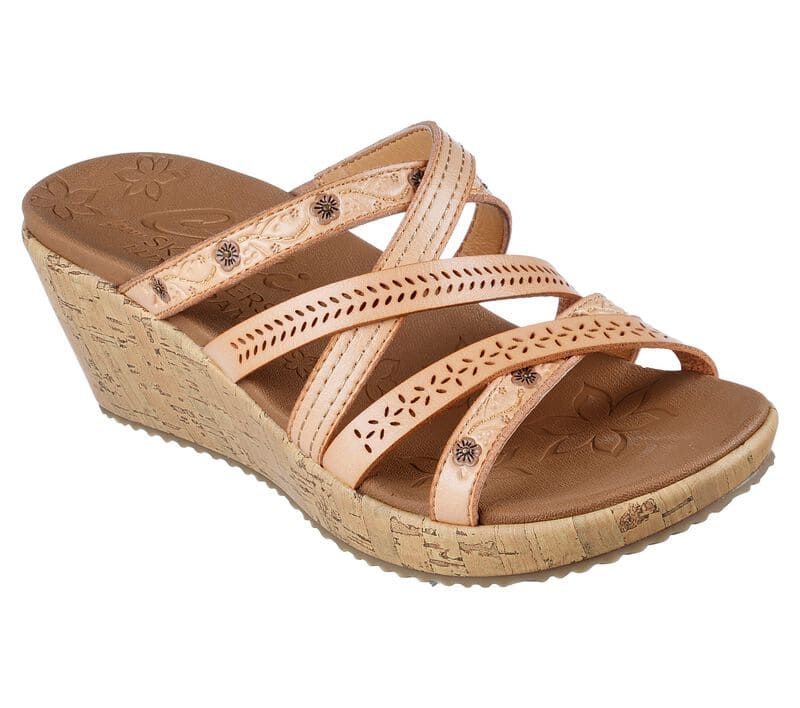 They made this women's shoe with vegan materials to reduce the year in the environment. The upper is made of synthetic leather, with a padded insole and cork veneer midsole. Made of flexible material, the sole of the shoes offers great stability to the feet of women of any size.
Skechers Arch Fit Beverlee, Bridgette
We continue with some thong-style sneakers from Skechers. They offer comfort, with sustainable and high-quality materials. Like the other products on the list, the sandals are for women of any size. Due to their design, they provide comfort during the summer heat. You can use them in different situations since they are casual and formal at the same time.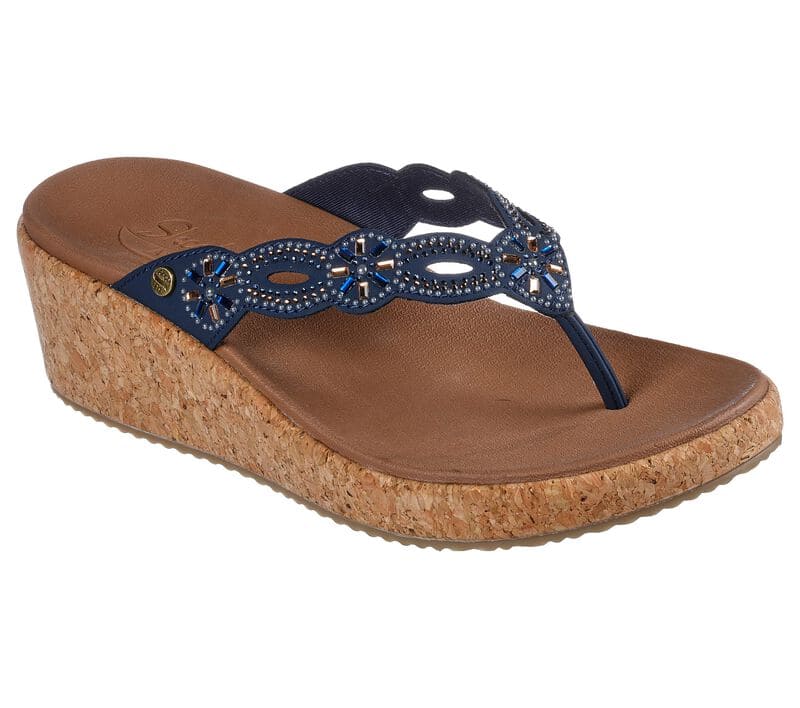 They cost $60.00, but you can pay in installments through Afterpay. The shoes use vegan materials, with a contoured insole and synthetic straps.
Skechers Arch Fit Beverlee, Belle
Priced at $70.00, the Skechers Arch Fit Beverlee model is one of the most popular. Not only in the summer section, but also in the entire catalog of accessories for women. They have a modern, casual design made with ecological products. Besides, both the insole and the sole have a good shape to offer the greatest possible comfort.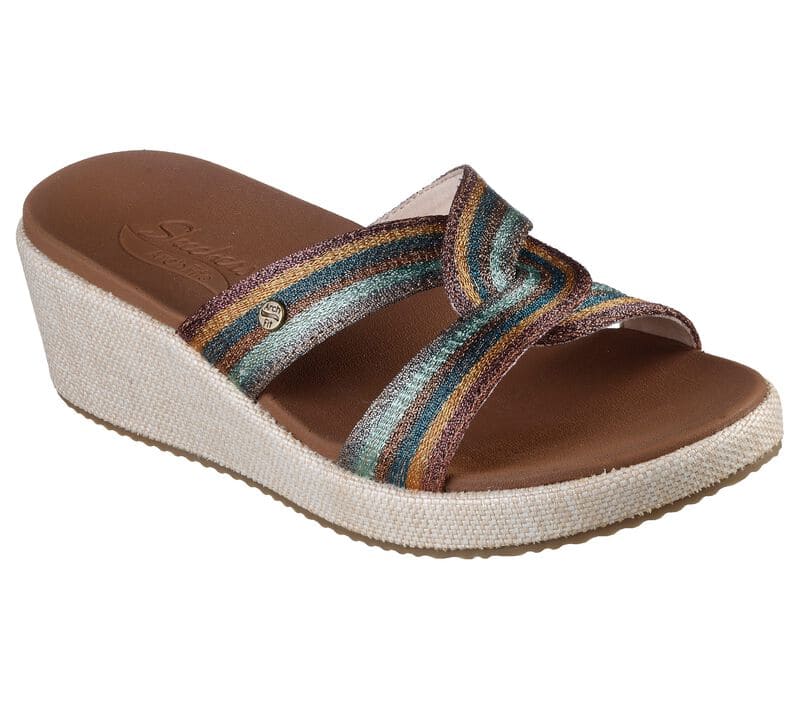 Beverlee, Date Glam Sandal
Finally, among the bestselling Skechers products, you find the Date Glam Sandal women's shoes. They cost $55.00 and have the option to pay in installments.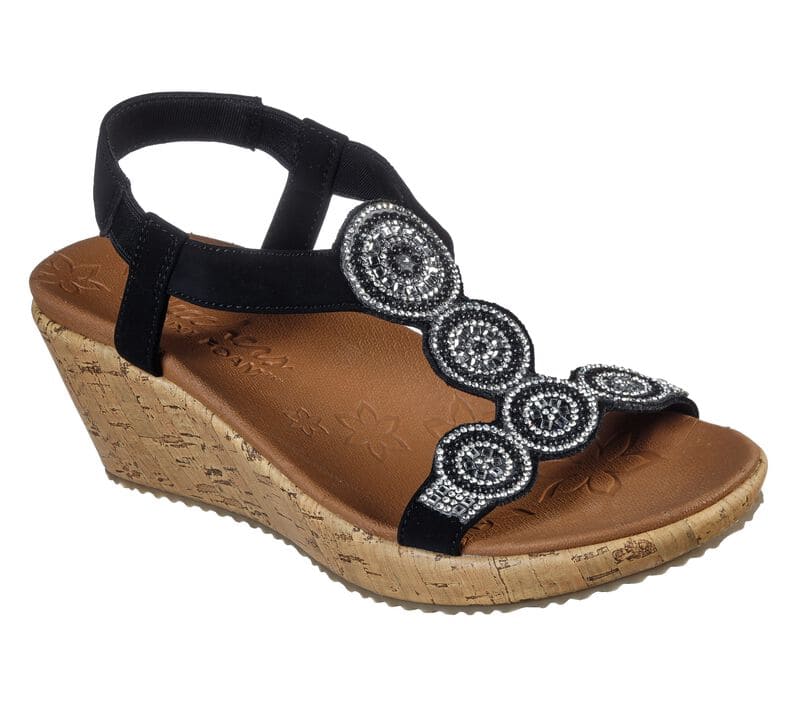 They are black, with a brown sole. The upper part has rhinestone arrangements, giving it a better appearance. It is a comfortable product to use, with durable materials.