You are a person who likes to look beautiful and above all always be fashionable. In your room, you have t-shirts, blouses, pants, and many outfits that make you look great. The only thing you need is to fill the shoe space with shoes, boots, and sandals that combine.
For people who love to be fashionable at all times, ALDI always places the perfect products. It even has a section where you can find everything you are looking for in the United States. In order for your feet to be combined with the rest of your clothes and feel safe this season, you have to have these women's ankle boots in conjunction with winter socks.
ALDI Serra Ladies' Faux Fur Lined Booties
If you want to look fashionable and have shoes that you like. You will love the Serra Ladies' Faux Fur Lined Booties. Its outer lining is made of soft faux leather, which will give you a slightly more delicate, warm, and soft look. The sole has anti-slip properties that can give you security when walking on any surface.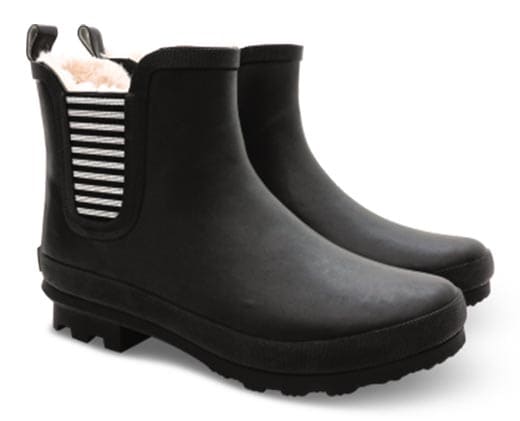 You have the model at your disposal in sizes from 7 to 10, so it does not matter what size your foot is. It was made of totally waterproof materials, so you will never have wet feet when it rains. For the autumn season, it looks good and you can also use them later when winter comes.
It is available in 3 different colors for you to choose the best for your style. You do not need laces to adjust it better to your foot since it has an elastic reinforcement that is responsible for adjusting to your foot. Its price is $14.99.
ALDI Crane 2-Pack Winter Socks
If you want to be much more comfortable wearing the boots you just saw. Then the Crane 2-Pack Winter Socks will complement them perfectly. The composition of these socks is 92% acrylic, 7% polyester, and 1% elastane, which gives you warmth in the foot, as well as comfort.
The models are suitable for both men and women. In women's size, it can be adapted from size 4 to 10. The size of men ranges from size 6 to 12. The inner part of the socks has a kind of brushing, which will provide you with much more heat, an ideal feature when it is very cold.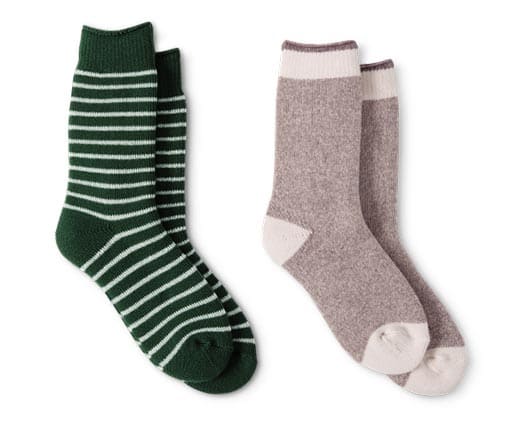 In addition, its material is padded and will not hurt your feet under any circumstances. In the package come two pairs of socks of different styles, but on the ALDI website, you find 3 more sets of different colors. You can purchase the two-pair package for as little as $7.99.
Shipments
Shipments in ALDI always vary according to the product you buy. This is because in some places, shipments are taxed and additional charges have to be paid by you. On each purchase, the customer is assigned an Instacart Personal Shopper.
This tells you what the amount you have to pay will be and notifies you when it arrives at its destination. So, the farther you live from an ALDI store, the higher the price you pay. Therefore, if you live in the same state, you can expect to pay a not-so-high price.