The Skechers that became a sensation in the Amazon catalog are available all over the United States, and they have nothing to envy to brands like Nike or Adidas. From Look At The Square (LATSQ) we could not miss this opportunity. In addition, it is a classic model, but with modern details, very similar to copies from Walmart and Target.
Even wearing these sneakers you will not stop looking casual, it is a perfect option for you to wear every day, since they are versatile and comfortable. The best thing is that you can choose between two colors that complement any outfit, black and white.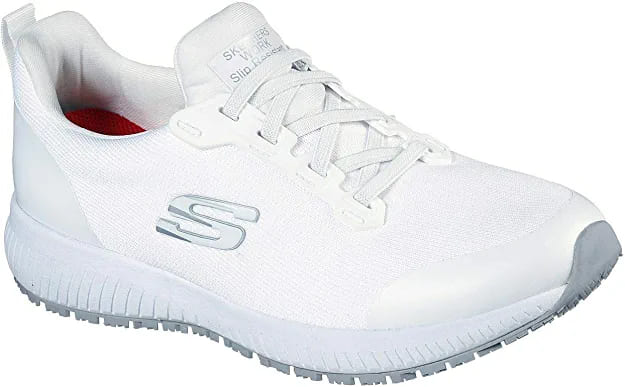 Safe footing with Amazon Skechers Work Footwear
Skechers has always been recognized as a brand with a history that offers athletes and the general public quality shoes. This time it is no different, because you can take the Amazon Skechers Work Footwear home with you. It consists of shoes made of 100% synthetic materials, but with a purpose that goes beyond simply exercising.
The shoes are designed for work, they have a non-slip sole and other features that will help you move around where you work. Another characteristic related to the previous one is that they are light, practically, you will not feel them when you walk. Likewise, the tread will be more comfortable, because it has a memory foam insole and a synthetic sole.
The instep is traditional, low-cut type, while the closure system is through laces. On one side it has the detail of the brand's logo. It should be noted that, although the shoes are for work, it is best that you use them to carry out your physical activities.

Special features
This shoe has two features that will protect you on the job. It is about the anti-slip property and the protection against electricity.
Electrical Hazard: This shoe meets ASTM standards. What it means is that the sole allows insulation between objects that may be electrically charged, avoiding any direct contact.
Anti-slip: You can walk calmly on wet and oily surfaces. Also, they were tested until they met the necessary standards.
It is a female shoe, although on the Amazon website they specify that they can be used by men.
The material in which they are made does not allow the passage of water, so your foot will not get wet.
They are available from size 5 to 13
Importance of safety shoes
Work shoes are important because they protect you so that you can do your work without problems. At the same time, they prevent you from injuring yourself with sharp objects. In addition, they protect you from fluids and chemical substances that are harmful to health. Other relevant aspects are.
They give the foot better support, especially the ankle
Stabilizes your footing, so you feel more confident when walking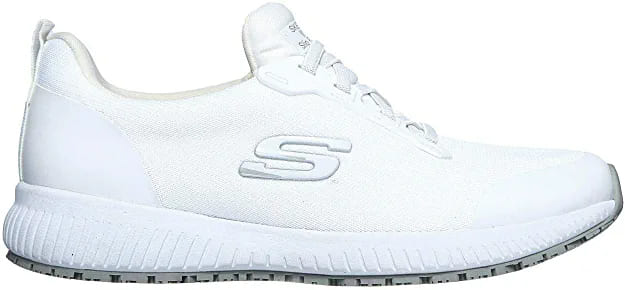 Of course, it is important to clarify that these shoes are suitable for specific jobs, not those where safety boots are the priority. Remember that the boots meet other parameters that these Skechers do not have, such as a steel toe.
Amazon Skechers Work Footwear Price
These skechers take the first place in the best-selling shoes on Amazon, and the reason is because of the price. What's more, they have a score of almost five stars. The shoes can have a value between $41.95 and $135.00.