Getting ready for back to school means shopping. School supplies are not the only essentials you need, but you should think about clothing. Whether for you or your children, it is essential to look for comfortable, with good quality clothing and accessories. In the United States, the new Nike collection represents one of the best options in the entire market.
Some of these products can be found in stores like Amazon or Walmart, but there are certain colors of the models that can be expensive to buy in them because Nike has them exclusively. They are sports and casual clothing, which provide comfort and style, all at the same time. There are options for boys and girls, with good prices. The best Nike school uniforms are as follows.
Nike Sportswear Tech Fleece Windrunner
It is one of the most demanded garments, due to its great versatility. This is one of the Nike windbreakers for girls plus size. Although, it is also available in smaller sizes. You can purchase in gray, pink, and black, depending on the preferences of the buyer. It has a hood, front pockets, and a full zip, with a classic chevron design.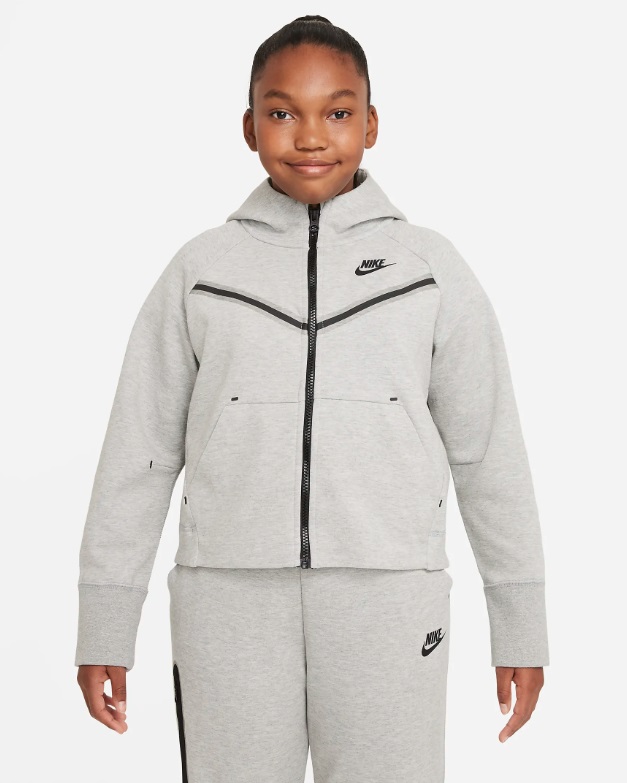 It is made of cotton and polyester. The sweatshirt offers a spacious feeling of great comfort. It is suitable for all types of environments and combines with different clothes. It has a top-quality fabric that makes it a durable product. In addition, it can be machine-washed. On the official Nike website, it is worth $100.
Nike Dri-FIT
We continue with golf pants for big boys, available in small. They are dark gray, but you can find more models on the website. These are a classic five-pocket design, perfect for back-to-school. They can be used for long periods, without generating discomfort in the user. Especially thanks to its elastic fabric.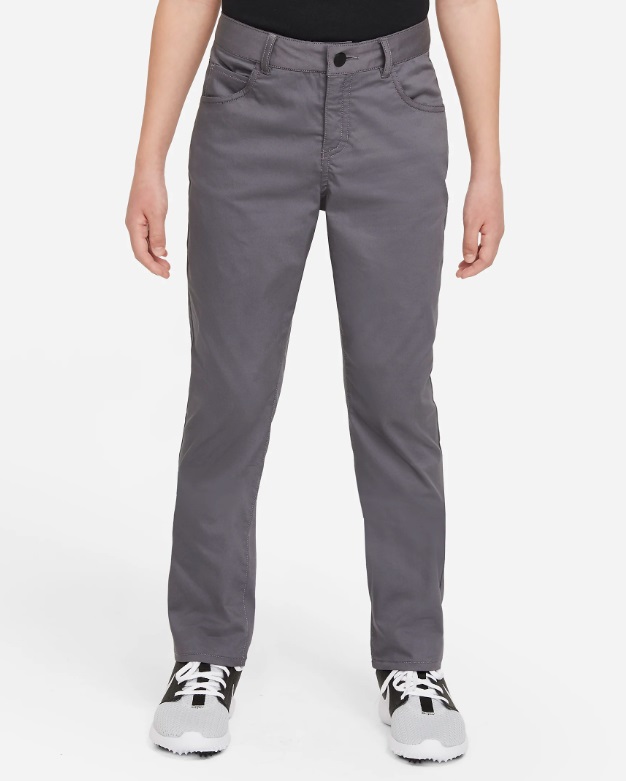 They are made of cotton, polyester, and spandex, and have a zipper fly and button closure. They adjust to the user's waist perfectly, in a flexible way, to offer greater freedom of movement. In addition, they have a sticky texture in the area of ​​the internal waistband. Currently, these pants cost $65.
Air Zoom Pegasus 39
For boys and girls, Nike has some great road running shoes available. It's about the Air Zoom Pegaso 39. It can be bought in sizes for children 2 years and up. They are black, with a white soles. However, there are also other options in different shades. This athletic shoe features lightweight and breathable to keep your feet cool throughout the day.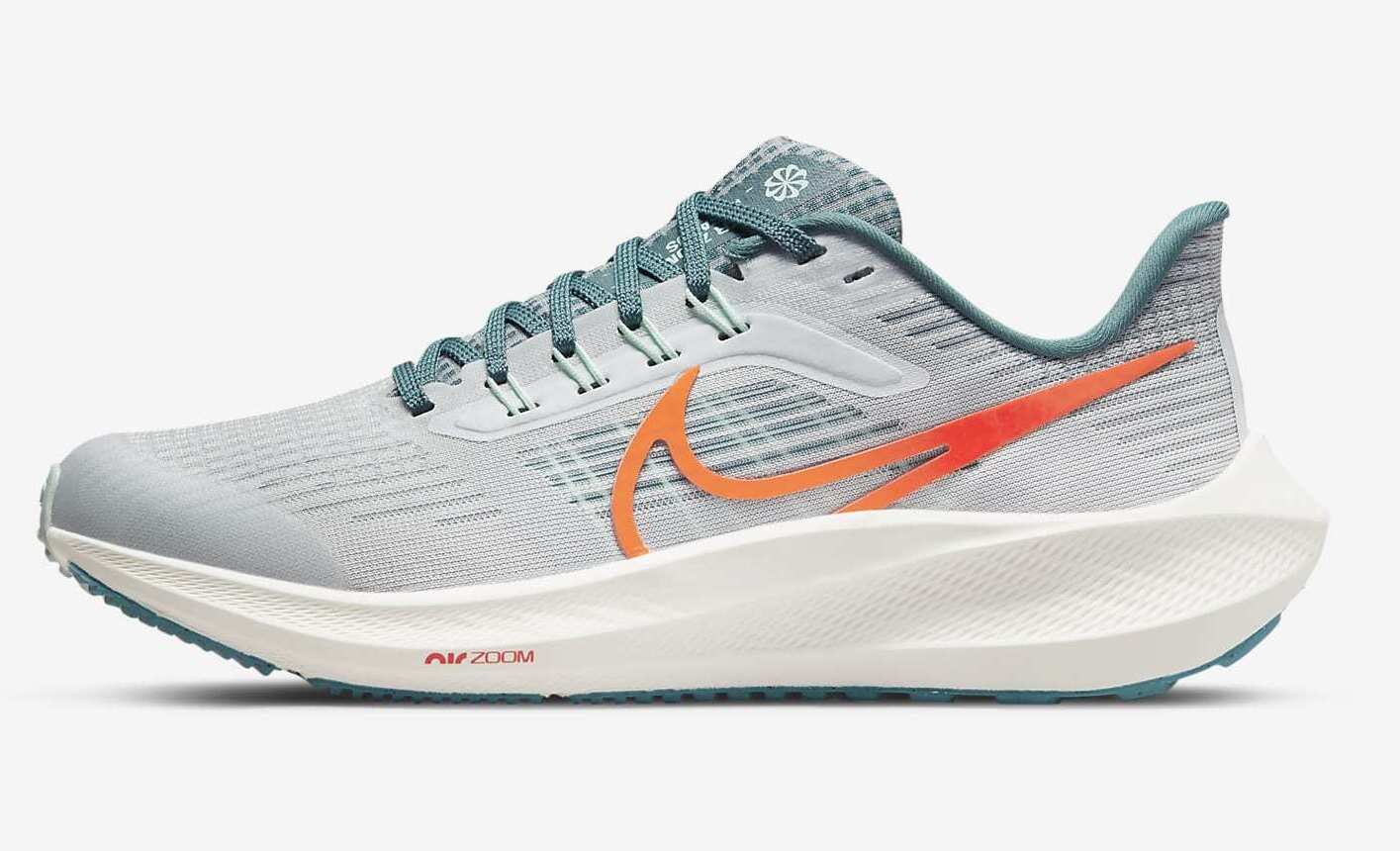 The laces are adjustable to the user's preferences. On the other hand, the front part has soft foam to have greater stability when walking or running. It is one of the sports boots with the most traction on the market. In part, thanks to the rubber sole it has. In addition, it has a padded tongue. Its cost is $100 or four interest-free payments of $25.00.
Sportswear Tech Fleece
Finally, in the Nike catalog, there are also pants for girls, in different sizes and colors. It is one of the most creatively designed pants in the collection. They offer warmth and comfort, especially during long school days. In the pocket area, they have Signature Tech Fleece details. In addition, they have a zipper in the leg area.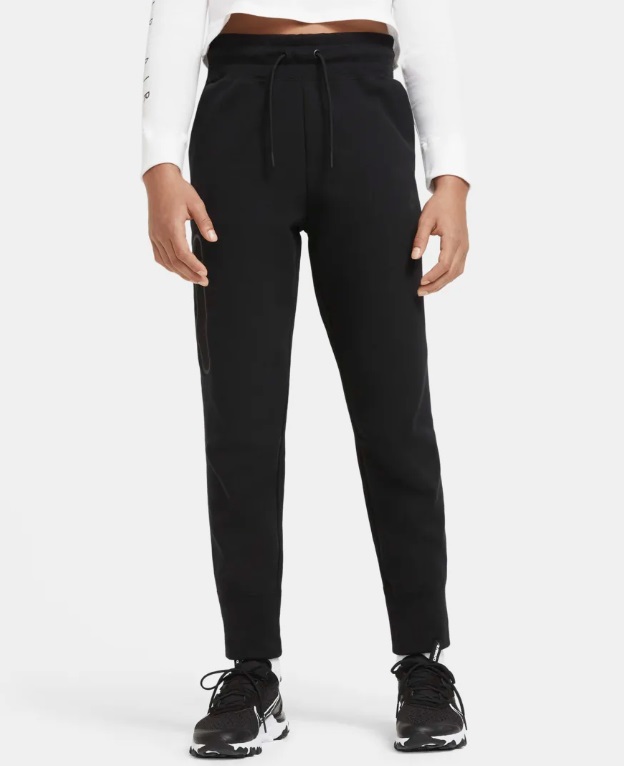 Made of cotton and polyester, with an elastic waistband with a drawstring. A garment that you can clean in a washing machine. Nike sells it on their website for $80 or four interest-free payments of $20.00. For financing, you must have Klarna.