What's the first thing you think of when you want a functional and elegant garment?  Adidas has already thought about it for you, and that's why it found this versatile product that will leave you with your mouth open. Sportswear is very useful, especially when you want to be comfortable and casual, whether for exercise, a walk, or shopping.
And at Look At The Square (LATSQ), we know that efficiency goes hand in hand with comfort and ease of movement. That's why the sports store has innovated with this fantastic design for you. In the United States, it is time for you to go out and buy the following gifts for Christmas, and if you have a dress that is easy to put on and wear, you will be comfortable at all times.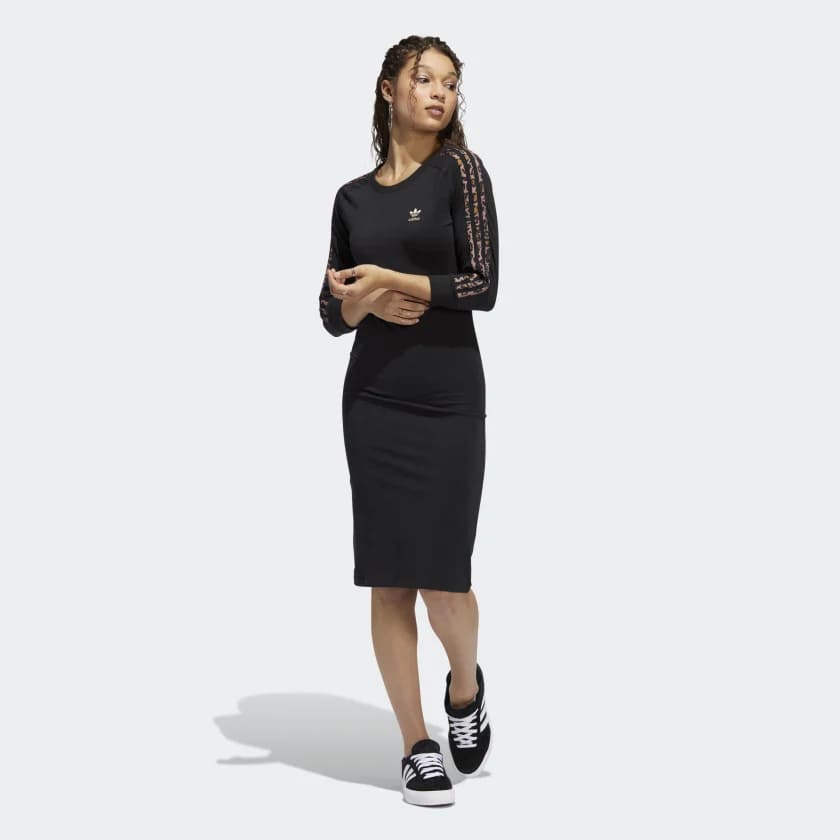 Adidas Adicolor Classics Dress Women's Lifestyle
The new model Adicolor Classics Dress Women's Lifestyle is a long feminine dress with a sporty style adaptable to all situations. It is black and available in multiple sizes to choose an option that suits your physical build at the time of purchase. This garment protects you from the cold and favors your shape so that your curves stand out in all splendor.
Best of all, it does not generate discomfort since it is made with elastic material to adapt to your skin. Therefore, you can move quickly without feeling suffocated at any time. In addition, it is a dress that can be easily complemented with other Adidas garments, such as sneakers or oversize coats from the catalog. This garment is undoubtedly one of the best in the fall and other seasons. The level of comfort and the feeling it offers is relatively high, in addition to being a piece with the following qualities.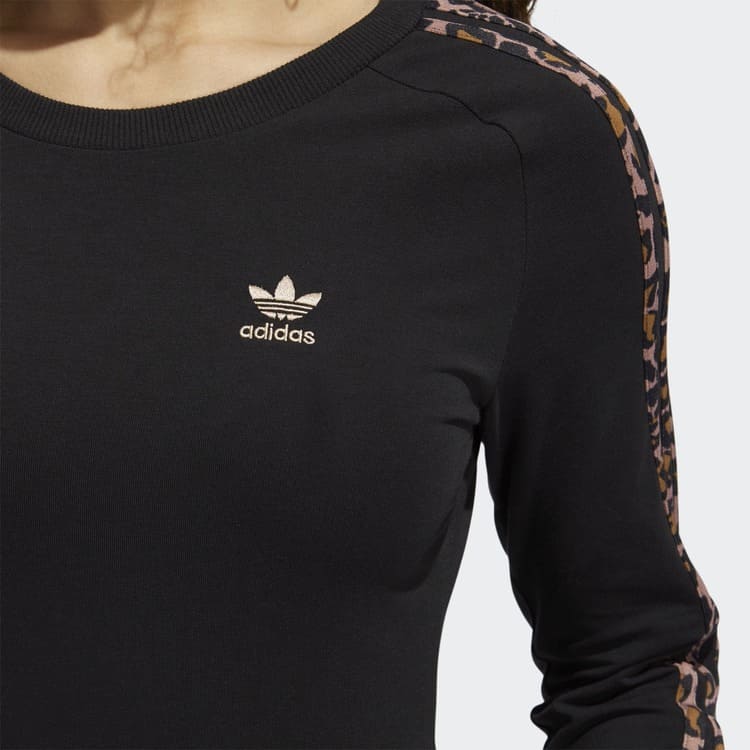 Composition details
The dress is black in its entirety, with the Adidas logo on the front of the chest, in miniature size. It has long sleeves, complemented by three lines of wild leopard print. As for the materials used in its elaboration, it consists of sustainably grown cotton and elastane.
In this way, the elaboration of the Adicolor Classics Dress Women's Lifestyle does not cause damage to the environment, still maintaining an excellent quality of the composition. Thanks to these materials, it is a tight-fit garment that does not generate discomfort or be transparent anywhere. It should also be mentioned that it is a round neckpiece to look fresher.
Thanks to the composition of this Adidas women's dress model, it is an essential garment for autumn. However, you can also use it during other times of the year. The dress can protect you from the cold, but at the same time, it keeps the body cool and perspired. Therefore, there is no disadvantage to using it.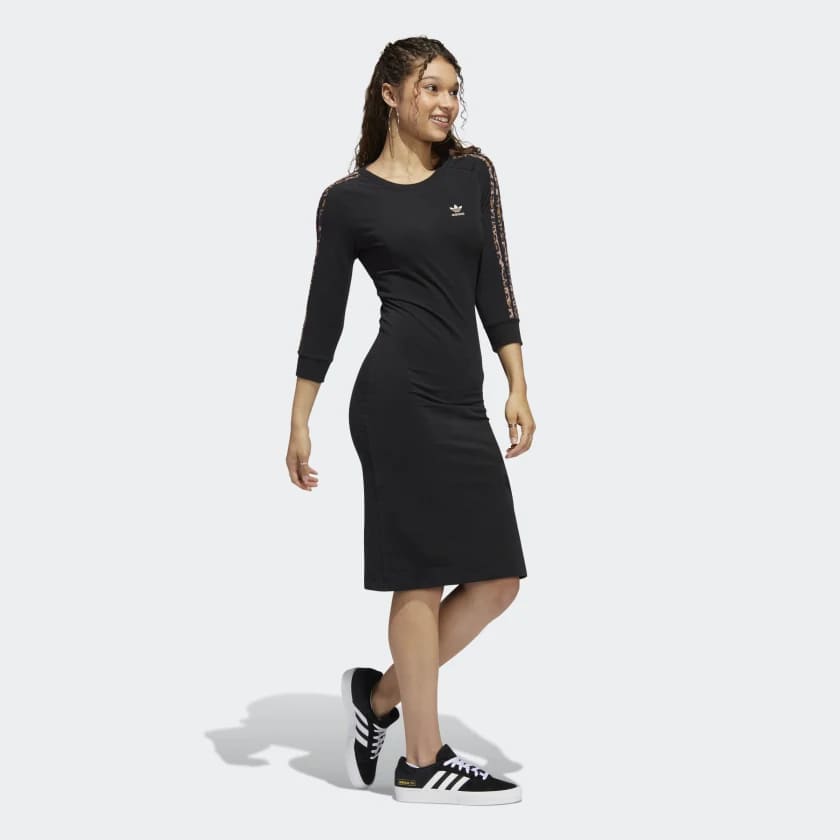 Adidas Price & Shipping
Despite being a dress of high quality and in demand in the official catalog of Adidas, the Adicolor Classics Dress Women's Lifestyle is also a garment of an economical price. In fact, on the website, you can find it at $50. In addition, with a Klarna, Afterpay, or Affirm account, you can pay for the piece in 4 monthly installments at no additional cost.
It is also necessary to emphasize that members registered in Adiclub receive additional benefits when purchasing this piece in particular, concerning the shipment of the product that has been free. In addition, Adidas offers unlimited returns and exchanges if the dress has a factory defect or does not meet your expectations.