Autumn will end in December, to make way for winter and one of the coldest times of the year, and Zara can help you stay warm. We at Look At The Square (LATSQ) are fans of elegance, and that's why we have fallen in love with these coats and jackets that the brand has for you today. And that, in combination with the scarves or hats of Urban Outfitters, gives you the outfit you wanted so much for winter.
In America the seasons change, and so must you change with them. Whether it's learning something new, improving your way of being, or completely renewing your wardrobe. For all those things, Zara is here to help you and that's why it always renews its products. With the idea that your winter is in trend, with hats, jackets, accessories, and avant-garde coats.
Zara Oversized Coat
To start, we have this Oversized Coat design in black, ideal for lovers of the classic. You don't need something extremely eye-catching to get attention. Because with this model, which is highly avant-garde, you can combine hundreds of garments and you will be like a catwalk model. In addition, you can choose it in different colors such as black, beige, brown, and gray, for only $119.00.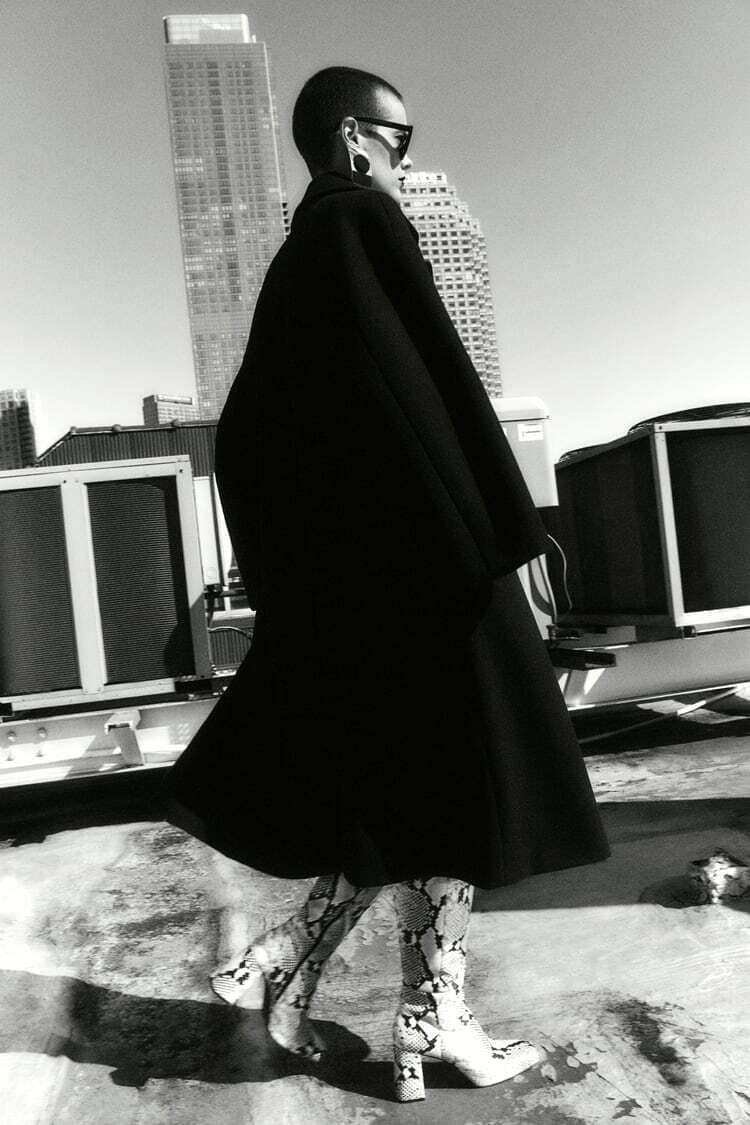 In the same way, what stands out most about this coat is that it is made of 100% recycled polyester. This means that the processes implemented for the manufacture of this product are Planet-Friendly.
Straight Cut Wool Blend Coat
The Straight Cut Wool Blend Coat, is a much more striking design that enchants its collar made of wool. It gives it a style similar to that of the 80s. And allows you to combine it with any classic and simple garment to combine a catwalk outfit.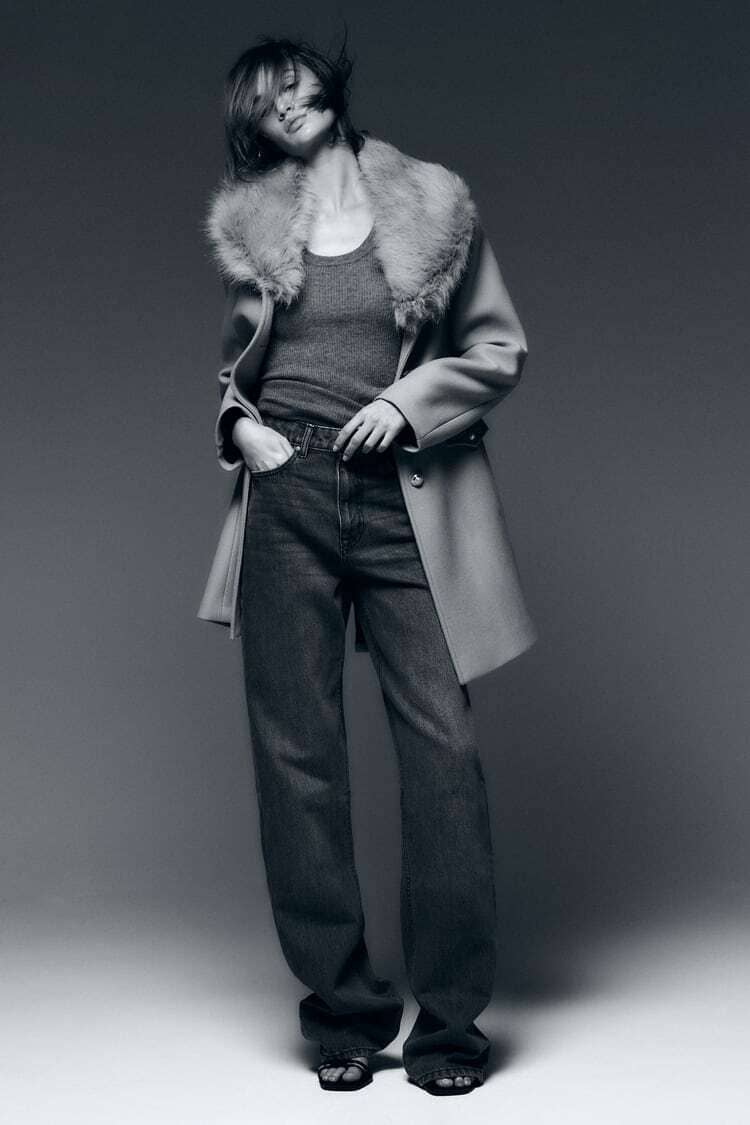 It is made of 15% wool and 25% polyamide, which guarantees the softness of the fabric. In addition, it can be used by anyone, with any skin type because it does not represent any damage or risk of irritation. In addition, the collar with wool flap is removable, so you can enjoy a coat with various designs. Find it in one color, for a comfortable price of only $199.00.
 Zara Fitted Wool Blend Coat
Next, we have this Fitted Wool Blend Coat ideal for women who love the elegant, classic, and functional. Thanks to its model, you can perfectly shelter yourself from the cold, without neglecting elegance or fashion. Plus, it's perfect for walking through the cold streets while staying warm. What is most striking about this coat is that the care of the fiber is very simple.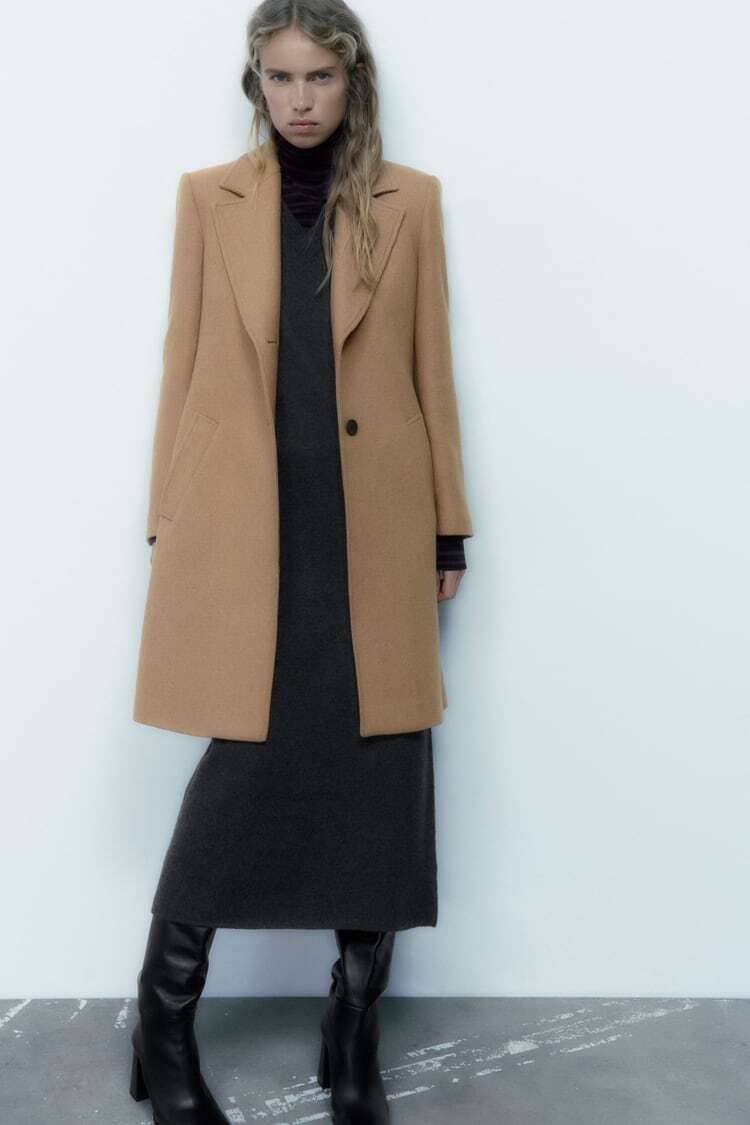 Made of 50% recycled wool, and 20% recycled polyester you can wash it by hand or in an electric washing machine. The outer part is made of 53% wool, 34% polyester, 10% polyamide, and 3% other fibers, and its coating is 100% acetate. This ensures the durability and strength of this model. For as little as $129.00, it can be yours only in the Zara store.
Velvet Jacket
This Velvet Jacket, with a tuxedo jacket design, is thinking for the most daring and spontaneous girls. Its design allows you to combine it with many garments, or to use it on your own. Add a sensual style, which teaches only what is necessary for you to be warm, but at the same time enjoy a captivating and striking style.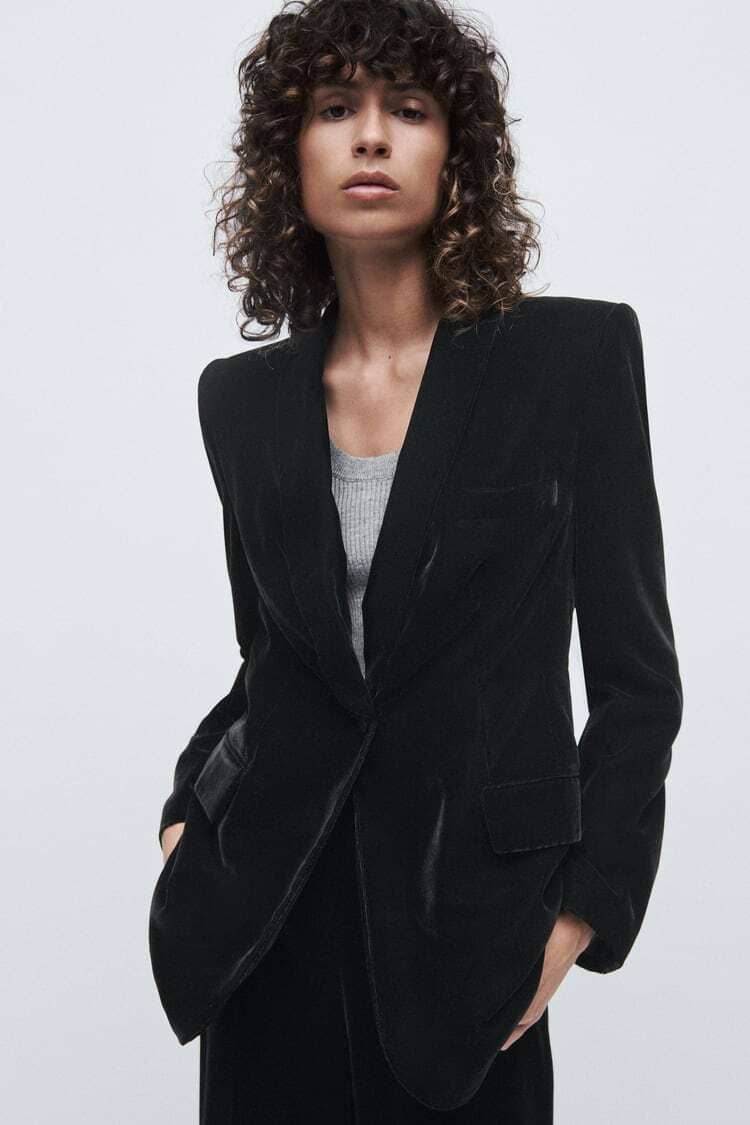 Long sleeves and shoulder pads give you a much more prominent silhouette. In addition, it is a functional design with front pockets with a flap and chest pockets, so you can store your keys or anything. Made of 100% polyester, it is very easy to care for and maintain. And it can be yours for as little as $129.00 in Zara stores.