Don't be surprised if in a moment all you want is to put on comfortable and warm shoes and throw yourself in front of your TV … We've all been there at some point, and what keeps saving us are the amazing Crocs models. That they do not tire of innovating and have decided to be present in each season. Even in winter, to keep up with Christmas sales that drive stores like Amazon, Target or Zara Home crazy.
But beyond that, after a long and stressful day it is more than necessary to give your feet a break. And more than that, the Furever Crush Shoe model we've seen at Look At The Square (LATSQ) works for any casual occasion. With pants, shirt, coat, and clogs you will be ready to visit grandma this Christmas.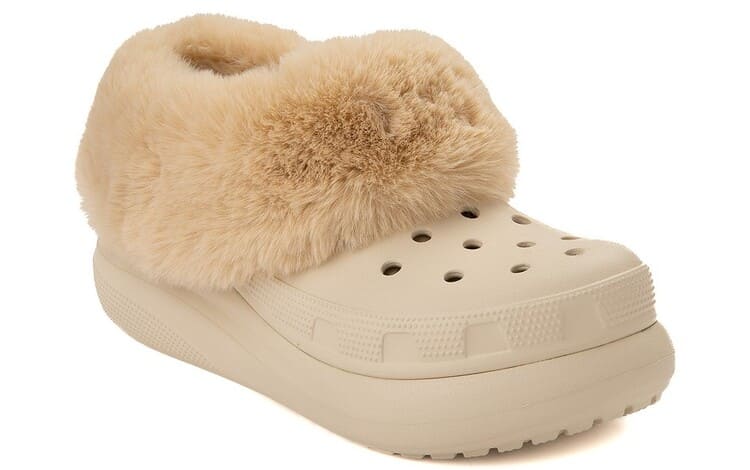 Crocs Furever Crush Shoe
The qualities of classic Crocs clogs are already well-known to all fans of the brand. Therefore, you will already know that for the coldest months of the year, you need sandals that offer greater protection. That's where the Furever Crush Shoe model comes into action, with its unique and eye-catching design that keeps your feet warm.
These Crocs sandals will serve you to walk inside and outside the house during the winter season. And best of all, you can wear them with different styles to stand out and attract looks, thanks to the unique design they have. The Furever Crush Shoe model provides comfort and its structure allows the feet to be refreshed at all times.
Specifications the design of the Furever Crush Shoe
Use synthetic sheepskin lining in the interior area and neck. It has a pleasant texture and serves to protect from the cold.
Equipped with additional support and personalized adjustment for the heel part.
The Furever Crush Shoe model measures 2 inches from the floor to the footrest, with added height.
The pivoting straps on the heel allow you to walk safely.
They use a molded and soft foam sole that adapts to the shape of your feet, to walk with comfort and well-being.
Adapt to different types of surfaces; due to the traction they possess. So you will not have problems on smooth, wet or slippery floors is also necessary to mention that this Crocs footwear for the winter can be customized. Among the Jibbitz packages that best match your style, are the following.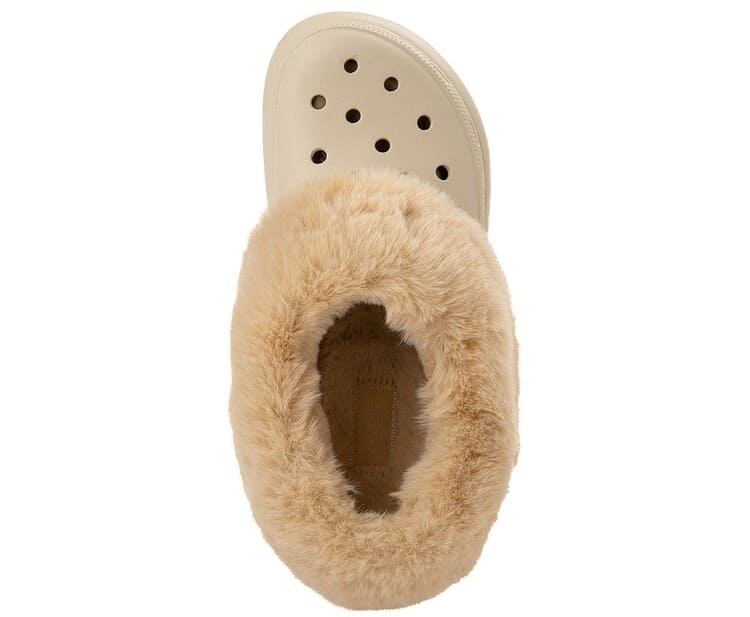 Crocs Bright Color Puff Ball 5-Pack
It is one of the most colorful and striking Jibbitz packages in the Crocs catalog. The Bright Color Puff Ball 5-Pack model will not only serve to decorate your sandals but also provides an additional layer of protection against the cold. These are available at a 10% discount. So, its original value of $24.99 now stands at $22.49 or $5.62 in 4 funded payments.
Lisa Frank 5 Pack
Unlike the previous product, this is a pack of Jibbitz amulets more like the classics. However, the Lisa Frank 5 Pack model features bright designs that pair well with sandals. To buy them from the Crocs website, these have a current price of $19.99. They also have payment options in installments.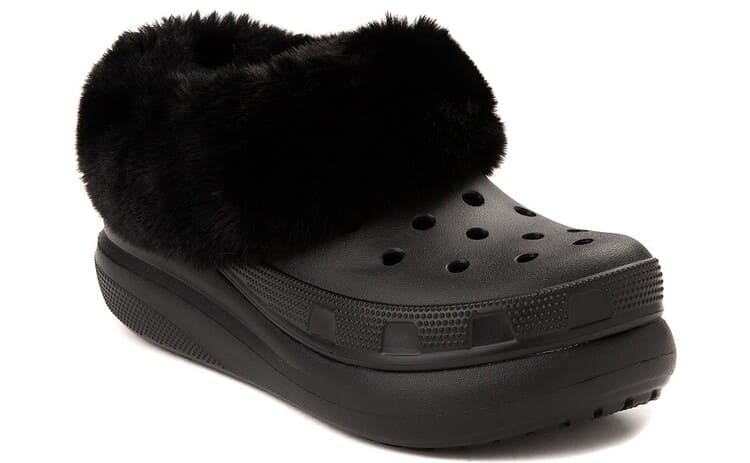 Price of the Furever Crush Shoe from Crocs
From the official website of Crocs, you can buy this innovative model of sandals for the winter. They are available with an affordable price of $79.99 or 4 monthly payments of $20.00 with Afterpay. For the cost they have, this shoe has free shipping to any address within the United States.