You can't start the new year by going to the gym without proper footwear that gives you the stability and comfort you need.  Nike comes with the batteries on and launches the Pegasus 39 Men's Road Running Shoes with a 42% discount.  Look At The Square (LATSQ) gives them the go-ahead for design, stability, and adaptability. In addition to a price that adapts to any pocket, and the ease of having them anywhere in the United States.
Adidas and Skechers remain at the same level as Nike, but this model has earned the best reviews from the public. Especially when you complete the outfit with its best models of sweaters, shorts, jumpers, and accessories ideal to get the most out of the exercise wherever you are.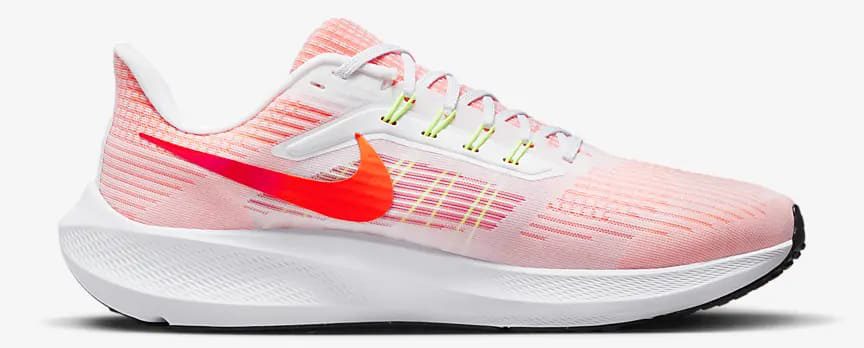 Nike Pegasus 39 Men's Road Running Shoes
They are sneakers for men, with a modern design and a structure that allows you to reach your hidden potential. The Nike Pegasus 39 Men's Road Running Shoes is an excellent option to start exercising your body. They are comfortable to use, easy to combine, and adapt to different sports activities.
Even this model of boots for men can be used to go out on casual occasions. Without a doubt,  the Nike Pegasus 39 Men's Road Running Shoes is one of the best options in the catalog. And best of all, they have a light composition so that you do not feel any weight on your feet, thus providing greater freedom of movement.
Comfort assured
There are many qualities for which this model of sports shoes stands out easily. The first one is the total comfort they offer, for the design they have. In particular, because they have additional padding on the tongue and neck to improve the sensation in the feet. In this way, you will feel them as if they are being embraced.
On the other hand, they have a flexible and strong mesh throughout the upper part. Thanks to this, it is a shoe that allows you to perspire in an efficient way so that your feet do not suffer when running or walking.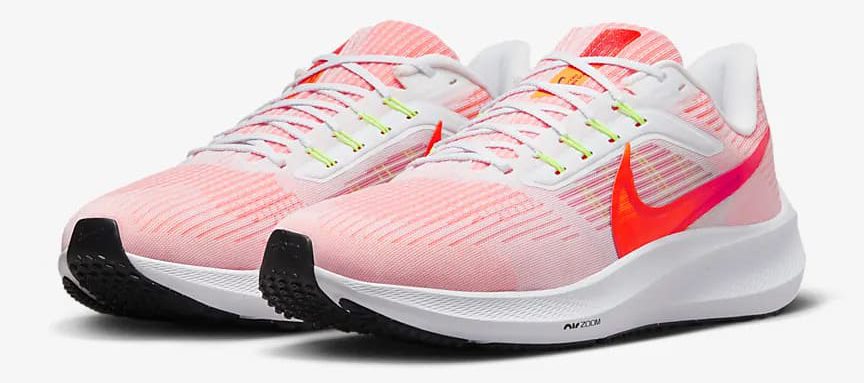 Support on your feet
Importantly, these Nike sports boots employ Flywire technology to offer supportive steps at all times. These fit naturally with the band in the middle of the foot for superior support. Therefore, your feet will always stay in place when you are in any type of physical activity.
Such a feature of its structure is a great advantage for the user because it reduces the risk of injury in a considerable way. At the same time, it allows you to train more efficiently. Without developing muscle imbalances by the way you walk.
Cleaning tips
You should prepare a soapy solution to remove the dirt accumulated in the boots. Use a mixture of mild detergent with warm water.
Start rubbing them with a dry brush for the upper, midsole, and outsole.
Remove the laces to wash them with soap and water or bleach.
Clean the soles with the cleaning solution.
Remove and wash the templates.
Dry your boots with a towel and then outdoors.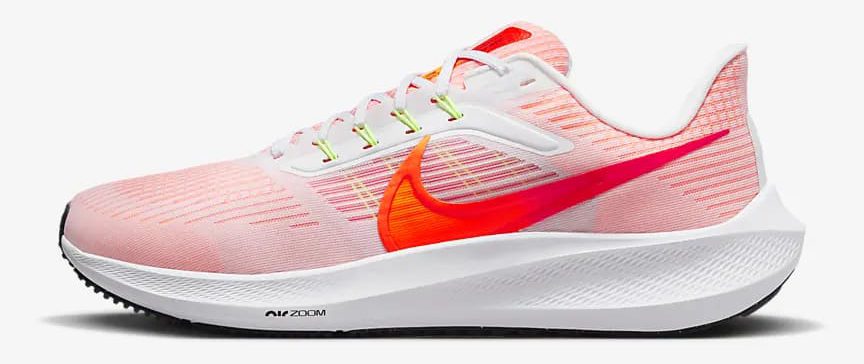 Nike Pegasus 39 Men's Road Running Shoes Price
Currently, the Nike Pegasus 39 Men's Road Running Shoes is available on sale, with 42% discount. Then, its original price of $130 is diluted to $74.97. In addition, you can buy them in 4 interest-free payments of $18.74 with Klarna. This way, you can start your year in style and without having to spend a lot of money.