Knowing the needs of each season is crucial to ensuring the success of products from stores such as Nike, Adidas, and Skechers. And when it comes to footwear, they must adapt to the climate and the soil. As does the Nike Air Force 1 High Utility 2.0 Women's Boot, special for walking on streets full of snow or ice this winter in the United States.
Designed for safety, they offer an ergonomic design that traps the heel offering a layer of heat and stability. The fashion experts of Look At The Square (LATSQ) see it as an unmissable option, and that threatens to run out in the web catalog. With a highly professional finish, you will complete the thermal coat and the protective jumpsuit for winter.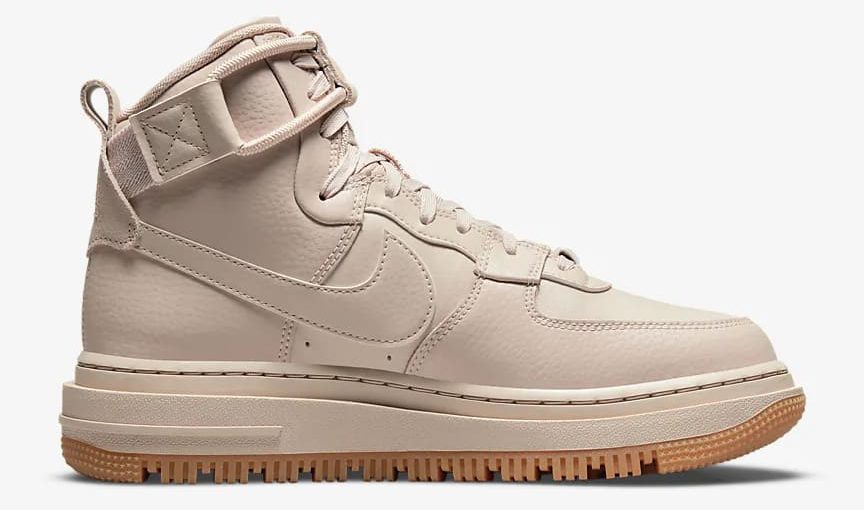 Nike Air Force 1 High Utility 2.0 Women's Boot
They are shoes for women of high cut and unique style, to use during the winter season on the outskirts of your home. The Air Force 1 High Utility 2.0 Women's Boot is easy to match and keeps your feet warm at all times. As a result, you'll be able to have more energy when it comes to moving and you'll be less likely to get sick.
Like other Nike women's models, Air Force 1 High Utility 2.0 Women's Boot is a shoe of high quality and resistance. The way they are structured allows them to adapt to multiple environments. Therefore, they are shoes that you can also use outside in the cold months. You just have to know how to combine them in a proper way.
Thick and fresh textured footwear
This model of winter sneakers from Nike has a peculiar composition to adapt to the cold. On top, it employs thick, tanned leather, complemented by a rich texture and designed coating. In this way, it can repel water, moisture, snow, and other elements of the environment. As a result, your feet will always stay protected.
Despite the thickness of the upper texture of the boots, this shoe is still quite fresh. You will not have any problem of suffocation or discomfort using them, since they allow the passage of air easily. This will help you maintain good endurance, no matter what environment you are in or what activity you are doing at the moment.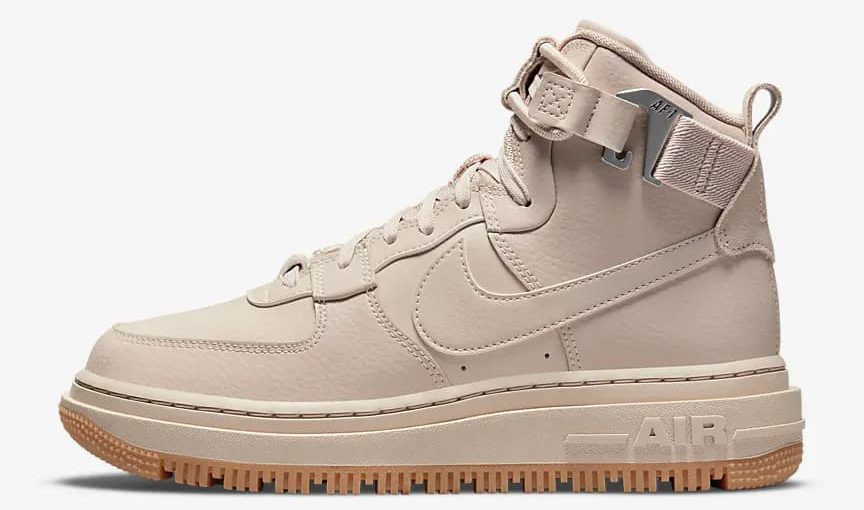 Special decorative style
In addition to having a state-of-the-art structure, these shoes have a splendid design that attracts the eyes. Not only for its minimalist style but also for the ankle strap that features a splendid metal hook. These combine naturally with the back tab for a unique look.
On the other hand, it is also good to note that its design and style is quite functional and not only aesthetic. That is, shoes are prepared for rough, wet, wet, and dry terrain. In addition, the toe area can withstand shocks and impacts to protect your toes.
Cleaning options
Use a soft cell brush to remove accumulated dirt and dust.
Rinse the laces and insoles with a soapy solution.
Use the same soap mixture for your sneakers.
Finally, let them dry outdoors without coming into direct contact with the sun.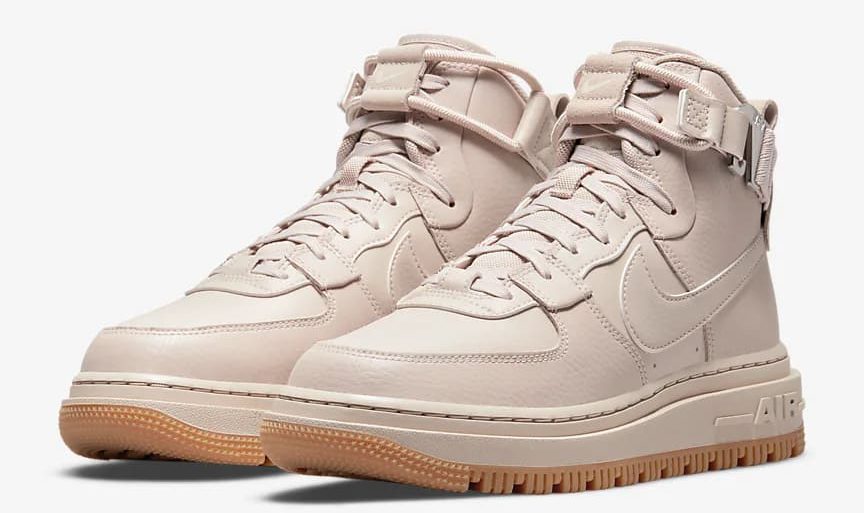 Nike Air Force 1 High Utility 2.0 Women's Boot Price
If you want to buy the Air Force 1 High Utility 2.0 Women's Boot model from Nike, you can do it from the official website. In the catalog of boots for women, you can get this winter shoe for an economic price of only $134.95. In addition, there are several options available to make the payment in the way you prefer, thus facilitating the process.