Crocs come with a perfect design for the oncoming snowfall in the United States.  The streets fill with snow, and if you feel the cold autumn weather, you can get an idea of how winter Christmas will be.  However, fear not because you can still have your feet warm as long as you wear the perfect Crocs boots for winter.
Plus, in combination with sweaters, coats, and hats, you'll have a fantastic collection to keep you warm wherever you are. Whether in the garden of your house enjoying an evening with your family or enjoying the streets full of ornaments and snow wherever you see.  At Look At The Square (LATSQ), we strive to ensure you have all the comfort in the coming holidays.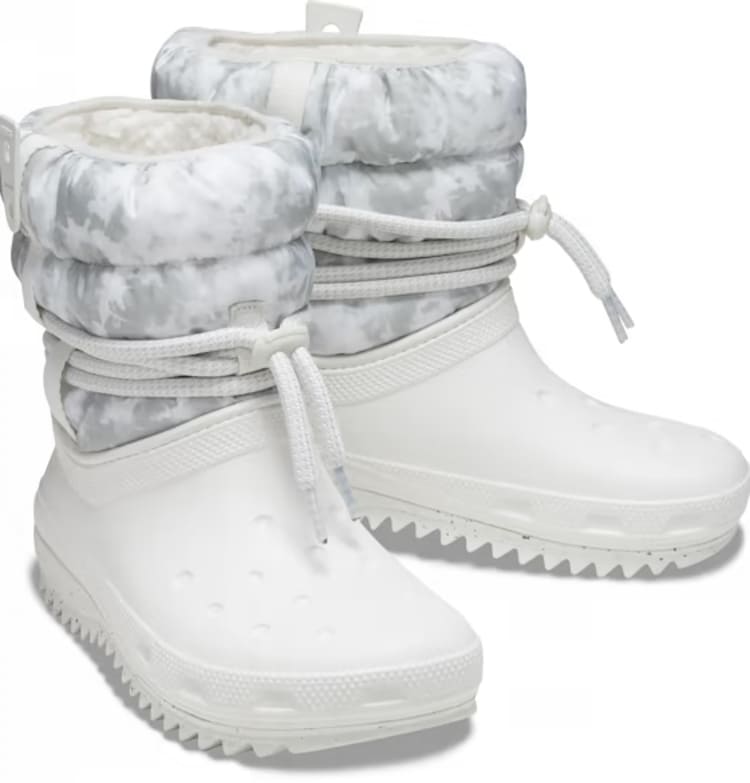 Crocs Women's Classic Neo Puff Luxe Boot
The Women's Classic Neo Puff Luxe Boot is a shoe for women of high cut and winter style for its design for protection against rain, snow, cold, and humidity. It is available in a glorious white color or an elegant black tone to choose from next to the size at the time of purchase. This is a shoe with a fashionable composition, but that also takes care of your feet at all times.
Using them reduces the risk of injury while walking on all surfaces. And best of all, they combine effortlessly in the two colors in which it is available. You can wear them on casual and formal outings, with any clothing you prefer. They will help you stand out from all your friends with ease. Before purchasing these fabulous winter boots, it is good to know all the details of their composition. Next, we will tell you the essential points of this footwear.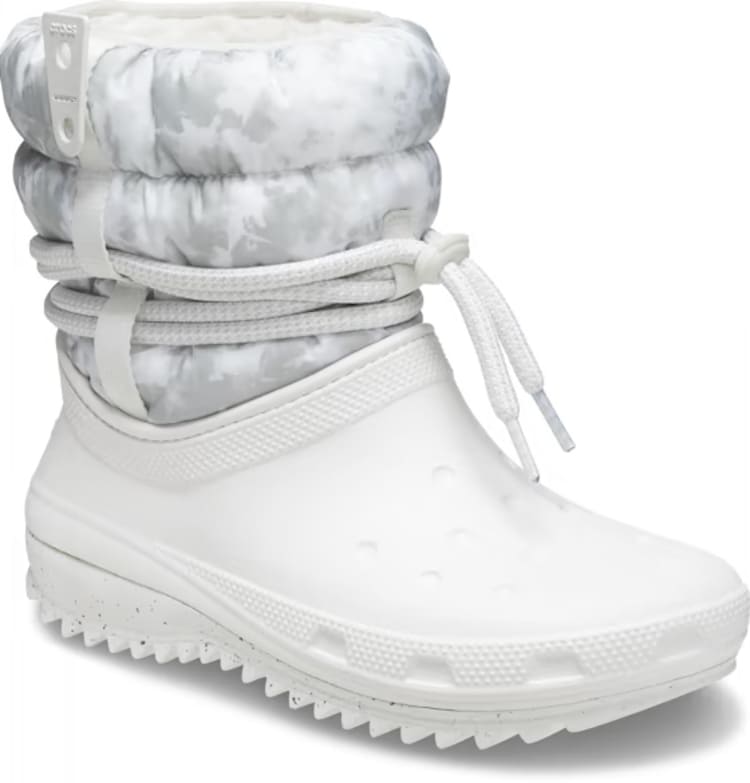 Fashionable design and versatile structure
The Women's Classic Neo Puff Luxe Boot has a closed and lined heel. Using materials that guarantee warmth in your feet. With internal and external isolation, at no time will you feel cold, which will help you have more energy during the day and while walking. This is achieved with a 5″ nylon shaft with 400 g for protection.
On the sides and front of the boots, it has webbing details that help the laces stay fixed and not fall out of place. On the other hand, use an EVA tab in the customizable Jibbitz charm cuff, although you will have to buy these separately from the official Crocs website. They are economical and come in packages.
However, of all the details that make up the design of these shoes, the outsole is its top quality. It is made with sawtooth rubber, which allows it to achieve powerful traction and stability within solid, unstable, or slippery surfaces. You will have no problem walking with this Crocs shoe.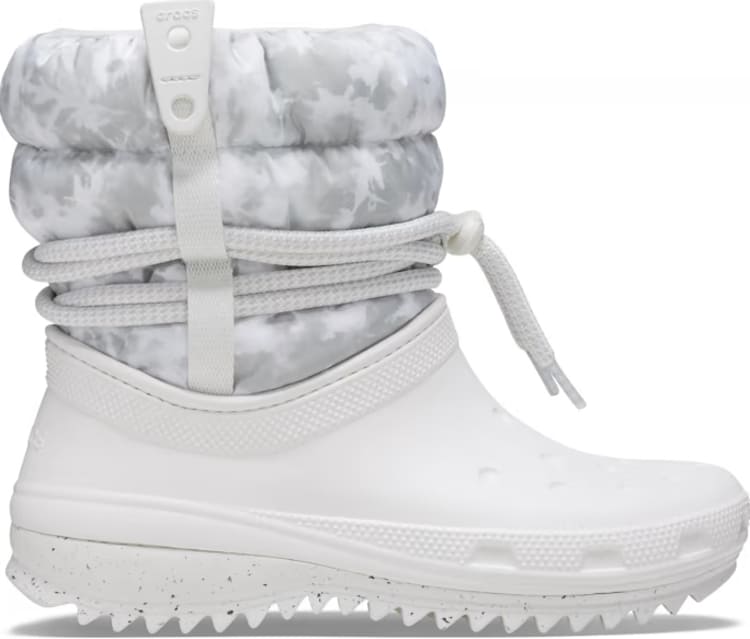 Crocs Price & Shipping
Currently, the Women's Classic Neo Puff Luxe Boot boot model from Crocs has wide availability on the official website. In addition, you can buy them for an economical price of $99.99. You even have the option to acquire them for four additional interest-free payments of $25.00 through the services of Afterpay.
Thanks to the policy imposed by the Crocs website, these women's sneakers have free shipping due to their price. In addition, you can make returns at no additional cost, and the boots are protected by a warranty period of 90 days.