Adidas has stood out this season with innovative products that will leave more than one fashion fan open-mouthed. The new jacket delivers a spacey style with its amazing and trendy metallic silver finish. With it, you and your friends can be the sensation in the United States without the need to make much effort.
As you may already know here at Look At The Square (LATSQ), we are always on the lookout for the latest trends in luxury apparel and accessories. Because of the above, we have set ourselves the task of listing all the virtues and features of this metallic pullover available at Adidas.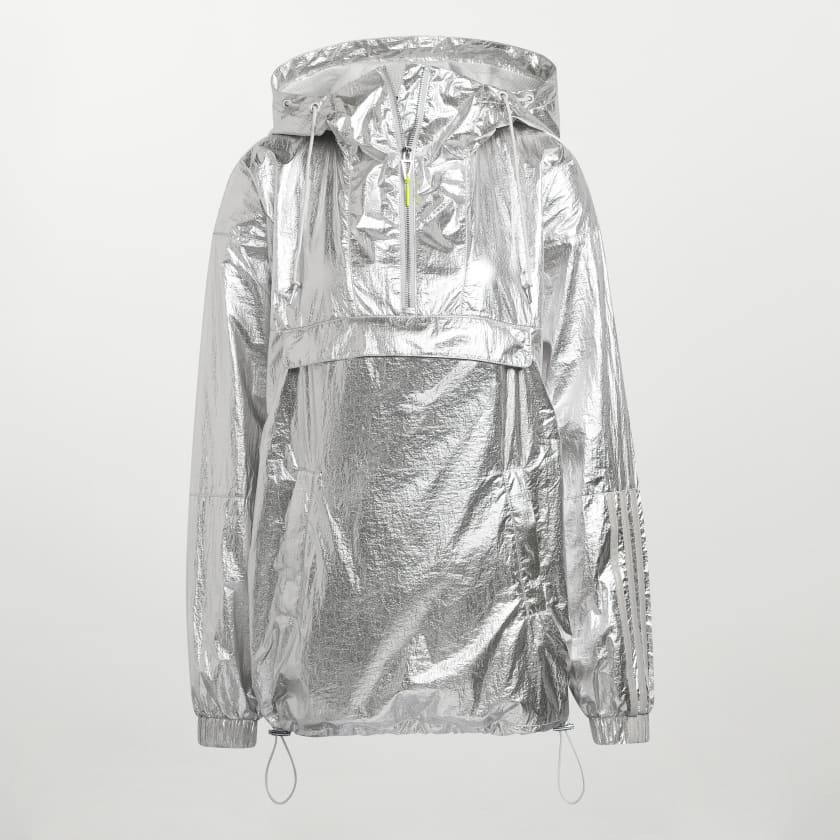 Metallic pullover (unisex) to look like you're from another planet
This is a breathable jacket, which stands out in the market for having a metallic appearance with high brightness and tone. Its fabric is a soft fabric made of smooth nylon, which hangs casually to complete the inclination towards the loose silhouette.
The same has its own adjustable system, which adapts to all types of bodies from the most robust to the thinnest, regardless of gender distinction, as it can be used by both men and women.
All the characteristics of the Adidas metallic pullover
This metallic pullover, has several features to comment and those are the following:
It is loose fitting and fits with any type of complement or casual clothing.
It includes within its structure a mesh lining, which promises to keep its shape even with the passing of time and use.
It is made with Unitefit material, so it can be used by all sizes, genders and body shapes.

Metallic pullover unisex

It has an opening in the back, with which the person can receive ventilation and not overheat while using it.
It has two types of pockets, one is on the front and has a zipper and the other is on the kangaroo and has a hidden zipper.
It has elastic cuffs, so that it can be more comfortable to use for the person wearing it.
Its waist is adjustable by means of an incorporated drawstring.
It is an imported product and its color is metallic silver.
Sizes available in Adidas
This metallic style jacket, is available in various sizes within the Adidas store, these sizes, are for male and female genders alike, in that sense are as follows: 3XS, 2XS, XS, S, L, SG, 2XL, 3XL, 4XL.
In case you do not know your ideal size, the platform allows you to "find your size", through a system that measures both your height and your weight, so you can know what size jacket will fit you best and thus not waste time.
Adidas Metallic Pullover Price
This metallic style jacket is priced at $150 which does not vary, regardless of the size of the person. In that case, the only thing that can make the price go up is the shipping cost, which you should check with the store first.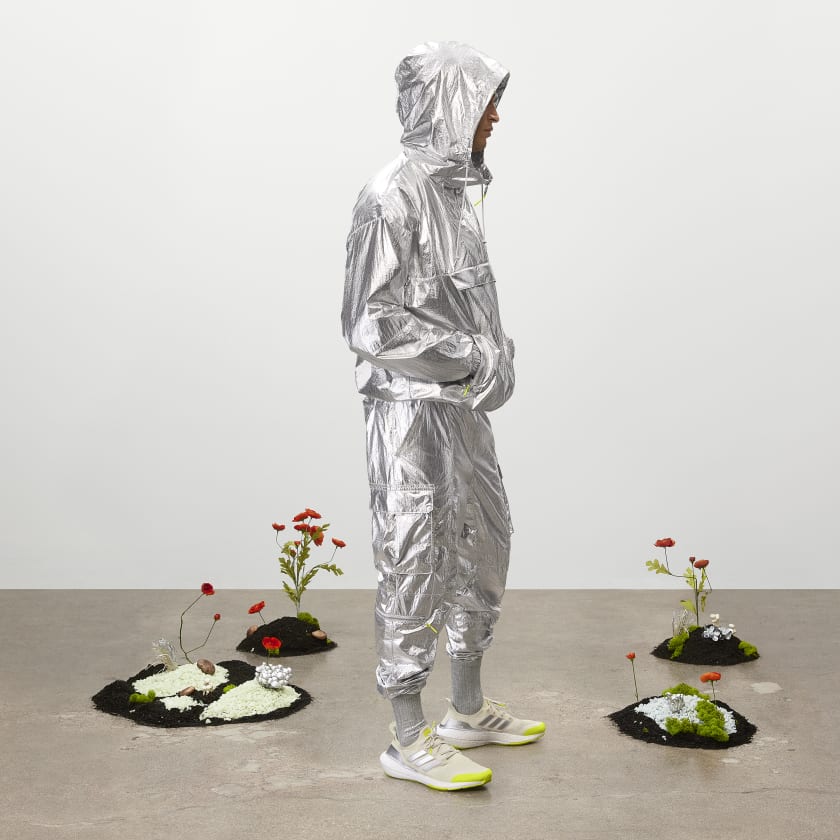 Get the clothes that match your size
Although most of the items that match this pullover must be purchased separately, you can still check them inside Adidas and place a complete order. That will save you time and effort.
In that sense, these items that match perfectly with the Adidas metallic pullover are: metallic sweatpants, knitted socks, ultraboost shoes, all from the same brand.