Skechers anticipates both the tastes and needs of all of us. Especially in the United States, we need to know when to rush to work or some impromptu meeting. For those with little time and who love comfort, Slip-ins sports shoe models are the right choice. Do you want shoes that allow you to run while feeling incredibly comfortable?
Competing with Adidas and Nike, Skechers includes in its catalog several options that attract much public attention. It even caught the attention of the experts at Look At The Square (LATSQ) for its incredible versatility and easy way to put them on. Slip-ins are a fantastic option for work, exercise, or just a walk.
D'Lux Walker
We have the Slip-ins RF: D'Lux Walker model with a neutral dark color perfect for any occasion. Its elegance and versatility allow you to use them at any time, quickly and efficiently when putting them on. You have to put your foot on, and you will start walking thanks to its cushioning system comfortably.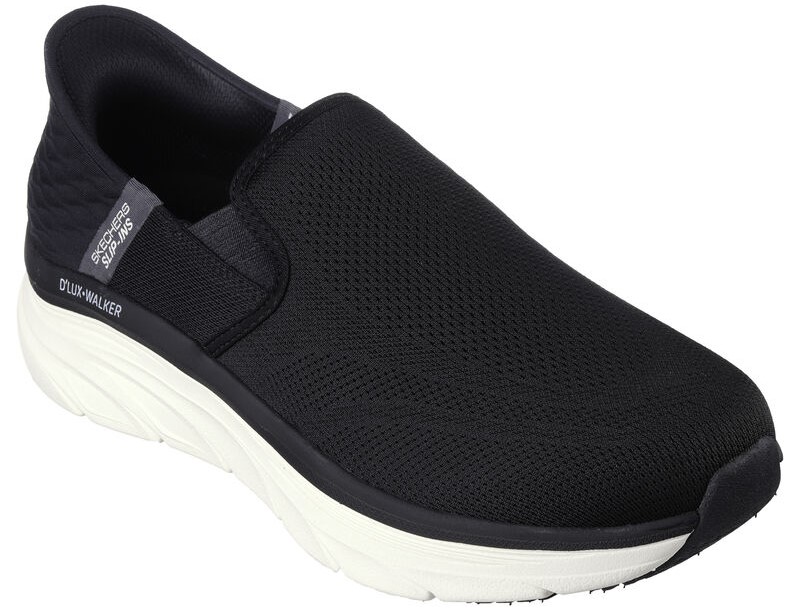 Skechers guarantees the stability and comfort of your foot thanks to the Comfort Pillow, which takes care of your heels and calves. Unlike other conventional models, it has a mesh top designed with a padded Air-Cooled Memory Foam insole.
In the same way, one of the most striking features of this Skechers Slip-ins RF: D'Lux Walker model is its vegan products. Suitable for all kinds of public because it keeps the foot cool, avoiding the appearance of sweat fungi. In addition, its cleaning is effortless because you can introduce it directly into the washing machine without problems. And it can be yours for as little as $90.00.
GO WALK 6 Easy On
Next, the Slip-ins model: GO WALK 6 Easy On is designed for those who need a much more conventional model. Its light color allows you to combine it with any clothing, and it is a fantastic option for jogging, working, or just taking a walk. Skechers seeks to guarantee the comfort of your foot, combining it with an elegant style that gives you footwear of the highest possible quality.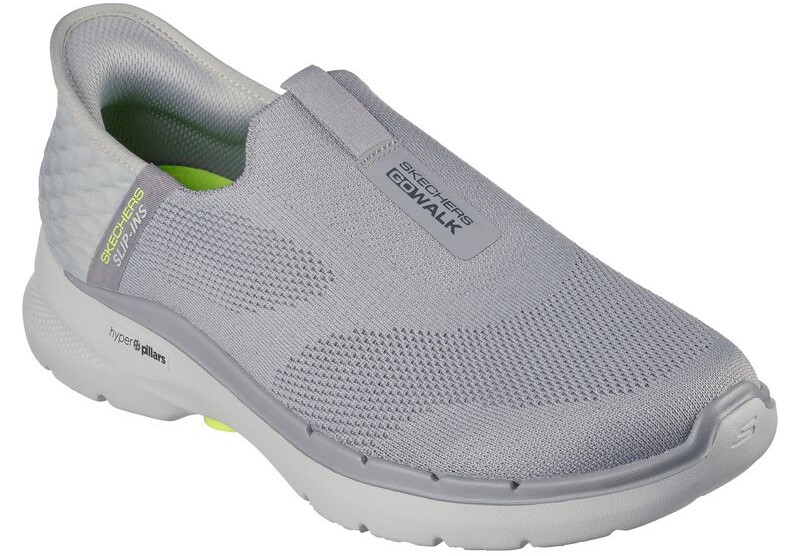 In the same way, it is designed with Comfort Pillow on the heel, giving you the ability to stabilize and keep your heel safe. This prevents slipping and your foot from bending, causing joint or muscle injuries or blows. And in addition, it has a technical fabric upper with an emerging molded heel panel.
And, as if that were not enough, the Air-Cooled Memory Foam insole keeps your foot dry, while the ULTRA GO and Hyper give the model much more rebound. Finally, you will find additional support thanks to Pillar Technology, which can be yours for only $95.00.
Max Cushioning Advantageous
This model of Slip-ins: Max Cushioning Advantageous, is designed for those who need extra support on their feet. Take comfort and stability a step further with this shoe with an exclusive Comfort Pillow heel model. In addition, this black model has a woven upper with an ULTRA GO padded platform and a comfortable Skechers Air-Cooled Memory Foam insole.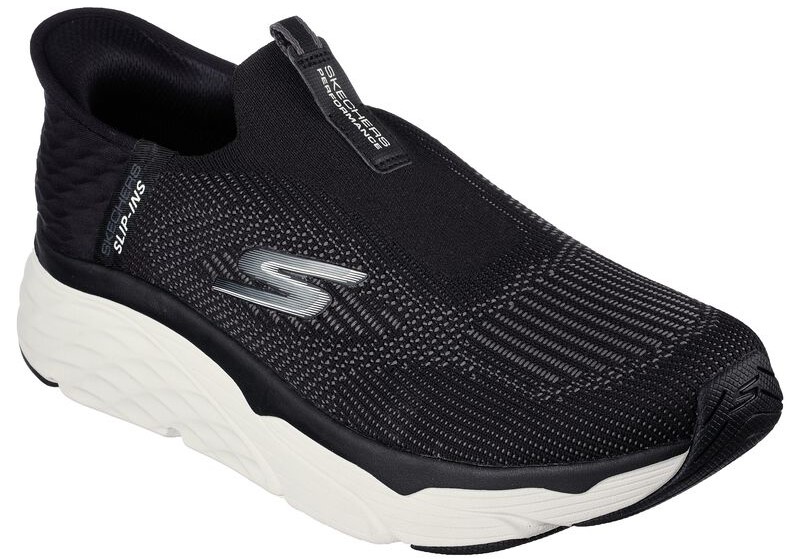 It is made solely from highly durable vegan materials like the previous designs. They are easy to wash, and you will not fear the insole wearing out or breaking. Buy it at Skechers stores for as little as $110.00.
GO WALK Massage Fit Ripple
Finally, this GO WALK Massage Fit Ripple model is for those who love a unique and effective model to protect the foot. For only $95.00, you can enjoy the insole with waves, which give excellent stability and comfort to the sole of your foot. No matter which trails you walk on, you will feel nothing but the padded platform beneath your feet.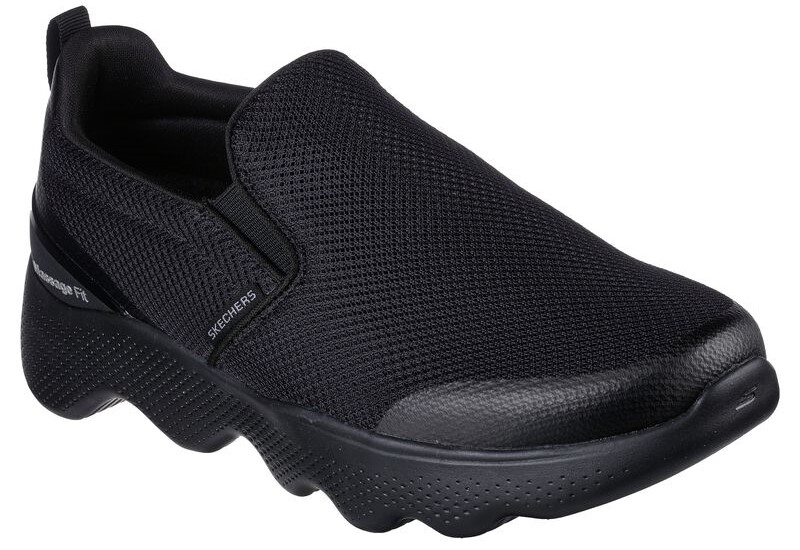 This fantastic design features an engineered mesh synthetic upper, an ultra-light and responsive HYPER BURST padded midsole, and a comfortable support insole. So, it will be the support that your foot needs so much.