The end of summer means the official arrival of autumn and, with it, also the arrival of cold weather. For this reason, brands with articles from the fashion world have renewed their catalogs so that, in this way, they are better adapted to the weather conditions. The case of Zara Home was not going to be different and offers its customers different models of house slippers, with which your feet will not know what the cold is.
The fashion and trend experts at Look At The Square (LATSQ) have selected those models that are sure to succeed in the United States for their comfort and elegance.
Slippers with faux fur cross straps
As part of the offer of the Inditex brand, you will find these Slippers with faux fur cross straps, as stylish as warm, from which you will not be able to separate all autumn.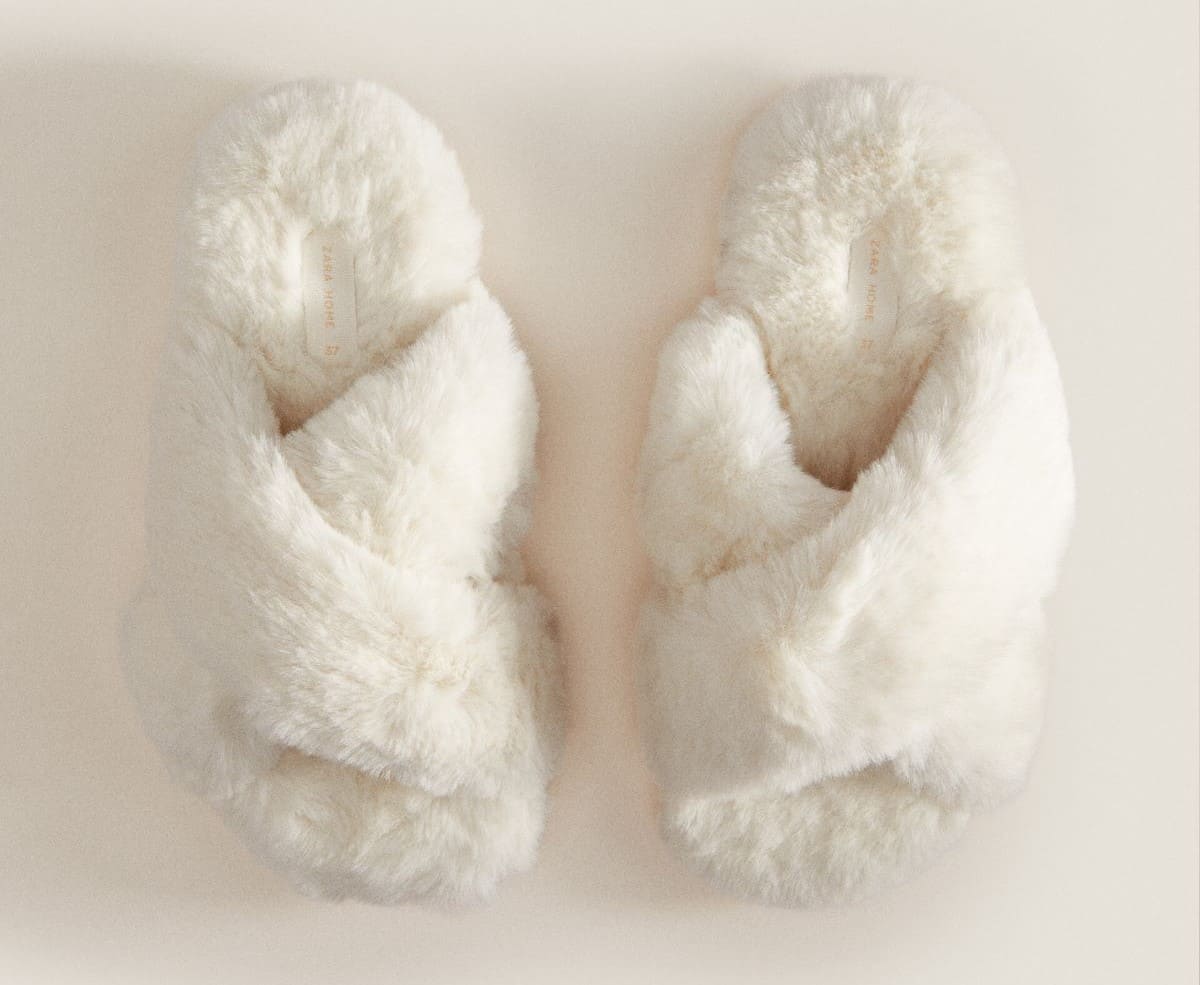 It is a white babouche, sandal style, whose design is based on crossed straps in synthetic hair on the upper part of it. In this way, they will provide your feet with all the warmth they need during those cold nights at home.
As for the materials with which it has been manufactured, they are 25% recycled polyester, composed of PET plastic, also recycled, which is used in water bottles. This reduces the production of virgin raw materials and the consumption of water, energy and natural resources.
Care tips
With this in mind, and with the aim of making good use of the article in order to preserve the maximum quality of its materials for as long as possible, Zara Home has provided the following advice and indications:
Do not wash
Do not bleach
Do not iron
Do not dry clean
Do not tumble dry
If you want these house slippers to be part of your closet, then you can find them available on the brand's website, as well as in their physical stores. They are priced at $35.90.
Faux fur crossover sandals by Zara Home
Another model that gives shape to the house slippers section of the Zara Home catalog are these Faux fur crossover sandals that will give your look all the style you could have imagined.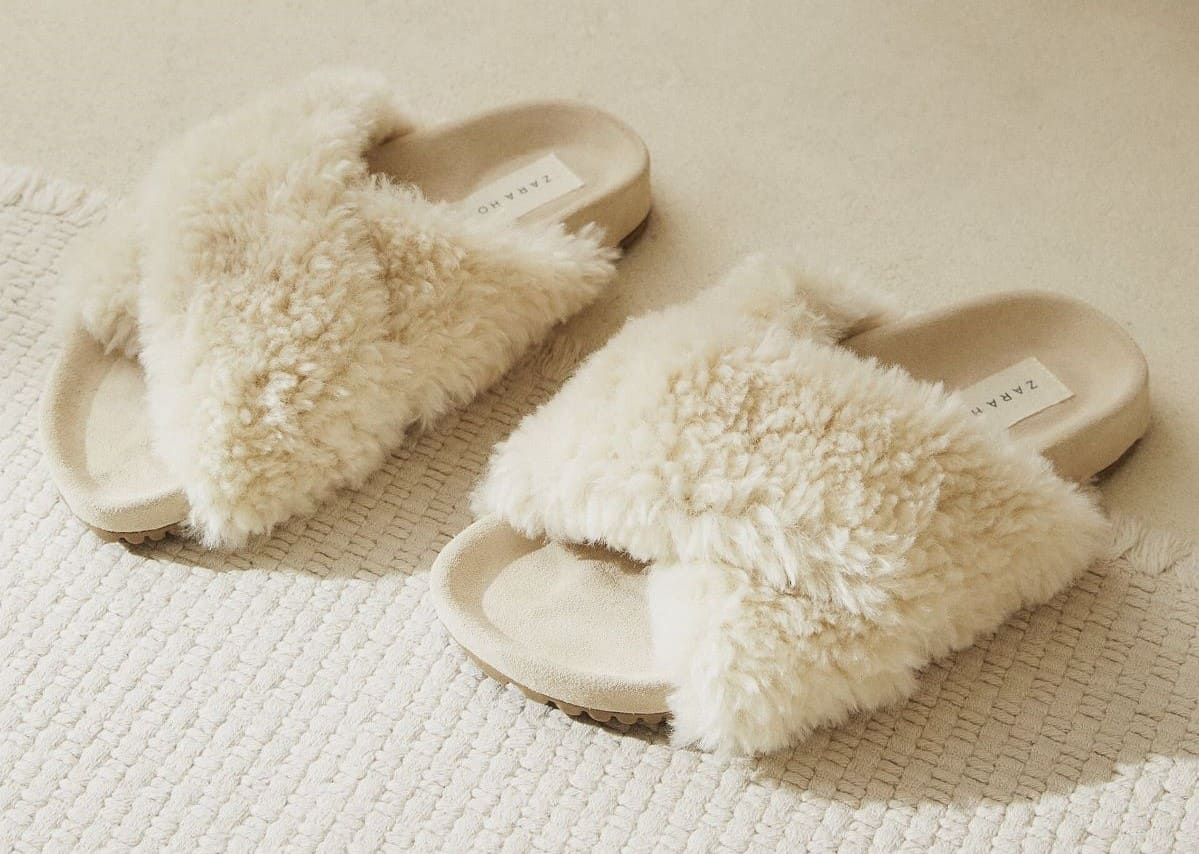 They are sand-colored slippers, in their entirety, whose fabric resembles that of a sheep. They are very soft to the touch and their sandal-like design features two crossed synthetic fur straps at the top.
Composition
Upper: 100% polyester
Sole: 100% thermoplastic rubber
Insole: 100% cow leather
For its price of $49.90, you can purchase this model of house slippers, which are available both online, on the brand's official website, and in any of its physical stores.
Buckled felt mule crog slippers
The Buckled felt mule crog slippers by Zara Home show a different aesthetic to the two previous ones, being these somewhat simpler and with a simpler design to be at home.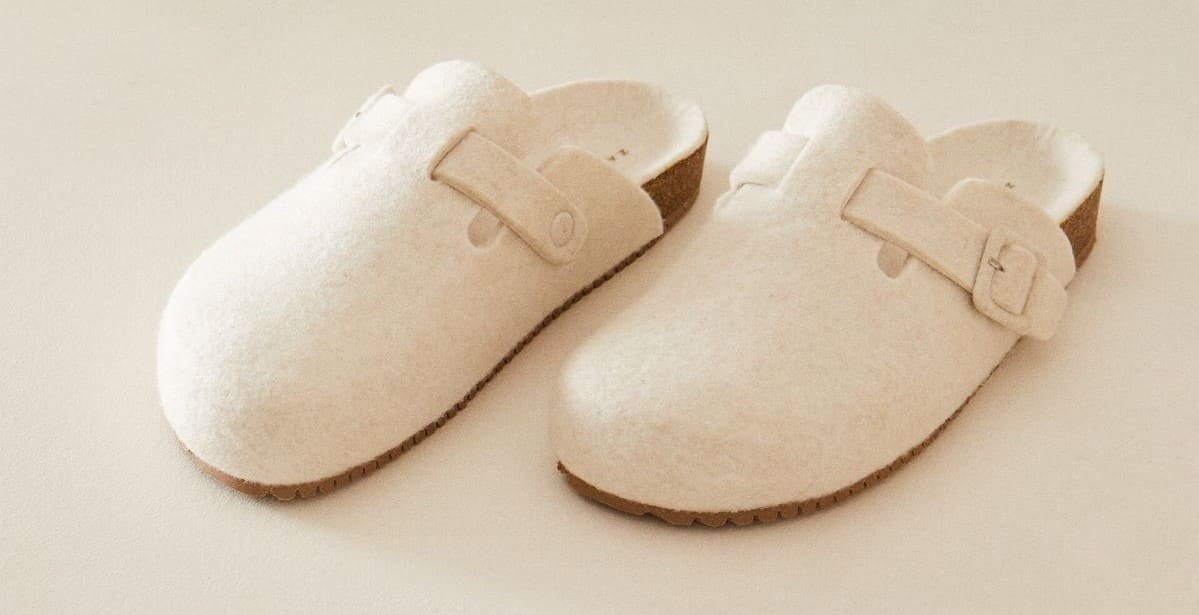 They are felt clog slippers with a lined buckle, which gives them a more street style touch. They are made with at least 25% recycled polyester.
Also, depending on your tastes and preferences, you can purchase them in one of the 4 available colors, all of them somewhat somber, in grayish or light brown tones.
Price and availability
In case you want these slippers to give shape to your closet this fall, you can buy them through their website, or by visiting one of their physical stores. Their price is $39.90.
Waffle-textured mule slippers
Zara Home has added to its product catalog a wide variety of models of house slippers and another of them are these Waffle-textured mule slippers, with a very different design to the previous ones.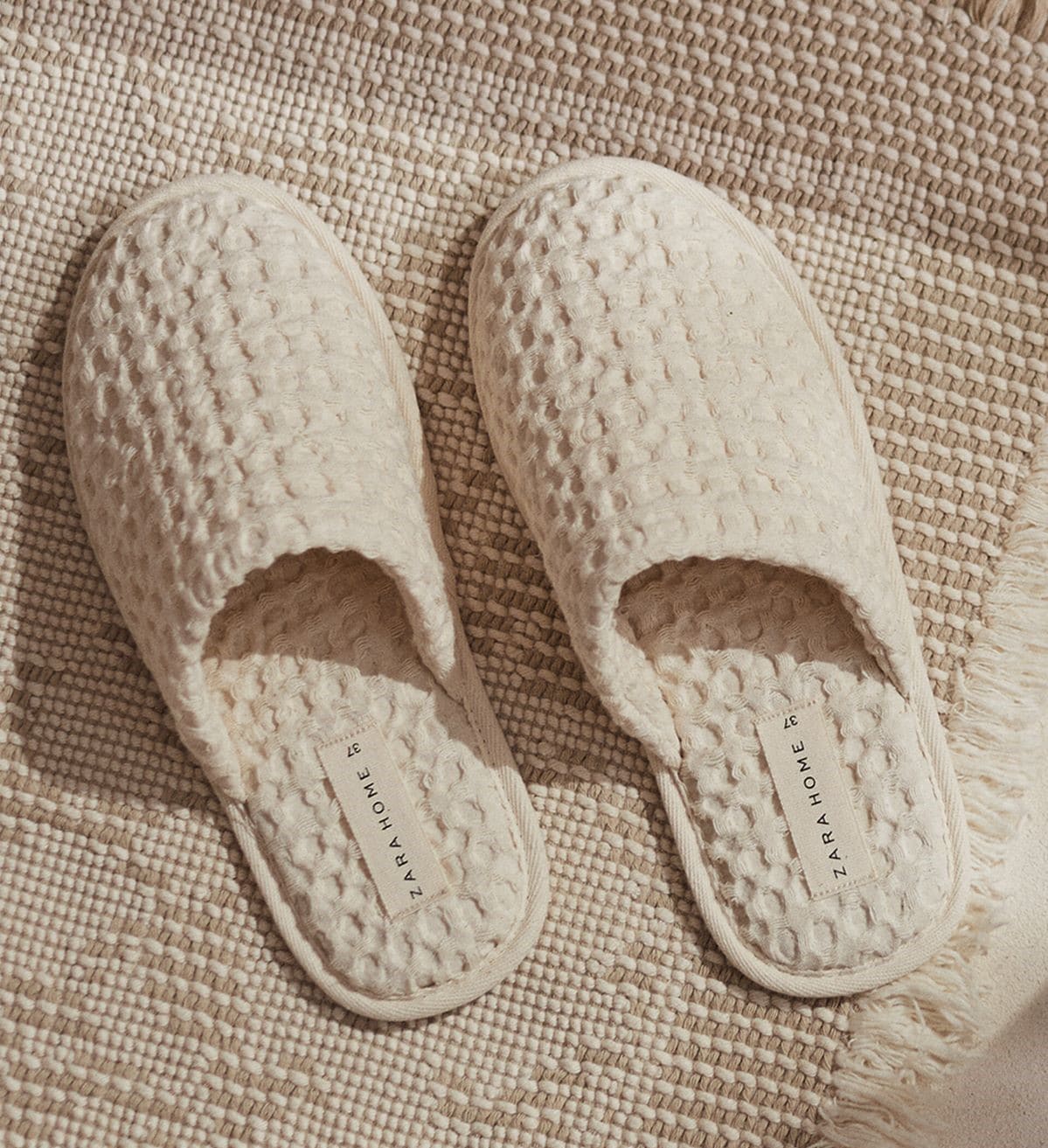 In this case, they are slippers of being at home mule type, with waffle texture, that is to say, its upper part reminds the shapes of a waffle. To better adapt to different tastes, they are available in two different colors: oyster white and gray.
In addition, this model will bring great comfort to your feet, as it is equipped with Starfit technology, based on a flexible polyurethane technical foam insole.
Composition
Upper: 100% cotton
Lining: 100% cotton
Sole: 100% thermoplastic rubber
Insole: 100% cotton
To purchase these house slippers from Zara Home, you can do it online, through its official website, as well as going in person to any of its physical stores. They are priced at $29.90 and are available from size 5 to 11.