Discover the new duvet cover that Zara Home has for your room, a flower design on a black base that comes in different sizes. Pair this cover with pillows, throws, and pillow liner to create a complete bedroom set. At Look At The Square (LATSQ) we like covers that are made of fabrics that are easy to wash and maintain, such as the spring cover.
You are not limited to a specific store, at Urban Outfitters and Costco you can find other models similar to the one you see in the store. The sheet will give the space the touch of warmth it needs in this cold season in the United States.
Zara Home Floral Print Quilt
No longer have your bed a mess, with the Floral Print Duvet cover from Zara Home you will have it fixed every day. It is a beautiful black cover, which has a floral print in warm tones.
The cover is made with 200 thread count percale cotton. This is its true quality since this type of technique makes the cotton fabric more resistant without losing the softness that characterizes it. In turn, it is a fabric that can be easily shaped, because the cotton fibers are longer, making it more firm and stable when spread on the bed. Also, the price is based on the dimensions of the cover, it ranges from $89.90 to $139.00. Other features of this case are.
Percale feels soft and silky to the touch
It is a cover that will last longer
Washing is easy
5 sizes are available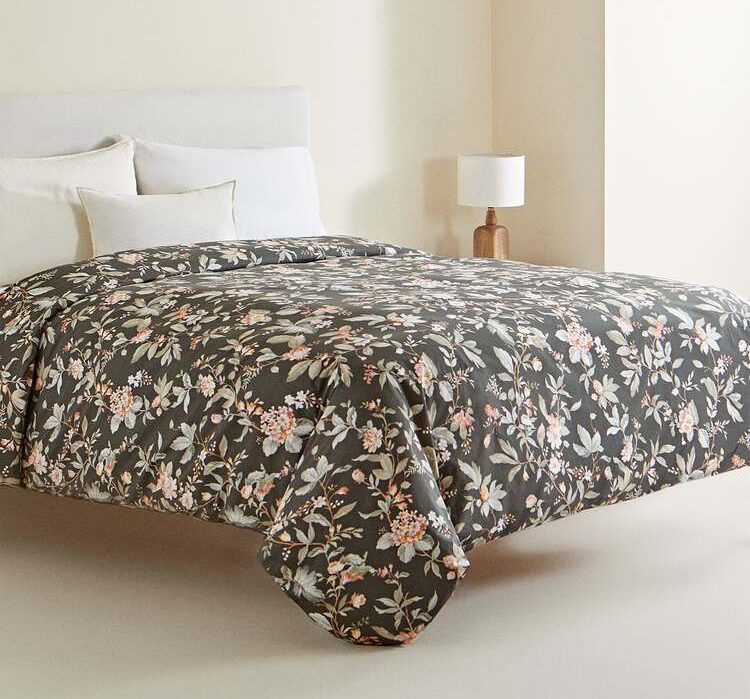 Savannah care
You can wash it in the washing machine, but use the gentle cycle
Do not use bleach because you will damage the print
If you iron the cover that does not exceed a temperature of 150 ºC
Do not dry it in the dryer, better in the open air
Do not dry clean
Reversible Flannel from Zara Home
The second option is for those who like neutral and sober colors. The Reversible Flannel is a flannel duvet cover, the relevant aspect of which is that the dyed yarn is reversible. The design is quite serious, it is a black sheet that has checkered details on one side and herringbones on the other side.
For its part, on the inside it has buttons that are hidden, they work as a closure. Like the previous model, you have several sizes available, which depend on the dimensions of your bed. This is how it goes from the person to the King bed. It is worth mentioning that the cover is composed of 93% cotton. Finally, the price of the case is from $89.90 to $169.00.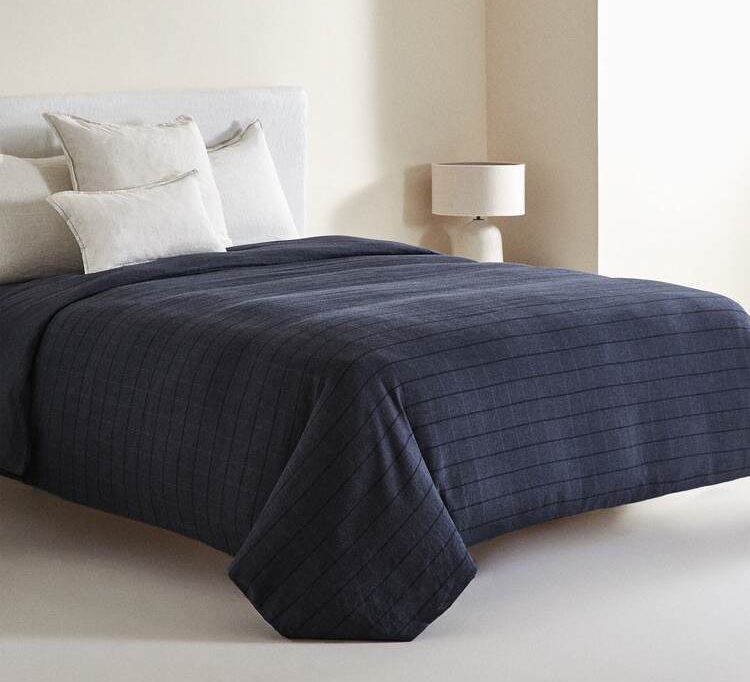 How to take care of it to keep it in good condition
Wash the cover in a single gentle cycle up to 40ºC.
To dry, choose the open air and not the dryer
Does not use bleach or similar chemicals