Although not all garments fit perfectly to our figure, there are certain options such as the Linen Blend Shirtdress from Zara that gives you the opportunity to adapt it as you wish. The fashion experts at Look A The Square (LATSQ) talk about the versatility of this dress, and its potential to make anybody stand out with an enhanced and stylized figure. That in addition, it is at a reduced price that you will not be able to believe the wonders it does for your outfit.
That is why the Spanish store continues to bet on this type of design that adapts to any type of body, texture, and taste. Because it is more than a conventional garment, but one that you can customize, and adapt to what you want. Whether it's a casual style like Urban Outfitters or a more elegant one like those that characterize it.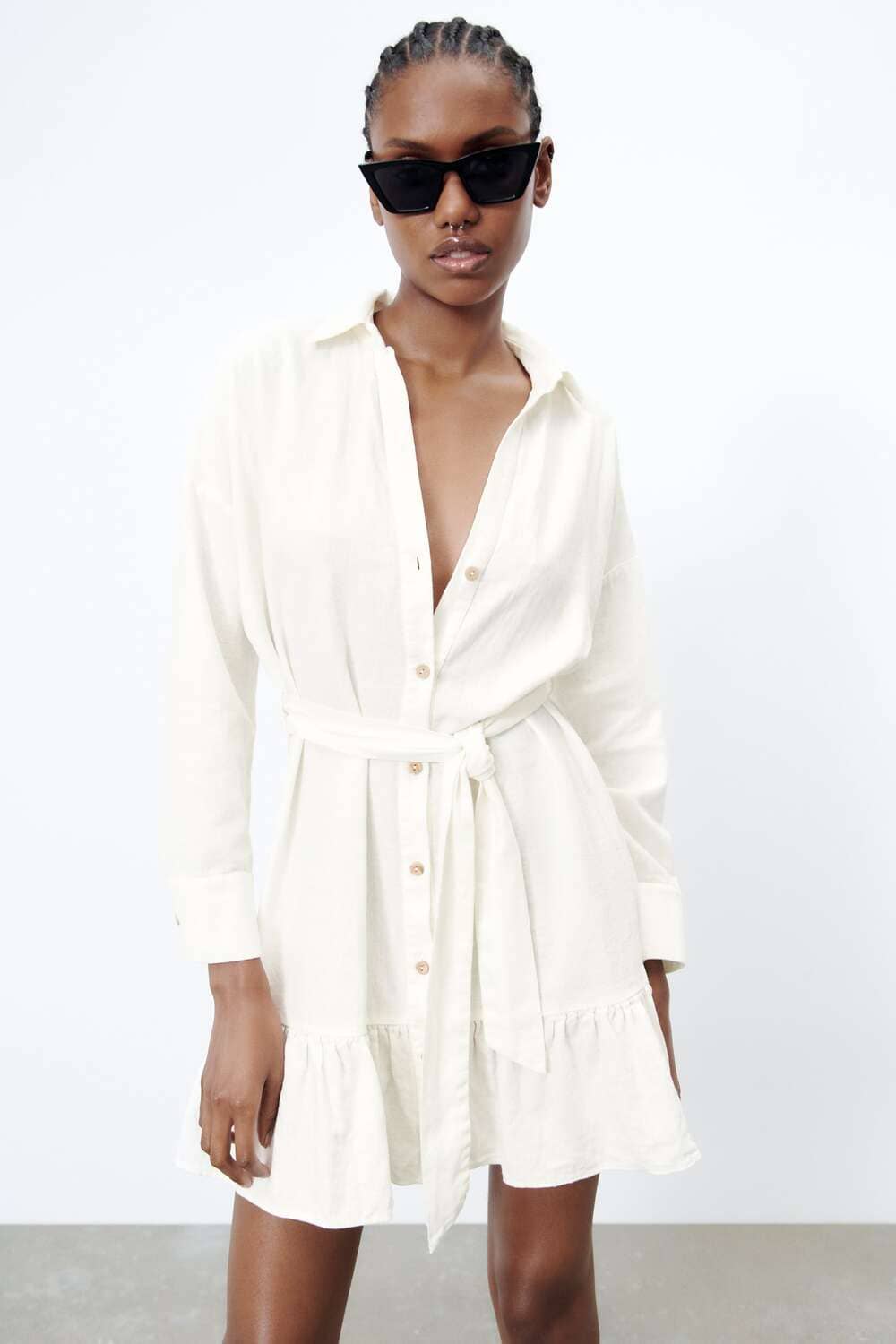 Zara Linen Blend Shirtdress
It is a mini dress of minimalist style and a design that adapts to your texture, in order to enhance the figure. The Linen Blend Shirtdress model from Zara is available in small and large sizes, in order to fit your preferences. Due to its design, it is a garment that will serve you to use in all kinds of situations in a natural way.
It is also necessary to emphasize that the Linen Blend Shirtdress model from Zara is quite comfortable and fresh. You can put it on easily and you will not feel uncomfortable at any time, in fact, you will appreciate the freedom it offers. In this way, you can look better and feel more confident, improving your mood and your ability to communicate with others.
Design details
It is made with linen blend fabric of great freshness and a soft touch texture.
Despite being long-sleeved, it does not cause heat in the body or cut the passage of air at any time.
It has an incredible lapel neck that enhances your chest and allows you to attract the eyes of others.
The front closure of the dress is buttoned and has a belt in tune to adjust it.
It is a durable garment and easy to care for since you can machine wash it with a delicate cycle. It does not tend to stain or suffer degradation in the tissue.
You can combine this mini dress with all kinds of accessories and footwear you prefer. It is very easy to combine and looks good with different styles.
It allows you to show off your legs in an elegant and sensual way, without being very daring. So, you can get the attention of many people you meet.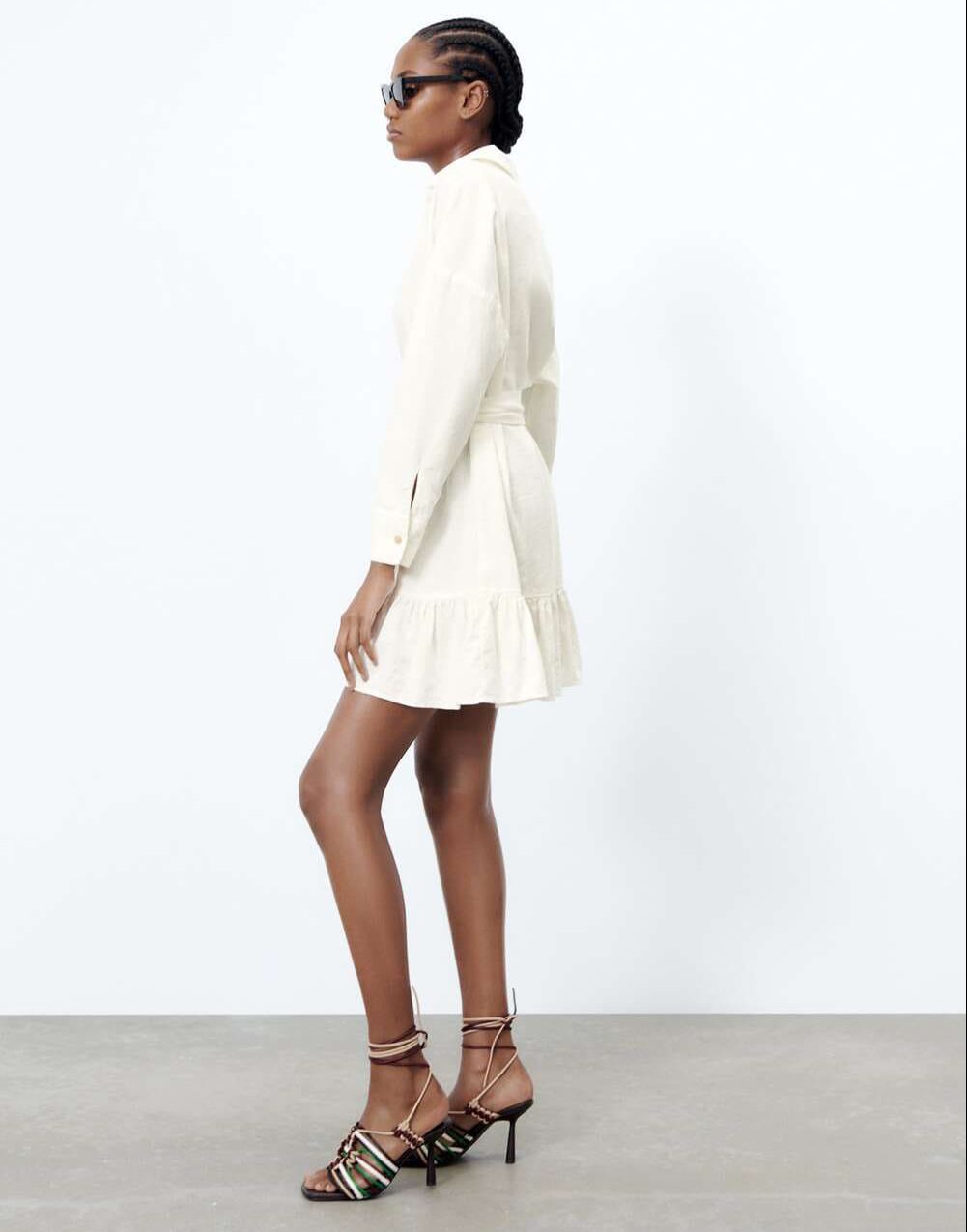 An ecological garment from Zara
It is important to mention that this Zara mini dress is made with viscose from Join Life. Therefore, its composition uses technologies and raw materials that reduce pollution in the environment. In addition, they comply with social, environmental and health, and safety standards for the protection of all involved.
Thanks to these measures applied by Zara, you will be able to collaborate with the controlled growth of trees, in a way that guarantees reforestation. All with energy and water consumption reduced to a minimum, so as not to produce CO2 emissions that pollute.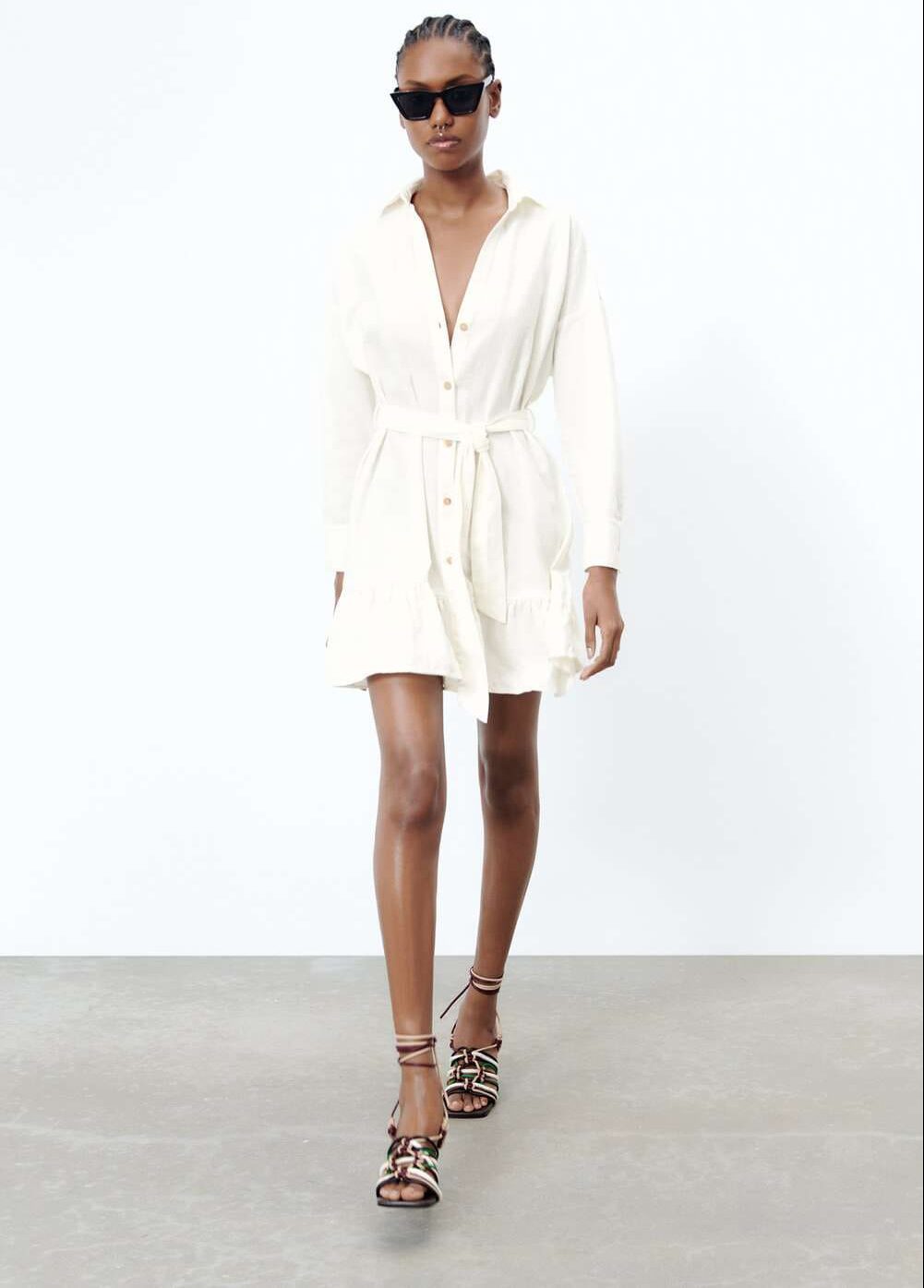 Zara Linen Blend Shirtdress Price
Currently, the Linen Blend Shirtdress model from the Zara collection is available at a 39% discount. Therefore, its price of $49.90 is reduced to $29.99. In addition, home deliveries are fast and efficient, with a delay of 2 to 4 business days. Standard shipping typically costs around $5.95.