Looking for comfortable and fashionable footwear? Well, get ready, because the new model of your brand is almost arriving to the official Nike stores, to all the online sales platforms and most famous in the world: The Air Jordan 1 Mid "University Blue" sneakers for men.
This is one more version of the famous Jordan sneakers that are always great for a sporty look and will definitely never go out of style, because they have already become a classic that is constantly renewed with the inclusion of new details, such as the red hoops that are now part of the most avant-garde design of the brand and that you must have to look fashionable this vacation season.
Features of the new Air Jordan 1 Mid "University Blue"
These are bootie-style sneakers designed at ankle height, with a retro style and lace-up fit. They have been crafted using leather and polyester upper and 100% rubber outsole with a high level of traction on different surfaces, especially on the basketball court.
They have a round toe with a breathability system included and a traditional style that is responsible for providing comfort, both in sports practice and in casual use.
It has a premium cushioning system, Air – Sole, cushioned and provides support and stability. In addition, they are fully baked, making them resistant and durable.
They stand out from the other models in the range for their beautiful light blue colorway arranged in contrasting shades of white and grey, the latter with suede finish; and for the incorporation of the typical basketball hoops netting to the tongue of the shoe, a nice finishing touch.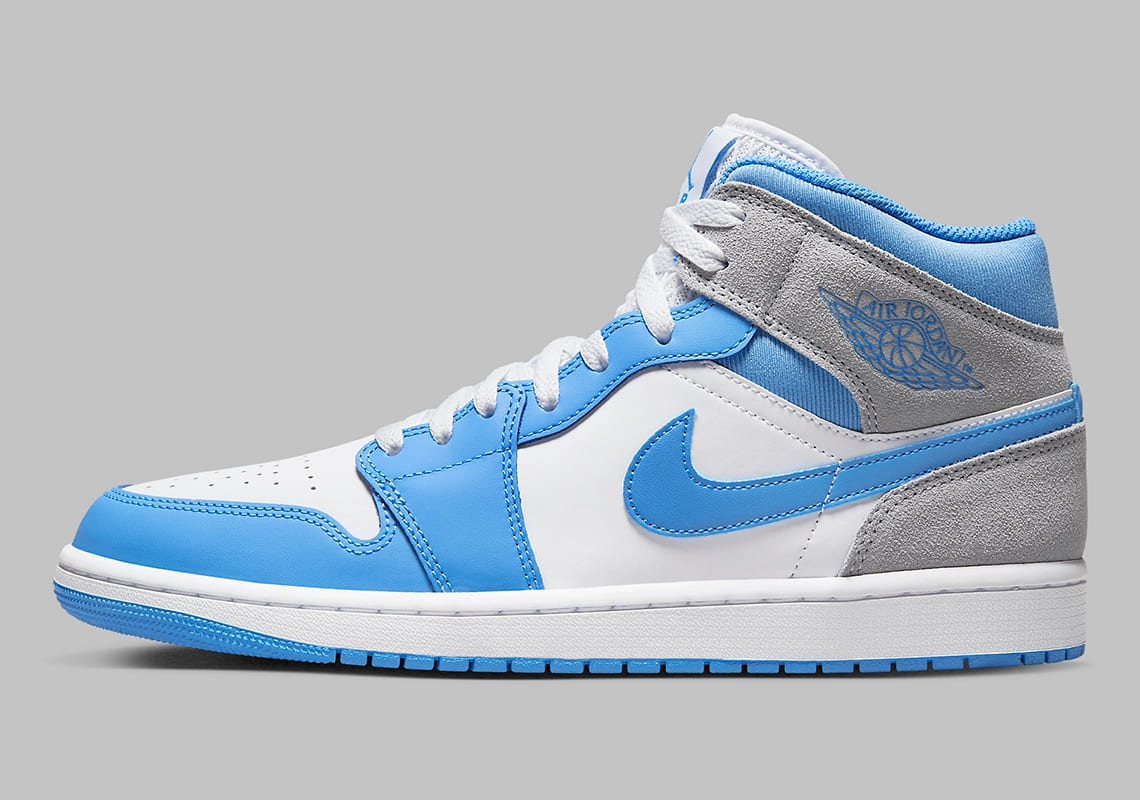 Other Air Jordan 1 Mid models available
Nike Air Jordan MId 1 "University Blue" is the most anticipated shoe of the year 2022, but on the brand's official platform you can find other versions of the model, for women, men, girls and boys, in a variety of colors: gold, pink, gray, black, yellow, purple, green, red, etc., always in contrasting tones.
Prices vary according to color and size, ranging between $ 55 and $ 100 for children's shoes, and between $110 and $135 for adult shoes.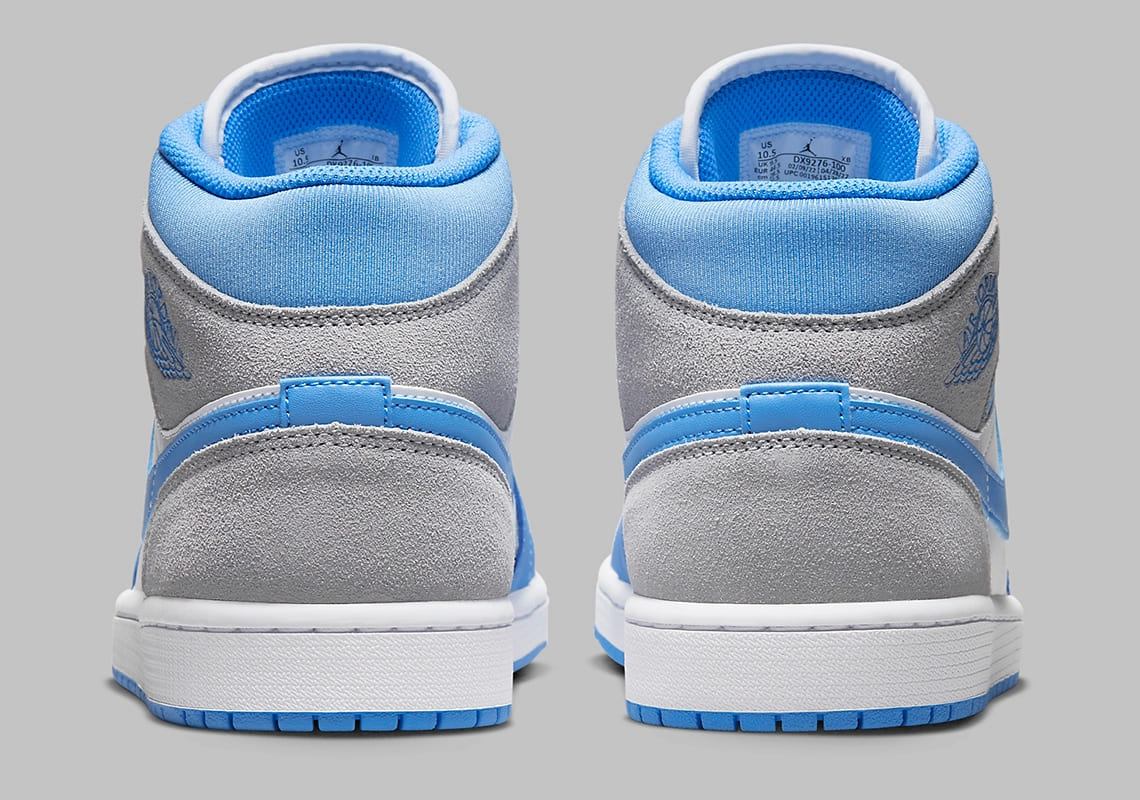 Launching and estimated price
To date, it has not yet reached the online sales platforms or the physical stores of the brand or companies that market it, however, it is expected that by the end of the year the footwear will already be available to the public that is eagerly awaiting it.
As for the price, nothing has been formally indicated, but it is speculated that it will be a little above the indicated ranges, costing on average about $150.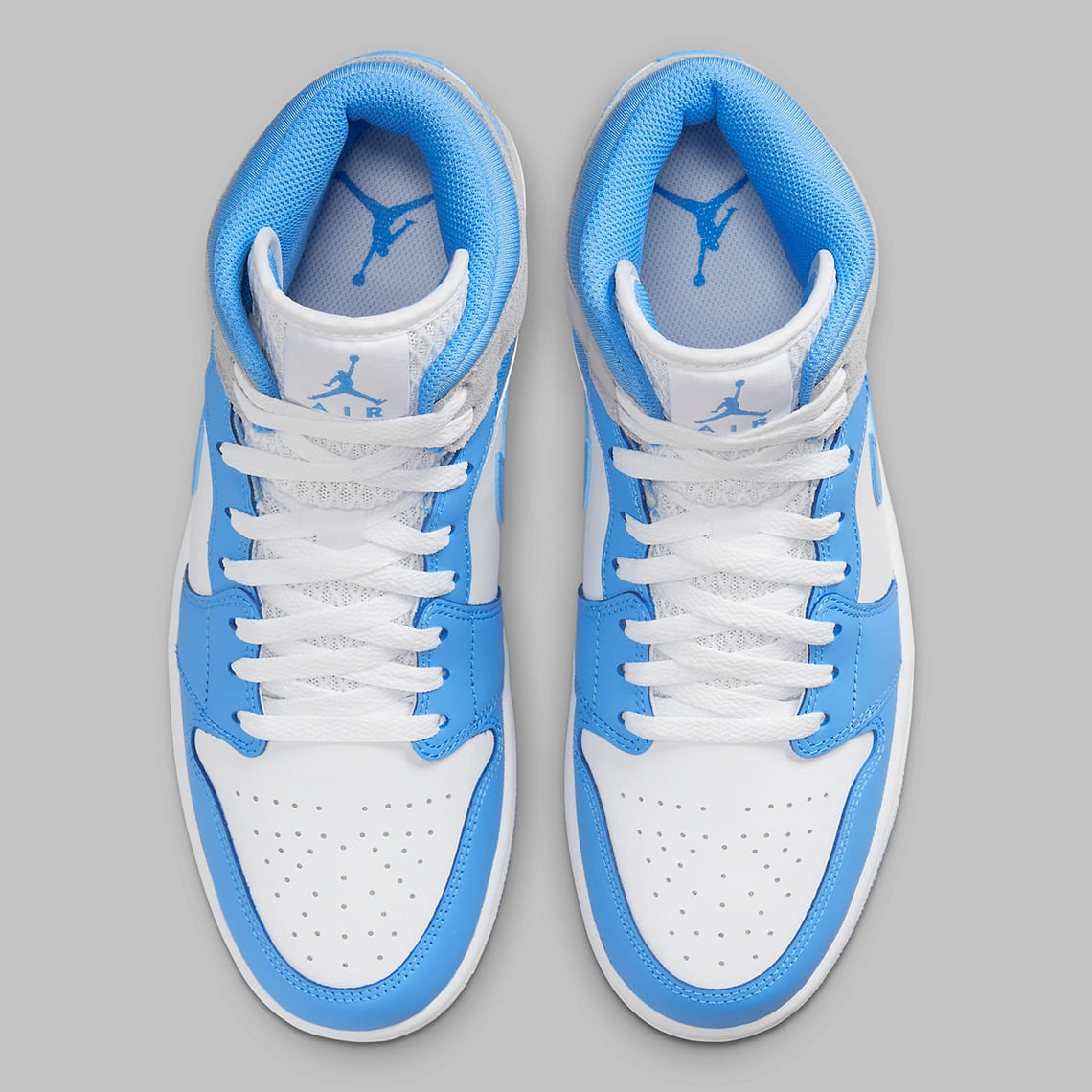 Make a space in your shoe rack, because you are sure to buy them, and they are so cool that you can wear any garment and it will go unnoticed, leaving the Nike sneakers to be the center of attention of all eyes.