If you are looking for a fragrance that adapts to your skin and of course does not alter your pH, Urban Outfitters has included a collection that goes beyond what we are used to. If previously in Look At The Square (LATSQ) we have captured the best fragrances of Sephora or Zara, today we leave them aside because UO has some unmissable options.
From its web catalog you can order them with just one click to have them at home no matter where you are in the United States. The beauty experts of our portal talk about fresh fragrances with shades of almond, rhubarb and orange flowers that are impregnated in the skin to give it a unique aroma that in contrast to your pH will bring out the best in each perfume.
Urban Outfitters Ind. For Her For Him Unisex Fragrance
With endless fresh floral scents that make you feel like you're in the woods, Urban Outfitters' Ind. For Her For Him Unisex Fragrance turns out to be the perfect gift. Especially for those who love to feel one with nature, and have fresh, clean, and aromatized skin with cold and fresh tones.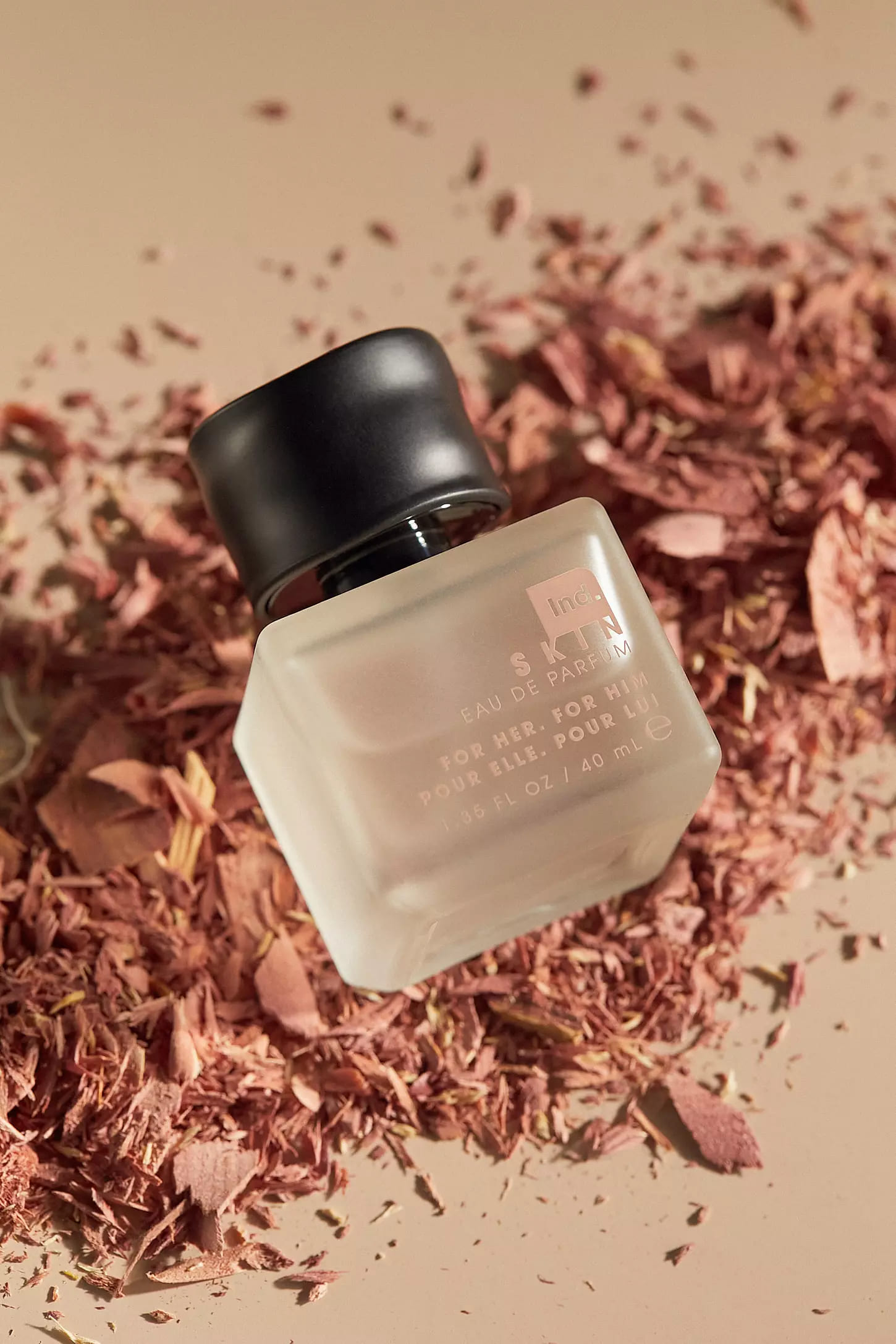 What aromas stand out in this perfume
Forest bathing: Almond, rhubarb, fig, cyclamen, bamboo, tonka bean, sandalwood.
Fresh: bergamot, sage, orange blossom, vetiver, clean musk.
Sandalwood: bergamot, juniper berry, incense, jasmine petals, cashmere wood, vanilla pod, sandalwood.
Skin: jasmine, bright lily, musk skin, cedar.
Suitable for all skin types, men and women… It contains ingredients that do not cause any type of allergy but is responsible for giving shine to the complexion. Made with the best ingredients, you'll have an hourly fragrance for as little as $24.00.
UO Gourmand Hair + Body Mist
Then, with the Gourmand Hair + Body Mist line you don't have to limit yourself to just one fragrance. From the portal, you can sort among the aromas: Peach, vanilla, pistachio, coconut milk, and ocean. Each one is offered in a unique presentation that will fill the shelf where you place them with color. Perfect for those who appreciate fresh, long-lasting, and fruity fragrances, designed to adapt to any skin type and pH. It turns out to be the perfect gift for any woman on Valentine's Day.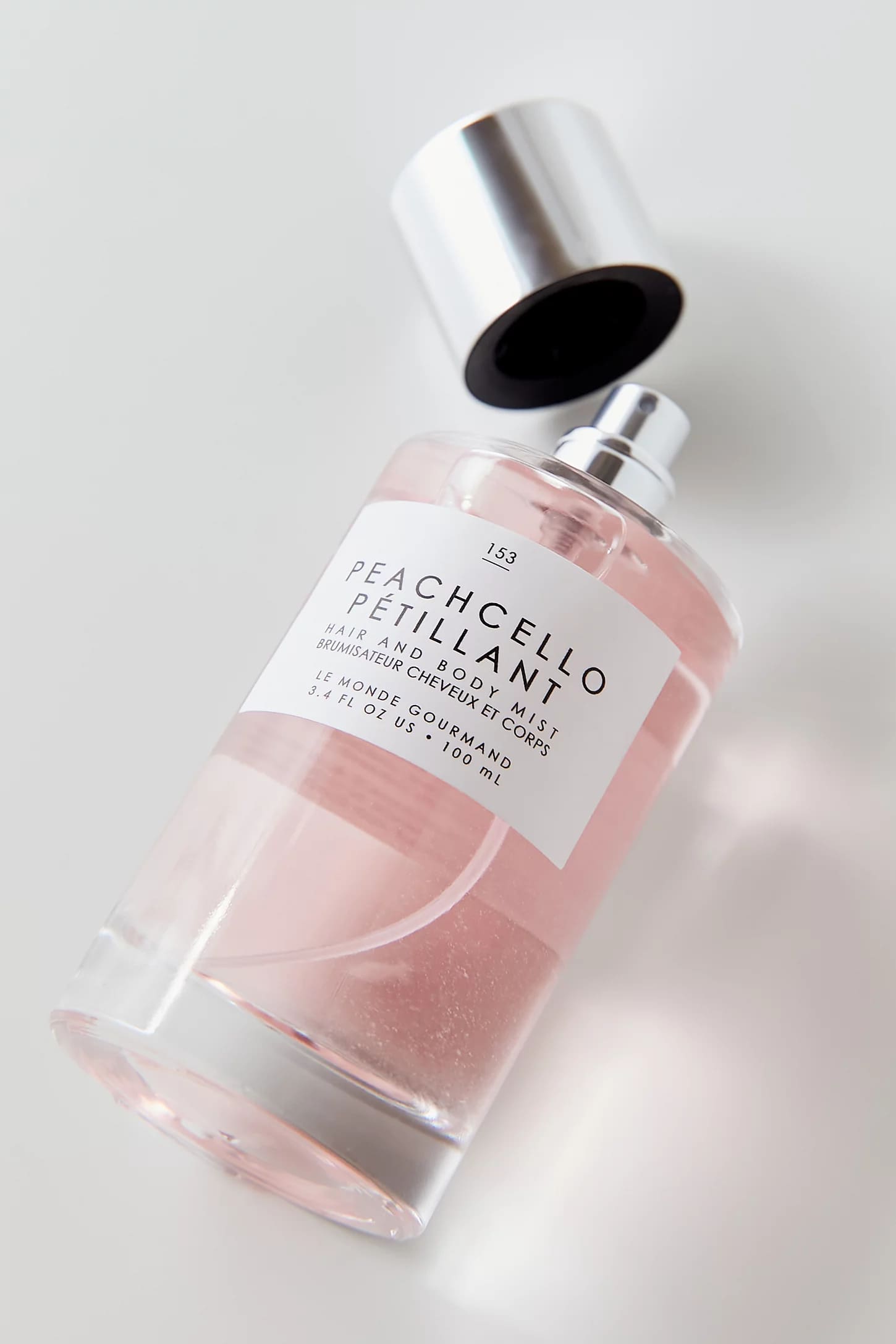 Aromas that stand out most in each fragrance
Ambre Vanillé: bergamot, almond flower, vanilla bourbon, amber, sandalwood, musk.
Fruit du Dragon: guava, pineapple juice, kiwi fruit, coconut flakes.
Lait de Coco: bergamot, vanilla praline, creamy coconut.
Peachello Pétillant: sweet orange, peach bellini, white woods.
Pistachio Brûlée: milk vanilla mousse, pistachio, vanilla vean.
Pumpkin Crème: pumpkin spice, nutmeg, sandalwood.
Ocean salt: honeysuckle, lily of the valley, pink sea salt.
Built to last, Urban Outfitters promises to give you a fragrance with the best ingredients that enhance and maintain the smell for hours. No matter what climate or season you're in, the scent penetrates the skin to scent it perfectly. And all this, you have it at home exclusively for only $26.00.
UO Bel Rebel Perfume
Finally, a perfume that says a lot just because of its divine appearance. Presented in a classic and simple bottle, but at the same time very elegant that is able to keep all the smells encapsulated so as not to let anything escape. We are talking about the Bel Rebel Perfume, which you can find in the aromas: Bubblegum and Peach me. All with a representative color.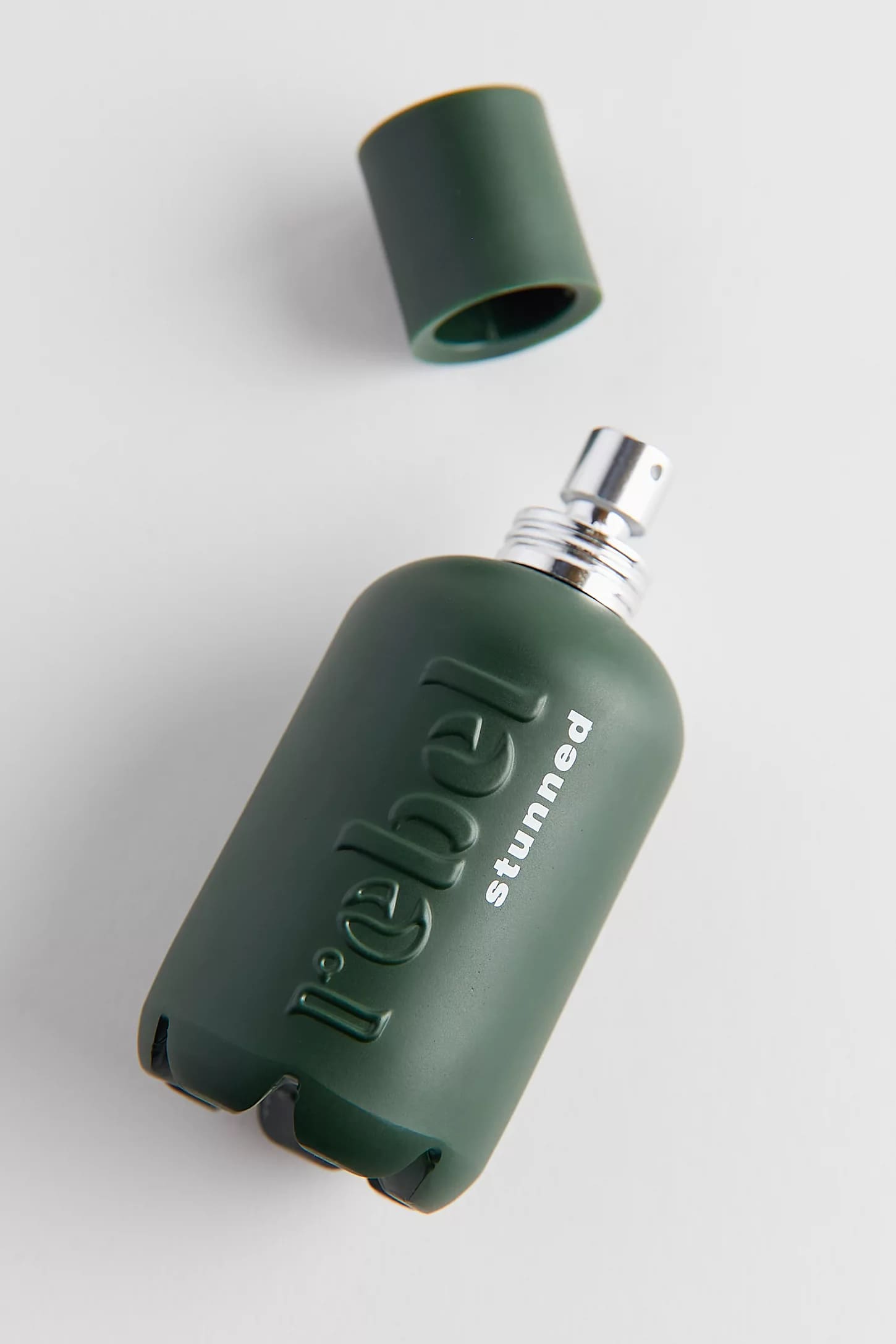 Aromas that stand out the most
Bubblegum

Top: fruits, clove bud.
Middle: bubblegum, orange oil.
Base: cashmeran, patchouli oil, vanilla.

Peach Me

Top: bergamot, orange, osmanthus, black pepper, clove, cinnamon.
Middle: peach, mango, coconut, cassis, burnt caramel.
Base: vanilla, cream, opoponax, Tonka, sandalwood, Musk.
To have it at home and start enjoying one of the best fragrances on your skin, you only need $210.00. Exclusive to Urban Outfitters, it assures you a fragrance that will match your personal pH and bring out the best in this perfume for hours.