As back to school approaches, it is necessary to prepare to buy school supplies. Stores like Walmart, Amazon, or Best Buy have many options, at affordable prices. However, the Zara Home store is the one that offers the most elegant accessories on the market. In particular, with its new 'Back to School' collection, which has essential supplies for boys and girls.
There is a wide variety of new products. With multiple options for any need that may arise. In addition, the prices they handle are quite cheap. Without a doubt, it is one of the best options to buy inside and outside the United States. Here we will tell you about the best accessories for school from the 'Back to School collection.
Rainbow Backpack
The backpack from Zara Home is the main accessory that all children need for back to school. For this reason, Zara Home has this incredible product at an affordable price. It is a children's backpack with a rainbow design and adjustable straps. It is a model for boys and girls, which has enough space to store school supplies.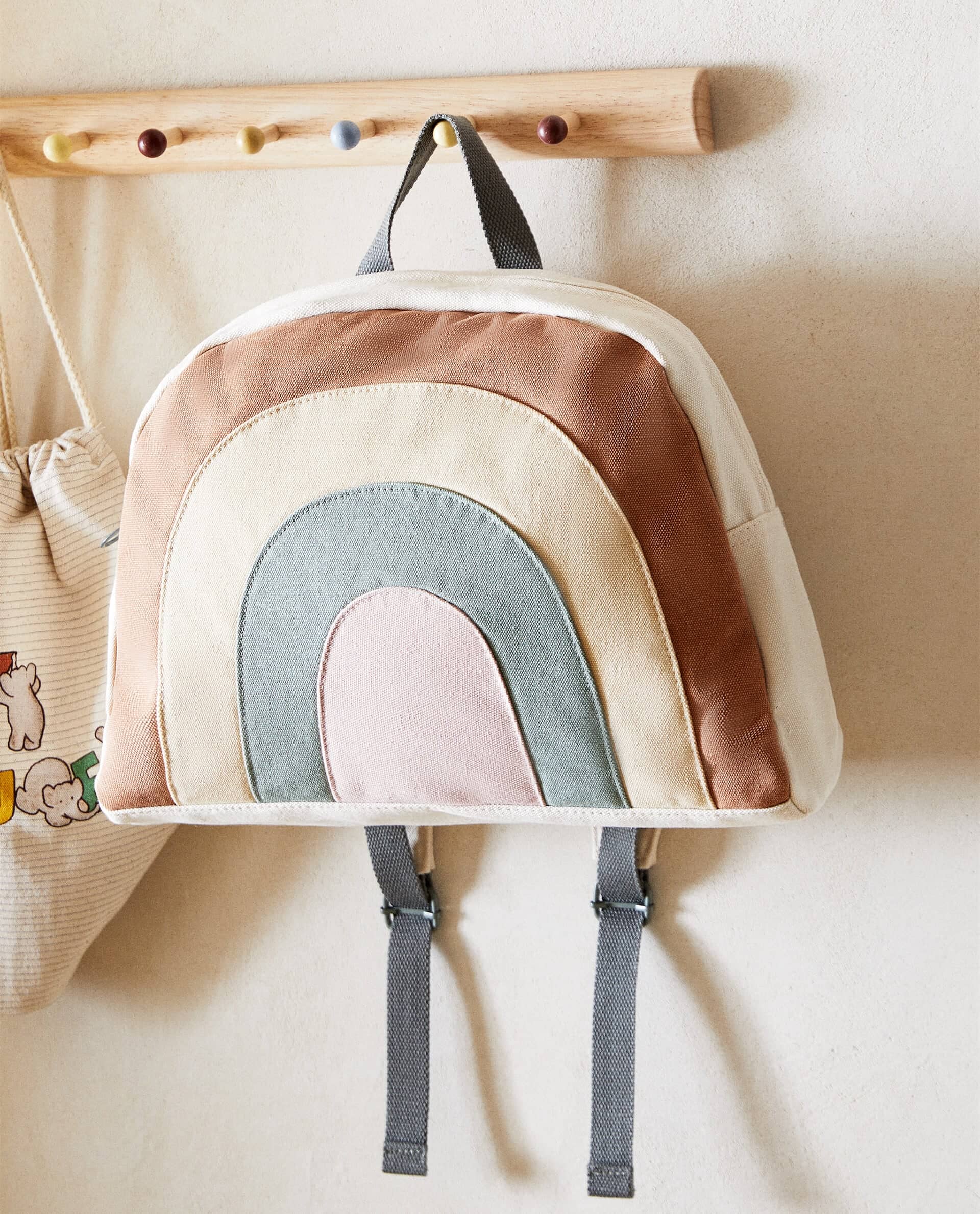 This school bag is made of polyester, cotton, and viscose. It measures 30 x 40 x 8.5 inches, weighing 430 grams. It is light and comfortable to use and can be purchased for a cost of $49.90.
Zara Home Rainbow Pencil Case
To complement the backpack, Zara Home also has a children's pencil case with a similar rainbow design available in its collection. It is a compact and resistant school accessory, with zipper closure to keep everything in order. This back-to-school utensil is also made with polyester, cotton, and viscose.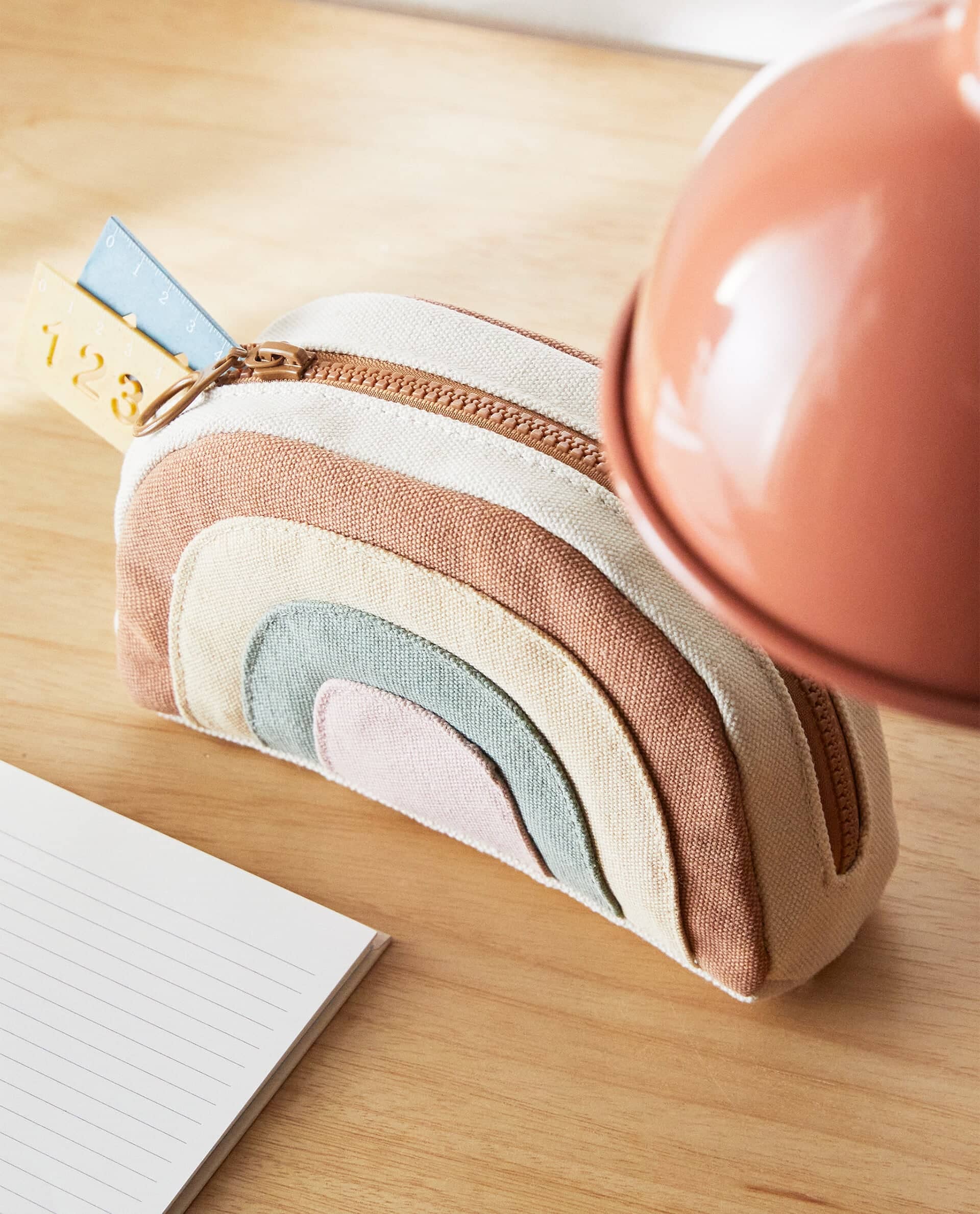 The measurements it has are 12 x 195 x 5 inches, plus 158 grams of weight. It is perfect for storing pencils, erasers, and more, as it keeps them all protected in one space. Zara Home sells this product for a price of $25.90.
Zara Home Babar Canvas Tote Bag
The rainbow backpack from Zara Home is not the only backpack available in this collection. Another of the most requested models is this canvas bag. It is an accessory for school with a more childish style. In part, due to the illustrations of Babar that it has on its exterior. It does not use a zipper but has adjustable straps.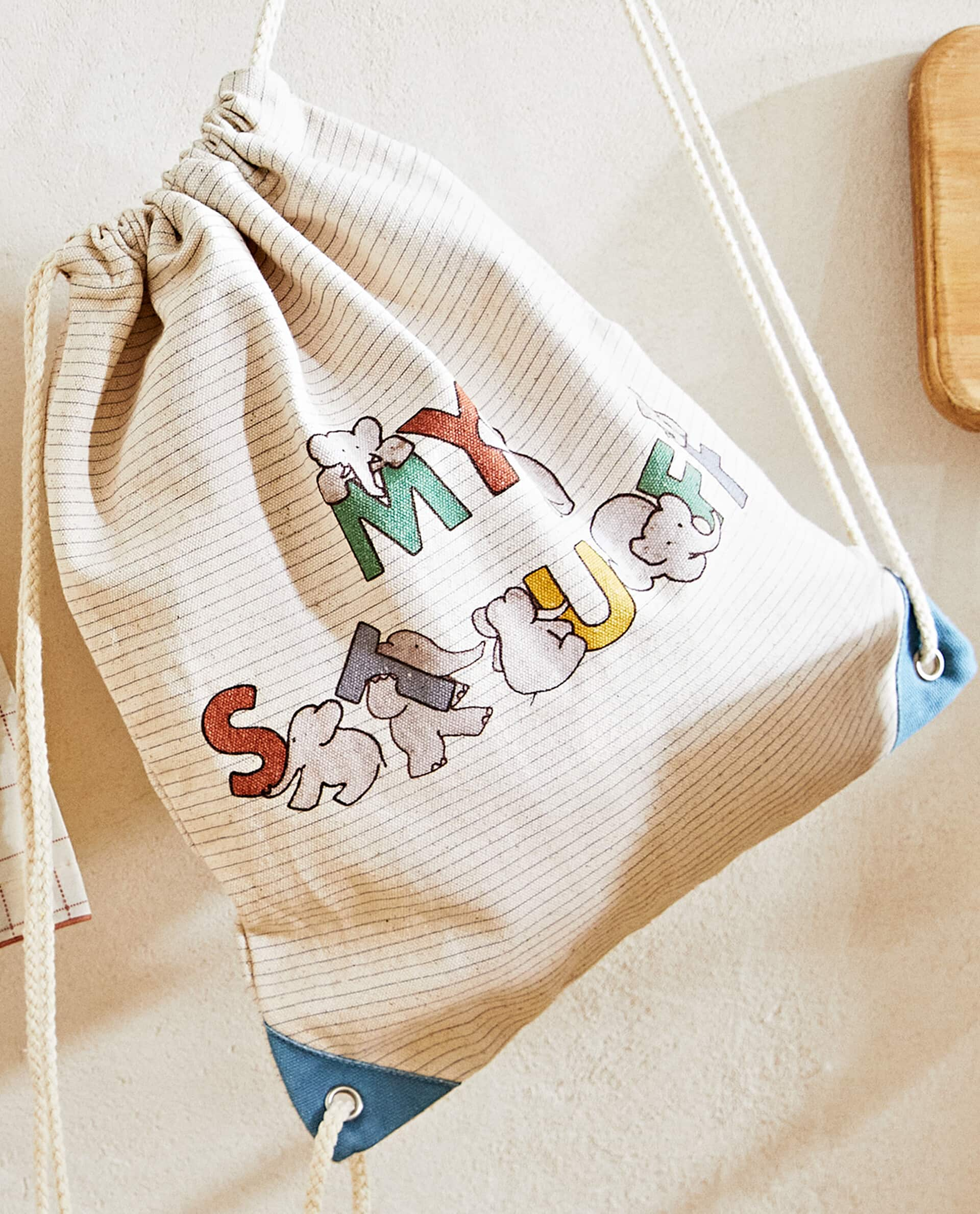 It is a product made entirely of cotton and has a compact size, measuring 35 x 30 x 0.2 inches, while the weight is 136 grams. Currently, it is worth $25.90.
Zara Home Babar Thermo-Adhesive Labels
It is always important to decorate and identify all school supplies. Therefore, you will need thermo-adhesive labels. The Zara Home collection has them available, with a Babar elephant design. It is a polyester accessory, ideal for labeling notebooks, bags, books, and any school material.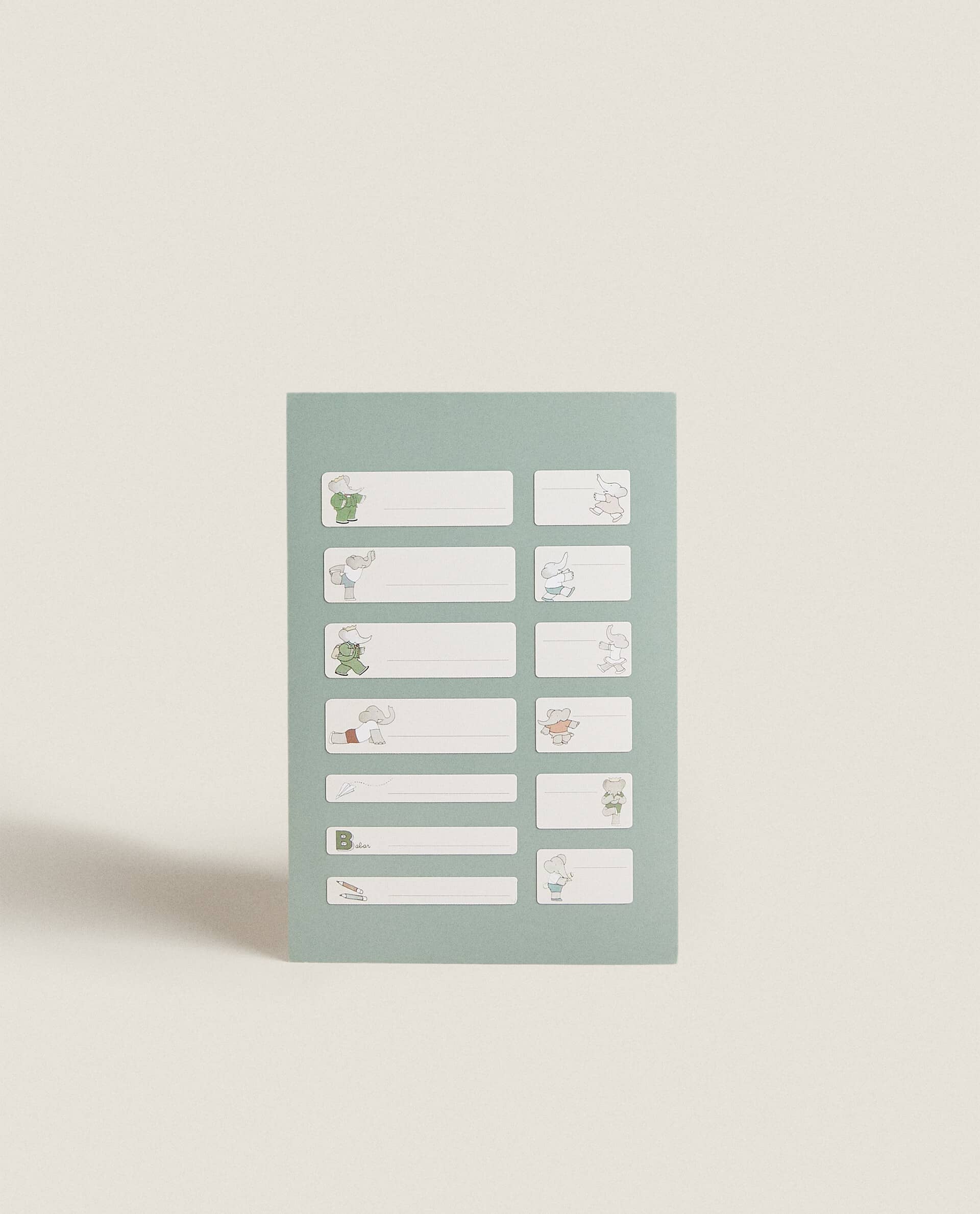 Due to its measurements, it allows you to write down the user's name and other additional data. This is one of the most effective and accessible school supplies. On their website, they are worth $9.90.
Glitter Notebook
Finally, we go with one of the most essential school supplies that this store has to offer. It is a pack of three glitter notebooks, in different colors. They are made with high-quality paper, so the ink does not corrode through its pages.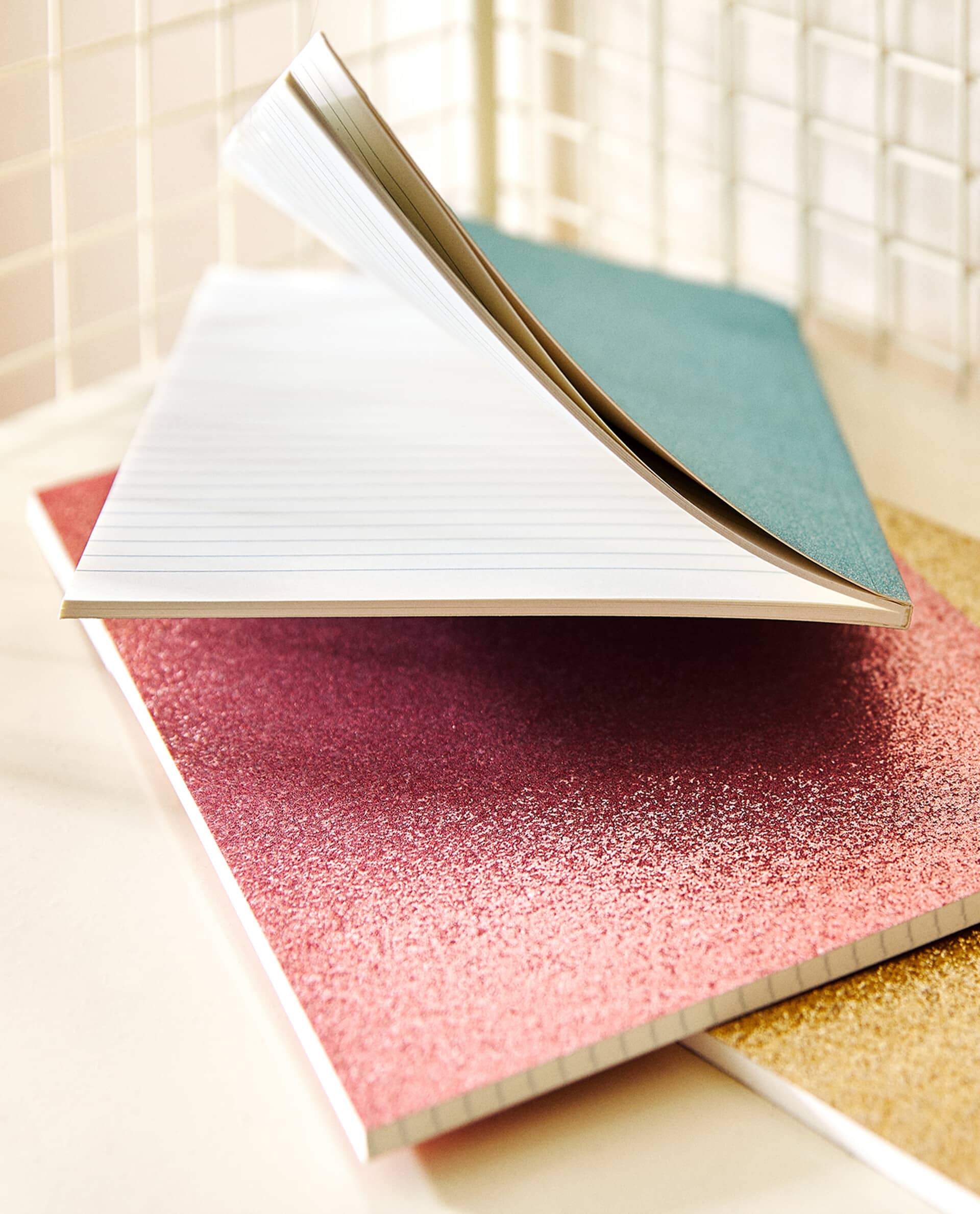 In addition, they have a lightweight of only 345 grams. This school accessory combines perfectly with the others on the list. Best of all, aside from coming in a set of three, it is only $22.90.