Cold days are not pleasant at all if you are not prepared for them, with the appropriate clothing. In the special, if you live in the United States where the season drops considerably. Luckily, Zara's new coat collection is perfect to combat the cold with style, in the best possible way.
These garments have a fashionable design, to leave the house in a refined way. For price and quality, it resembles pieces from Nike and Urban Outfitters. Within the catalog, there are many options to choose from. That's why here at Look At The Square (LATSQ) We offer you some recommendations.
Zara Double-breasted Wool Blend Coat
It is a beige coat for women that is also available in a black tone. It has an elegant and versatile design since it can be combined with a wide range of clothes and styles. Therefore, it can serve you in cold and hot climates. It has a lapel collar, rear ventilation, and front pockets.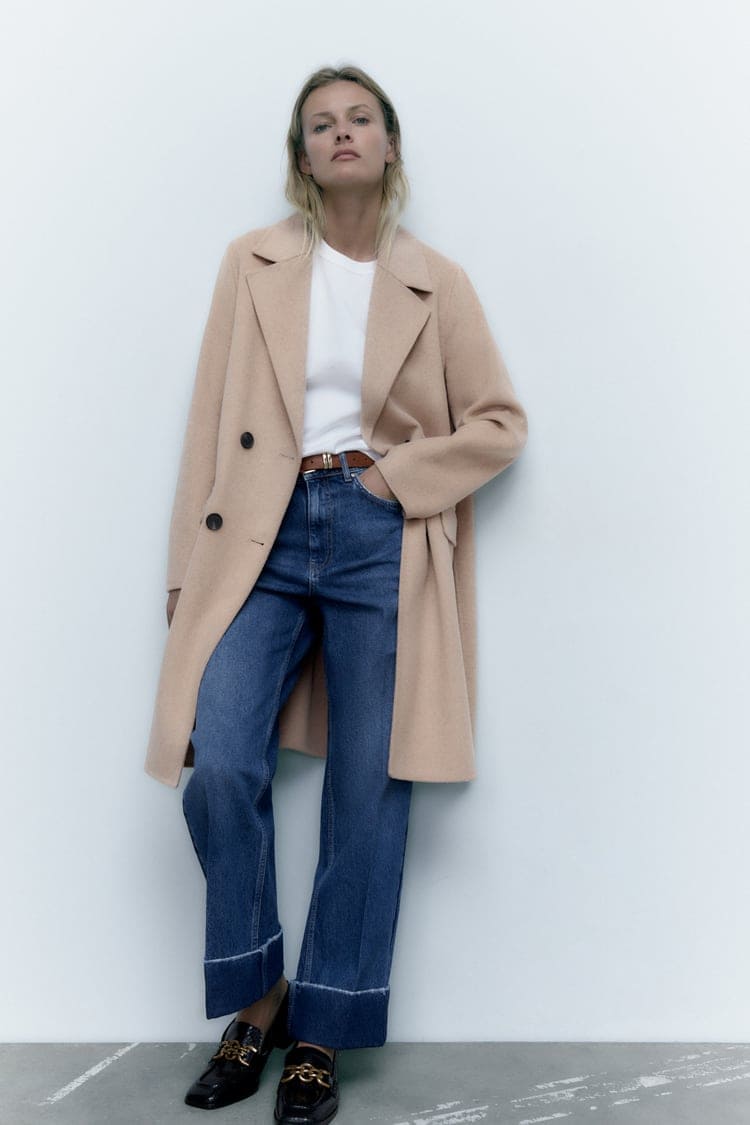 It is also necessary to mention that this garment uses recycled wool for its elaboration, to avoid contamination. On the other hand, it has XS to XXL availability and an affordable price of $149.00.
Zara Belted Wool Blend Coat
We continue with another trench coat for women with a similar style, but with small details that make the difference. It is also long-sleeved and has an elegant lapel collar. But, this model has a front closure with an integrated belt, making it more protective in low temperatures. It is available in brown and black.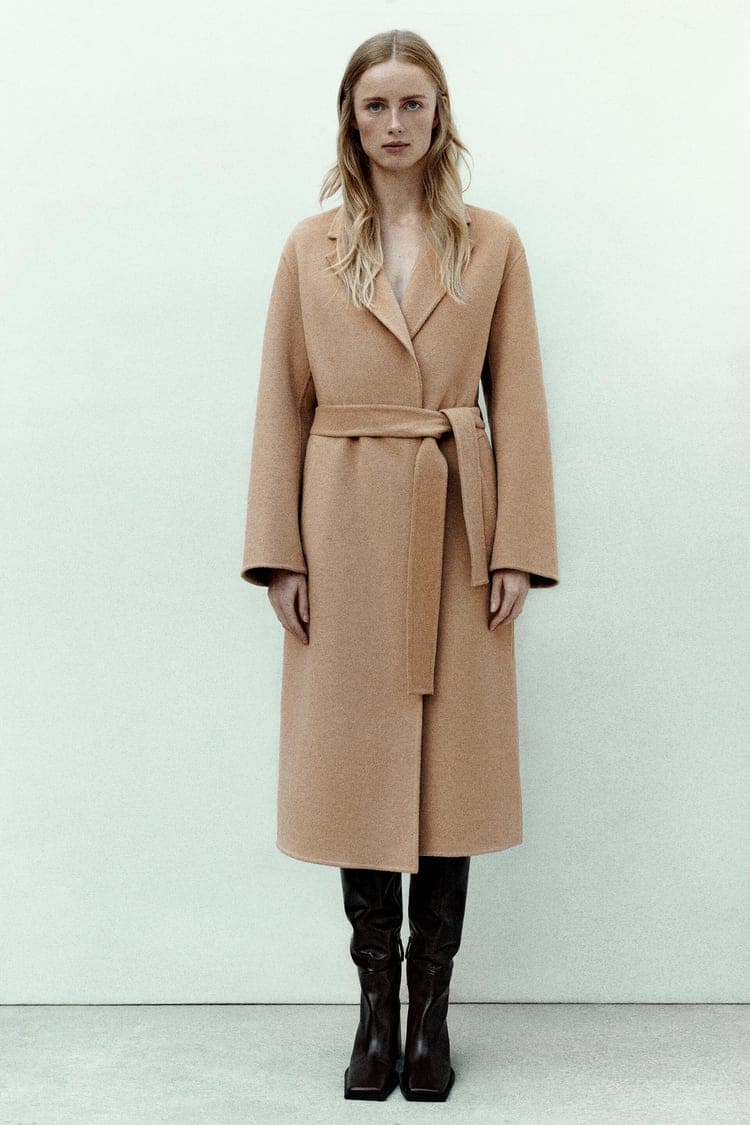 Like the garment mentioned before, it uses recycled wool for its composition. Thanks to this, it has a soft and protective texture, but at the same time, it keeps you fresh. You can buy this piece from Zara for only $149.00.
Wool Blend oversized Coat
If you are looking to dress elegant and fashionable during the cold months of the year, this Zara garment is essential for your closet. It is a gabardine-style coatwith long sleeves and a lapel collar. It has a gray color that combines perfectly with different styles of clothing, as well as with light and dark tones. In addition, it has a front closure with buttons.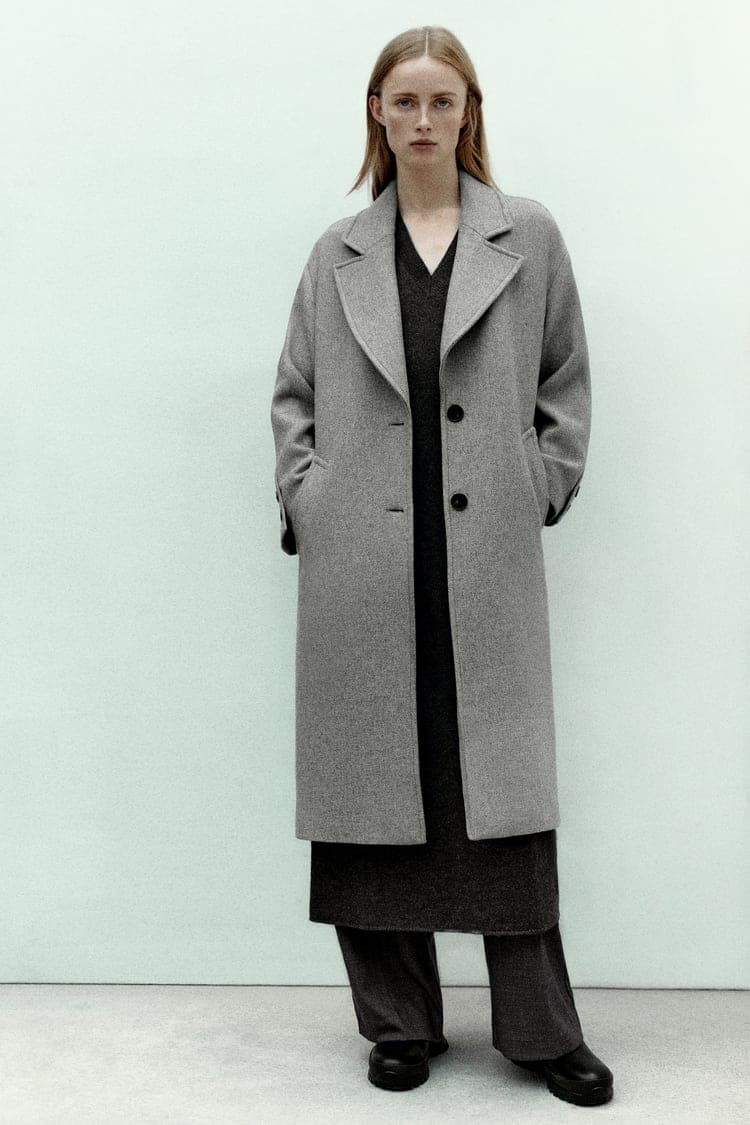 This garment for the cold is available in multiple sizes, from the smallest to the largest. On the other hand, it uses wool and recycled polyester as the main materials. It has a current value of $169.00.
Zara Oversized Coat
We continue with an oversize style coat, which is one of the most popular trends in recent years. It is available in the Zara catalog in different shades of brown, black and dark blue. It is a long-sleeved garment, with side flap pockets and front button closure. You can wear it with different styles of clothing.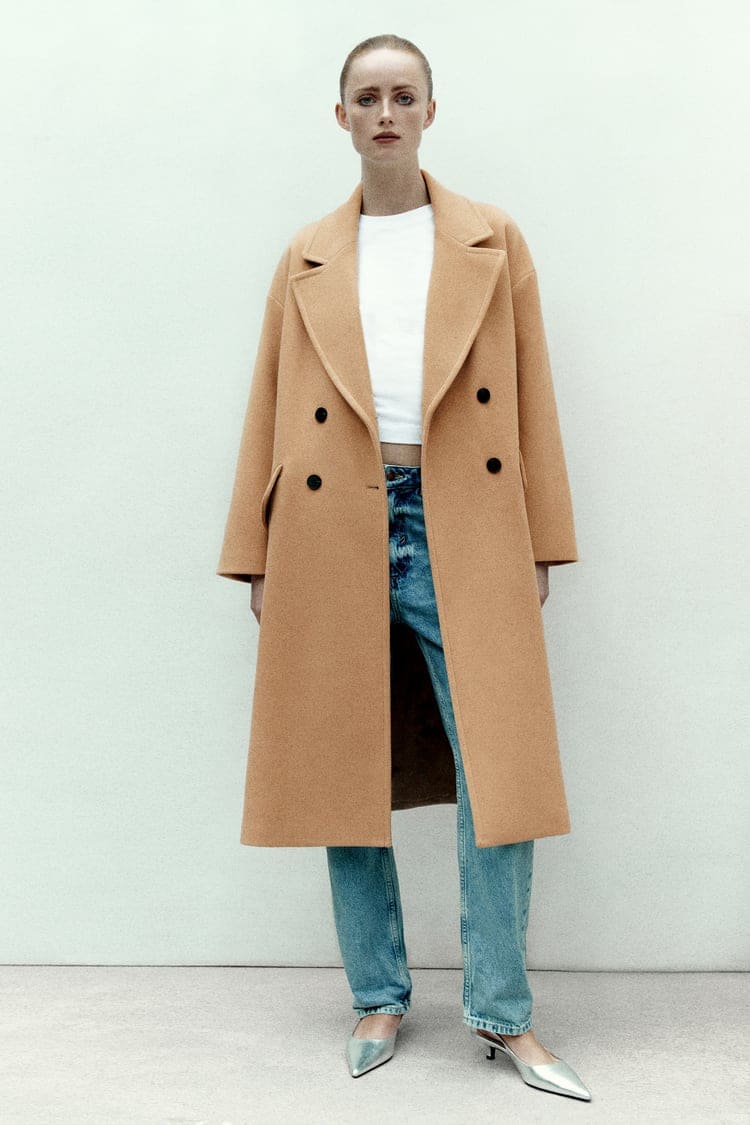 You can buy it in the size of your preference since it is available in all the ones you are looking for. In addition to this, it is a coat for the cold at a fairly affordable price. It was only $119.00.
Soft Double-breasted Coat
Finally, in Zara's online catalog is available a female coat with a minimalist design and white. It is much lighter than the others on the list, but still offers excellent protection against the cold. Its composition features a lapel collar, long sleeves, front pockets, and button fastening.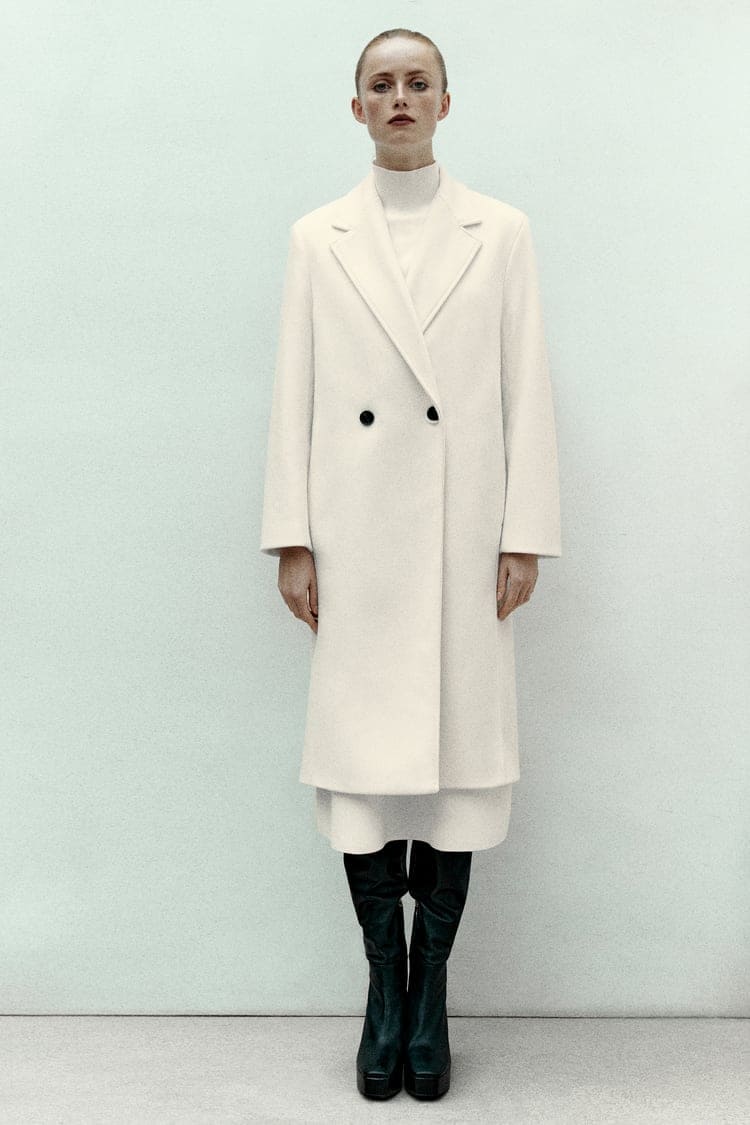 This garment is available in multiple sizes, which range from XS to XXL. You can buy it to prepare for the cold season, for only $119.00.