For this Halloween, the Zara store is also preparing to give you the best options this season. With incredible designs, you will walk the streets modeling rings, headbands, necklaces, and dresses terrifying, but at the same time elegant. In the United States, this is a date when you can let out your best creative side.
And we at Look At The Square (LATSQ) are fans of horror and creativity. Therefore, we are pleased to show you one of the best options that Zara has for you. Make your witch costume perfect, or go outside looking simply, but in the fashion of Halloween.
Zara Choker Scorpion Shines
As its name indicates, it is a metallic choker designed in the form of a scorpion, with the application of shine throughout its composition. It has a silver appearance, with crystal details throughout its structure. Thanks to this, it is a perfect accessory for Halloween, but it also serves for other occasions, since it combines different styles.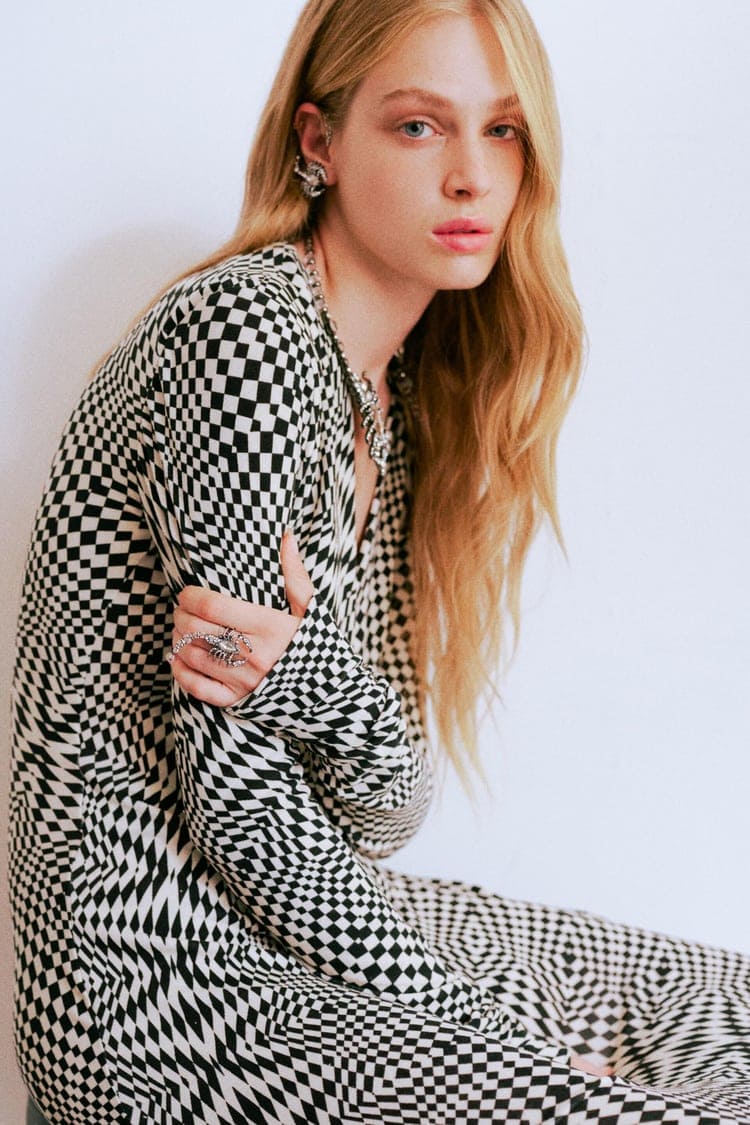 This product uses glass, zinc, steel, and plastic for its elaboration, which gives it excellent resistance. However, this composition means that it cannot be washed. Currently, it is priced at just $35.90.
Choker Spider Glitters
We continue with a complement similar to the previous one, but, with a different design. This is a metallic choker shaped like a spider and an insect. It has a carabiner closure and multiple bright details, in different sizes. It's an excellent accessory for your Halloween dress since it brings a classic and gothic tone to any style of clothing.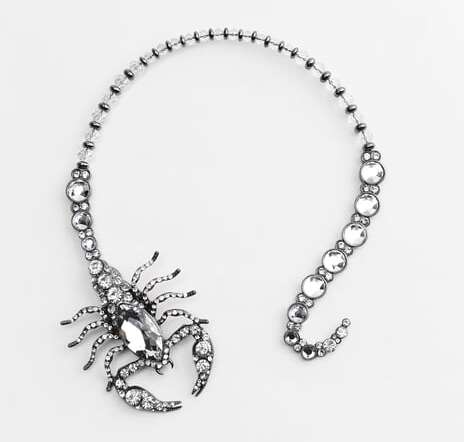 Its composition is based on zinc, brass, glass, iron, and resin. In this way, it can only be cleaned with a cotton cloth or a brush, so as not to damage its structure or the details it has. This product has the same price as the previous one. That is, it is worth $35.90.
Zara Ring Spider Shines
From the same collection of spider style, Zara also offers us a ring to complement the Halloween costume. It is of metallic composition, adjustable, and with several bright details that make it stand out with ease. Combining it with any of the chokers mentioned above, you can be the sensation of any party.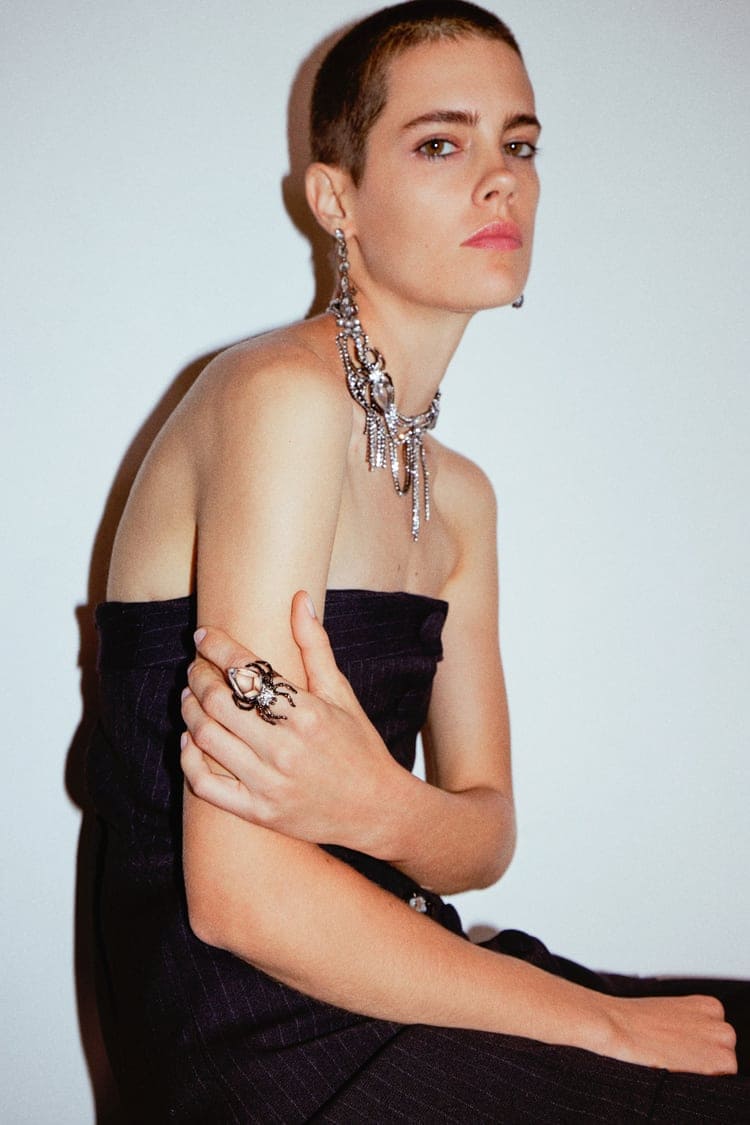 It is a product made of zinc, brass, resin, and glass, with an elaboration that does not generate damage to the environment. To keep it in good condition, do not wash it or use bleach. This Halloween accessory has an affordable price of $22.90.
Layer Fringes Sequins
This short layer of the raised neck is perfect for your dress on Halloween and other festivities since it is a versatile piece. It has a modern design that combines with other garments and accessories, especially because it uses sequins and fringes combined. In addition, it is a layer with a metal hook closure.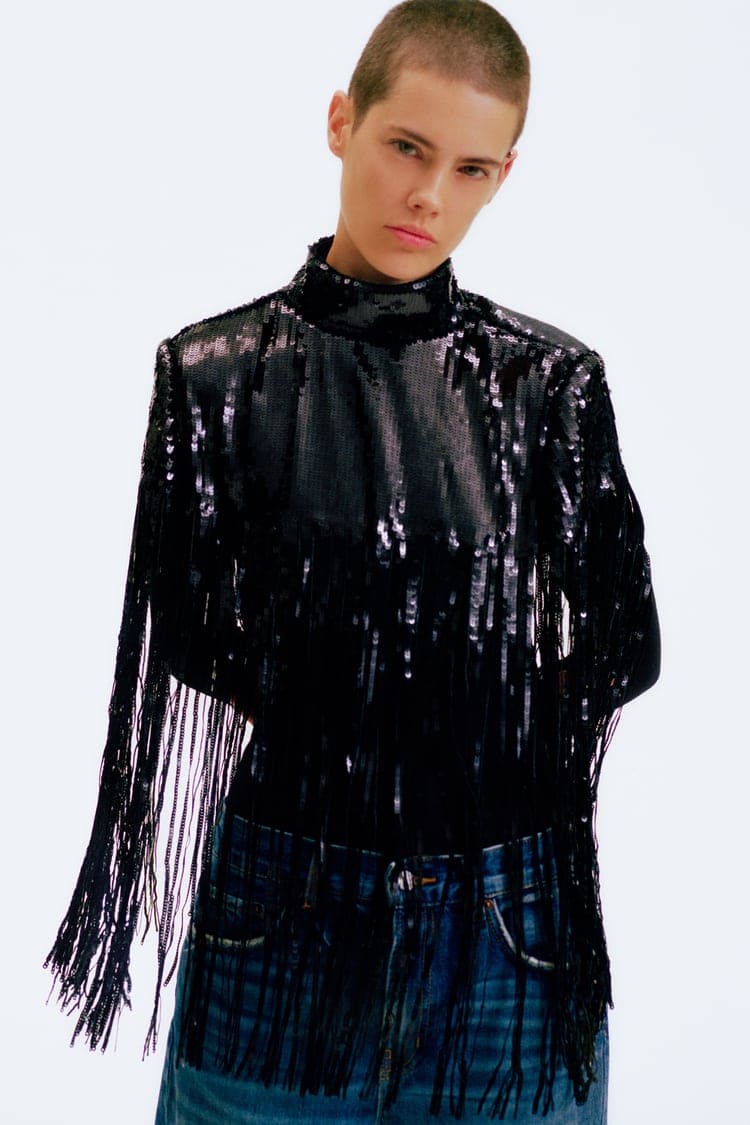 The internal and external composition of this piece is made of polyester and elastane. It can be washed by hand and does not lose its tone easily. It has a value of $89.90.
Zara Headband Feathers
If you want to look fashionable and stand out from others at any Halloween party, Zara's feather headband is the perfect accessory. It is a rigid and padded complement, which uses polyester and elastane to provide comfort when used. It is black in color and fits well with other pieces on the list. Its current cost is $45.90.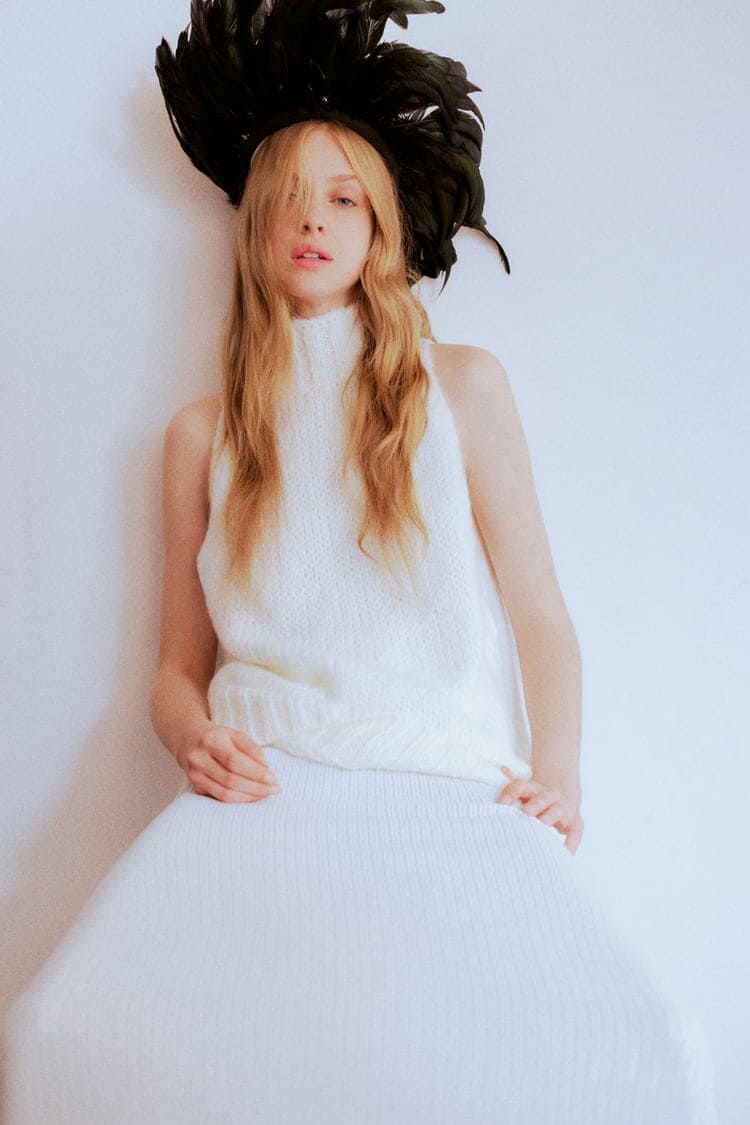 Snake Headband Shines
Finally, you can also get this splendid metal headband with a snake design. It has zinc, iron, and glass exterior, with a variety of bright details. It is a fashionable and high-quality product, to use on Halloween and has a unique style. You can buy this accessory for as little as $45.90.