You are probably looking for a way to renew your collection of accessories and renew your style. Just as you can find many options on Urban Outfitters, you can also do it at Zara. And we at Look At The Square (LATSQ) know that choosing earrings, chains, rings, or necklaces of your style can be a big challenge.
But this task is made easier thanks to the new collection that this great Spanish store has for you. The United States is in one of its best times, and that means that the streets will be full of new clothes, accessories, and footwear. You have to be on top too!
Zara Elie Top Bee Brooch Special Edition
If you are an animal lover, this bee brooch from Zara will perfectly match your style. We are talking about a wide brooch with Swarovski crystals, with an adjustable horizontal pin-type closure.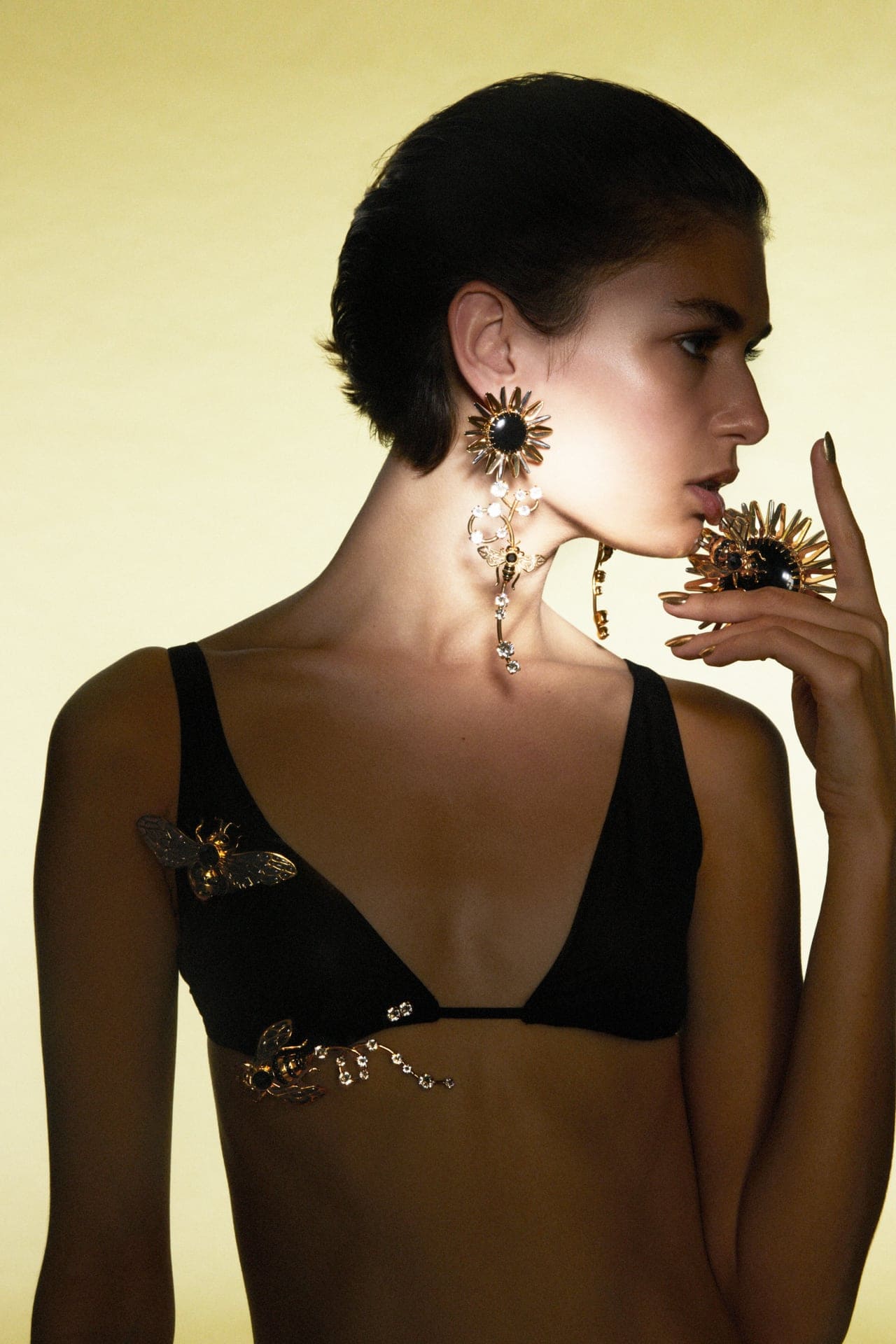 Characteristic
Made of gold-plated brass and black enamel.
92% brass, 5% acrylic plastic, 3% glass.
Length: 2".
Width: 3.7".
Also, its design is original from Elie Top for Zara, costing $89.90 and you can check if there is a nearby store, so you pick it up for free.
Zara Elie Top Bee Flower Earrings Special Edition
Make your dress more elegant with Elie Top's flower and bee earrings. They are long, with Swarovski crystals, and made of gold-plated brass. On the other hand, they have a clip closure for easier placement.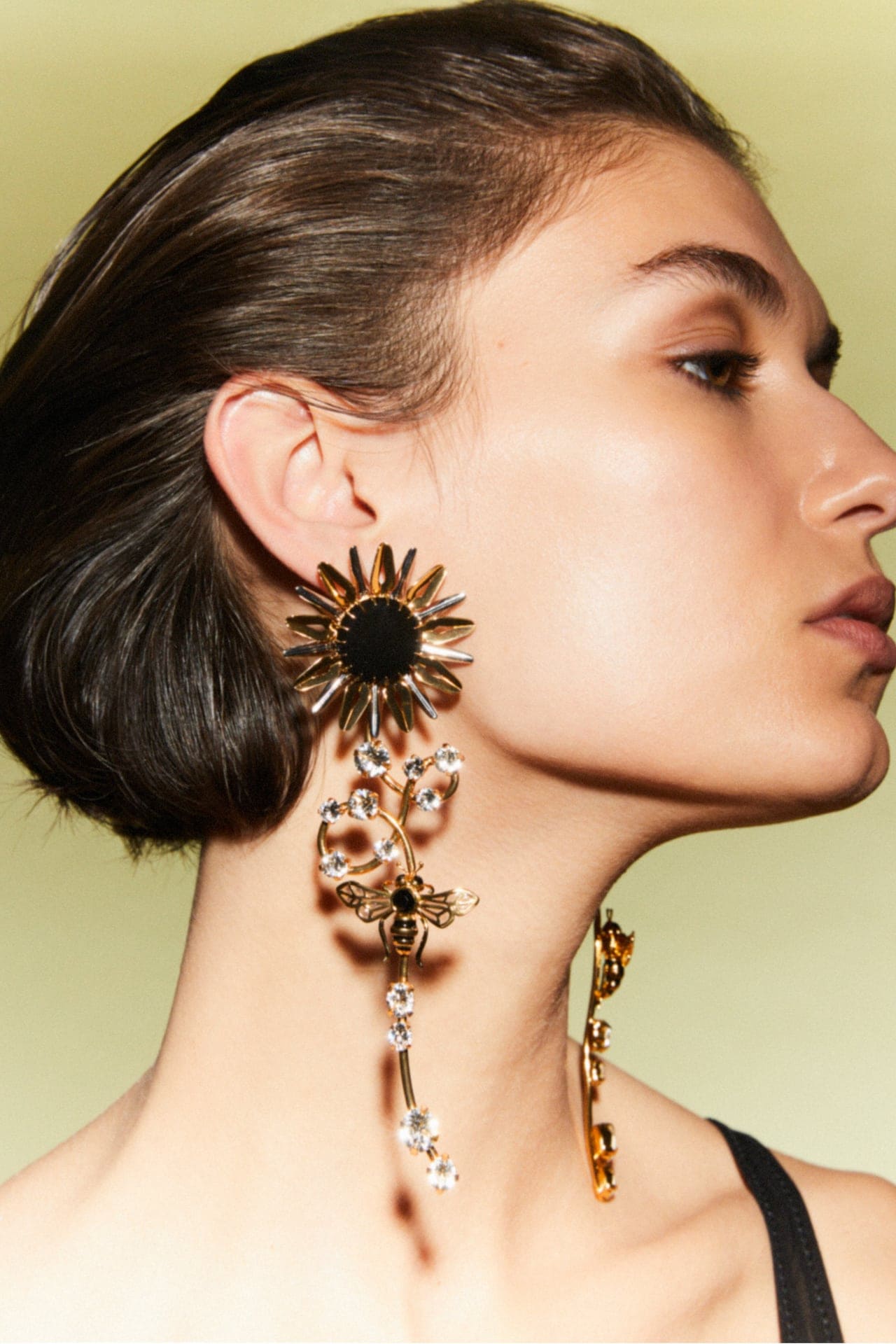 Characteristic
Made of 80% brass, 11% glass, 9% plastic-acrylic.
Length: 5.5".
Width: 1.8".
Gold bath and black enamel.
In this way, its highly detailed design with jewelry inlays makes it an ideal complement to your evening wear. Their price is $169.00 without the cost of the shipping.
Zara Elie Top Flower Bracelet Special Edition
Continuing with Elie Top's designs, we now see an adjustable bangle bracelet with a flower and a bee. This resembles these last bugs on what is a golden sunflower, which is striking and refined, being an attractive garment to look at.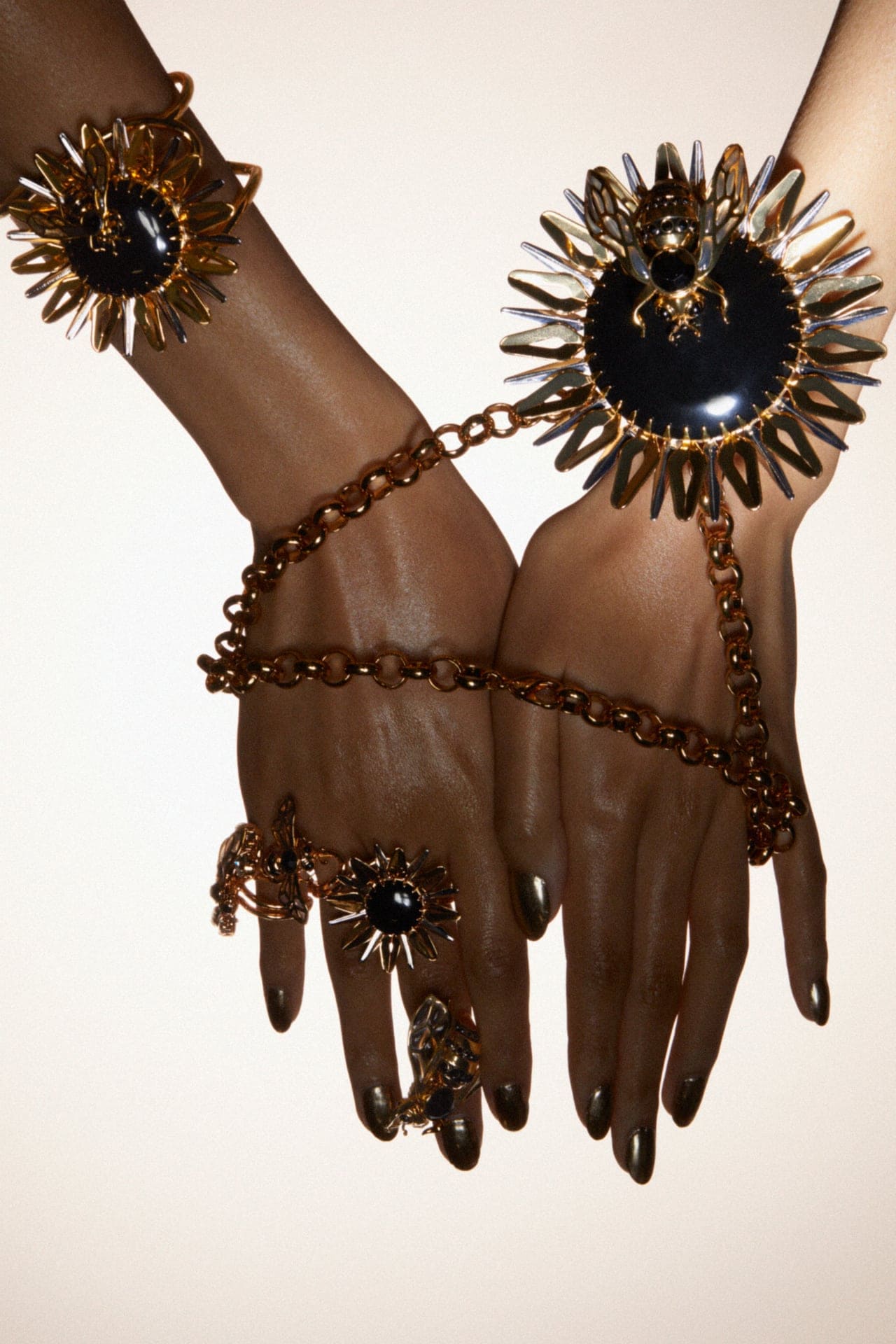 Characteristic
Gold bath and black enamel.
Length: 2.6".
Width: 2.6".
98% brass, 1% glass, 1% plastic-acrylic.
In this way, this is a wristband that you can combine with different styles and outfits, giving you the extravagant look you want. It cost $169.99.
A nature-loving style
Something that characterizes Elie Top's creations for Zara is the symbols of the flower and the bee; they are part of the main design. They can be thought of as representing the beauty of life, as the natural process of plant growth occurs.
In the same way, their gold plating gives them that expensive and ostentatious appearance, which attracts the attention of the eyes. Thus, you will never go unnoticed thanks to how colorful these accessories are.
Zara Shipping
On the same Zara website, you can enter your postal code or the name of your city to check which is the closest store with availability.
Therefore, you have available different ways to receive your product. The first is to pick it up for free at the nearest store. It can take between 3 to 5 business days. On the other hand, you also receive it at the door of your house the same day or through normal travel. The former maybe $9.95 or $19.95 depending on your location, while the latter is $5.95 or free on orders over $50.00.
You can also set up a pick-up point where you only have to pay $4.95 or free on purchases of $50.00 or more.