Keeping the car organized can be a real challenge, especially if it is a family vehicle where children often travel. Between candy, toys, coats and other objects necessary for the day to day, everything becomes chaos in there, until today! Because Amazon has for sale one of the most efficient and accessible organizers on the market, it's practical, spacious, has a classic and simple design that you're going to love. You might get something similar at stores like Best Buy and even eBay, but never with this excellent price – quality ratio.
Any family from the United States should have a product like this; and if Amazon's top model doesn't fit your needs, don't worry! It's not the only option, we'll leave you with 3 more to choose from.
Lusso Gear Car Seat Organizer
It is a roomy organizer crafted from Oxford and measures equivalent to 2.2″ deep, 10.2″ wide and 10.2″ tall. It weighs 1.84 lbs. and has 9 compartments, including side pockets, cup holders and storage pockets of different sizes.
It is ideal for holding toys, crayons, snacks, water bottles, books and much more. It is designed to easily attach to the back seat of the car or on the floor, plus, it is collapsible, so it can be stored away when not needed.
It comes with a lifetime warranty and is available in black. It is priced at $21.95 reduced from $31.95 thanks to a 31% discount.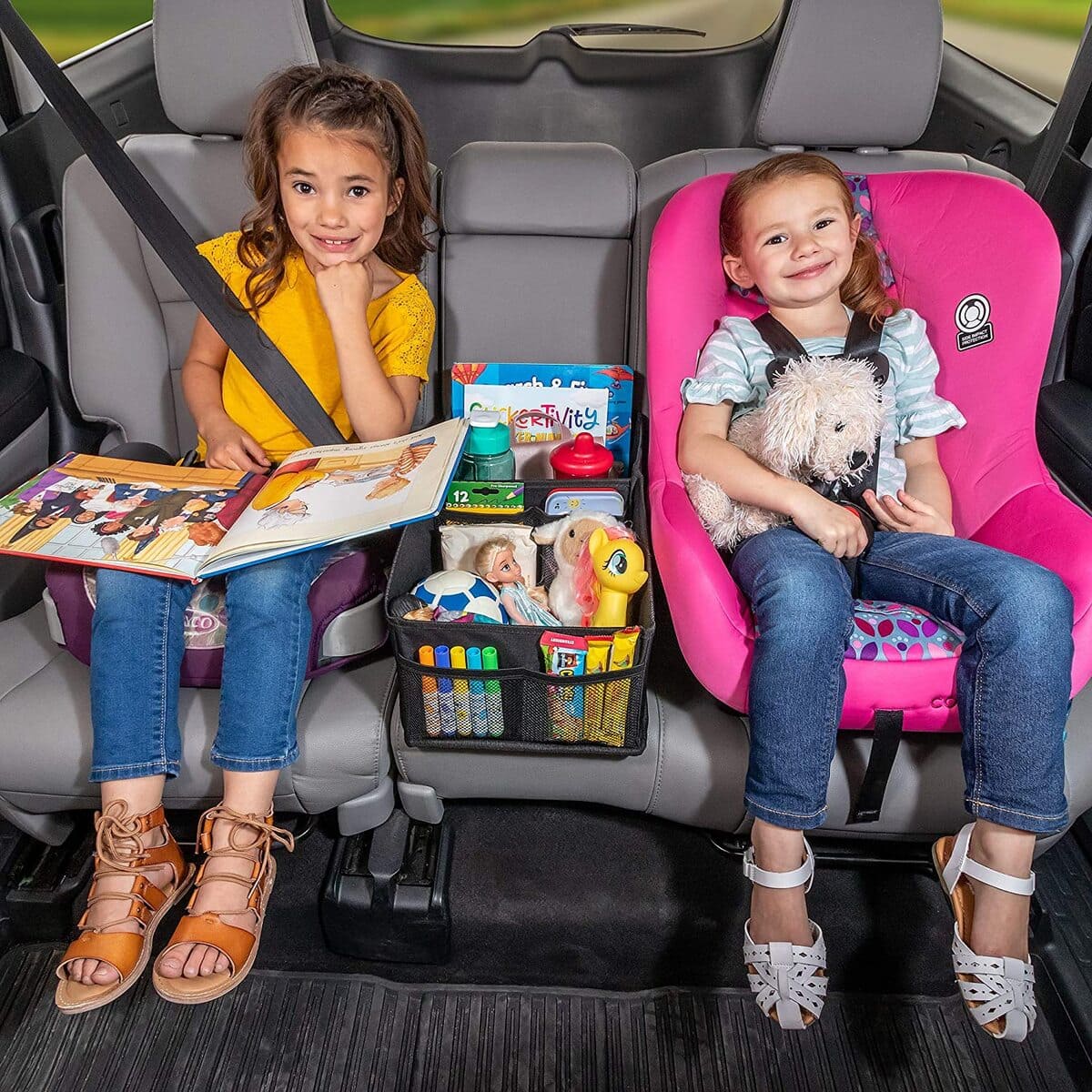 Honey-Can-Do Collapsible Trunk Organizer
This is a rectangular model made of polyester, weighs 2.39 pounds and measures 25″ long, 13″ wide and 13″ tall. It is roomy and very useful for carrying groceries safely or for keeping essentials or emergency items with you at all times.
It adjusts with hook-and-loop fasteners on the back to prevent tipping. It is foldable and comes in black.
Its price is $12.50 reduced from $19.02.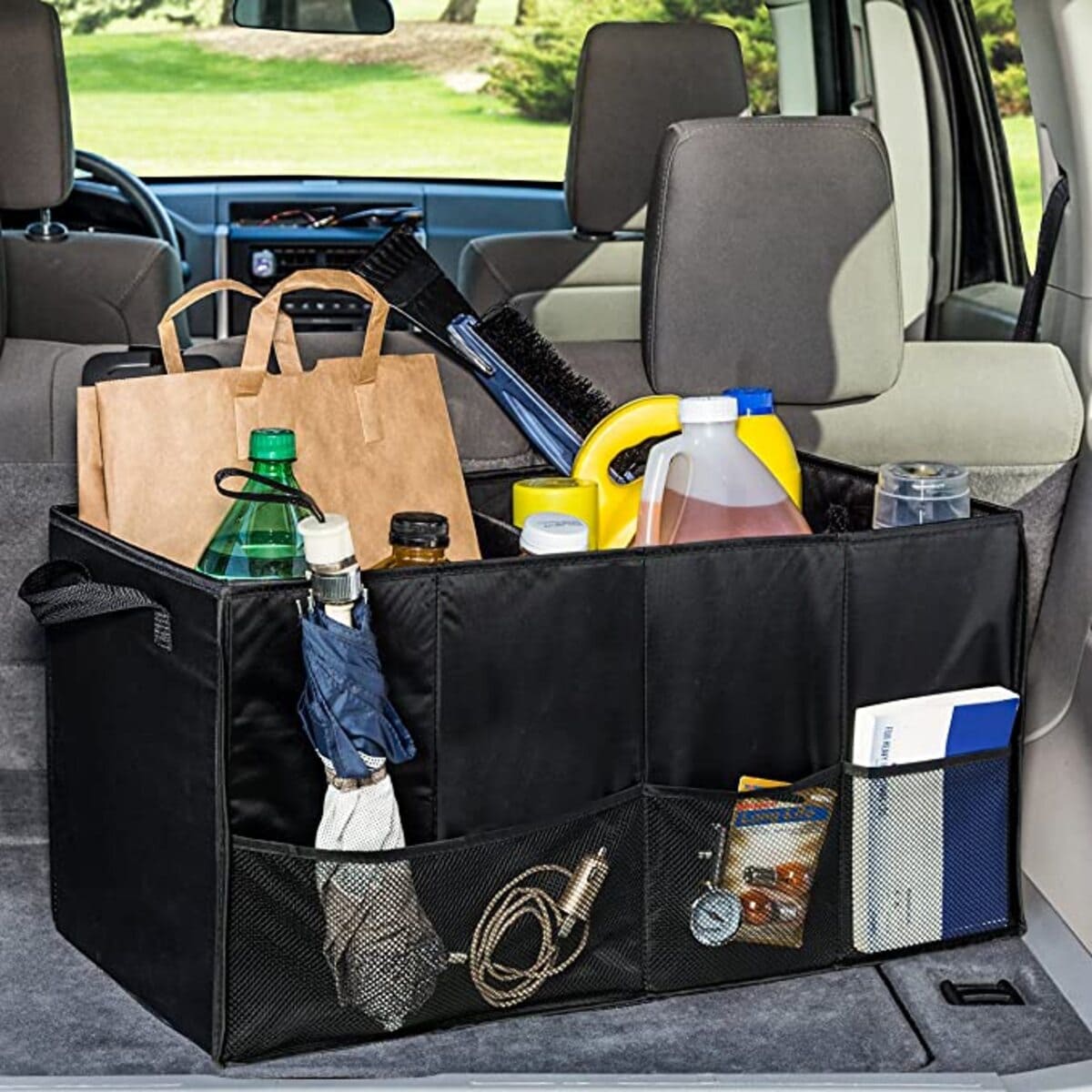 Trunk organizer with car straps
This is Amazon's best-selling organizer and features an elongated rectangular design, measures 17 x 23 x 10.75 inches, weighs 3 pounds and is made using 100% top-quality Oxford fabric.
It includes 2 front pockets ideal for small and delicate items, and other spacious compartments inside perfect for shopping; in fact, they come with handles for comfortable carrying when you get home.
It's black in color and is 27% off at $21.99 down from $29.99.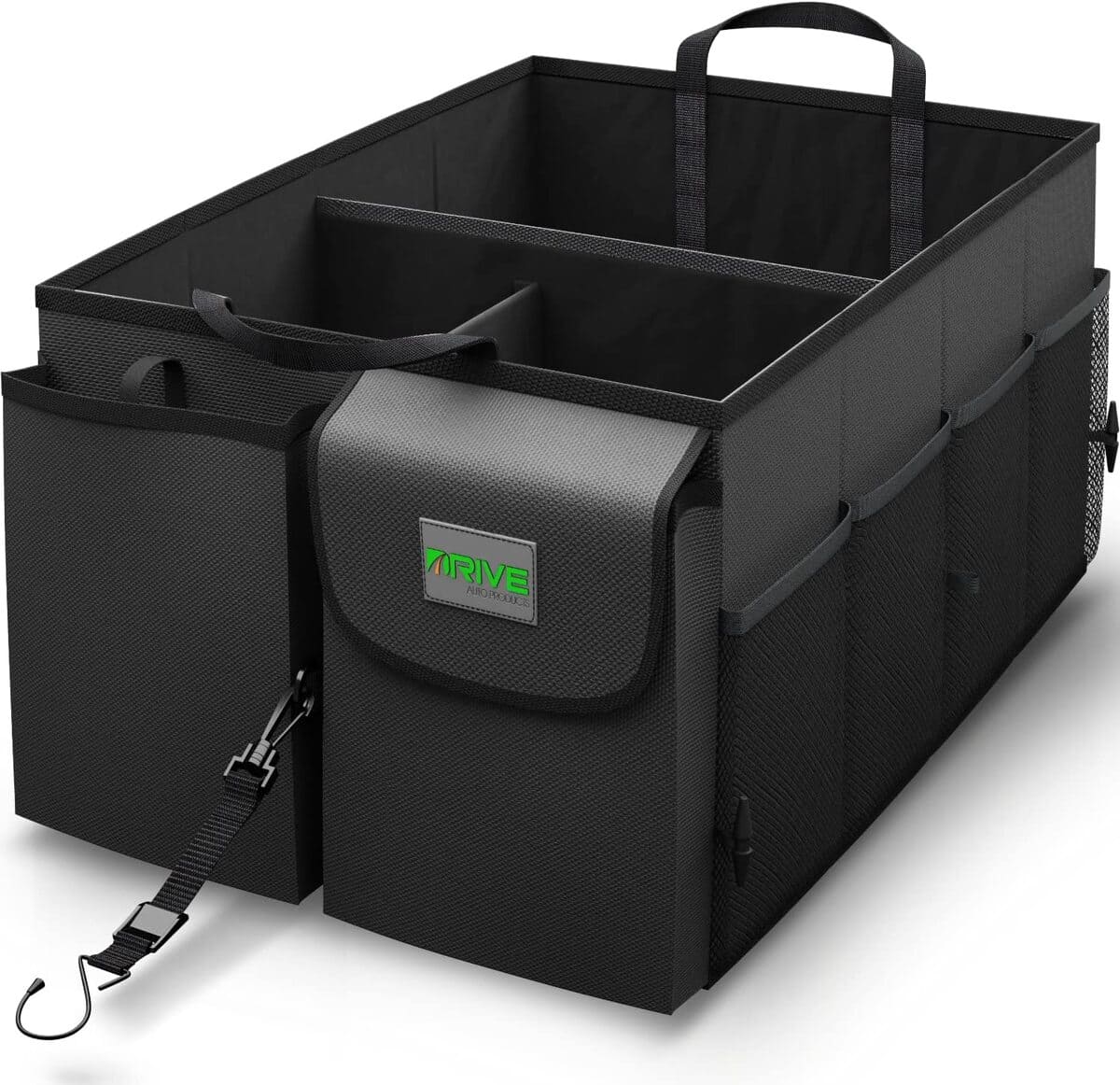 Moblorg Small Car Central Console
Also available is a compact and functional phone center, made of black rigid plastic. It includes 2 cup holders and especially useful compartments for various electronic equipment.
It measures 11 x 10 x 5.5 inches, weighs 1.93 pounds and can be installed at floor or seat level. It is priced at $15.29.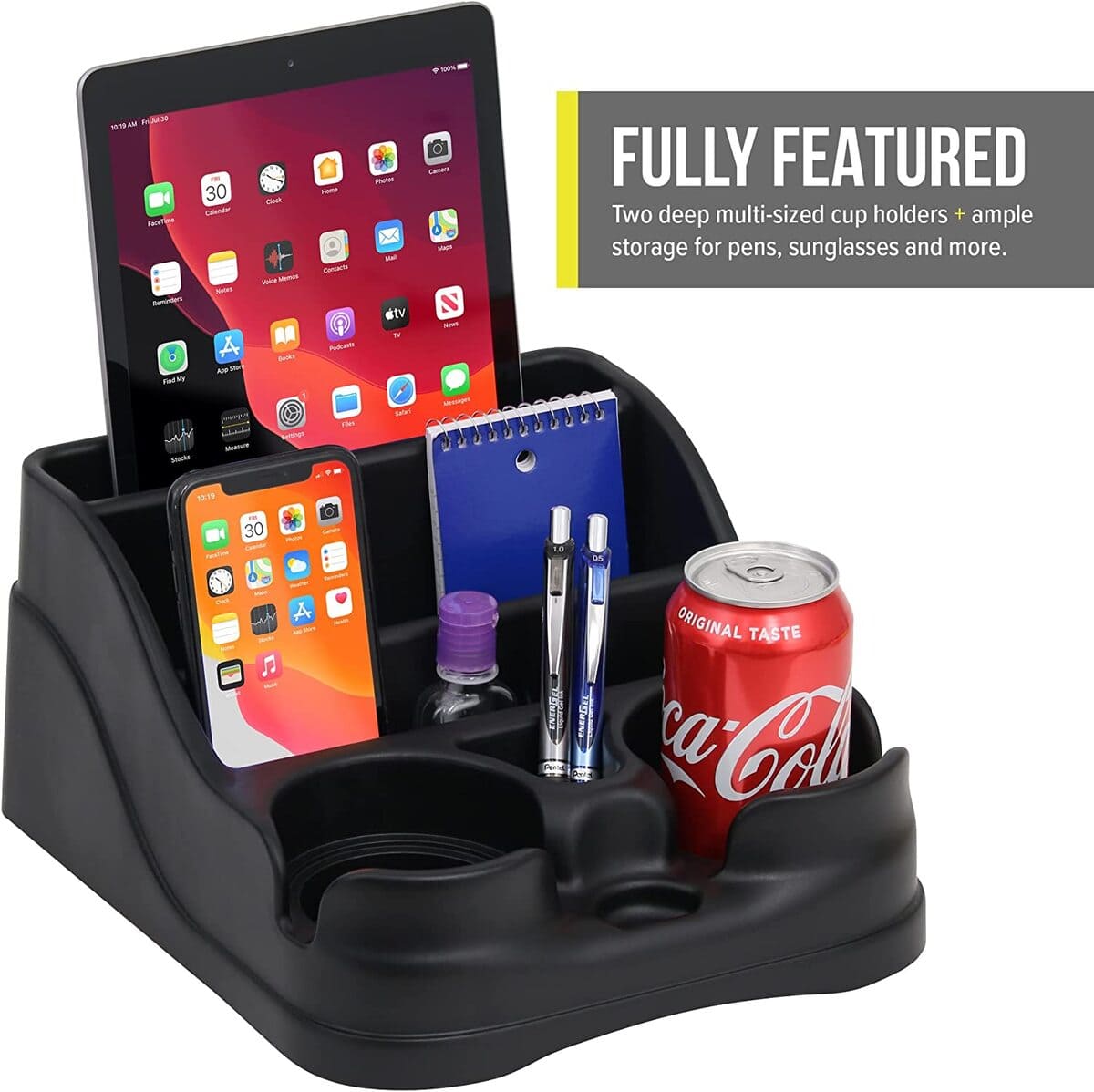 You have an option for all tastes and needs, the important thing is that with any of them you will be able to keep order in your car, avoiding misplacing things or maintaining a constant clutter. Take advantage, they are all available on Amazon and with excellent prices.