Outdoor activities are suitable for physical and mental wealth since they allow you to connect with nature. For this, it's necessary to have the proper footwear that offers comfort and gives you fresh feet. There are many options, such as Adidas or Nike, but Skechers has new models for women that will fascinate you. Stability, fantastic designs, and prices that compete with each other so you can choose the ideal option for you, that suits your pocket and tastes.
As we have always thought of you, the experts at Look At The Square (LATSQ) are happy to show you the best models. For women who love the outdoors, exercise, and long walks under the moon. Combine them with the sportswear you like the most, and you will have a comfortable outfit to reach anywhere without trouble.
Skechers Relaxed Fit: Edgmont
We start the recommendations with the Relaxed Fit: Edgmont model by Skechers. They are boots for women in black or dark beige, with sizes ranging from 6 to 10. Due to their composition, you can go outside with these shoes without discomfort since they adapt to all types of environments and surfaces.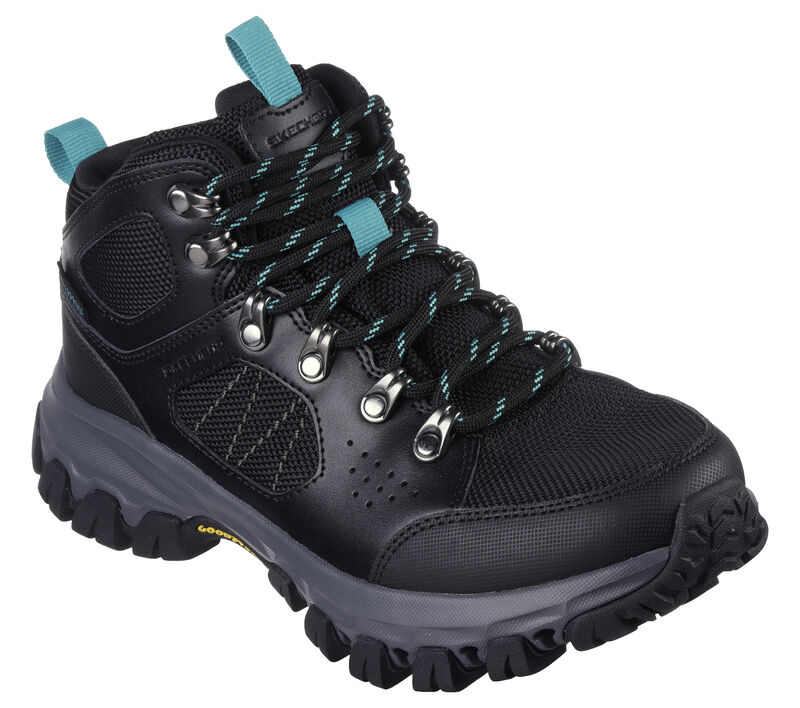 You can adjust them as you prefer with the laces to find the comfort level of your preference. On the other hand, the upper part is composed of waterproof leather, mesh, and synthetic material. The outsole is durable Goodyear rubber, and the insole is a Skechers Air-Cooled Memory Foam model that helps with comfort.
The Relaxed Fit: Edgmont model by Skechers has a comprehensive and comfortable fit on the toe and forefoot. An anti-slip ability complements this in dry and wet conditions. Thus, they have improved traction, stability, and durability for hiking. They have a value of $105.00 and can be paid in 4 monthly installments of $26.25.
Skechers Relaxed Fit: Arch Fit Recon
In the online catalog of Skechers, you also have, we recommend you consider the Relaxed Fit: Arch Fit Recon for women. It is a hiking shoe available in black and brown, in sizes from 5 to 11. They have adjustment laces on top, accompanied by a mesh and suede composition to give you the ability to repel water.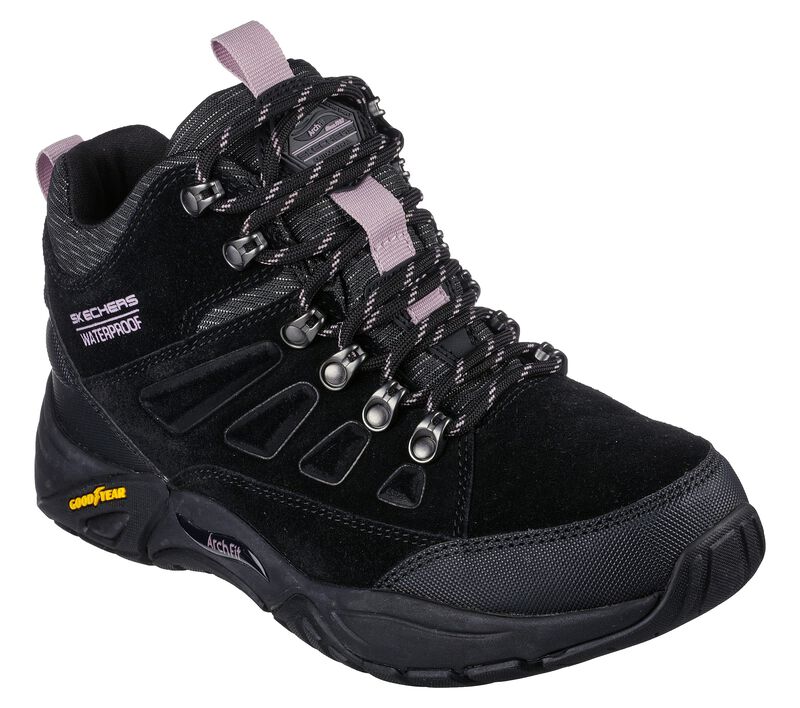 On the other hand, this model of Skechers shoes has an Arch Fit removable insole and a durable Goodyear Performance sole. Thanks to these details in its structure, you can reduce shocks and increase weight dispersion, accompanied by a wide and comfortable fit. As a result, you'll be able to walk on any trail, no matter how you are.
The Relaxed Fit: Arch Fit Recon model from Skechers is one of the best options for outdoor activities. And best of all, they are easy to combine with sportswear. The price of these shoes is $105.00, but with the Afterpay payment method, you can buy them in 4 installments without interest of $26.25.
Skechers Relaxed Fit: Trego Brilliant Hue
We culminate with the Relaxed Fit: Trego Brilliant Hue model from the Skechers catalog for hiking. It is a women's shoe with a structure similar to the two mentioned above. However, this is available in lavender or black, sizes 7 to 8.5. They are relaxed, waterproof, and relaxed to relieve pressure on the feet.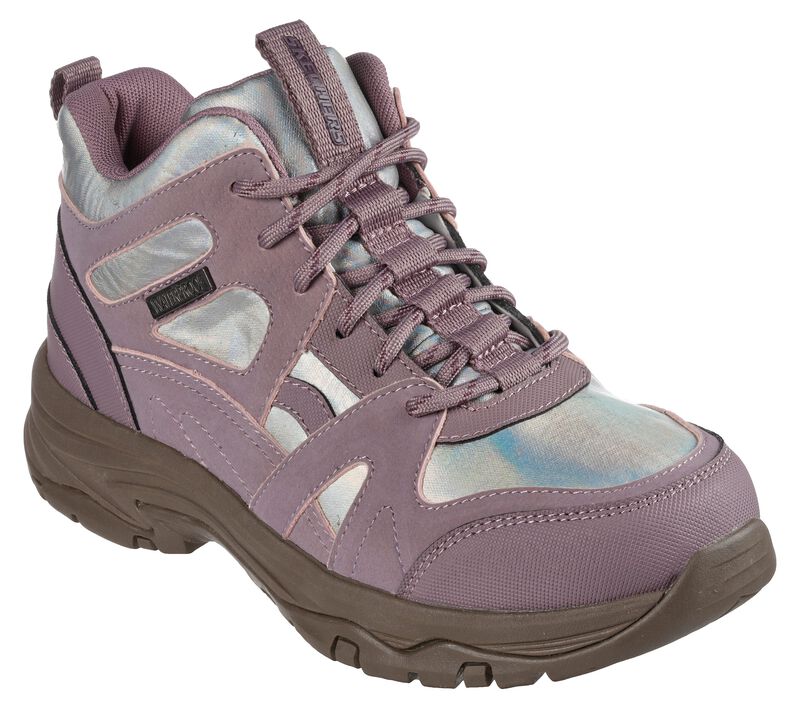 As for its structure, they have a padded Skechers Air-Cooled Memory Foam insole. The toe area and forefoot have a wide fit that accommodates any vertical form. It features sealed seams, mesh, and iridescent synthetic material. On the other hand, the sole is non-slip rubber traction. The Relaxed Fit: Trego Brilliant Hue women's sneakers cost $98.00. Now, you can buy them for as little as $48.99.