Every famous store has a couple of products that find a way to stand out from the rest, and in this case, Nike has a series of boots that have taken all the attention. And at Look At The Square (LATSQ) we realized that the best thing about buying a best-selling product is that it assures quality, design, and durability. Not for nothing did it become one of the best options for the public.
So, whether to be fashionable, because it is never enough with two or three pairs of sports boots, you would like to acquire one of the following models. Plus, with prices that compare and compete with Adidas or Skechers, you can have the best of both worlds, accessibility and durability.
Nike Air Max Plus
It is a bold style of men's footwear, designed for sports and social activities, because of the structure they have. The standard model is black with red accents, but it is also available in other shades to choose from Nike's website. You can buy Air Max Plus boots in sizes ranging from 3.5 to 14.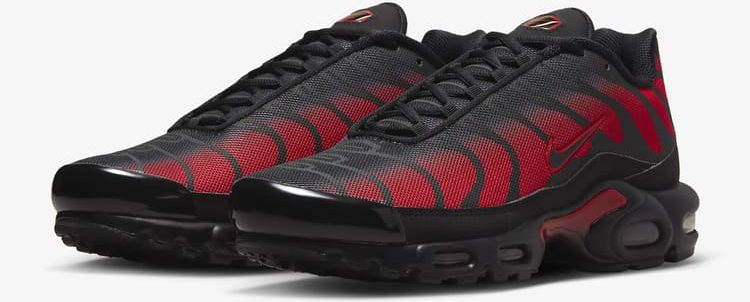 As for its composition, Nike's Air Max Plus model is developed with synthetic fabric on top, with a plastic tip. In addition, they have a foam midsole and rubber sole, complemented with cushioning in the heel and forefoot areas. So you can get comfort while improving your performance.
From Nike's official website, you can buy these sneakers for a price of $185 or 4 interest-free payments of $46.25.
Air Max 270
We continue now with shoes for big children, which has been the Nike Air Max 270 model. They are available in sizes for children from 3.5 years to 7 years of age. It is a black sports shoe, but, with other more colorful options to choose from the catalog. They stand out for using classic elements of previous models.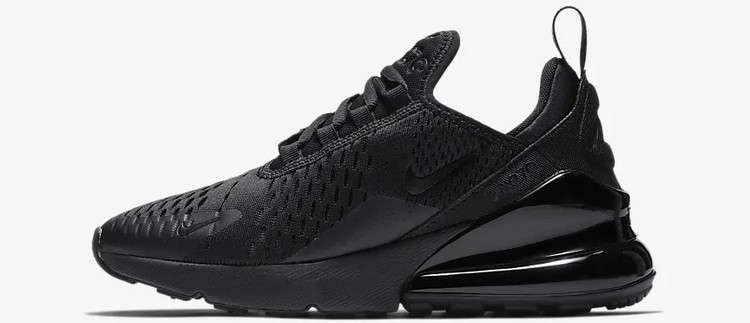 The Air Max 270 sports boots are an exaggerated tongue, lace-free design, and lightweight composition. Thanks to this, perspiration on the feet is quite efficient. In addition, they have a foam sole that offers flexibility and durable traction. The feeling they provide when walking is quite pleasant, because of the luxurious cushioning they possess.
You have the option to buy this Nike big kids' shoe for a price of $130 or 4 interest-free payments of $32.50.
Nike Air Max Plus
They are sneakers for men of classic composition, with a style available in black or white. From the official Nike website, you can choose these boots in a wide variety of sizes. The Air Max Plus model stands out for having the Tuned Air cushioning and other key details of classic Nike shoes, such as design lines.

At the top, Nike's Air Max Plus model has a faux leather or textile craft, to keep your feet cool. On the other hand, they use a sole made with foam and rubber. In this way, you can go running with these shoes and optimize your performance, for the superior energy return they offer.
As far as its price is concerned, this Nike sports shoe costs $169.95 and has payment options financed in installments.
Nike Air Max Plus III
One of the most modern design sports boots that Nike offers in its catalog, is the Air Max Plus III model.  These are black with details in different shades of white. They employ Tuned Air technology for cushioning and are complemented by a rubber sole to optimize traction and stability.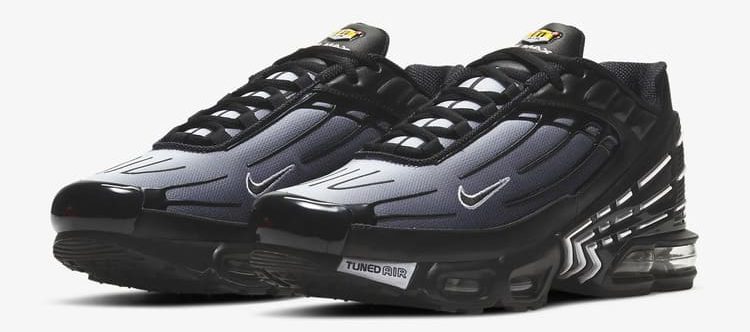 On the top, Nike's Air Max Plus III sneakers use synthetic leather and mesh, with excellent strength. Thanks to this, it is a shoe that can serve you for many years. And best of all, they have an economical price of only $164.95.