This season the streets of the United States are filled with snow and it is inevitable to want to practice some sport or activity during the snowfall. The snow boots on offer at Adidas for this Christmas are your ideal choice for all kinds of activities on ice and snow.
Surely you must already know that here at Look At The Square (LATSQ), we always keep ourselves informed of the latest trends in accessories, apparel and others, which is why we are now dedicated to telling you everything you need to know about Adidas snow shoes.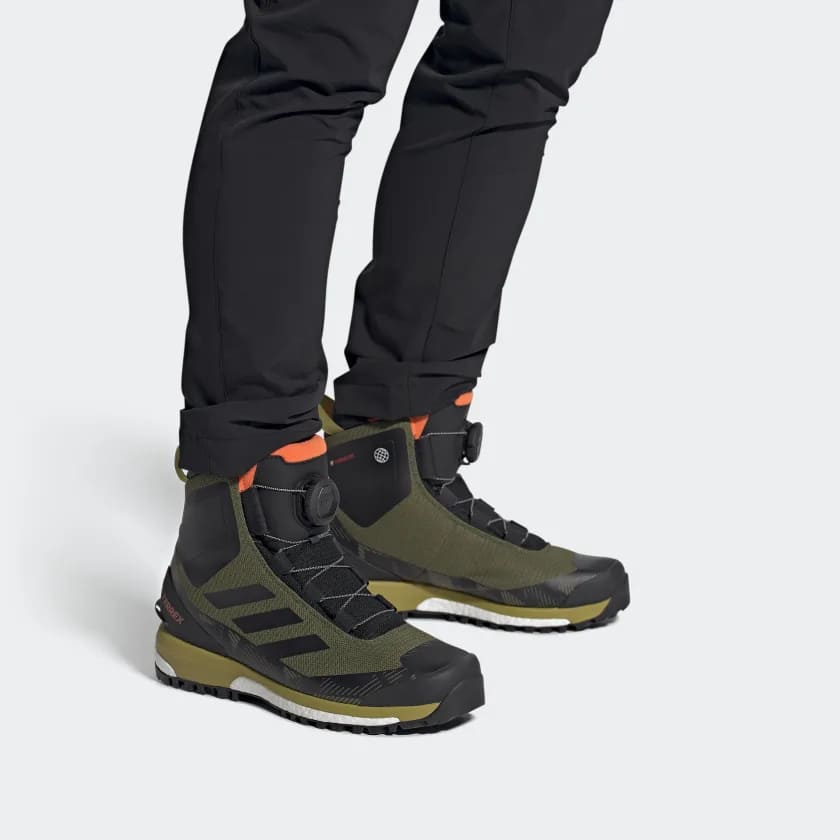 The hiking boots that are on sale at Adidas
The snowy seasons are the best for hiking and other activities in that environment, but you need the right equipment to meet your needs in the cold. That's why Adidas has launched some fantastic deals on snow boots that will keep your feet warm and dry.
These boot options are designed to get you through the long winters and trekking on ice or snow. They can be your ideal aid to get you to work, school, or anywhere else you need to be constantly on the go, even through the snowfall.
Terrex free hiker cold.rdy hiking boots
The Terrex free hiker cold.rdy hiking boots promise to keep your feet warm and dry during the cold and wet seasons, thanks to their waterproof design and insulating materials.
They have some incredible features that we will now mention to you:
Their manufacturing materials are based on 50% Parley Ocean plastic and 50% recycled polyester.

They have a thermo-sealing system that wraps the foot with great warmth and perfect fit, allowing the wearer to walk confidently on the most slippery surfaces.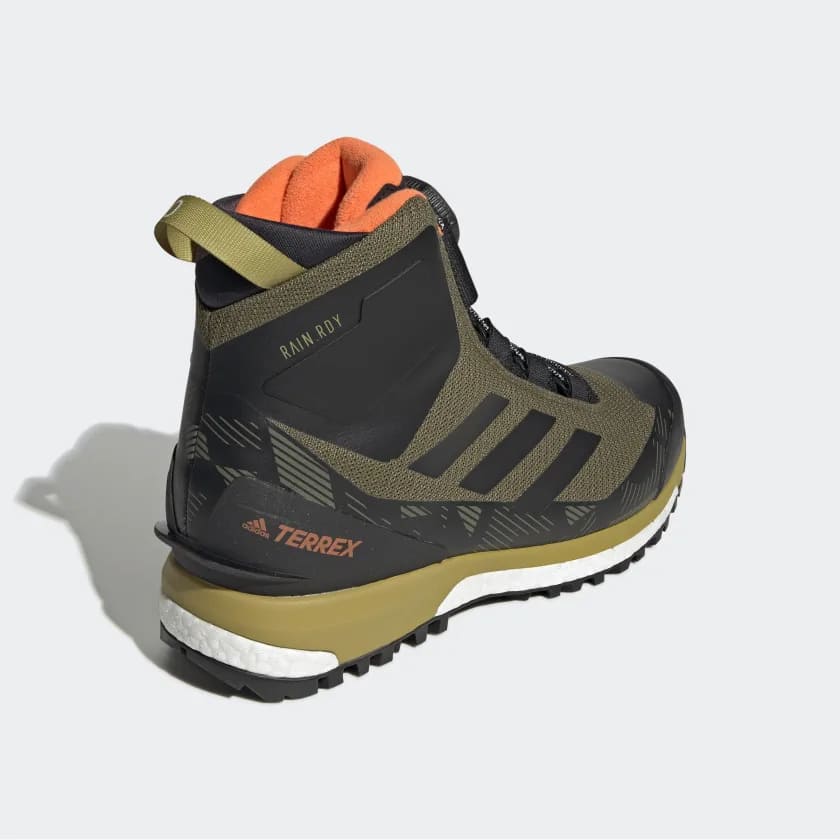 This model includes shock absorbers in the sole, which provides a firm tread in and out of snowy environments.

It has a stealth grip rubber which provides a friction-type grip when going over icy terrain.

This shoe comes in the following colors: Focus Olive / Black Core / Pulse Olive. On the other hand, within the Adidas store, only the following sizes are available for sale: 6, 6.5, 7, 7.5, 8, 8.5, 9, 9.5, 10, 10.5, 11, 11.5, 12, 12.5, 13 and 14.

Its cost is

193$ 

net and in case you are part of the 

Adiclub

, you can opt for discount promotions, shipping and return completely free.
Terrex conrax boa rain.rdy hiking shoes
The Terrex conrax boa rain.rdy hiking shoes are the ideal boot option for hikers in winter seasons, as they are lightweight and can provide the comfort you need for long hikes. On the other hand, these are the best for keeping your feet dry and warm.
These also have great features that will make you love them. Those same are as follows:
They are available in the following sizes: 6, 7, 7.5, 8, 8.5, 9, 9.5, 10, 10.5, 11, 11.5, 12, 13. They come in this colorway: Focus Olive / Pulse Olive / Impact Orange.

Terrex conrax boa rain.rdy hiking shoes Olive

Their design allows a sock-like fit and has a lace-up closure that allows you to adapt the shoe perfectly to your foot.

They have a

COLD.RDY

 insulation is 

a GORE-TEX Duratherm Adidas

 PRIMEKNIT textile fabric in their upper. Its manufacturing components are 50% recycled rubber, 25% insulation, and 25% 

Gore-Tex

 fabric.

Its retail price is

$182

, which can be paid in 4 parts if you are an affirming, klarna, or afterpay customer. You can also opt for free shipping and returns if you are an Adiclub member.