Adidas wants to be the king of basketball shoes, at least in the United States. While Nike keeps launching new models of its Air Jordan as we have been telling you from Look At The Square (LATSQ), the company of the three stripes has put brains in the design of the new Trae Young in terms of materials, color, functionality, etc.
They are sports boots for children that can be combined with other clothing styles. And best of all, they have a fashionable design and a state-of-the-art structure. Thanks to this, it is a shoe that can be used for many years.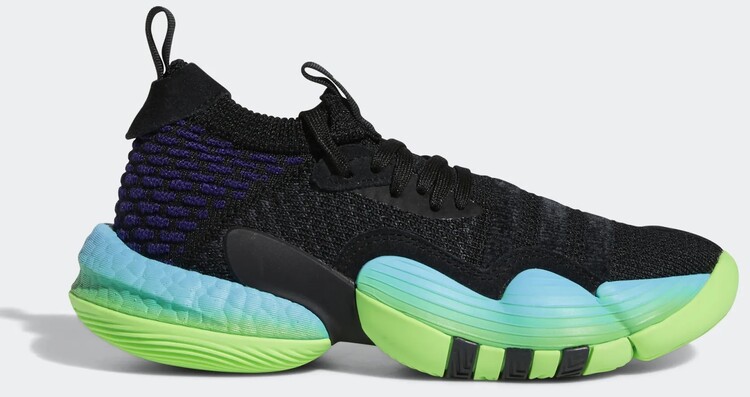 Adidas Trae Young 2.0 Shoes
It is an Adidas sports shoe designed for Trae Young, one of the main stars of the NBA. They are black with details in purple and green soles, available in multiple sizes for children. They have a composition that allows them to be very useful for agile sports or leaving home with great comfort.
The idea of Adidas with the Trae Young 2.0 Shoes is to capture the essence of the star basketball player. That is, to offer speed, agility, and stability when walking and moving in any direction. Due to the magnificent structure of these shoes, the objectives were achieved. In short, it is a sports shoe that your children will appreciate for all its vivid details.
The Adidas Trae Young 2.0 Shoe model can be purchased from the official website. Although, the ideal is to know its characteristics, price, and shipping options before doing so. Below, we explain all these details.
Versatile sneakers
Being an Adidas shoe for Trae Young, you perform better with the shoes when playing basketball. Especially for all the details that complete its design, such as the strips that wrap around the front of the foot. However, these sports boots also serve for other sports activities, training, and casual outings.
Best of all, its performance does not decrease under any circumstances. It maintains the same comfort level in any place or activity, protecting your feet from damage. This way, you can reduce the risk of injury or immediate fatigue when leaving home.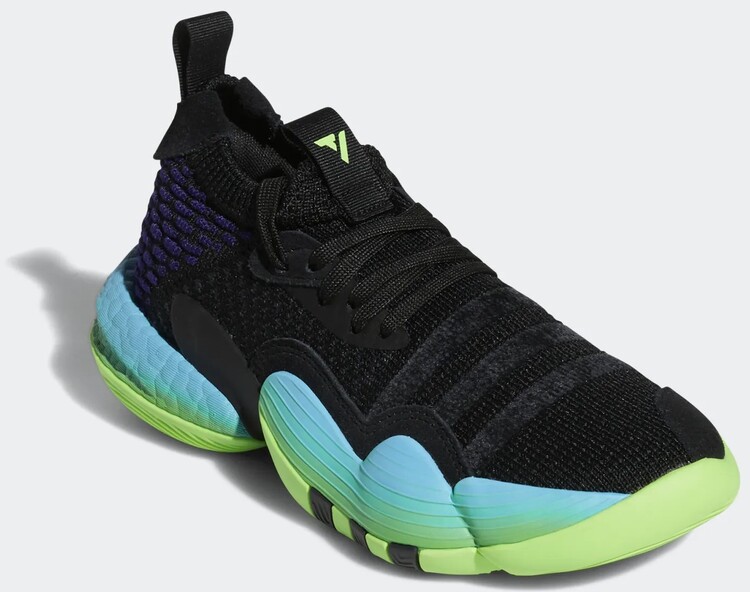 Comfort and agility
The Adidas Trae Young 2.0 Shoes feature a sock-like fit to give your feet maximum comfort. This keeps them cool and perspiring while repelling moisture and cold. Because of this quality, your children can walk and run with these shoes for long periods.
On the other hand, this shoe uses Adidas BOOST in the heel area and Lightstrike midsole. These details of its composition allow us to optimize the return of energy when moving, in any direction, on any surface. Over time, this feature will enable you to improve your ability on the court when playing.
Ecological composition
These sneakers use eco-friendly materials to reduce environmental damage and avoid a negative impact on the planet. More than 25% of its composition uses this component, such as cuts and post-consumer household waste. Similarly, they have a rubber sole with an exterior and textile lining.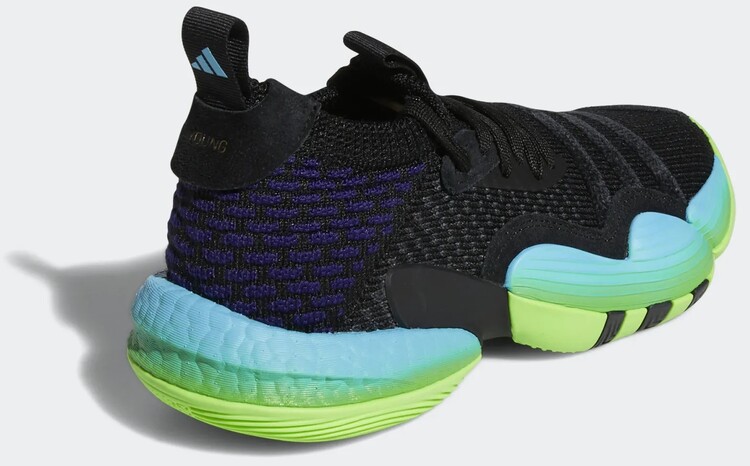 Adidas Trae Young Price
You can get these basketball shoes from the official Adidas website from Trae Young. Despite their incredible popularity, they are pretty cheaply priced since you can take them home for as little as $120. Adidas has flexible payment options such as Affirm, Afterpay, and Klarna.