Autumn continues to fill the streets of the United States with color and prepare the welcome for the winter season. Therefore, we at Look At The Square (LATSQ) know that it must be functional in addition to having a fabulous outfit. Because nobody said that to be beautiful, you have to be uncomfortable. And for that, Urban Outfitters does not miss the opportunity to include in its catalog a collection of footwear that will keep your feet warm this winter.
Even for the most discerning, this style is ideal for maintaining elegance while adding versatility to your outfits. Walk the streets, bury your feet in the snow and go out to have fun with your friends without enduring the voracious cold that attacks in the winter. In addition, when completing with Zara coats, you will have the perfect outfit for this season.
Urban Outfitters UGG Scuff Sis Sheepskin Slipper
This model for women is one of the most popular among the slippers of the autumn and winter collection of Urban Outfitters. They are available in sizes ranging from 6 to 10, with an elegant brown color accompanied by a plush collar. Because of their style and composition, they serve to be inside and outside the home.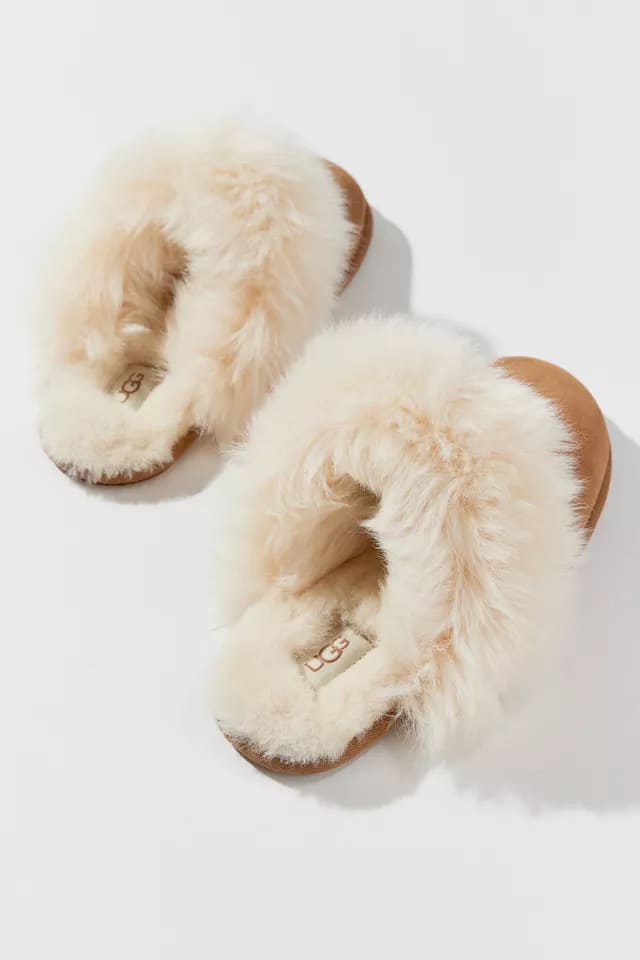 These feminine cold flip-flops use suede, rubber, sheepskin, and recycled polyester. Thanks to their structure, they are durable with a spongy texture, ideal for your feet to stay warm at all times. This model of slippers has an economical price of $100.00. At the moment, it is not available for any discount.
UO UGG Coquette Clog Slipper
We continue with another pair of footwear for women designed for the cold seasons of the year, belonging to the Urban Outfitters catalog. They are also light brown and available in multiple sizes, with a guide to help you choose suitably. UGG Coquette Clog Slipper have light composition and protect from low temperatures outdoors and indoors.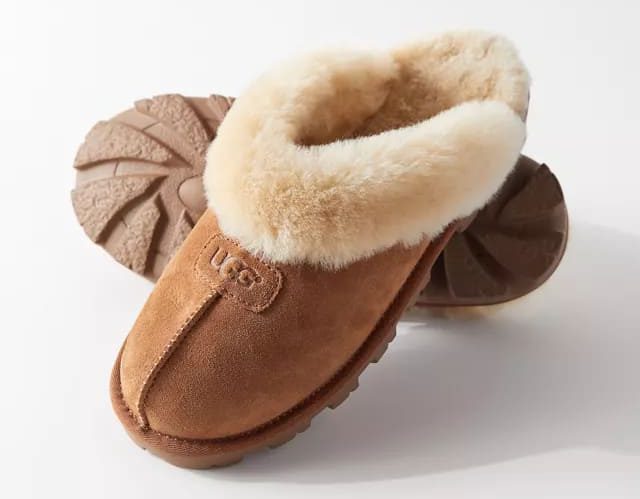 The materials for making slippers are nylon and sheepskin, with a Treadlite outsole. Therefore, they have a texture similar to the footwear mentioned above, with an equally durable structure. And best of all, they can be easily cleaned. The current price of these designer flip-flops is $120.00.
Urban Outfitters UGG Classic II Boot
Unlike the shoes mentioned above, these are women's boots for the cold. You can buy them in brown or black, in the size you prefer to fit your feet. They are high cut and have a classic silhouette, providing comfort and style while protecting from the cold at the same time.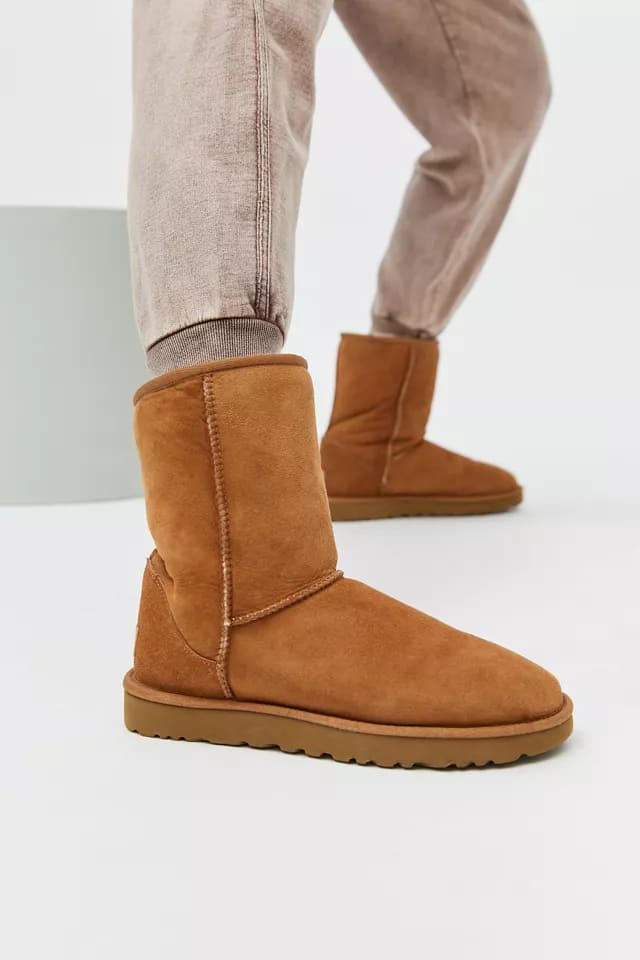 These shoes use high-quality suede on the exterior and interior, complemented by plush natural wool. They have a sole that provides unique traction and stability since they serve to walk on solid surfaces, snow, or water. You will not have any perspiration problems with them. Best of all, they only cost $170.00.
UO UGG Classic Ultra-Mini Ankle Boot
Finally, Urban Outfitters has to offer you this UGG Classic Ultra-Mini Ankle Boot of medium cut and black color. Its composition consists of high-quality materials, such as suede, sheepskin, and rubber. In this way, they not only take care of your feet from the cold but also repel moisture in the environment. So you can prevent diseases.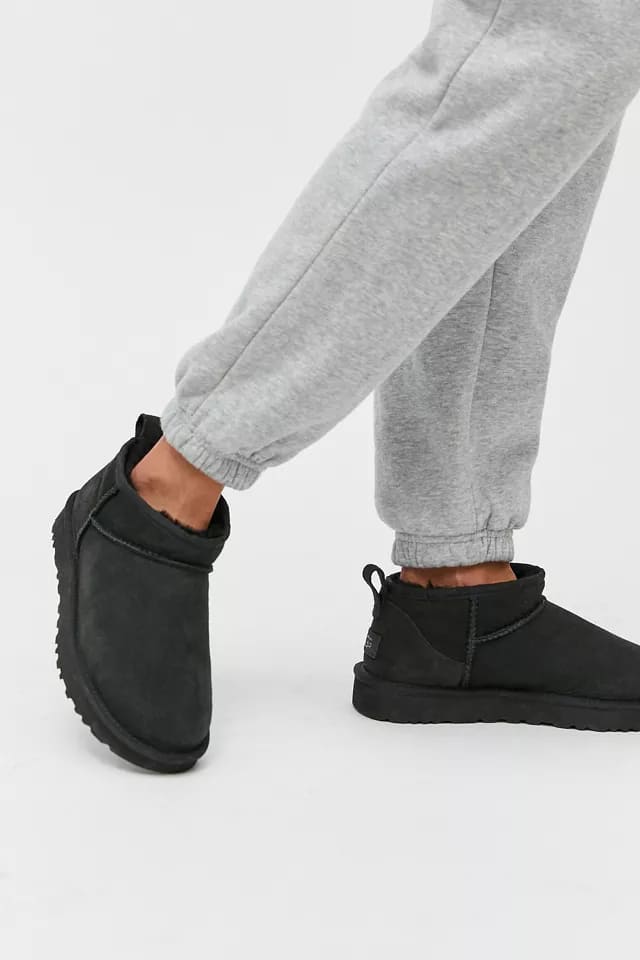 You can use this splendid footwear in any environment, inside and outside the home. They combine effortlessly and are comfortable to use, with a lightweight composition and soft texture. These boots are not eligible for any discount, but they have a relatively affordable price of only $140.00.