It's no secret that American culture in the United States forces you to always stay on top of the latest fashion trends. That's why here at Look At The Square we present you sunglasses with built-in speakers. So you can take amazing walks, while listening to your favorite music.
These Bose – Frames Tenor, are on special offer at Best Buy, so you do not miss the opportunity to have your own. This way, you will be able to look fashionable while being anywhere, in addition to other activities.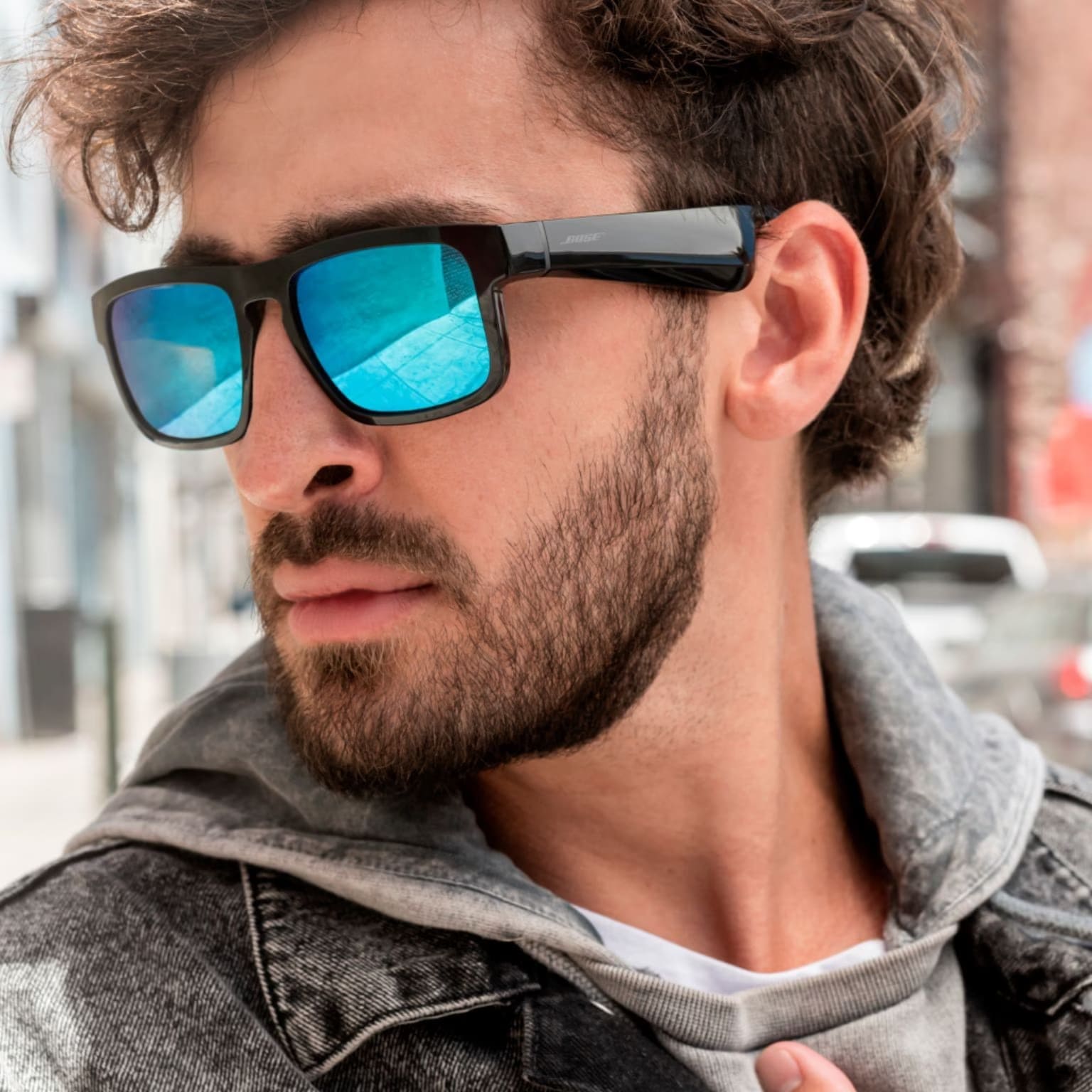 Frames Tenor Bose Polarized Glasses at Best Buy
At first glance, these are just regular sunglasses without any features that set them apart from the rest of the glasses we're used to seeing in small stores in our community. But, these are really a breakthrough in technology, as they include mini speakers on the sides. You can walk around and listen to your favorite music at the same time.
The style of these sunglasses fits perfectly with the male gender. It gives a sense of ruggedness, manliness and elegance, which is not delivered by any of the competitors' sunglasses. Its square black frame gives a classic style but with modern changes, due to the keyhole bridge that is distinctive and unique to the brand.
Important features to note about these sunglasses
These amazing sunglasses, have great features to highlight, which we are going to mention to you right here:
Open Ear Audio Technology
A powerful sound system inside a pair of Bluetooth sunglasses. This technology allows you to listen to your favorite songs without the people around you hearing, since they work as if they were surround headphones.
Bose Polarized
This means that the sun's glare on the lenses is considerably reduced. Improving vision and blocking up to 99% of UV rays, these lenses also allow the exchange of colors as an option. With them, you can definitely create your own look and style easily.
Advanced microphones
These sunglasses also allow you to take phone calls and talk easily through a microphone designed to focus only on your voice. In addition, it includes a noise elimination system so that it does not affect your calls or voice memo sending.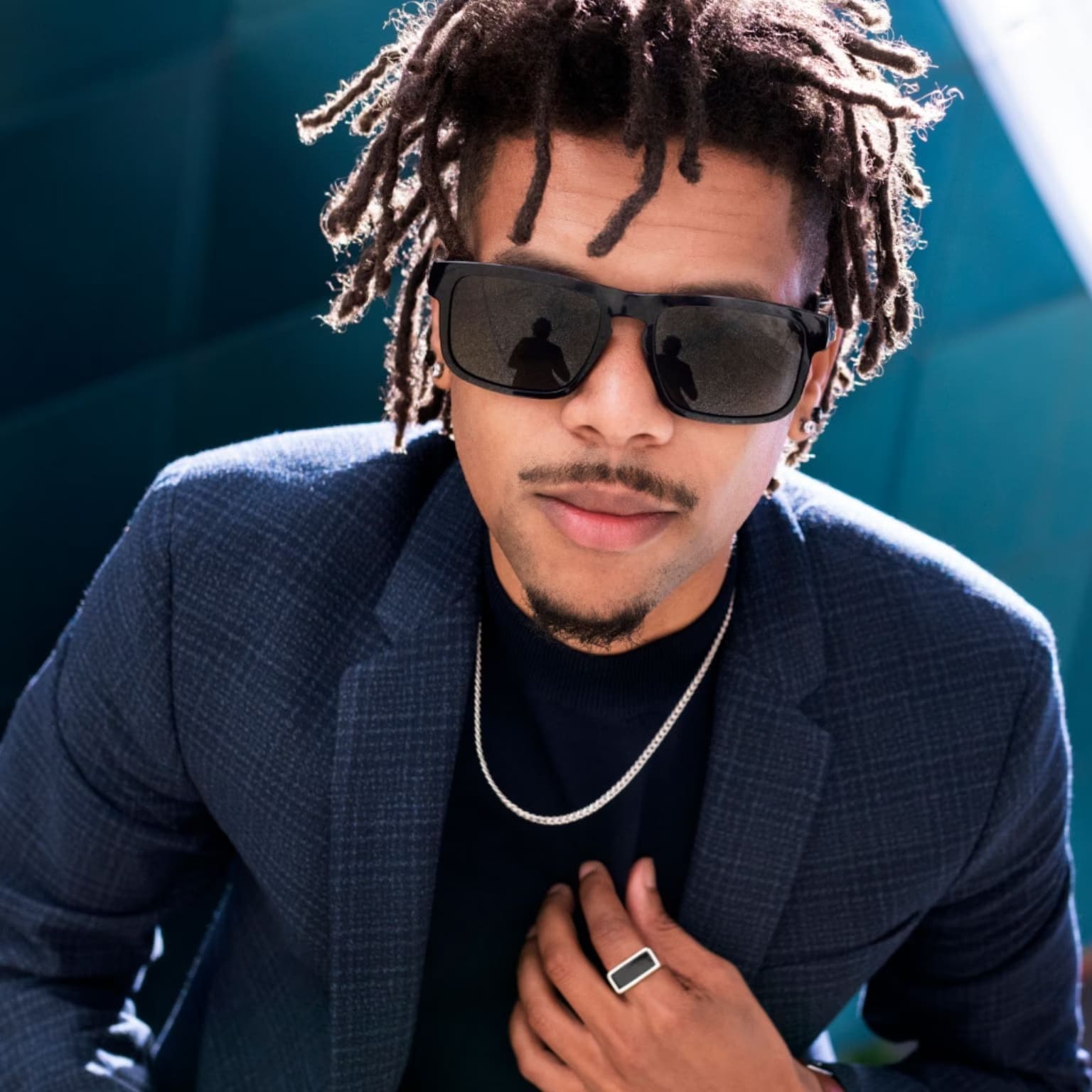 Slider control
With a single slider touch, you can adjust the volume, change playback, among others. These sensors are located on the sides of the lenses and must be touched twice to access the voice assistant of your cell phone. Likewise, these smart sensors recognize when you take off the glasses, for an automatic shut-off.
Bluetooth wireless connection
Connect to your mobile devices or computer with the Bluetooth network. With this system, you won't have to use any wiring or anything like that, which can only complicate your life.
Rechargeable battery
The battery is rechargeable and you can simply plug it into the electrical outlet and it will give you a usage time of 5 hours on a full charge. In case of a short charge, you will only be able to use the glasses on for 30 minutes and don't worry, even when discharged, they are an excellent accessory that protects you from sunlight.
Nylon frame with glossy black finish
The material of these sunglasses is one of the best on the market. For that reason the Bose – Frames Tenor – Rectangular sunglasses with Bluetooth audio – Black, are top of the line.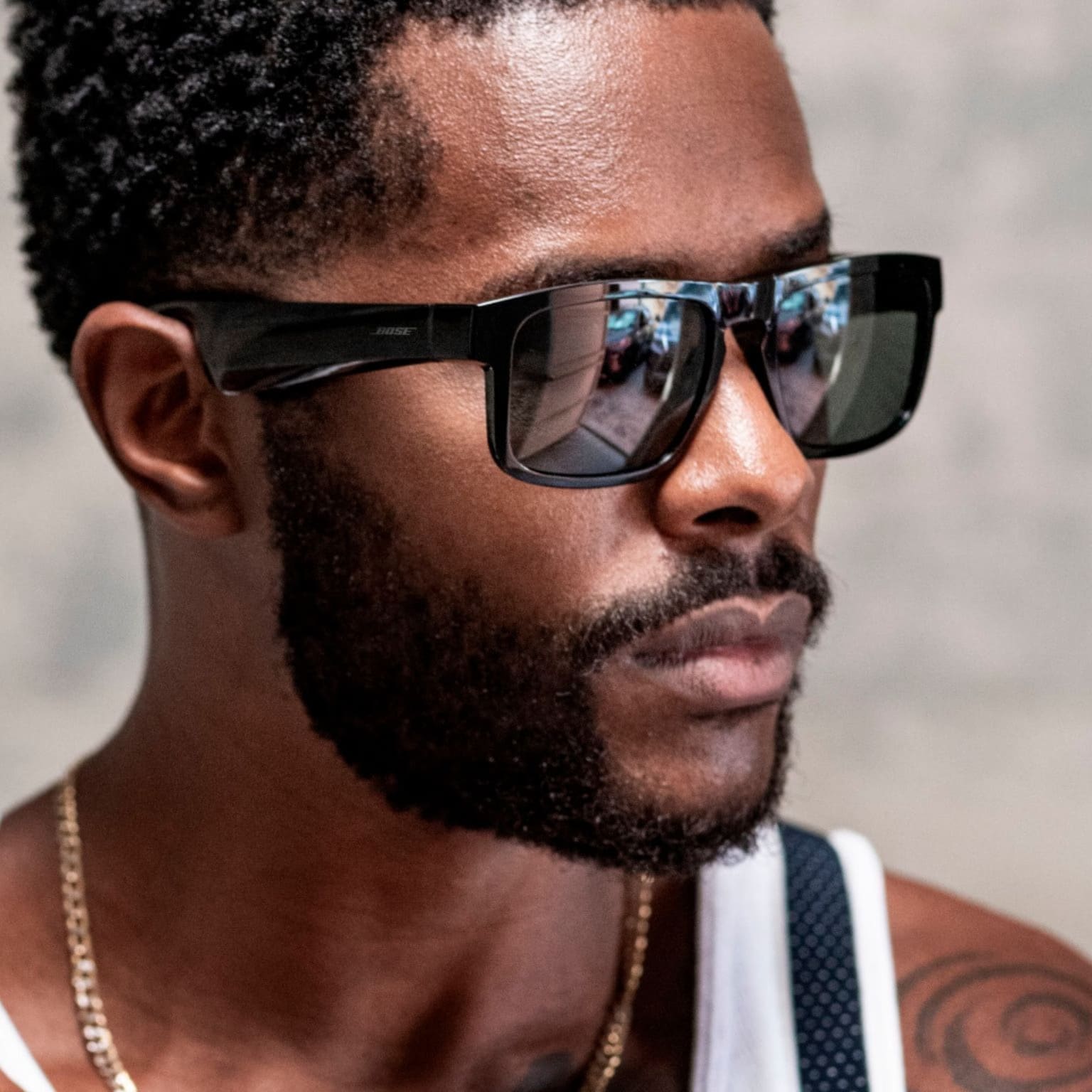 Glasses price
If you finally decided on these stylish, functional and technologically advanced sunglasses, you can purchase them for a convenient price of $249. They come with a 15-day money back guarantee, just in case you need it.