Comfort is the main characteristic that we all look for in slippers, whether to go out or stay inside the house. Many brands such as Nike and Adidas have these qualities, as do Crocs shoes, which also have competitive prices.
Within its catalog, Crocs offers its users multiple financed payment options, so you can buy comfortable shoes while saving. They also have free shipping in the United States, on purchases over a certain amount. Today in Look At The Square (LATSQ) we will talk about versatile and fashionable sneakers.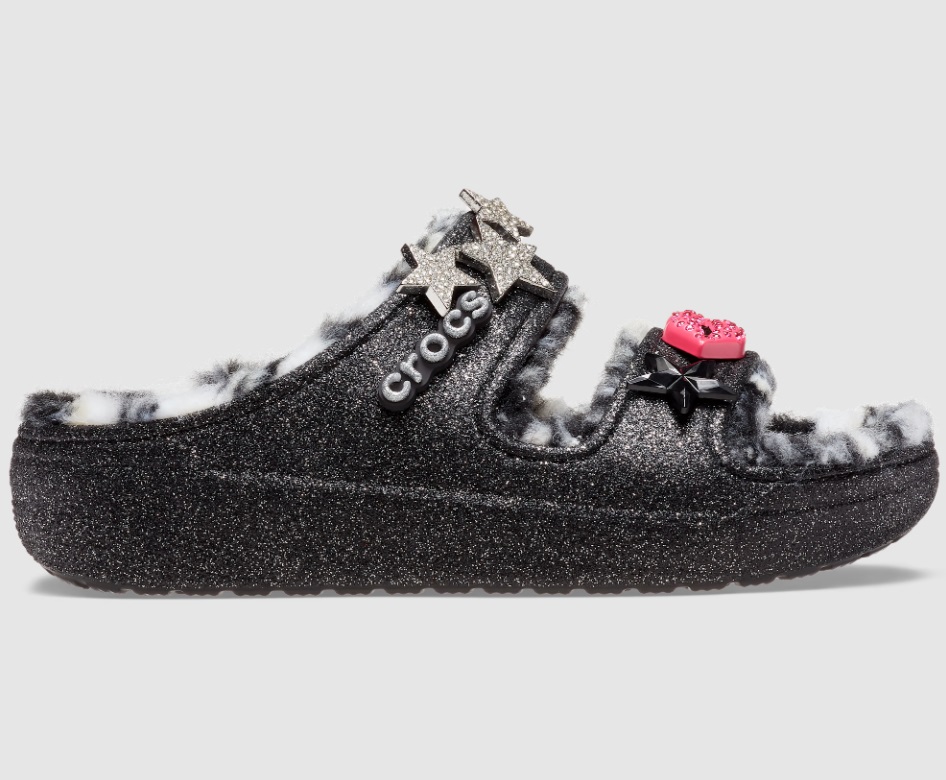 Crocs Classic Cozzzy Disco Sandal
These are sandals for men and women with a unique and original Crocs style. They are black, with faded details in white and gray tones. Featuring a fuzzy disco star print, your sneakers will make you stand out anywhere. Due to their design, you can use them at parties, outings, or fulfilling daily tasks.
The design of this footwear not only provides modernity but also stands out for the coziness it offers. They are sandals that over time adapt to the contours of your feet while providing comfort due to their soft texture. You will not have perspiration problems while you walk, thanks to its open design. You will not feel tired or without energy when using this product.
This Crocs product has many qualities that are worth highlighting. Its main features are the following.
Composition of the sandals
It is a lightweight and easy-to-use shoe. In part, thanks to the construction it has in each of its aspects. First, it has an instep with 2 straps to provide greater security when wearing the sandals, they allow the feet to be adjusted, without exerting pressure. On the other hand, they have a warm and fuzzy lining that regulates the temperature to dissipate heat, offering a cooler texture.
As for the outer soles, a small elevation complement these sandals. In this way, they not only differentiate themselves from other classic Crocs models but also allow for greater stability. Apart from that, foam insoles offer a unique sensation when walking, due to the well-being that they can give you. Your feet will be less prone to muscle injuries.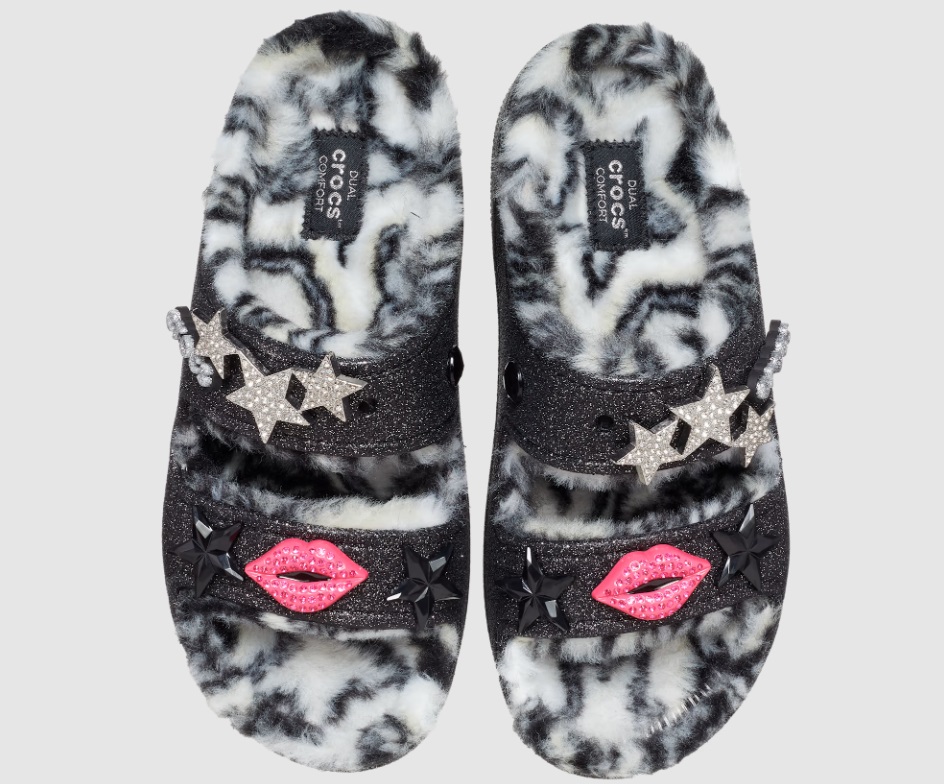 Being light and flexible shoes, this Crocs model provides lasting relief, with freedom of movement of 360 degrees. The traction on any surface is spectacular since it adapts quickly. Therefore, they are sandals that you can wear anywhere and take wherever you want. If what you are looking for is prosperity, this is one of the most suitable shoes for it.
Fashionable design
The sandals feature a star print on the upper side, with sprinkled glitter. This gives them a unique and creative touch, which stands out casually within any environment. Best of all, they come with a collection of Jibbitz star and gem charms to personalize your décor. In this way, you can change its appearance.
With the integrated charms, you will be able to change the style of the sandals in different ways. That is, to adapt them to the environment in which you want to use them.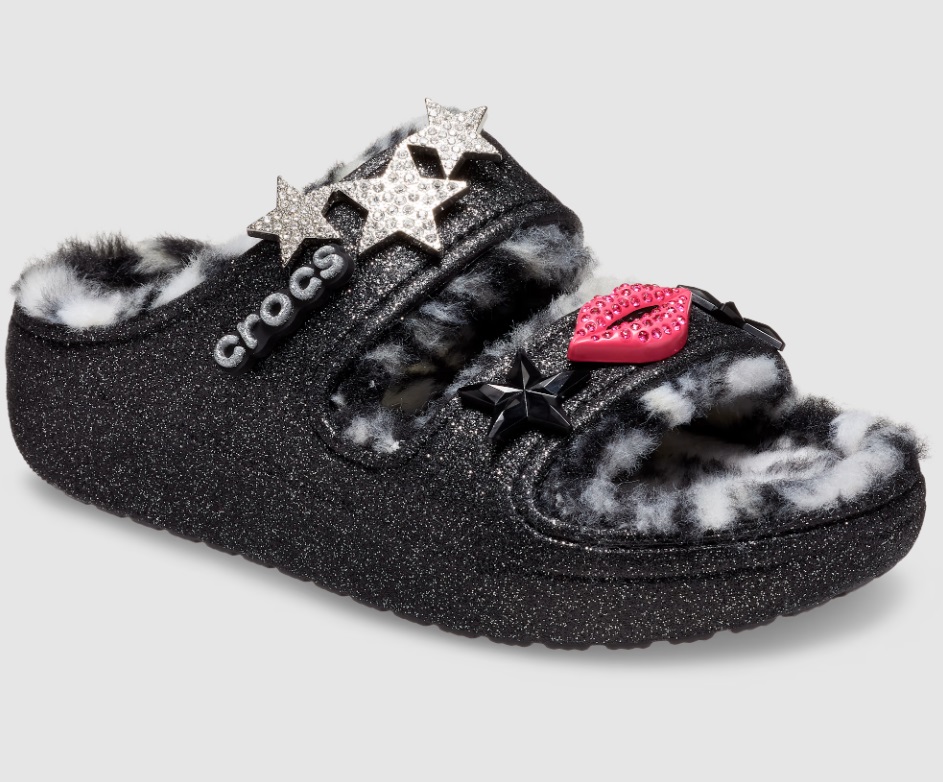 Crocs Price and availability
On the official Crocs website, the Classic Cozzzy Disco Sandal model is available in multiple sizes. There is availability for men and women, regardless of the size of their feet.
On the other hand, the sandals have a cheap price of $59.99. You have the option to buy them in 4 interest-free payments of $15.00 with an Afterpay account. In addition, to this, this model of Crocs comes with free shipping and returns.